Jaaroverzicht van Katrien
Dat het een zot interessant boekenjaar is geweest. Dat is wel het minst wat ik kan zeggen als ik terugblik op 2015. Omdat het past bij de tijd van het jaar, giet ik de redenen hiervoor even in een lijstje.
De dromen!
Onze wilde plannen en ons enthousiasme zorgden afgelopen jaar wel eens voor een hoog hoofd-in-de-wolken gehalte en dat was al zo van het prille begin toen Barbara haar plateau in de vuilnisbak van de Panos kieperde. Even later kwamen we samen in de Zondvloed in Mechelen. This Is How We Read bestond amper een maand, maar wat voor één. Leuk ook om te lezen hoe onze dromen van toen ondertussen zijn uitgekomen. Wat zeg ik… dat we die dromen gerealiseerd hebben! Cheers to ourselves!
De ontmoetingen!
Deze had ik niet helemaal zien aankomen. Maar de ontmoetingen met schrijvers gaven 2015 een nieuwe dimensie. Zeg nu zelf, wat is er leuker dan ideeën uit te wisselen met sterke vrouwen uit het boekenvak als Jacqueline van Boekalicious of columniste An Olaerts.  Ook interviews met gedreven vrouwen als Johanna van Alle dagen honger zorgden voor een boost. Ooh en wat is het vreemd om nu Barbara's interview met de Libanese schrijfster Iman Humaydan te lezen even na de aanslagen bij Charlie Hebdo.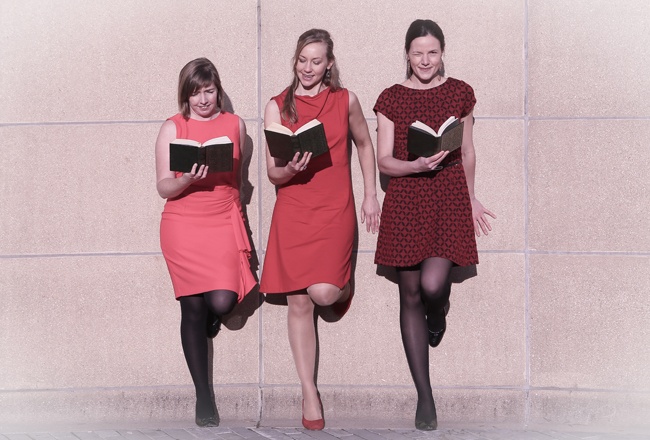 De boeken!
That's what it's all about natuurlijk. Maar gevaarlijk is zo'n boekenblog wel! In plaats van korter werd mijn to-read lijst na de recensies van Barbara en Eveline en de boekentips van lezers en BV's alleen maar langer. Wordt Juli Zeh mijn literaire revelatie van 2016 of is het tijd om publiekslieveling Ish Ait Hamou in mijn armen te sluiten? Zelf kan ik iedereen De moord op Margaret Thatcher van Hilary Mantel aanbevelen.
De uitstapjes!
Ik hoef niet te herhalen dat de uitreiking van de Libris Literatuurprijs in Amsterdam een once in a lifetime ervaring was maar mijn dagje literair Antwerpen met boekenknecht Kurt was zeker ook voor herhaling vatbaar en leidde tot een avondje in The School of Life. Ik kan alvast verklappen dat ik Antwerpen the sequel ondertussen al achter de rug heb… en dat het behoorlijk spectaculair was. To be continued on the blog!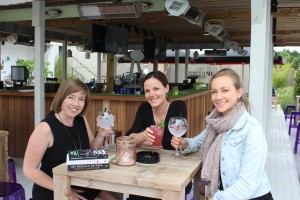 De reizen!
Lezen en reizen… het blijven de dingen die ik misschien wel het allerliefste doe. Toen Barbara mocht logeren in een Italiaanse palazzo met 19e eeuwse bibliotheek was ik dan ook een tikkeltje jaloers. Van Evelines lange lijstje met literaire tips voor Parijs was ik dan weer heel erg onder de indruk. Die gaan volgende keer mee samen met deze vijf boeken over de Lichtstad en gastblogger Tiffany Mestdaghs leesplekjes in Parijse parken. Dit is wat ik bemin nog niet gelezen? Verplichte Parijskost zou ik zeggen!
De ondernemende vrouwen!
In juni hielden we een ondernemende vrouwen week op de blog. Bijzonder boeiend! Tien straffe vrouwen gaven ons hun boekentips en deze werden zelfs overgenomen op Charlie. Zelf ben ik nog steeds geïntrigeerd door Een werkweek van 4 uur, de tip van Lien, een reizende nomade en de drijvende kracht achter Zeker van haar Zaak, een netwerk voor en door vrouwen.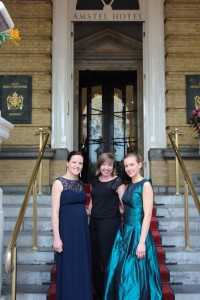 De gastredacteurs!
Regelmatig lieten we gastredacteurs aan het woord. Dit zorgde voor verfrissende combinaties. Zo recenseerde 'mediaman met een reisverhaal' Johan Tuyaerts De grote sprong zijwaarts, van Dirk Tieleman, die andere 'mediaman met een reisverhaal'. De column van Sofie Rycken maakte me dan weer heerlijk nostalgisch naar chloor en… pizza!
De durf!
Eveline trok haar stoute schoenen aan toen ze Thomas Siffer belde voor een interview. Sindsdien staat aanbellen bij de Clooney van de journalistiek in de punt van Italië op onze bucketlist.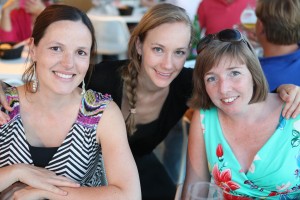 De ervaringen!
Er zijn wel eens avonden dat ik liever in mijn zetel zit dan me naar een literair event te slepen. Maar dan denk ik aan Michel Faber en Ian McEwan op Passa Porta of aan het relaxte schrijfweekend van Eveline en haar knappe schrijfjuf en ben ik weer vertrokken!
De humor!
Aan onze tongue-in-cheek  schrijfstijl heeft u ongetwijfeld al gemerkt dat wij geen boekenseuten zijn. Wij durven al eens een tequila (of twee) naar binnen kappen tijdens een leesclub, houden van grappige vrouwen als Tina Fey en zouden maar al te graag Bill Bryson achterna reizen!
Meer van dat, graag!
Happy new year!