5 boekentips van ondernemende vrouwen (1)
'Weet jij of je als eenmanszaak een jobstudent kan aannemen?' of 'Hoeveel kost het om 1000 flyers te laten drukken?' De cocktailuurtjes van de boekenmeisjes zijn – sinds we samen This Is How We Read vormen – ware netwerk events geworden. Uiteraard hebben we het nog steeds over de (alfabetische volgorde) auto's (ja echt één keer), boeken, carrières, dansscholen, families, huizen, jumpsuits, kinderen, leningen, mannen, pumps, reizen, slaaptekorten, taarten, uitspattingen, vriendinnen, wilde nachten en zorgen (even getwijfeld over 'zeeën van vrije tijd', not!) van ons leven maar op een bepaald moment komen de notitieboekjes, laptops, smartphones of visitekaartjes altijd weer boven. And we seem to like it! 
Omdat netwerken niet alleen leuk maar ook leerrijk is, besloten we tien ondernemende vrouwen te contacteren die we bewonderen. We vroegen hen om hun ultieme boekentip. Dat kon een non-fictie titel zijn met concrete tips voor ondernemers of over een meer algemeen onderwerp. Het kon zelfs een roman of strip zijn, zolang het maar een boek was dat hen inspireerde of moed gaf om hun eigen baas te worden. Het resultaat zijn tien even diverse tips als ondernemers die we graag met jullie delen. Lien, Hedwige, Annick, Katrien en Inge mogen vandaag de spits afbijten. Morgen verschijnt deel twee. Go ladies!
LIEN DE PAU – Zeker van haar Zaak
De 33-jarige Lien De Pau is al drie jaar 'onderweg', is net terug uit Maleisië en Indonesië en verblijft momenteel in Madrid. Lien is niet alleen wereldreiziger maar ook ondernemer. Zo richtte ze Zeker van haar Zaak op, een netwerk voor en door vrouwen. Met dit netwerk wil ze vrouwen de kracht en het vertrouwen geven om hun eigen zaak op te starten. Wij abonneerden ons alvast op hun online Crash Course over 'pitchen like a boss' en 'tips om de natte droom te zijn van elke boekhouder'.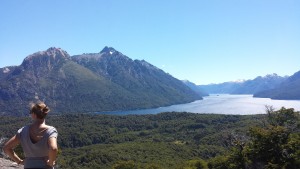 De boekentip van Lien
'Ik heb altijd al graag gelezen. Vandaag ben ik vooral een digitale boekenwurm omdat ik continu reis en dus geen ruimte heb om boeken mee te zeulen. Ik lees altijd in meerdere boeken tegelijk. Nu ben ik De wereld van Sofie aan het (her)lezen en gestart aan Vagabonding. An uncommon guide to the art of long term world travel. Maar het boek dat al jaren met stip op nummer 1 staat en dat ik ook al aan honderden anderen heb aanbevolen is Een werkweek van 4 uur van Tim Ferriss (Boekerij). Meer dan drie jaar geleden had ik Tims boek mee op –wat later bleek – een levensbelangrijke vakantie in Kenia. Door een hartverscheurende relatiebreuk en een start-up die een loopje nam met mijn tijd en mijn leven, bengelde ik emotioneel en mentaal aan de rand van de afgrond.
Dit boek heeft mij de weg getoond naar een nieuw leven, als mens en als ondernemer.
Een werkweek van 4 uur is een aanrader voor iedereen die droomt van een leven waarin je enkel de dingen doet die je graag doet en die je gelukkig maken. Het toont je de eindeloze mogelijkheden van een leven vol voldoening en ook nog eens stap voor stap hoe je zo'n leven kan bereiken. Er zijn maar weinig praktische ondernemersboeken die de tand des tijds doorstaan en dit is er één van.'
Een werkweek van 4 uur, Tim Ferriss, Boekerij
HEDWIGE NUYENS – Head of Prudential Affairs, BNP Fortis Paribas
Hedwige Nuyens is momenteel 'Head of Prudential Affairs' bij BNP Paribas, maar Barbara leerde haar kennen in 2006 toen ze Financieel Directeur was aan de KULeuven en net het boek Waarom vrouwen geen baas worden (Davidsfonds/Ten Have) had geschreven. Barbara interviewde haar toen voor ELLE over dat boek, waarin ze analyseert waarom zoveel hoogopgeleide vrouwen afhaken halverwege het verticale carrièrepad. Hedwige, Business Woman of The Year 1999, heeft haar financiële carrière altijd gecombineerd met activiteiten als mentor, coach en consultant.  Ze is 10 jaar zelfstandige geweest met een eigen zaak: "Het helpt enorm om met je 2 voeten op de aarde te blijven en het laat je toe om entrepreneur skills te ontwikkelen en creatief te zijn."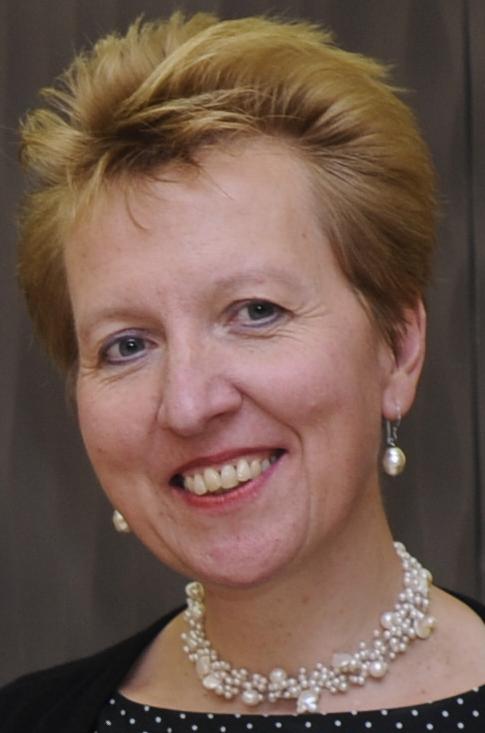 De boekentip van Hedwige
'Ik heb mij ooit geabonneerd op een website die je een Dagelijkse Gedachte stuurt. Altijd leuk om een positieve mail te krijgen met wat levenswijsheid. Ze maakten reclame voor het boek Het gedachtenkastje van Olaf Hoenson (Smiling Bee BV).  Ik heb wat opzoekingen gedaan op internet en het meteen besteld op Bol.com. Het is een kort, leuk boekje van 64 blz, dat je makkelijk op een uurtje leest.
Het boek bevat zeer eenvoudige en erg praktische tips die je helpen om orde in je gedachten te krijgen en je stressgehalte naar beneden te krijgen als je het druk hebt.
Ik vond het heel bruikbaar en heb het met succes uitgeprobeerd. Een aantal dingen ken je zeker al, zoals het maken van een to do-lijst of het onderscheid maken tussen dringende en belangrijke zaken. Maar ook bijvoorbeeld de volgende quote van de Dalai Lama : "Als je met een ernstig probleem geconfronteerd wordt, denk dan zeer goed na. Is er een oplossing, dan heeft het geen zin om je op te winden. Is er geen oplossing, dan heeft het geen nut je op te winden".'
Het gedachtenkastje, Olaf Hoenson, Smiling Bee BV
ANNICK ANNAERT – Architecte Netwerken
Annick Annaert richtte in 2005 het bedrijfstheater Acbeth op, waarin ze haar passie voor theater combineert met haar bedrijfservaring in de financiële sector. Acbeth geeft originele communicatietrainingen aan bedrijven:
het bedrijfstheater improviseert of werkt met scènes op maat waarbij bedrijfsprocessen in toneelscènes worden vertaald.
Intussen focust Annick als 'Architecte netwerken' op haar grootste talent: professionals helpen bij de uitbouw van hun netwerk. Annick was één van de vrouwelijke ondernemers die in 2010 door Mieke Vandromme werden geïnterviewd voor het boek Essence (Davidsfonds, nog steeds verkrijgbaar). In een interview in ELLE naar aanleiding van dat boek vertelde Annick: "Ik vul niet gewoon een hokje op wanneer ik werk, ik bouw aan iets voor mezelf." 
De boekentip van Annick
'Het is mijn passie om mensen te verbinden die zich gezamenlijk kunnen inzetten voor doelen die ze delen. Aan de bron van die passie ligt het boek Ik kies voor mijn talent (Lannoo Campus) van Luk Dewulf. Het inspireerde me ooit tot een sterk scenario over talentontwikkeling. Stel je haar voor, heel bedeesd, in de rol van administratief medewerker. Hij, meer dan overtuigd van eigen kennis en kunde, heeft de rol van schouwburgdirecteur. Dan weerklinkt: "Rien, je ne regrette rien…" Kippenvel tot in de 1e graad. Met open mond stottert hij: "….Sofie…,…  wat….. wat een zangtalent….. daar zijn wij…. al…. al jaren …. naar op zoek….. waarom….. waarom heb je mij …. dat nooit… verteld…..??…." Zij, hevig geschrokken, ze dacht zeker dat ze nog alleen was in het theater: "….U…..u….u… hebt me….. u hebt me…. er ….. nooit…. om…. gevraagd….."  Het boek van Dewulf kwam ter sprake tijdens een pitstop van het lerend netwerk VOV over de verschillen tussen competenties en talenten.  Het optimaal inzetten van onze (misschien nog verborgen) talenten en de mogelijkheid om onze talenten verder te ontwikkelen, wordt hoe langer hoe belangrijker in onze maatschappij. De werkdruk is heel hoog.
Passie en plezier in wat we doen is een must als we willen overleven.
Ik projecteer de inspiratie van het boek ook op netwerkvlak. Advies rond efficiënt netwerken stem ik af op de persoon in kwestie.  Een heel introvert iemand zal ik nooit aanraden om af te stappen op een groepje onbekenden. Wel ga ik op zoek naar de specifieke talenten die kunnen ingezet worden.'
Ik kies voor mijn talent, Luk Dewulf, Lannoo Campus
KATRIEN HOUBERS – Madam Confituur
Wat begon als een hobby met behulp van recepten van een gekke tante, groeide voor Katrien, beter bekend als Madam Confituur, uit tot een waar confituur-imperium. Naast haar website, boordevol overheerlijke recepten, freebies en de nodige confituur-porn, schreef Madam Confituur al twee boeken. Het eerste, Madam Confituur, staat bol van de onweerstaanbare gerechten van gelei, marmelade en confituur. In haar tweede boek, Madam Confituur: een perfecte dag, combineert Katrien de 'geleikes' met likeuren, limonades en ander lekkers.
Verder bestaat confituurland uit kleurrijke potjes (te koop bij o.a. Delhaize) en workshops. Let wel:
Workshops kunnen ook tot 8 personen bij mij thuis als u tegen een beetje rommel en een berg speelgoed kan…
Katrien, die zichzelf omschrijft als 'om van te snoepen', is de ultieme Vlaamse 'Lady Marmelade' en haalde confituur weer vanonder het stof.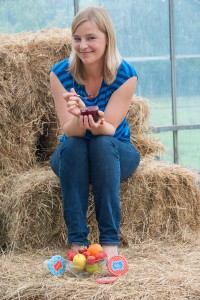 De boekentip van Katrien
'Het is een beetje grappig dat ik steevast hetzelfde boek aanraad aan mensen met een duidelijke passie: Crush It (Harper Collins) van Gary Vaynerchuk. Ik noem hem ondertussen Gary V. omdat ik telkens de mist in ga als ik zijn achternaam probeer uit te spreken.
Ooit belandde ik op het Marketing Congres in Gent, een zeer boeiend event. Het jaar daarna kon ik er niet bij zijn. Om toch te weten wat er hot was in de marketingwereld heb ik toen het lijstje van gastsprekers overlopen. En daar zat Gary V. bij.
Ik kocht zijn boek eerder per ongeluk en dat bleek een aanrader van formaat te zijn. In zeer simpele bewoordingen motiveert Gary de mensen om vast te pakken van wat hen drijft in dit leven, en er ook iets mee te doen. Door middel van kennis, kunde (lees: de nodige zweetdruppels) en passie kan iedereen er tegenwoordig in slagen om van zijn of haar ding een merk te maken.
Ok, ik geef toe, het is soms een beetje Amerikaans allemaal. Maar van wat overdreven enthousiasme is nog nooit iemand gestorven.
Mij wist hij alleszins te overtuigen met Madam Confituur als eindresultaat.'
Crush it, Gary Vaynerchuck, Harper Collings
INGE – Kidsdinge
Inge staat achter de virtuele toonbank van Kidsdinge, een webshop boordevol origineel speelgoed en kinderkamer moois.
Met meer dan twee miljoen Pinterest volgers beheert Inge tevens het populairste moodboard van België.
Haar drie kinderen vormen het vrolijke testteam dat alleen met unanieme goedkeuring het label 'kidsdinge approved' mag uitreiken. Dat Inge smaak heeft en dat haar spulletjes ook volwassenen kunnen bekoren, merk je meteen op haar Instagram.
De boekentip van Inge
'Een fijn boek met praktische tips is Internet Godinnen (Boekerij) van de Nederlandse schrijfster Suzan Eikelenstam. Na het opstarten van mijn webshop heb ik Suzan via twitter ontdekt. Haar boek gaat over het opstarten van je webshop in tien eenvoudige stappen met handige tips en interviews van bekende Nederlandse e-commerce vrouwen. Experts doen in dit boek voorspellingen over de markt en hoofdredacteuren vertellen hoe de media met deze trend om moet gaan. Wat mij het meest is bijgebleven, zijn de persoonlijke interviews met bekende en succesvolle webshop eigenaars. Zij doen hun verhaal en geven raad. Het boek leest gemakkelijk en snel (ik heb het in één keer uitgelezen) en is heel inspirerend voor startende webshop eigenaars of als je al even online bent.'
Internet Godinnen, Suzan Eikelenstam, Boekerij
PS: Deze post kadert in onze #ondernemendevrouwenweek! Lees hier de Boekentips van Ondernemende Vrouwen, deel 2.