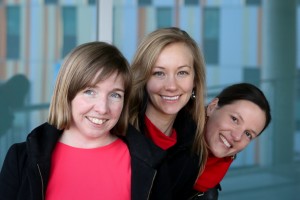 Wij zijn Barbara, Eveline en Katrien. Vriendinnen, booklovers en journalistes. Op deze blog doen we sinds 2015 aan 'literatuur na de uren'. Als dat geen passie is.
Eind 2016 haalden we mannelijke versterking binnen op de redactie. Kurt toonde z'n dankbaarheid door meteen drie kinderen te maken bij Eveline. Of hoe we in de loop der jaren met meer redactieleden minder blogposts gingen schrijven…
Benieuwd naar wat wij voor jou kunnen betekenen? Kijk dan bij Wat doen we!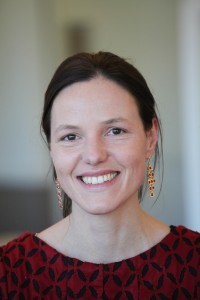 Barbara De Munnynck
Mijn professioneel motto is: 'Twaalf stielen, dertien pitch praatjes.' Ik (heb) (ge)werk(t) als journalist, tekstschrijver, columnist, recensent, schrijfdocent, ghostwriter, eindredacteur, moderator en huwelijksfotograaf. (Aan hoeveel zit ik?)
Ik ben getrouwd met mijn jeugdlief en moeder van drie dochters. Na een wereldreis en periodes in het buitenland keerde ik in 2009 terug naar Keerbergen, waar ik ben opgegroeid.
Op www.thisishowweread.be wil ik schrijven over boeken, auteurs en ideeën die ik de moeite vind. En over dode Russen en mijn eigen leven – just because.
Wil je meer weten, begin dan bij mijn vergeetachtigheid, guilty pleasure, mijn snelle doorlichting van de bibliotheek over ouderschap of mijn gesprek met een levende Russische.
Eveline Janssens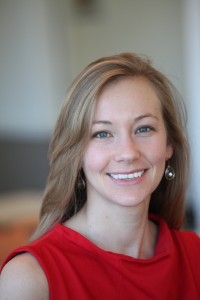 Jongleren is mijn vak. Ik run mijn eigen dansschool met 300 schattige kleuters, uitbundige kinderen en hilarische tieners. Daarnaast schrijf ik als journaliste over boeken, literaire feestjes en alle andere boekendingen die mij gelukkig maken.
Komt dat zien, komt dat zien: Evelines grote jongleershow. Alle dagen in Willebroek en nu ook op www.thisishowweread.be.
Wil je meer weten, ga dan met mij op schrijfweekend, vlieg er eens in met een muzische expressieles, smul mee van een lekker bakexperiment of lees de recensie van mijn lievelingsboek.
Ik ben getrouwd met de boekenknecht (zie onder) en mama van een zoontje en tweelingdochters.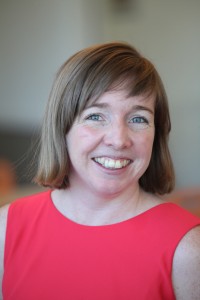 Katrien Elen
Na heel wat jaren een bijberoep als journalist te combineren met taalvakanties voor jongeren besliste ik begin 2019 om fulltime te gaan freelancen.
Sindsdien schrijf ik over human interest, literatuur, psychologie, literatuur, reizen, literatuur, lifestyle, literatuur voor kranten & tijdschriften (o.m. Elle Deco, De Standaard, Knack.be, Libelle, Psychologies…). Daarnaast begeleid ik leesclubs, geef ik schrijfworkshops of lanceer ik me in een nieuw project. Tussendoor zijn er altijd wel reizen, sportsessies en culturele uitstapjes gepland.
De inspiratie raakt nooit uitgeput. Daarom is er nu www.thisishowweread.be.
Wil je meer weten, begin dan hier met een auteursinterview, mijn trip naar Israël of mijn verslag van een eetleesclub.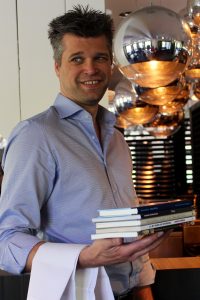 Kurt Van Gasse
Onze zelfverklaarde boekenknecht. Hij sleepte met zijn beruchte fietscolumn een nominatie in de wacht voor onze eerste columnwedstrijd, waarna we hem op pad stuurden als gastredacteur. Hij was getuige van de geboorte van een bestseller, stond zij aan zij met wielerlegendes en schreef schaamteloos brieven aan auteurs. En aan Sinterklaas. Sinds het najaar van 2016 versterkt hij de redactie. Er zijn immers zoveel boeken en maar drie boekenmeisjes.
Hij reisde rond de wereld als ingenieur elektronica en is nu actief als customer services director. Hoe hij de mentale spagaat tussen techniek, management en literatuur volhoudt moet hij ons dringend eens uitleggen.
Wil je meer weten, lees dan hier hoe hij literaire sciencefiction rehabiliteert, verhalen schrijft voor kinderen of hoe hij onverlaten aanpakt die aan zijn boekenkast peuteren.