Boeken over Ouderschap: een top 5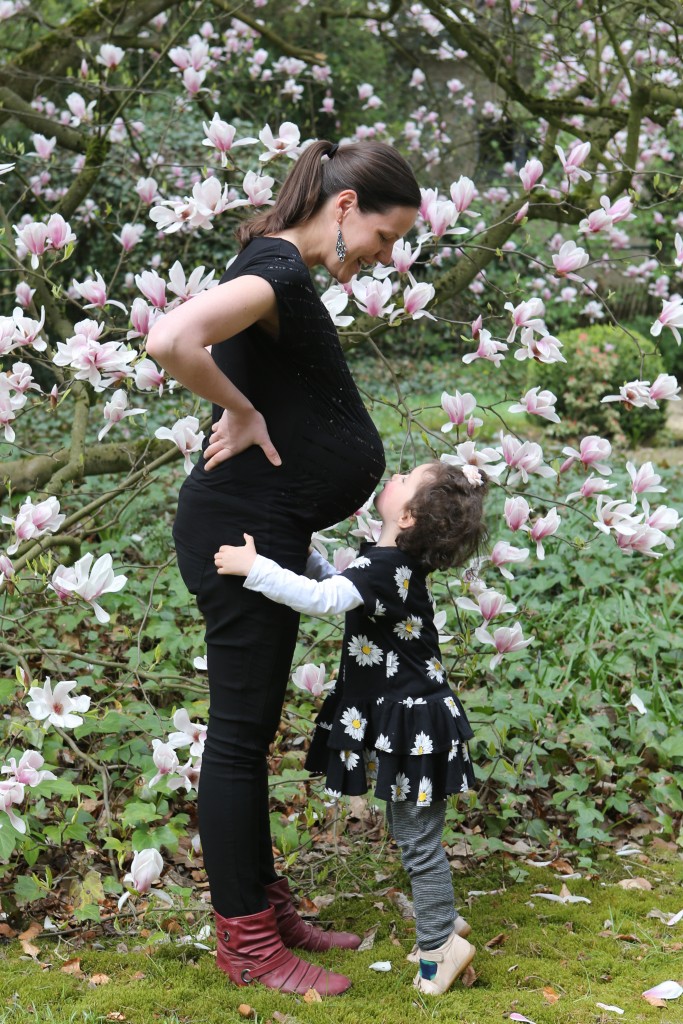 Maandag vijf januari 2015 is een dag die ik niet licht zal vergeten. Die ochtend verscheen de eerste blogpost op This Is How We Read – bravo, trouwe lezers.  Maar er gebeurde nog iets anders. Die dag deed ik voor de vijfde keer in mijn leven een zwangerschapstest… en voor de derde keer bleek die positief.
Nieuw jaar, nieuwe blog. Zo had ik het gepland. Nieuw jaar, nieuwe baby. Van een verrassing gesproken.
Intussen ben ik zo'n eenentwintig weken zwanger en al helemaal gewend en gehecht aan (het idee van) die derde baby. Toch verloopt deze zwangerschap anders dan de eerste twee. Ik was razendsnel dik – mijn buikspieren zijn duidelijk niet meer wat ze geweest zijn. Op het huwelijk van Eveline waren we met twee zwangere bruidsmeisjes. Jellina was eenendertig weken ver van haar eerste kindje en ik ocharme achttien weken van nummer drie. En iedereen maar vragen wie van ons als eerste zou bevallen… Awtsj!
Ik ben niet zo'n flinke zwangere als de vorige keren. Van alcohol, sushi en niet-gepasteuriseerde kazen blijf ik uiteraard af, maar mijn koffieverslaving raakt maar niet ingedamd. Hoewel ik echt geen hyperactieve cafeïnebaby wil.  Ik ben in mijn hoofd veel minder bezig met deze zwangerschap dan bij Astrid of Johanna. Beschamend dieptepunt: maandagmiddag verscheen ik op het verkeerde uur bij mijn gynaecoloog voor mijn uitgebreide twintig weken echo. Ik had de kans om op een echografietoestel naar de zwaaiende mini-armpjes van ons kindje-in-wording te kijken… en ik liet die voorbijgaan omdat ik te erg op een paar deadlines voor het werk was gefixeerd. Onvoorstelbaar!
Een laatste teken dat dit The End is van Pregnancy as I Know it: ik heb de afgelopen eenentwintig weken nog niet één boek over baby's, zwangerschap, opvoeding of de ontwikkeling van jonge kinderen gelezen.
Bij Astrid stond de teller rond deze tijd op zo'n vierendertig, geloof ik. Oh well, het aantal toptitels over ouderschap is uiteindelijk beperkt. En ik ben vrij zeker dat ik de vijf beste boeken heb gelezen:
Marie Darrieussecq, De Baby – notities van een jonge moeder, Meulenhoff: Deze grappige, intelligente Française die in 2013 terecht de Prix Médicis kreeg voor haar schandaalroman over een interculturele liefde observeerde in 2002 een jaar lang verwonderd haar eerste zoon. Verrukt toekijken hoe je kind met z'n onbeholpen armpjes naar een speeltje graait… en net zo goed Montagne, Rilke, de genderkwestie of het 'Viva la muerte' van de Spaanse fascisten in je hoofd hebben? Darrieussecq bewijst dat het kan. Wat zeg je daarvan, Simone – 'Je kunt geen intellectueel zijn en tegelijk een goede moeder' – de Beauvoir?
Selma Fraiberg, De Magische Wereld van het Kind, Spectrum: Volgens de kaft 'Sinds 1966 het standaardwerk over de ontwikkeling van kinderen!'. Volgens mij ook hét boek voor alle ouders die het spuugzat zijn om in de Oei, ik groei te lezen dat baby's hun wereld beleven als 'een soepje'. Fraiberg vertelt in feite hetzelfde verhaal, maar dan uitgebreid, boeiend en wetenschappelijk onderbouwd. Ze toont de onvermijdelijke onttroning van de grote magiër die elk klein kind aanvankelijk gelooft te zijn.
Charles Fernyhough, De Baby in de Spiegel – Over het ontstaan van bewustzijn, Olympus:  Een schrijver en ontwikkelingspsycholoog als vader, het moet een vloek zijn en een zegen. Kleine Athena Fernyhough was in de eerste drie jaar van haar leven zowel de oogappel als het studieobject van haar papa. Die observeerde zijn kind, nam nota's en maakte video's.  Charles wou het ontwaken van Athena's bewustzijn – een proces waarover hij alles wist uit boeken – 'live' volgen, becommentariëren en vastleggen. Het resultaat is een liefdevolle psychologische studie en een gedetailleerd logboek van een peuterbestaan. De baby in de spiegel legt verhelderend uit hoe een babybrein zich vormt. Af en toe had ik wel te doen met de kleine Athena.
Zoveel goedbedoelde vaderlijke aandacht moet toch een beetje verstikken.
Jon & Myla Kabat-Zinn, Met kinderen groeien – over aandacht in opvoeding en gezin, Asoka: Leven met kinderen is een spirituele oefening. Een baby krijgen is voor ouders een enorme innerlijke groeikans. Weinig zaken drukken je neus zo op je eigen verleden, verwachtingen en gedragspatronen als een kind dat naar je opkijkt in huis. Ik weet het: kort samengevat klinkt de filosofie van het koppel Kabat-Zinn, pioniers van de mindfulness beweging, behoorlijk wollig.
Dat kinderen kleine zenmeesters zijn is een mooi idee, maar op zaterdagmiddag in de supermarkt gaat een mens aan het waarheidsgehalte ervan twijfelen.
Het leuke is dat dit kloeke boek genuanceerder en overtuigender is dan de korte samenvatting suggereert. Wil je bewust genieten van je kind, het helpen groeien en ook zelf nog wat opsteken? Dan weet je welk boek er op je nachtkastje hoort.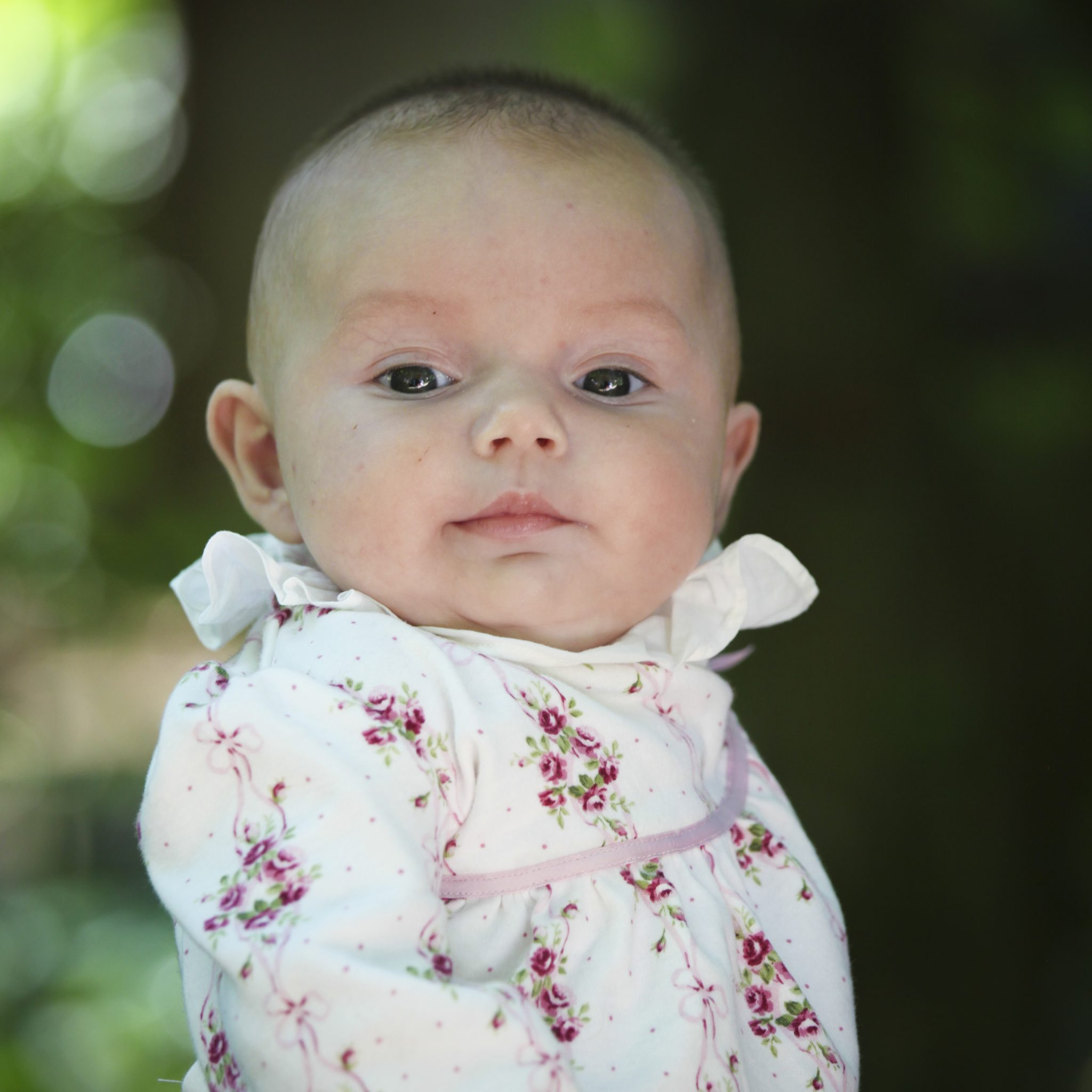 Midas Dekkers, De Larf – over kinderen en metamorfose, Olympus: Midas Dekkers, Nederlands bekendste schrijvende bioloog (denk: Dirk Draulans, maar dan ouder, wijzer en met wat meer sarcastische humor…) onderzoekt de rol die kinderen spelen in natuur en cultuur. Dit boek gaat net zo vaak over Freud en Darwin als over luizen, rupsen en vlinders. Ook kinderen komen af en toe ter sprake – maar lang niet zo vaak als in bovenstaande boeken. Midas Dekkers houdt ervan om laaaaang uit te weiden, ik heb jullie gewaarschuwd. Maar eerlijk, ik vond al die zijsprongen behoorlijk fascinerend en op de hoofdstelling van het boek (een kind en een volwassene zijn net zo verschillend als een larf en een vlinder) valt weinig af te dingen. Om het met Dekkers te zeggen:
"Houd kinderen zoals je een huisdier houdt, met veel liefde en een beetje hoop. Als het je met konijnen lukt, lukt het je ook wel met een kind.
Je moet je kind niet als een mens behandelen. Dat is het niet. Het is een heel ander wezen. Het is een larf. Probeer die larf niet tot een mens op te voeden, dat lukt je toch niet, help hem liever om een goede larf te zijn, dan komt hij er vanzelf wel achter hoe hij zichzelf tot mens kan ontpoppen.
Tot die tijd behandel je hem het best alsof hij tot een andere soort behoort. Dat komt het meest met de werkelijkheid overeen."
PS: Welk van bovenstaande boeken zou jij graag voor Moederdag krijgen?
PPS: Wie heeft er een tip voor een goed boek over ouderschap voor mij? Het is niet onmogelijk dat de baby-gelinkte leeshonger later in deze zwangerschap toch weer toeslaat…
PPPS: Dit is geen korte blogpost, Eveline. Ik besef het.
De foto's bij dit stukje dateren van april 2013, toen ik 34 weken zwanger was van Johanna. Ik ben momenteel behoorlijk rond voor 21 weken, maar nu ook weer niet zó. Op de laatste foto is Johanna 4 maanden (ze wordt binnenkort 2).