Het was een zonnige herfstochtend wanneer ik Luigi Ballerini ontmoette, de Italiaanse schrijver van kinder- en young adult boeken. Luigi reisde af naar de Boekenbeurs om Mijn naam is Nul en (On)volmaakt te promoten, twee van zijn boeken die naar het Nederlands werden vertaald. Gewapend met een koffie en de enkele Italiaanse woorden die ik kan uitspreken zonder mezelf compleet belachelijk te maken, had ik het plezier om met hem te praten in Grand Café De Singel.
(An English version of this interview can be found right here)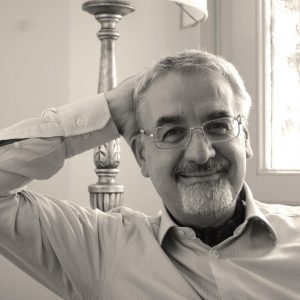 Je schreef flink wat gelauwerde kinderboeken, maar de titel die me meteen intrigeerde was Juffrouw Euphorbia. Waar gaat het over?
Juffrouw Euphorbia is een banketbakster met een speciale gave. Ze heeft een kleine winkel, die eigenlijk altijd leeg is. Er staats niets in de rekken. Dat komt omdat Juffrouw Euphorbia alleen dat gebak maakt dat je op dat moment nodig hebt. Ze kiest de juiste ingrediënten om gebak te maken dat je gelukkig maakt, dus voor elke klant heeft ze een ander recept. Juffrouw Euphorbia kende internationaal succes en werd zelfs vertaald naar het Chinees. Ik denk dat het zo aanslaat door het hele sterke hoofdpersonage. Er zijn zelfs kinderen die brieven schrijven naar Juffrouw Euphorbia, om haar recepten te vragen voor gebak dat hen gelukkig maakt. Al die brieven beantwoorden is eigenlijk best een grote opgave voor me geworden. (lacht)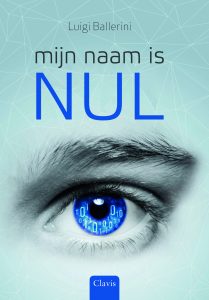 Mijn naam is Nul leest als een klassieke thriller, waarin een kleine jongen ontsnapt uit een soort virtuele wereld, waarin hij werd vastgehouden door een geheime organisatie die hem wil trainen tot supersoldaat. Wat ik erg goed vond aan het boek is de manier waarop Nul heel gewone dingen voor de eerste keer ervaart, met al zijn zintuigen. Het deed me denken het verhaal van Kasper Hauser, ook een jongen die uit het niets kwam opduiken. Was deze oude legende de aanleiding voor dit verhaal?
(glimlacht) Laat me je het echte verhaal verklappen achter Mijn naam is Nul. Ik was aan het werk, een hele zondag lang. Ik zocht een heleboel dingen op met een iPad. Die avond ging ik naar de kerk. Ik probeerde te luisteren naar de priester, maar ik was te moe om te focussen. Ik kon hem niet goed zien en niet goed horen. Toen ging ik onbewust 'zoom' bewegingen te maken met mijn duim en wijsvinger, zoals ik op de iPad zou doen, om de priester dichterbij te brengen. Het was toen dat het 'wat als' scenario achter Mijn naam is Nul me binnenviel: wat als een jongen zijn hele leven zou beleven door een iPad en dan plots in de werkelijke wereld zou belanden?
Een erg sterke scène in het boek is wanneer Nul net is ontsnapt en in een sneeuwbui belandt. De manier waarop hij sneeuw voor het eerst ziet en voelt, gooit je zo terug naar je vroegste jeugdherinneringen.
Dat was inderdaad de bedoeling. Ik vrees dat er een groot risico bestaat dat de jongste generaties verleren hoe ze hun zintuigen ten volle kunnen gebruiken. Een tablet, zoals in het voorbeeld daarnet, zal je alleen visuele ervaringen leveren. Het is niet tactiel, en er is geen geur. Ik ben bank dat de jongsten zullen vergeten de volledige mogelijkheden van hun lichaam te gebruiken, dat ze heel erg praktische motoriek zullen verliezen. In deze specifieke scène wou ik laten zien dat het nodig is dat je al je zintuigen gebruikt.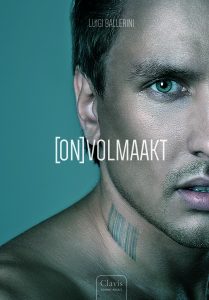 Je bent psycholoog en bedreven in de psychoanalyse. Beïnvloedt dit je boeken?
Het grootste deel van mijn job bestaat uit omgaan met problemen tussen volwassenen en kinderen. Ik help hen de onderlinge relatie te herstellen. In deze context ontmoet ik een veel jonge meisjes die erg ongelukkig zijn met hoe ze eruit zien. Ik hoop dan altijd dat ze vroeg of laat hun complexen kunnen afschudden. Ik was verrast om te zien dat ook veel jonge jongens met dezelfde problemen kampen, dat ze ook opgesloten zitten in de 'gevangenis van er goed uitzien'. Het is niet alleen zo voor hun uiterlijk, ook hun prestaties moeten perfect zijn. Onze maatschappij legt te veel druk op meisjes en jongens in het streven naar perfectie. Dit bracht me tot de 'wat als' achter (On)volmaakt: wat als er een maatschappij bestaat waarin iedereen perfect is, zou iedereen dan gelukkig zijn? Een dystopisch verhaal was het perfecte vehikel om dit scenario volledig uit te werken, met (On)volmaakt als resultaat.
Als je in acht neemt wat de impact van een boek kan zijn op de lezer, vind je dan dat kinderboeken meer erkenning zouden moeten krijgen?
Ik geloof dat schrijvers van kinderboeken een enorme verantwoordelijkheid dragen, en dat die op de juiste manier moet gebruikt worden. Ik kan onmiddellijk zien wanneer een kinderboek is geschreven met een voorgekauwde boodschap in gedachten. Daar houd ik niet van. Als je met die boodschap begint, loop je het risico dat het boek leest als een les pedagogie, terwijl dat in een kinderboek de boodschap door het verhaal moet gebracht worden. Ik denk ook dat schrijvers van kinderboeken moeten voorzichtig zijn dat ze niet te veel manipuleren. Ze moeten ervoor zorgen dat hun boeken aanzetten tot denken, wat iets anders is dan de lezer te laten denken zoals de schrijver.
Welke kinderboeken hadden een grote impact op jou?
Vast en zeker Samen op 't eiland Zeekraai van Astrid Lindgren. Het is het verhaal van een groep jongens en meisjes die hun zomervakantie doorbrengen op een Zweeds eiland. Ik ben altijd al gefascineerd geweest door de boeken van Astrid Lindgren. Ik hou van de manier waarop de kinderen in haar boeken kunnen leven zonder volwassenen en van de vrijheid die ze hebben. In de boeken van Astrid Lindgren hebben de kinderen grote kracht. Ik zou ook Mijn naam is Asher Lev, aanraden door Chaim Potok. Dit boek leerde me waar vaderschap eigenlijk om gaat. (glimlacht) Mijn vrouw geeft les over Italiaanse literatuur, en we maken wel eens ruzie over welk boek je zou redden als je er maar één mag kiezen.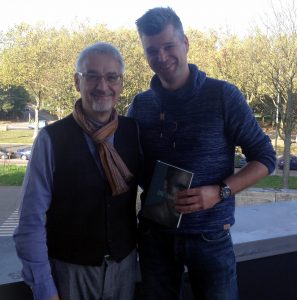 Ook al zat mijn half uur erop, Luigi en ik bleven nog wat doorpraten. Over dystopische fictie, en waarom die prominenter aanwezig is in sommige periodes van de recente geschiedenis. Over het juiste boek voor elk kind, over het plezier van slechteriken te schrijven, over boeken zonder catharsis. En ik ben er zeker van dat we het over nog veel meer hadden gehad als dat niet geweldig onbeleefd was geweest tegenover de collega's die na me kwamen.  Grazie mille e alla prossima volta, Luigi.