Dus jij spreekt nooit over je 'carrière'? Jij noemt het je 'loonslavenbestaan'? Maak van dit jaar dan het jaar van de waarheid. Twee recente boeken geven tips en inspiratie om het te maken als zelfstandige. Wij zetten het advies op een rij en dubbelchecken de waarde ervan bij ontwerpster Nathalie Vleeschouwer en bedrijfsactrice Annick Annaert.
Dit artikel verscheen in 2011 in ELLE – en past in onze Ondernemende Vrouwen Week van juni 2015
Op z'n zevenentwintigste trok Gunnar Michielssen de deur van de dealingroom achter zich dicht. Vaarwel carrière in de financiële sector. Vaarwel vast loon met vette bonus. Maar vooral: vaarwel gestreste collega's en controle freak van een baas. Twaalf stielen (o.a. scenarioschrijver, copywriter en galeriehouder), dertien ongelukken en vijftien jaar later betreurt Gunnar zijn beslissing nog altijd niet. Integendeel, hij is zo tevreden met zijn bestaan als zelfstandige dat hij regelmatig spreekt op UNIZO-startersdagen:
"Mensen die net een eigen zaak zijn gestart, lijken altijd zo verliefd. Ze hebben van die blinkende ogen. Ik ben graag in hun buurt. Hun optimisme geeft me energie".
Ze brachten Gunnar ook op een idee: "Ik wou een syllabus voor starters schrijven. Een ervaringsstudie met de belangrijkste lessen die ik trok uit de professionele ups en downs van mezelf en anderen." Gaandeweg liep dat idee nogal uit de hand. De ernstige syllabus werd een humoristisch geheel: half persoonlijke biecht, half analyse van ondernemingen als The Soap Story, de 'fabriek' Piet Huysentruyt en zwangerschapsmodemerk Fragile.
AMERIKAANS MAAR AUTHENTIEK
De twaalf tips die Gunnar opsomt in "Eindelijk Eigen Baas" (zie kader) klinken alvast verrassend en (tip 9: 'Doe het voor het geld') een tikje provocerend. Soms (tip 5: 'Denk klein') staan ze haaks op de credo's die business magnaten à la Steve Jobs en Bill Gates de wereld in brullen. Toch is Michielssens boek qua aanpak best Amerikaans. Lezen we bijvoorbeeld in de inleiding: "Goed nieuws voor al wie voor eigen rekening wil beginnen: als een idioot als ik het kan, kan een idioot als jij het zeker!" Alrighty then! Gunnar Michielssen nuanceert wel: "De verpakking mag Amerikaans zijn, mijn inhoudelijke boodschap is dat helemaal niet. De meeste managementboeken brengen succesverhalen van a tot z. Ik niet. Ik schrijf heel open over het debacle met mijn kunstgalerie omdat ik af wil van dat stigma rond mislukken. Eén van de dingen die mijn boek toont, is dat mensen die wij kennen als succesvol vaak een voortraject van mislukte projecten hebben. Een goede ondernemer heeft veerkracht en leert uit z'n fouten." Getuige de Piet Huysentruyt saga. Eigenlijk is "Eindelijk Eigen Baas" – naast leuk om lezen, goed gestoffeerd en concreet – één pleidooi voor ondernemen vanuit de buik. Wars van grote plannen en lange voorstudies. Vanuit een intuïtieve ondernemingsimpuls. Hoofdzaak is dat je ervoor gaat, ook al begin je klein en overhaast. Tenslotte weet je niet in welke hoek het succes wacht. Gunnar Michielssen vond zijn (meest recente) gouden ei in 2008, toen hij het initiatief 'Emailloze Vrijdag' opstartte. Sindsdien is hij een veelgevraagd spreker over het topic 'Afkicken van email'.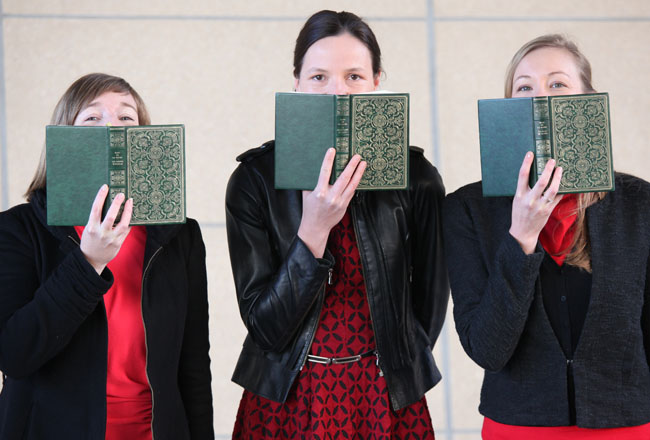 DE EX-LIEF ANALYSE
Nathalie Vleesschouwer van het maternity fashion label Fragile is het levende bewijs dat de tips uit Gunnars boek werken. Vorig jaar won Nathalie de WOMED Award voor de beste vrouwelijke ondernemer van 2010 terwijl haar kledinglijn z'n 20-jarig jubileum vierde. Drie flagship stores, veertien werknemers, een jaaromzet van vier miljoen euro, vijfentwintig verkooppunten in België en  drie keer zoveel in het buitenland – in Korea, IJsland en Jordanië, to name just a few… De cijfers in het succesplaatje van Fragile kloppen, hoewel Nathalie nooit gewerkt heeft volgens een beredeneerd masterplan. Ze verliet zonder diploma de Antwerpse academie. Ze bedankte voor een commerciële freelance opdracht om (het gebrek aan stijl zit al in de naam) 'positiejurken' te tekenen. Als tegenreactie ontwierp ze lekker eigenzinnig een lijn van comfortabele en elegante zwangerschapsmode. Na drie maanden had ze haar eerste collectie en winkel, na zes maanden maakte ze winst. Nathalie begon voor ze bezon (tip 1), bleef op platgetreden paden (tip 2) en maakte geen plan (tip 4). Toch draag Gunnar Michielssen heel speciaal zijn zesde tip ('Zeg nee') aan haar op. "Ik kan me daar wel in vinden", zegt Nathalie. "Ik heb me nooit voorgenomen om van eigenzinnigheid mijn handelsmerk te maken, maar als je mijn traject bekijkt, klopt het. Ik vind de beschrijving van mijn aanpak in "Eindelijk Eigen Baas" zowel vleiend als bijzonder straf. Dat iemand je louter op research zo raak kan analyseren, is knap. Mijn man polste al of die Gunnar toevallig geen ex-lief is (lacht)."
ZIJN ZAAK, HAAR 'WINKELTJE'
Gevraagd naar kritische bedenkingen bij de 12 tips, kiest Nathalie de tiende ('Schreeuw moord en brand!'): "Je kunt heel veel persaandacht krijgen zonder dat het iets oplevert. Toen ik in 1990 met Fragile begon, had mijn man Jan net een bedrijfje in meubeldesign opgestart. Hij won er een prijs mee op de Kortrijkse interieurbeurs en kwam regelmatig in de pers.
Vrienden die Jan in de boekjes zagen staan, vroegen altijd naar zijn fantastisch draaiende zaak. En pas veel later naar mijn winkeltje (lacht). Maar dat winkeltje betaalde toen al de facturen en Jan is er intussen voltijds vennoot.
Pers maakt in mijn ervaring je product niet. Ik geloof meer in mond aan mondreclame." Nathalie is ook de eerste om de mythe rond de onleefbare work-life balance van ondernemers te doorprikken (net als Gunnar, trouwens): "Mijn werk en mijn leven lopen onontwarbaar door elkaar en dat is fantastisch. Ik ben heel gelukkig. Mijn kinderen zijn nu 18, 14 en 8. Er zat veel tijd tussen de geboortes, omdat een zwangerschap en bevalling lichamelijk belastend zijn en ik van elke baby wilde genieten. Het is niet evident om een zelfstandige met jonge kinderen te zijn, maar je bent wel flexibeler dan als werknemer. Omdat ik boven mijn zaak woonde, kon ik zieke kinderen gewoon zelf in bed leggen."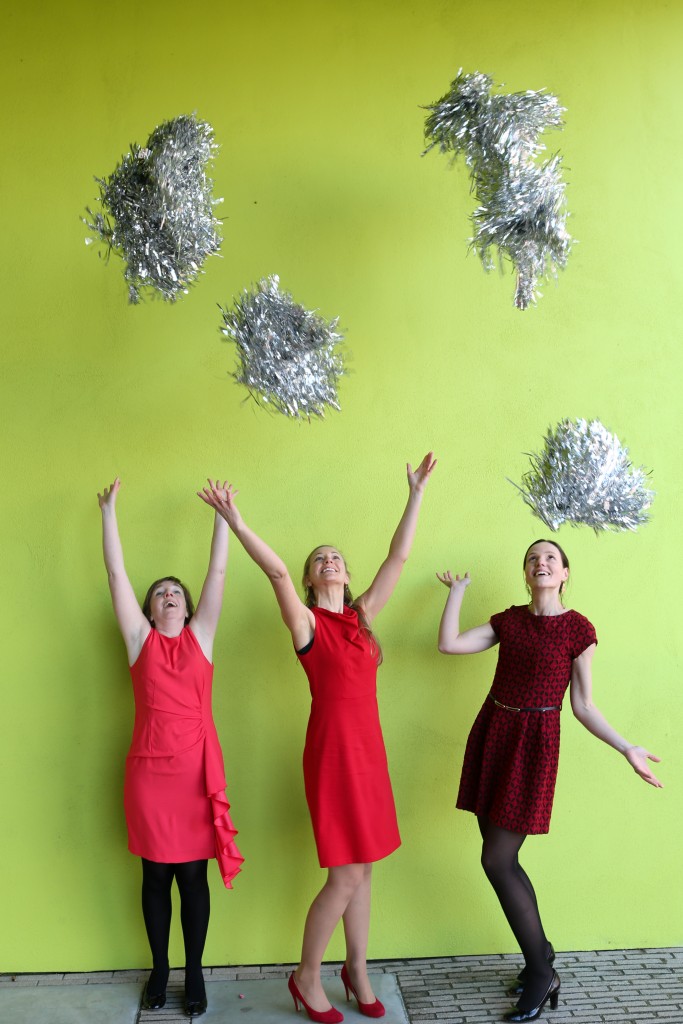 IN ESSENTIE
Nog meer positieve vibes stijgen op uit het interviewboek "Essence", verschenen bij het Davidsfonds. Mieke Vandromme, voorzitter van de netwerkorganisatie Markant, ging op stap met tien ondernemende vrouwen en kwam thuis met persoonlijke en inspirerende portretten. Vrouwen uit de transport-, distributie-, productie- en kunstensector doen hun verhaal en poseren voor gestileerde foto's. Elk van hen geeft één essentiële tip. Annick Annaert, die het bedrijfstheater Acbeth runt, stelt: "Om te slagen als zelfstandige moet je een groot netwerk uitbouwen!" Oké, eerst even dat 'bedrijfstheater' begrijpen. Annick: "Al sinds mijn vijftiende sta ik in mijn vrije tijd op de planken. Toen mijn onvrede over mijn job bij de bank groeide, zocht ik een manier om van mijn hobby mijn beroep te maken. In plaats van beleggingen verkoop ik nu originele communicatietrainingen aan bedrijven. Ons theater improviseert of werkt met scènes op maat, waarbij we bedrijfsprocessen vertalen in toneelscènes." Annick legt contacten, organiseert en schrijft scenario's, maar acteert zelf niet mee. Is dat het risico van de zelfstandige ondernemer? Dat je van je hobby je beroep maakt, en dat het werk zo de passie smoort?  "Absoluut niet", vindt Annick. "Ik mis het niet, ik heb mijn jaren als actrice gehad. Ik geniet er gewoon van dat ik nu permanent in de toneelsfeer werk. Ik heb de vrijheid om mijn creatieve ideeën uit te voeren zonder rekening te houden met een baas. Ik vul niet gewoon een hokje op wanneer ik werk, ik bouw aan iets voor mezelf."
TWEEDE CIRKEL
Annicks gouden raad is: netwerken! Ze geeft tegenwoordig ook presentaties om vrouwen daartoe aan te zetten: "Het vraagt wat assertiviteit, maar vrouwen zijn goede netwerkers. Uiteindelijk is het hoofddoel van een netwerkevenement dat je goede relaties opbouwt met mensen die weten wat je professioneel doet. De kracht van je netwerk zit in de tweede cirkel. Je verkoopt niet aan je vrienden, maar zij bezorgen je mond aan mondreclame." Ook in de 12 tips van Gunnar herkent Annick zichzelf: "Zeg nee tegen klanten – dat moet echt. In het begin vond ik dat moeilijk omdat ik kost wat kost opdrachten wou aannemen, terwijl ik nog maar op een kleine poel van freelancers kon terugvallen. Nu heb ik een grote groep acteurs om in te zetten en neem ik alleen opdrachten aan die 100% met hen matchen." 'Doe het voor het geld' – vindt Annick dan weer een dubbelzinnige tip: "Ik zal nooit hetzelfde verdienen als wanneer ik bij de bank was gebleven. Maar dat is een bewuste keuze. Ik sta nu tenminste achter mijn werk!"
De 12 tips:
Begin eer je bezint – Test de levensvatbaarheid van je plannen in de praktijk, niet aan de toog bij een bende zwartkijkers.
Blijf op platgetreden paden – Verfijn een bestaand product. Probeer 'De Bedenkers' niet te winnen; geef liever een twist aan iets welbekend.
Loop in je eigen ongeluk – Om succes te oogsten moet je niet non-stop succesvol zijn. Een vergissing onderweg kan leerzaam zijn.
Maak geen plannen – Drie klanten helpen meer dan een business plan van driehonderd pagina's.
Denk klein – Begin bescheiden en groei organisch. Schulden maken kan later nog.
Zeg nee (tegen klanten) – Niet elke kans op je pad is van goud. Bepaal je route en blijf op koers.
Investeer niet in de toekomst – Een klassiek beroep heeft een lange versheiddatum. De 'jobs van morgen' zijn overmorgen al passé.
Onderneem met oogkleppen – Klanten betalen liefst voor specialisten. All-round experts zijn verdacht.
Doe het voor het geld – Money buys freedom, baby. En het gaat zelfstandigen toch om vrijheid?
Schreeuw moord en brand – Klanten vinden je pas als ze je kennen. Trekken dus, die (pers)aandacht.
Werk niet te hard – Lever kwaliteit en laat je daarvoor betalen.
Sla goede raad in de wind – Jij beslist. Jij bent de baas.
Meer weten?
Gunnar Michielssen, Eindelijk Eigen Baas, Lannoo Campus
Mieke Vandromme, Essence van tien ondernemende vrouwen, Davidsfonds: Naast Annick Annaert komen o.a. Ilse De Meulemeester, Mieke Vertriest (winnares van de Womed Award 2008) en kunstenares Christine Comyn aan bod.
www.markantvzw.be: Website van het netwerk voor ondernemende vrouwen. Je kunt aansluiten bij allerlei activiteiten en/of lid worden van het carrièrenetwerk of vrijetijdsnetwerk.
www.unizo.be:  Kriebelt het na, ga dan naar één van Unizo's regionale startersdagen voor meer administratief en algemeen advies.