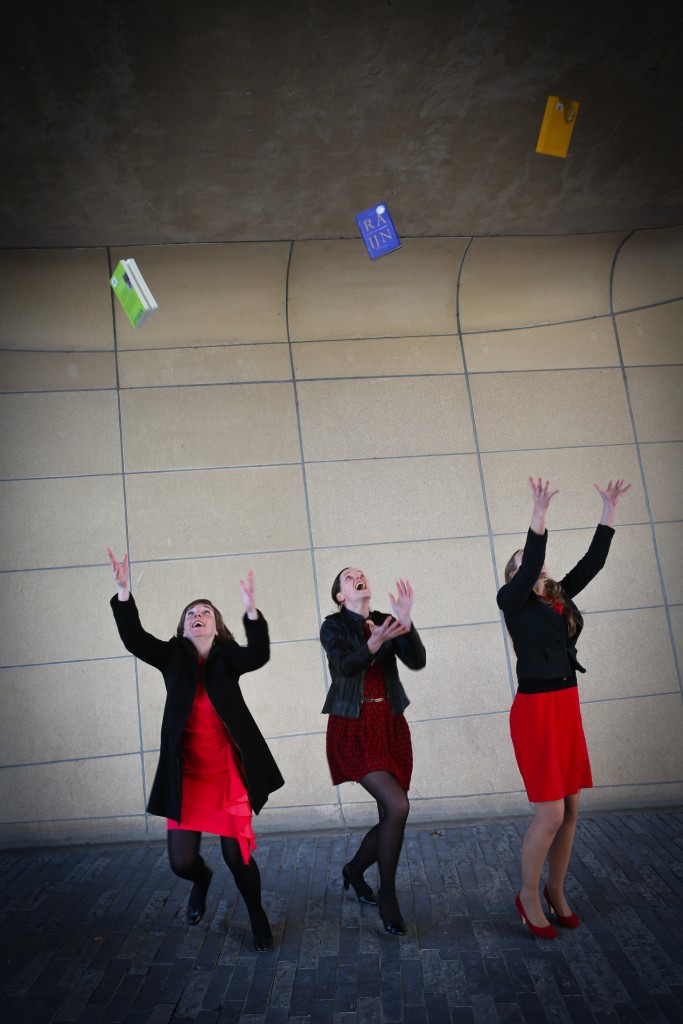 Ongeveer drie jaar geleden dook in de Concise Oxford English Dictionary het woord 'bookcrossing' op, ofwel 'het achterlaten van een boek op een openbare plaats, waar andere lezers het kunnen vinden'. Ondertussen zijn er ruim een half miljoen geregistreerde bookcrossers, verspreid over honderd dertig landen. Ze laten hun boeken achter in treinwagons, dokterswachtzalen, hotelkamers en cafés. Op banken in het park. Onder stoelen in de filmzaal. In essentie willen bookcrossers de wereld ombouwen tot één grote bibliotheek. Daarnaast zijn ze gewoon nieuwsgierig: "Als ik mijn exemplaar van De Toverberg op wandel stuur, waar en bij wie komt het dan terecht?"
Om bookcrosser te worden heb je boeken, plakband en een Internetaansluiting nodig. Bookcrossers leggen hun boeken niet zomaar te vondeling. Ze registreren ze eerst online en kleven een kort briefje met uitleg op de kaft. Als de gelukkige vinder van een zwerfboek zijn vondst meldt op www.bookcrossing.com, kan de oorspronkelijke eigenaar de reis van zijn boek volgen. Mensen die als kind flessen met boodschappen in zee gooiden of kaartjes verstuurden per heliumballon, raken meestal in geen tijd verslingerd aan bookcrossing.
Voor fysieke boekenminnaars – verzamelaars van eerste edities, snuffelaars aan vers gedrukte exemplaren – heeft het concept misschien iets stuitends. Je lievelingsboeken vrijwillig en gratis weggeven, aan iedereen en niemand – waarom zou je dat doen? Bookcrossers citeren als antwoord graag Austin Powers: "It's karma, baybee!" Zij vinden het spannend om een boek te lezen, dat ze niet zelf kochten of kozen, maar waarmee het lot hen in contact brengt. Ze dromen van onverwachte literaire vondsten en weten dat je om te krijgen, moet geven.
Dat (voorlopig) slechts 20% van de zwerfboeken wordt 'gevangen', mag geen ontmoediging zijn. Het succes van bookcrossing laat zich niet meten. Voor elke blije boekenvinder die zich op de website meldt, zijn er wellicht drie anderen die dat nalaten. Bovendien zit het plezier in het geven. Bookcrossers vuren elkaar op hun Internetforum aan met 'vrijlatingsacties': "Stephen King verjaart op 21 september. Verspreid die dag minstens vijf thrillers van hem op weg naar je werk!" Veelzeggend, zijn er geen statistieken voor 'beste jager', terwijl iedereen de 'gulste gever' wil zijn.
Paul Lareau, een gepensioneerde computer analist en bibliothecaris uit Minnesota, voert momenteel die titel. Nadat Lareau zijn huisbibliotheek had uitgemest – zelfs de meest gepassioneerde bookcrosser houdt de kern van zijn collectie voor zich -, begon hij in het weekend tweedehands markten af te schuimen. Hij draalt er rond boekenstalletjes en slaat net voor sluitingstijd toe: "Je zou versteld staan hoeveel boeken je zomaar kan krijgen, als je eerlijk bent, een nobel doel hebt… en verkopers benadert vijftien minuten voor ze hun handel weer naar hun zolder moeten slepen." In zijn eentje verspreidde Lareau al meer dan twintigduizend boeken. Met zijn karma komt het wel goed.
Tot nu toe hebben vooral de Engelstalige wereld, Spanje, Italië, Duitsland en Frankrijk de smaak van het bookcrossen te pakken. Maar ook twaalf Kirgiezen, veertien Palestijnen en vijfenvijftig Zimbabwanen doen ijverig mee. In ons taalgebied zijn er vijf keer meer Nederlandse dan Belgische bookcrossers (wij zijn met tweeduizend) – maar dat kan veranderen. In de Antwerpse Roma bioscoop wacht een boek over de Bollywood filmindustrie op ontdekking. In het centrum van Hasselt slingeren een roman van Tessa De Loo en de chicklit titel Goodbye, Jimmy Choo rond. Cadeautjes uit Groningen en Lancashire, voor de Vlaamse liefhebber die de boeken vindt, leest, en verder helpt op hun reis.
Op de website kan je nakijken welke boeken je waar kunt gaan zoeken. Zwerfboeken willen immers gevonden worden. Ze zoeken tijdelijk een nieuw onderkomen – zolang de lezersketting maar groeit. Tot nu toe is E.M. Forsters A Passage to India het boek dat al het meeste kilometers aflegde. John Grisham en Dan Brown hebben de meeste boekexemplaren in omloop. Toch gaan niet alleen klassiekers en bestsellers graag op tocht. Hoort U dat opgewonden geritsel in uw boekenkast dan niet? Die vergeelde Jef Geeraerts op de bovenste plank wil best nog eens naar Afrika. En De Minnaar van Duras droomt al jaren van nieuwe, nieuwsgierige vingers op haar bladzijden. Word bookcrosser en bevrijd eens een paar boeken. Wie weet welke roman U dan morgen naast de koffiemachine vindt?
www.bookcrossing.com (officiële site)
www.bookcrossing.nl (Nederlandse steun site)
Dit artikel verscheen eerder in De Standaard (2007)