Een vrouw aan de top van de zakenwereld? Het is geen unicum meer maar blijft bijzonder. Halverwege het verticale carrièrepad haken hoogopgeleide vrouwen immers massaal af. Waarom? Hedwige Nuyens zoekt het antwoord in haar boek 'Waarom vrouwen geen baas worden' .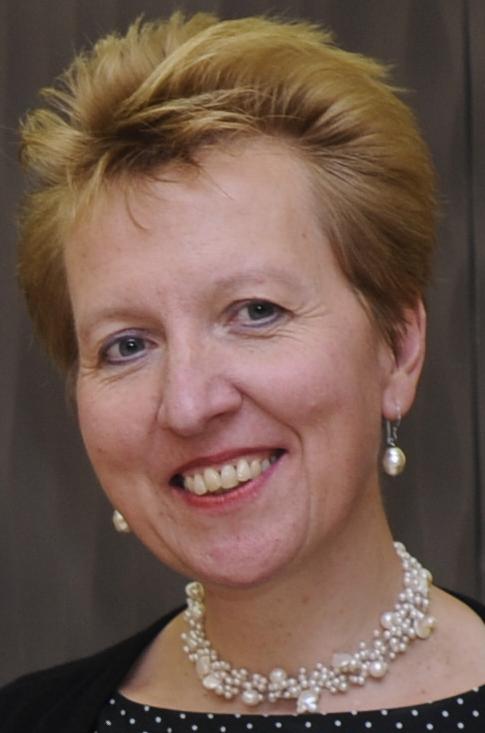 Dit stukje verscheen in 2006 in ELLE – het past in onze Ondernemende Vrouwen Week van juni 2015
Hedwige Nuyens, financieel directeur aan de KU Leuven, zoekt in haar boek "Waarom vrouwen geen baas worden" (Davidsfonds/Ten Have – nog steeds verkrijgbaar) naar de oorzaken van de vrouwelijke braindrain. Ze zegt: "Ik wil niemand verplichten om te blijven werken, maar sta stil bij de hoge uitvalscijfers.
Als vrouwen van in de dertig stoppen met werken, gaat voor de maatschappij veel talent verloren.
Talent is het beste dat een maatschappij heeft. Misschien kunnen we sommige beroepen – dat van arts bijvoorbeeld – aanpassen om vrouwen blijvend te motiveren?" Enerzijds is het immers zo dat een aantal vrouwen onderweg hun interesse in een topbaan verliezen. Ze willen wel hogerop raken, maar niet ten koste van hun gezinsleven of door beslissingen te nemen die indruisen tegen hun rechtvaardigheidsgevoel. Anderzijds beheersen vrouwen de verborgen spelregels van de bedrijfswereld onvoldoende, waardoor ze kansen missen. "Mijn boek is geen nieuwe catechismus", zegt Hedwige, "maar wil vrouwen helpen om hun (werk)ervaring te kaderen. Vrouwen werken vaak heel hard. Waarom worden ze bij promoties over het hoofd gezien of slaat hun managementstijl minder goed aan?
Aan de hand van mijn ervaring en verhalen van andere vrouwen probeer ik inzicht te verschaffen in mechanismen op de werkvloer. Elke vrouw kan vrij bepalen in hoeverre ze haar gedrag daaraan aanpast."
Doorgaans onderschatten vrouwen het belang van zichtbaarheid, zelfbewustzijn en netwerken. Als ze een project leiden, onderstrepen ze de inbreng van hun team of laten ze een medewerker de presentatie geven. "Vrouwen stellen hun emotionele intelligentie in dienst van hun team en vergeten zich te profileren tegenover hun baas. Vrouwen denken vaak dat in een zakenwereld objectieve maatstaven – kennis, diploma's, resultaten – gelden. Maar ook daar spelen relaties," benadrukt Hedwige. Een prettige relatie met je collega's bevordert de werksfeer, maar alleen een goede relatie met je baas, helpt je vooruit.
Vrouwen streven naar een evenwicht tussen het persoonlijke en het professionele. Harde beslissingen nemen, valt hen zwaar. "Vrouwen leiden een team zoals ze een gezin runnen. Ze willen het beste halen uit de ploeg, en hopen dat iedereen zich goed voelt. Als er ontslagen vallen, voelen ze zich schuldig. Een kind dat niet meekan, vervang je toch ook niet?" Verder denken vrouwen op lange termijn en hebben ze oog voor het algemene belang. Dat zijn prima kwaliteiten voor een manager, maar
om manager te wórden moet je net durven kiezen voor wat op korte termijn het beste is voor jou.