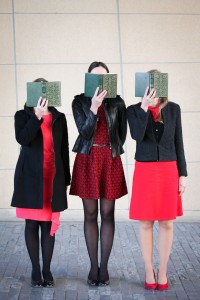 Morgen is het de laatste dag van de solden en wij zijn niet vies van een stevig potje shoppen. Dus vandaag voor u, beste blogbezoeker, kortingen op boeken tot -100%. U leest het goed, u wandelt straks onze literaire winkel uit zonder één euro te hebben uitgegeven…
Hoe?
Eén woord (afin, twee): gratis downloads…
Veel organisaties en websites geven tegenwoordig de mogelijkheid om gratis eboeken te downloaden. Ideaal als je een fervent e-reader gebruiker bent, een exotische vakantie plant met een ieniemiene trekkersrugzak of euhm… al stevig geshopt hebt deze maand. Oh ja, je moet wel van klassiekers houden.
Gratis eboeken zijn niet langer onderhevig aan copyright of werden door de auteur ter beschikking gesteld. Verwacht je dus aan oldies but goodies…
Bart Van Lierde biedt zijn boeken die niet langer uitgegeven worden gratis aan onder de vorm van een download op zijn website.
Wij vallen voor Van Lierde's 160 kilo, een tragikomedie rond Nadia, die met haar 160 kilo op dansles zit. Letterlijk. Ze zit op een stoel en doet de instructeur na.
Via Kobobooks vind je tal van gratis eboeken in verschillende genres: young adult, klassiekers, thrillers of horror. De app heeft miljoenen gebruikers in 190 landen. Tried and tested dus. En er zijn ook heel fijne Editor's picks.
Kinderen + Ipad= even rust. De Digitale Bibliotheek voor Nederlandse Letteren (DBNL) heeft bijvoorbeeld Het Fluitketeltje van Annie M.G. Schmidt.
Boeken voor een 'Apple' en een ei : via itunes kan je Nederlandstalige, Franstalige en Engelstalige boeken downloaden. De voorwaarde? Je dient ibooks te installeren om de werken te kunnen lezen.
Gutenberg.org was de eerste uitgever van eboeken. Dat telt op: ondertussen hebben ze er 46.000 in de aanbieding.
Het populairste gratis eboek? Pride en prejudice. Een vaste waarde die de top drie deelt met The a-Adventures of Huckleberry Finn en Alice's Adventures in Wonderland.
Gratis verzending vanaf 20€. Of gewoon helemaal gratis. Bol.com heeft een selectie eboeken, zij het wel in e-pub formaat. Even een FBreader downloaden dus.
Ook in e-pub en voor wie het Middelnederlands machtig is: op de DBNL kan je werken vanaf 1540 downloaden.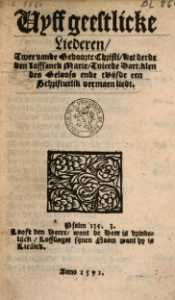 Nog nood aan poëzie na een creatieve en zinderende gedichtendag? Bert van den Helder publiceert in literaire tijdschriften en ook elke maand op zijn website.
Meet your next favourite book, for free. Goodreads heeft heel wat op de gratis digitale boekenplank staan: Jane Eyre, Agatha Christie en Leo Tolstoy.
We wensen jullie een fijn en budgetvriendelijk leesweekend toe!
Afspraak op maandag voor meer boekennieuws…