Column op woensdag: Nasi Goreng met chloor
Tijdens de zomervakantie presenteert This Is How We Read elke woensdag één van de genomineerden van onze columnwedstrijd. Aan het einde van de zomer bekronen we één winnaar met vijf boeken en een spectaculaire taart. Ook meedoen? Dat kan nog tot 23 juli (morgen dus!). Veel leesplezier.
Vandaag zwemt Sofie Rycken. En eet ze chinees.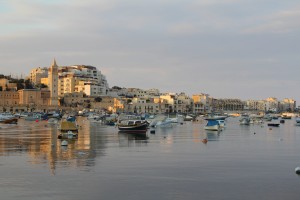 Nasi goreng met chloor.
Of het nu aan mijn techniek lag of aan de te kleine vliesjes tussen mijn tenen, ik zou het niet weten, maar het heeft ontzettend lang geduurd voor ik kon zwemmen. Terwijl de andere kindjes van mijn klas als afgetrainde dolfijntjes vooruitschoten bleef ik worstelen. Met vies water in mijn neus, chloor in mijn ogen en luchtbellen in mijn badmuts (die was wit, met een brede rode streep). Doffe ellende in het openbaar zwembad. En weglopen mocht niet, dat stond in grote letters op de muren.
Op vakantie in Zuid-Frankrijk werd ik hét werkprojectje van mijn neefjes en nichtjes. Elke dag het zwembad in en elke dag een beetje minder lucht in mijn oranje zwembandjes. Ik was van goede wil, echt. Daar ging ik dan, ploeteren met twee verwelkte plastic zakken rond mijn bovenarmen. Meer uitputtingsslag dan schoolslag. En te denken dat ze die ondingen in het Engels "water wings" noemen, alsof ze je elegant boven het water uittillen.
Geplons en gebruis en opengeschuurde oksels, ja. Toon mij de eerste meeuw die daar last van heeft.
Terug thuis besluiten mijn ouders elke zaterdagnamiddag met het hele gezin naar het stedelijk zwembad te trekken, tot ik het kan. Gewoon kliederen in het water, zonder gestresseerde juffen en fluo-hulpstukken, blijkt zo leuk dat we er urenlang blijven. Pas wanneer onze lippen blauw worden hijsen we ons uit het water. En willen we maar twee dingen: een grote, warme handdoek rond onze bibberende schouders én iets voor onze brullende magen. Dat iets wordt al gauw elke week hetzelfde: Chinees.
Zodra we thuis zijn maakt mijn vader een lijstje om daarna in telegramstijl ("Nummer 15! – 15! – Ja – twee!") de Chinese chef te briefen. Ik ga elke week voor hetzelfde: nasi goreng met kip, een loempia en een extra potje zoetzure saus. Afhankelijk van hoe hard het regent gaan we met z'n allen het feestmaal afhalen of sturen we mijn arme vader alleen op pad. In het restaurant is het altijd nog even wachten, naast het tafeltje vol roddelblaadjes. Op de grond naast de kassa staat een bescheiden altaartje en een kommetje fruit – het mooiste vind ik als er één perfect ronde sinaasappel ligt. En dan de buit. In een witte plastic zak, gloeiend van belofte.
Ik zie ze zo voor me: de blinkende rechthoekige bakjes met witte kartonnen deksels, waarvan de randen al wat doorweekte zijn. Even zoeken wat bij wie hoort en aanvallen. Dampende rijst, kleine stukjes omelet, malse kip en rivieren rode saus. Je vork schrapen tot in de uithoeken van elke bakje, waar nog twee hardnekkige korrels zich for dear life aan elkaar vastklemmen. Terwijl mijn haar langzaam droogt en de handdoeken rondzwieren in de wasmachine, zijn we samen, eten we gulzig en is het leven goed.
Zwemmen en Chinees eten werden twee helften van één en hetzelfde. Chloor en rijst als yin & yang.
Meer dan twintig jaar later doet de geur van een zwembad mij onbedwingbaar, pavloviaans hunkeren naar een bakje nasi. Het ruikt naar zeven jaar oud zijn, naar thuis wonen met iedereen samen en je dat nooit anders kunnen voorstellen, naar weinig weten maar al veel voelen. Naar niet weglopen, maar doorzetten tot je de overkant haalt.
Sofie Rycken komt uit Leuven en studeerde daar Germaanse Talen en Culturele Studies. Zes jaar geleden trok ze naar Brussel waar ze werkt als redacteur bij VRT. In bijberoep schrijft ze als freelance journaliste voor verschillende tijdschriften.
PS: Lees hier de andere genomineerden van juli: Biowinkel, Duik en Kampioen