Een dikke week geleden werd Johanna twee jaar. Op zo'n moment heb ik altijd de neiging om even in de fotoarchieven van ons gezin te duiken. Is de Johanna van vandaag al herkenbaar in die eerste babyfoto's? Hoe klein was Astrid toen ze net 'grote' zus werd? Na een uurtje foto's klikken (nee, de mooie albums zijn nog niet gemaakt…) kan ik niet om de vaststelling heen.
Er zijn belachelijk veel foto's waarop mijn kinderen (a) een boek lezen en (b) een kroon dragen.
Als twee tendensen zich zo duidelijk aftekenen, rijst altijd de vraag: 'Zou hier een verband zijn?'
Eén blik op onze kinderbibliotheek en ik besef: 'Ja!'. Onze boekenmand puilt uit van de titels over prinsen, prinsessen, keizers, koningen en andere kroontjesdragers. Dat zou een probleem zijn als de boeken in kwestie slappe verhaaltjes brachten vol stereotypen… Maar in tegenstelling tot wat veel moeders-bezorgd-over-de-roze-plaag vrezen, bestaan er wel degelijk humoristische, educatieve, met zorg getekende en (het kan niet op…) intelligent rijmende boeken met prins(ess)en in de hoofdrol. De top 5 van de mini-jury in mijn huis.
1. De kar van de koning, Leo Timmers, Querido
Kindergeluk voor het slapengaan: comfy in pyjama, maar wél parmantig in eigen zetel door De kar van de koning bladeren. Het verhaal van dit kartonboek heeft niet veel om het lijf: de koning zoekt een bestuurder voor z'n auto, maar elk dier dat achter het stuur kruipt, doet iets fout… De kleurrijke tekeningen en dikke pagina's maken er voor mijn kersverse twee-jarige een toptitel van.
2. De koning gaat verhuizen, Annie M.G. Schmidt, Querido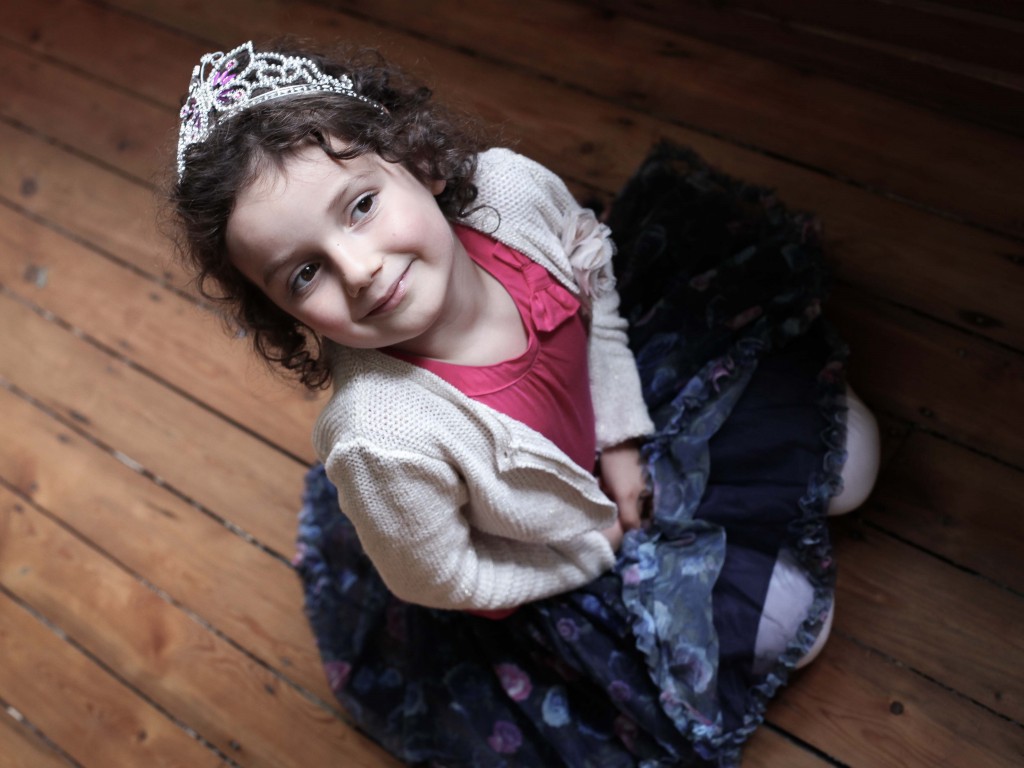 Veertien gedichten met een kroontje van de grootmeesteres van de kinderhumor, die ook nog wist wat opvoeden was. "Er was er eens een koningszoon./ Hij was heel aardig en gewoon,/ maar soms kon hij zo driftig zijn./ Dan sloeg hij alles kort en klein./ De koning en de koningin/ gaven hem altijd maar zijn zin
en als je altijd alles mag, is dat niet goed voor je gedrag."
Zeg dat Annie herself  het gezegd heeft.
3. Er was eens een prins en die wou een prinses, Martine Bijl & Noëlle Smit, Gottmer
Oké, ik beken. Ik ben dol op het werk van illustratrice Noëlle Smit. Haar kokette prinsesjes met wipneuzen en eigenwijs glimmende ogen zijn het gewoon helemaal. In dit boek leeft Smit zich uit bij zeven klassieke sprookjes (o.a. De Nieuwe Kleren van de Keizer, De Chinese Nachtegaal, De Gelaarsde Kat), die door Martine Bijl op rijm werden gezet. Heerlijk om voor te lezen en met rijke woordenschat:
De keizer van China had prachtige spullen/ van goud en van zilver en aquamarijn,/ en wie op bezoek ging, droeg vilten pantoffels,/ want heel zijn paleis was van fijn porselein…
4. Koning Koen en de draak, Helen Oxenbury & Peter Bently, De Vier Windstreken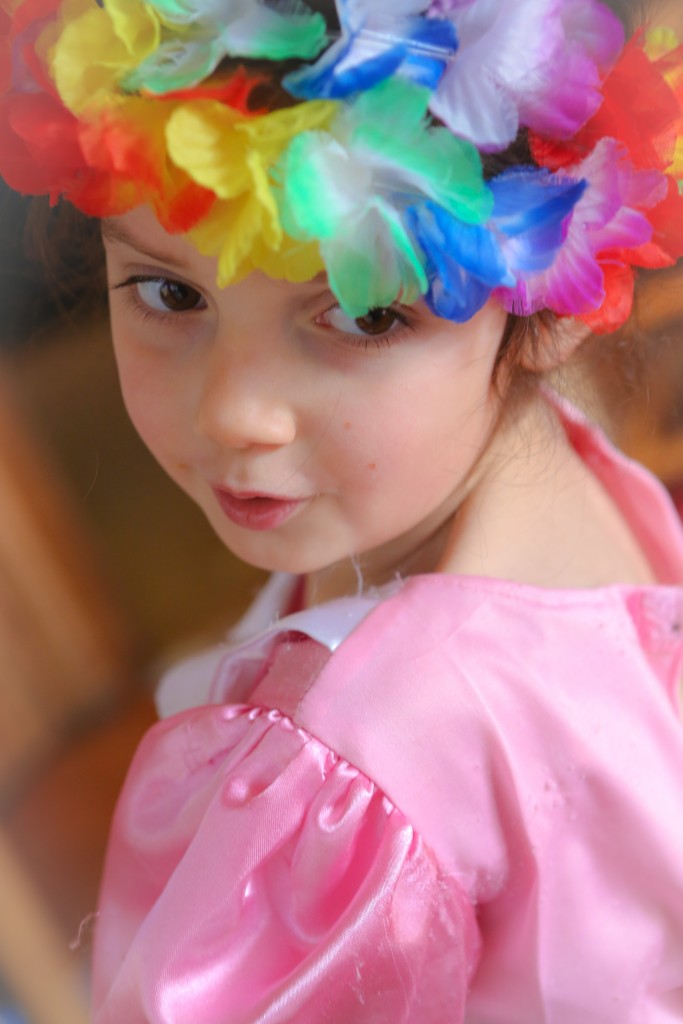 Het moeten niet altijd prinsessen zijn. Kleine Johanna houdt van de boeken in de Koning Koen reeks, met in de hoofdrol drie avontuurlijke jongetjes die zich graag verkleden en avonturen beleven in de buitenlucht. Kleurprenten en zwart-wit illustraties wisselen elkaar mooi af. Boek op rijm, met korte tekstblokken vol eenvoudige woorden.
5. Keizer Karel verliefd – een oeroude legende, Floris Tilanus, Van Oorschot
De oeroude legende van de verliefde keizer Karel inspireerde door de eeuwen heen heel wat literaire namen zoals Petrarca, Barbey d'Aurevilly en Italo Calvino. Amsterdammer Floris Tilanus nam zich éénentwintig (!) jaar geleden voor 'iets' met de legende te doen. Zijn wondermooie prentenboek Keizer Karel verliefd verscheen in februari 2015 bij Van Oorschot. De tekst is summier (één of twee zinnen per dubbele pagina) en vertelt hoe de keizer op hoge leeftijd verliefd wordt op een jong, volks meisje. Als zij sterft, leven de gevoelens van de oude keizer gewoon verder. Is dat een teken van ware liefde of een bewijs voor hekserij? Aartsbisschop Turpijn vermoedt het laatste en zoekt het uit. Fijne vaststelling: ik bestelde dit boek meer omdat het mij aansprak, dan omdat het me iets voor de meisjes leek. Maar Astrid is er weg van, met name van de prent waarop de oude keizer naast het dode meisje in bed kruipt. Dat wordt later een gothic & dark romanticism leestype, ik voel het al.
PS: Het zit er echt van heel jong in, bij die dochters van mij. Hieronder: Astrid is net geen vier maanden en verdiept in een boek van 'Dikkie Dik'. Johanna huilt op acht maanden de longen uit haar lijf omdat die kroon niet mee in bad mag (van haar boze moeder, aka moi)
PPS: Abracazebra en 5 lievelingsboeken van een meisje van 5