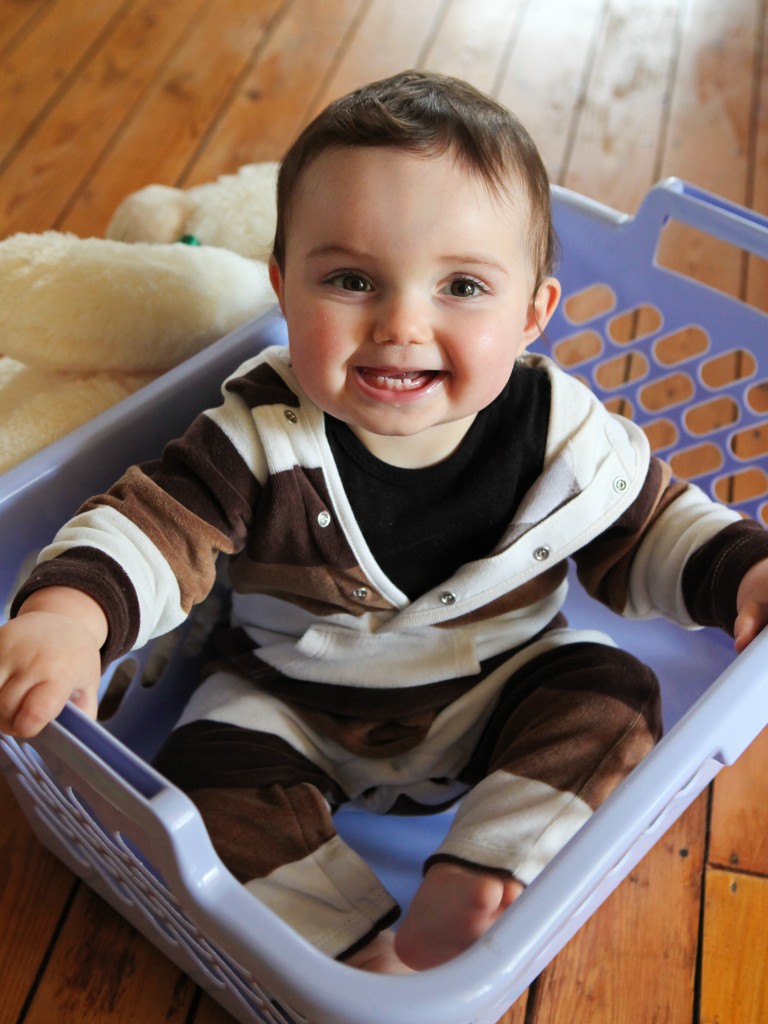 Ingebakerd in een roodgestippelde doek. Ruggelings op ons picknickkleed, kraaiend naar de bomen. Rechtop in haar badje met een baard van schuim… Nu ik de foto's van Astrids eerste jaar bij elkaar zie moet ik een grijns onderdrukken. Met dit materiaal kan ik zonder problemen een picture perfect verjaardagsalbum maken.
Ik ben er maar net mee bezig of ik neurie al Boudewijn De Groot: "Voor mijn ouders zijn de plaatjes die zo vals getuigen van een blijde jeugd." Verdraai ik de geschiedenis als ik de werkelijkheid een beetje retoucheer? No way dat ik foto's waarop mijn buik nog naflubbert opneem in het album. En ik ben trots op mijn reflex om vuile slabbetjes uit te trekken in de buurt van een camera. Alleen al het moment waarop ouders foto's maken zorgt voor vervalsing. We vereeuwigden Astrids eerste lachje, eerste tandje, eerste groentepap. Maar haar eerste koortsnacht? Dat bedoel ik dus.
Boudewijn De Groot kan mij niet van mijn plan afbrengen. Ik breng het eerste jaar van mijn dochter zo mooi in beeld als ik zelf wil. Vriendinnen met meer kinderen lachen mij uit. Zij hebben ook gebonden fotoalbums van hun oudste in de kast. En wat snapshots van hun tweede en derde. Ergens op hun harde schijf.
Iedereen weet dat een moeder dat eerste album voor zichzelf maakt. Zodra ze het kaarsje op die eerste verjaardagstaart aansteekt (en twee handjes uit de slagroom houdt – tenminste tot na de foto) wil ze naar haar schepping kijken en zien dat het goed is. Op de verjaardag van een baby viert la mama haar eerste verjaardag als moeder. Dat daar nostalgie naar de bevalling bij hoort, hield ik anderhalf jaar geleden voor onmogelijk.
Ik belde die dag vriendin C. om haar te feliciteren met Lores verjaardag: "Oh, dat hebben we in het weekend al gevierd. Vanavond gaan we onder ons tweeën eten om de verjaardag van de bevalling te vieren." Ik mompelde iets instemmend, maar mijn wenkbrauwen zaten tegen het plafond.
Een feestelijke herdenking van een bevalling? What's next? Een koffietafel voor je blinde darm?
Ik was nog nooit bevallen dus ik onderschatte de oxytocinefactor. Wist ik veel hoe sterk een hormonenrush kan zijn. Mijn favoriet beeld van 2010 blijft – het tl-licht, de infuusdraden, the blood and the guts terzijde – dat rood bundeltje met plakkerige zwarte krullen dat over de bevallingstafel in mijn armen kwam gezeild.  Ik bleef mijn hele ziekenhuisverblijf high van dat moment.
Halverwege Astrids eerste nacht stonden we over haar glazen hospitaalwiegje gebogen. Onze baby was zo mooi en perfect – het was bijna ongepast. Konden we het bezoek hier morgen wel mee confronteren? Voor alle zekerheid rommelde ik de suikerbonen door elkaar. We hadden al de beste baby, helemaal perfect mocht het plaatje niet lijken. Daar kon alleen maar afgunst van komen.
"Daar heb je het", dacht ik toen het bezoek mij de dag daarop verzekerde dat die frons in Astrids voorhoofd snel zou verdwijnen. Frons? Welke frons? Mijn engeltje was de gaafheid zelve. Van een frons was gewoon geen sprake. Klonk hier een spatje jaloezie?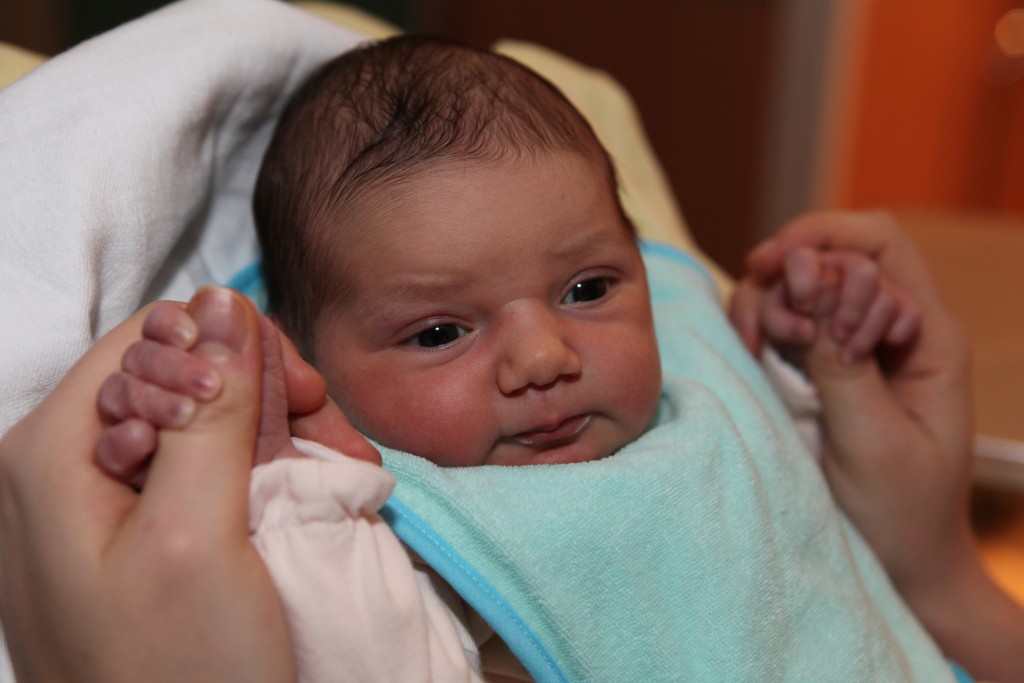 Een jaar later en in de weer met het verjaardagsalbum stoot ik op onverwachte foto's. Astrid als ze twee dagen oud is. Met een diepe frons in de neus. Het moet een schaduweffect zijn bij het afdrukken. Ik open de originele foto's op de computer. Ik bekijk het scherm uit alle hoeken. De frons blijft present – bizar.  Heel even vraag ik me af of oxytocine je waarneming zou verdraaien. Maar er is een betere verklaring. Foto's zijn valse getuigen.  Boudewijn De Groot heeft altijd gelijk.
Deze column verscheen in februari 2011 in Psychologies.