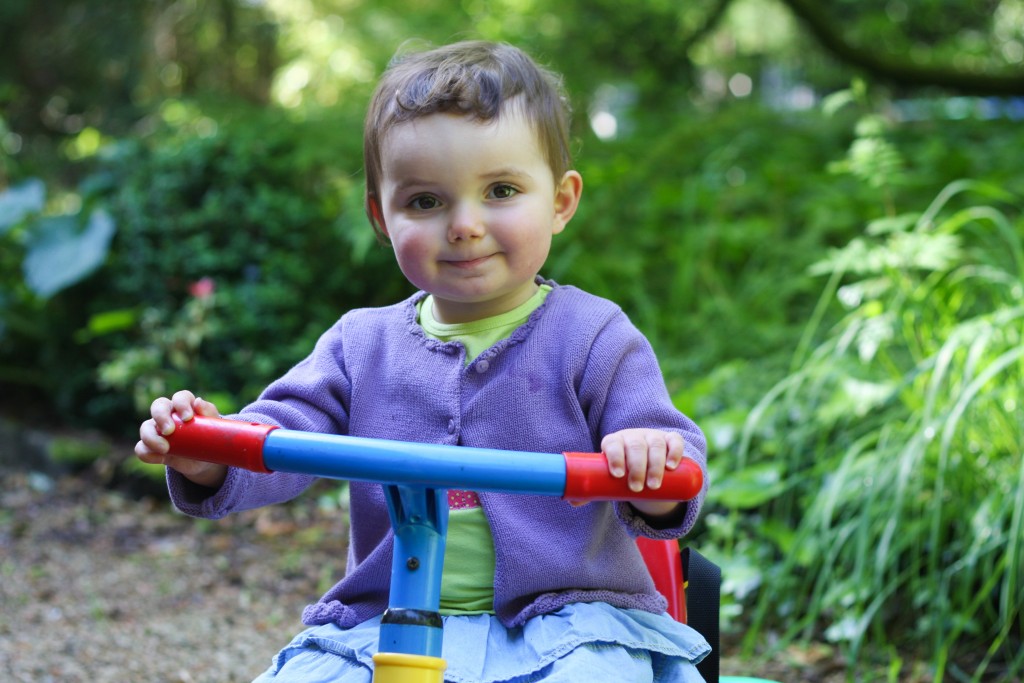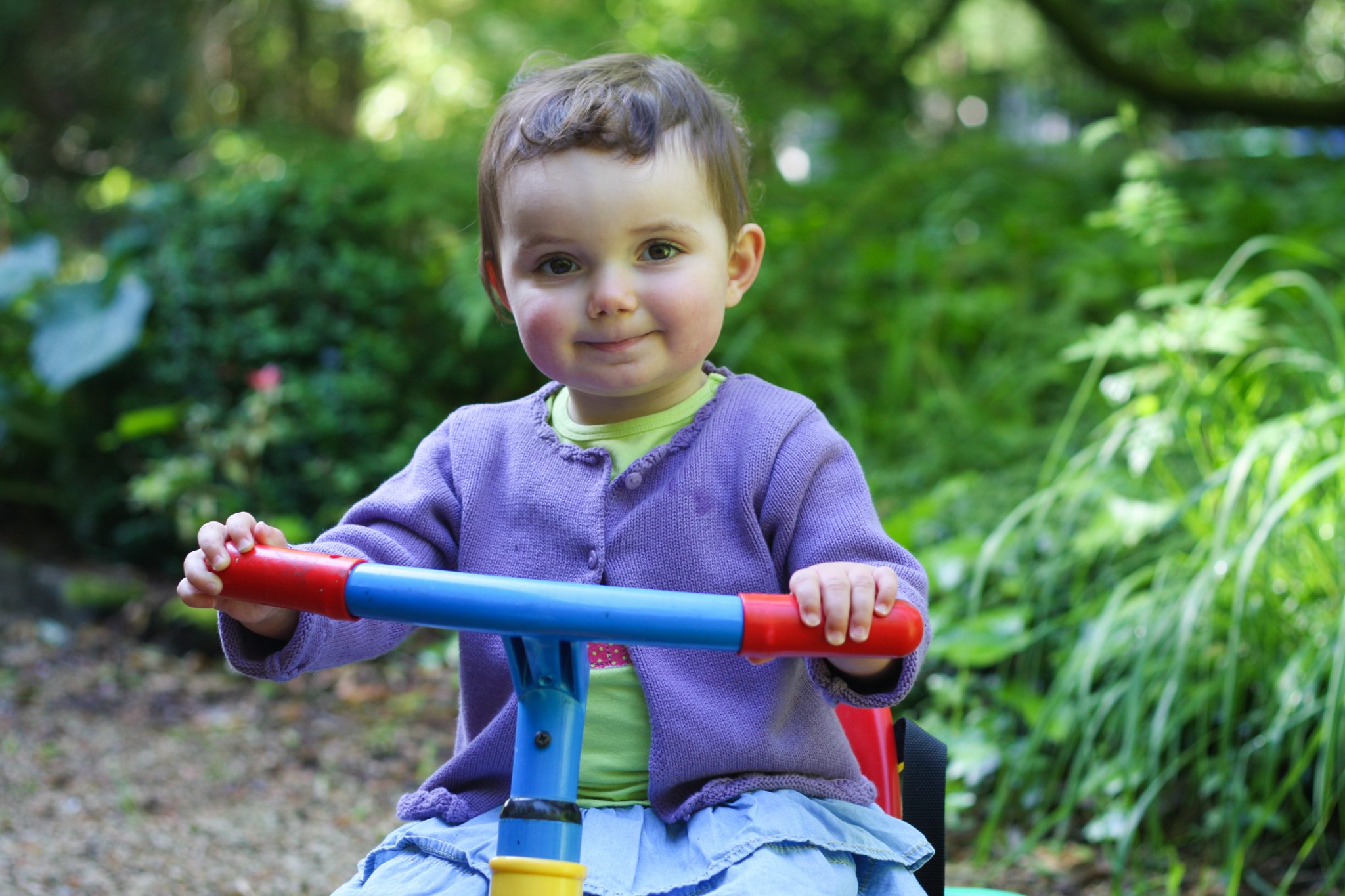 Zodra ik de winkel binnenstap begint de man te grijnzen. Hij duikt onder z'n kassa en komt weer boven met een plastic tas. 'Iets vergeten?' Ja dus. Een half uur geleden ben ik met buggy, baby en winkelmand door de buurtsupermarkt gespurt. Snel snel een paar boodschappen en dan weer naar huis. Waarop lette ik zoal bij het buitengaan? Steekt mijn wisselgeld weg? Staat Astrids zonnehoed recht? Heeft ze haar tutje? Check, check, check. Na een kwartier stevig wandelen stonden we weer voor onze huisdeur. Zonder boodschappen. Ik heb echt een hekel aan dat moment waarop het inzicht toeslaat: 'Verdorie de vierde check vergeten. Inkopen niet bij!'
De kassier vindt het allemaal wel lollig: 'Kleine kinderen hé, die maken vergeetachtig.' Ik lach vrolijk mee maar mijn mondhoeken kleuren lichtgroen. Vorige week stond ik zonder geld aan de kassa van een delicatessenzaak: portefeuille nog thuis op tafel na een sessie internet bankieren. Drie dagen geleden miste ik mijn treinhalte. Vergeten af te stappen tijdens het doornemen van een recensie-exemplaar. Ik zoek schoenen die al een maand bij de schoenmaker stof vergaren. Zet 's ochtends koffie met een lege filter. Mijn korte termijngeheugen lijkt geïmplodeerd.
Klopt het, dat jonge kinderen hun ouders vergeetachtig maken? Het is een verleidelijke these. Zwangerschapsdementie is intussen een min of meer erkende aandoening. Heel wat jonge mama's weten welke complicatie daarna dreigt.
Na negen maanden hormonale vergeetachtigheid komt het tijdperk van de situationele Alzheimer.
Breng een baby je leven binnen en de persoonlijke down-time verdwijnt door het raam. Op elk moment van de dag zijn er wel tien dingen waar je absoluut aan moet denken. Onze hersenen (of althans de mijne) gaan eerst in overdrive en daarna in opstand. Uit protest tegen het verhoogde regime vergeten ze – letterlijk – de stomste dingen eerst.
Doorgedreven vergeetachtigheid is een gevaarlijke kwaal. Het gruwelijkste voorbeeld kwam vorig jaar uit Kessel-Lo. Daar vergat een drukbezette vader om z'n elf maanden oud dochtertje 's ochtends af te zetten bij de crèche. Het meisje bezweek in de loop van de dag aan uitdroging op de achterbank van papa's auto. Het was de meest tragische (en disproportioneel bestrafte) vergetelheid ooit. Daarnaast zijn er honderden mindere rampscenario's denkbaar. Zo vergeet ik– in the heat van het koken, bijpraten met bezoek, tafel dekken en baby blij houden –  wel eens om een kookplaat af te zetten. Kan faliekant aflopen als je daarna rustig op het terras gaat tafelen. Ik ben als de dood dat de kortsluiting in mijn geheugen nog eens brand zal veroorzaken in ons huis.
Het is dus een heilig voornemen. Ik ga iets aan die idiote vergeetachtigheid doen. Collega L. heeft alvast een waardevolle tip. Ze kent een boek met mnemotechnische oefeningen. Enerzijds trainen die het geheugen, wat de bedoeling is. Anderzijds vond L. vooral het basisidee in het boek geruststellend. Blijkt immers dat we onze hersenen moeten verschalken om dingen te onthouden. Vergeten is de natuurlijke taak waarvoor ons brein werd geprogrammeerd. Visualiseren, verbaliseren, herhalen –  het zijn allemaal trucs om iets tegennatuurlijks te bewerken: de herinnering. Ik ben een beetje sceptisch maar wel gefascineerd. Wie is de auteur van het boek; wie de wetenschapper die de theorie waterdicht bewees? L. belooft om het na te kijken en mij later te mailen. Want als natuurlijk geprogrammeerde ziel (en moeder van drie) is ze de naam momenteel even kwijt.
Deze column verscheen in juli 2011 in Psychologies. Astrid was toen zeventien maanden.