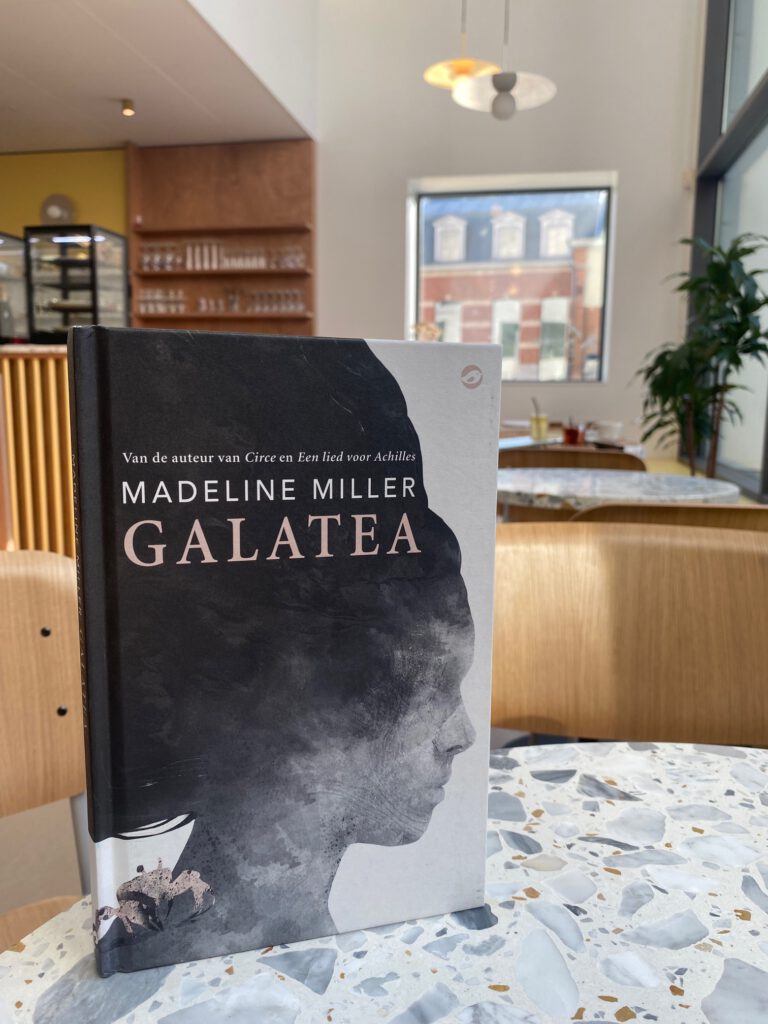 In 2022 kiest This Is How We Read iedere maand een Boek van de Maand. In augustus hebben we het in onze 'gespreksrecensie' over 'Galatea' van Madeline Miller!
Katrien (vooraf): Ik zong op deze blog al eerder de lof over Madeline Millers Circe – haar ode aan de heks Aiaia. En ook Kurt is fan van Millers bekroonde hervertellingen van de Griekse mythen. Toen haar nieuwste bovendien een novelle bleek te zijn, tekenden Barbara en ik meteen in. Gebald leesplezier daar houden wij wel van.
Barbara (vooraf): In augustus waren we hier in vakantiemodus. Moest nog net lukken: het lezen en bespreken van een korte, geïllustreerde versie van een antieke mythe – die van de beeldhouwer Pygmalion en zijn ideale vrouw/standbeeld Galatea. Ik las de 75 pagina's in minder dan een uurtje.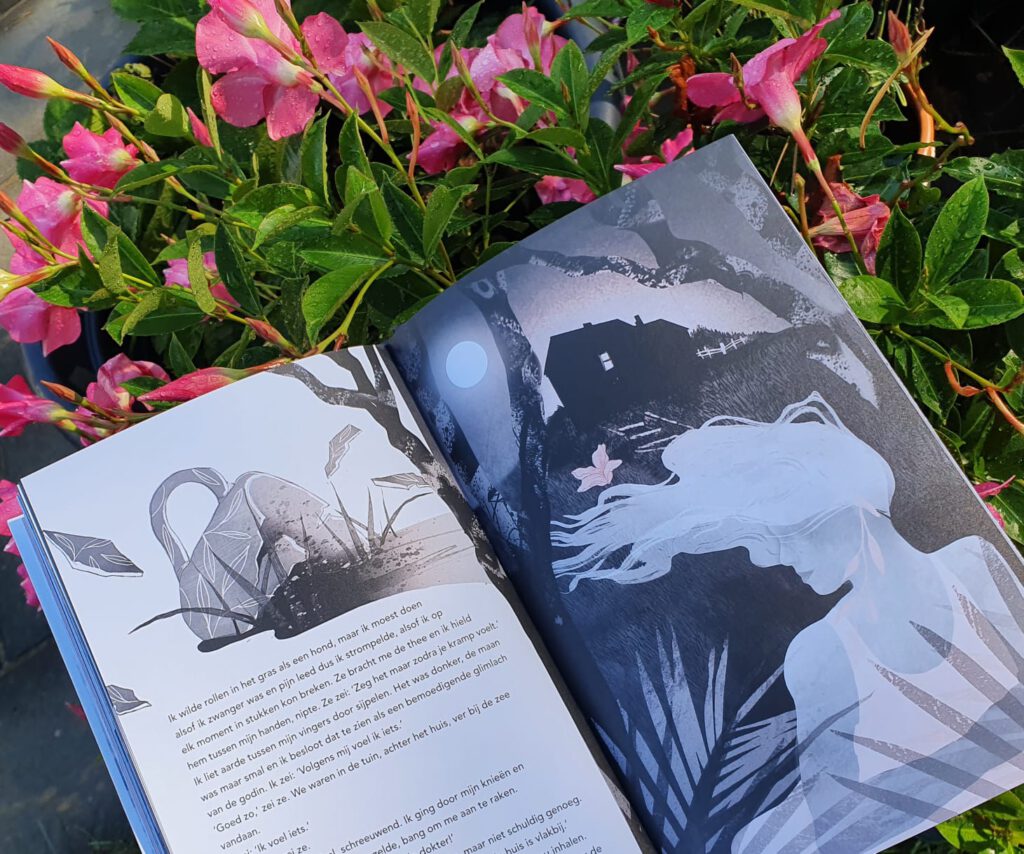 Katrien: Millers Galatea is een antwoord op Ovidius' versie van de mythe van Pygmalion in de Metamorphoses. Het verhaal van de vrouwonvriendelijke beeldhouwer Pygmalion die echte vrouwen maar niets vindt en een 'perfecte' vrouw beeldhouwt uit ivoor. Wanneer Pygmalion verliefd wordt op zijn creatie, brengt de godin Venus haar tot leven. De twee trouwen, krijgen een dochter – Paphos – en leven nog lang en gelukkig. Aldus Ovidius. Maar niet zo bij Madeline Miller. De lezer ontmoet Galatea in een psychiatrisch ziekenhuis. Echt ziek lijkt ze niet te zijn, ze is gewoon anders/echter/menselijker/gevoeliger dan Pygmalion haar zich had voorgesteld. Genoeg reden voor hem om haar te laten interneren. Waar hebben we dit nog gelezen?
Barbara: Vraag het aan elke dichter. Hoe korter de tekst, hoe meer gewicht elk woord en elke zin krijgt. Als je een novelle van maar een paar honderd zinnen schrijft (ik ben ze niet gaan tellen, dus corrigeer me gerust), moeten die allemaal raak zijn. Misschien ben ik in een kritische bui, maar ik kom niet meteen in de sfeer van Millers verhaal omdat ik op de eerste pagina's blijf haperen bij een paar beelden die ik nodeloos zwaar vind. Galatea beschrijft de ziekenhuiskamer waarin ze tegen haar zin verblijft, scherp in het oog gehouden door een verpleegster: "De deur viel dicht, en de kamer zwol om me heen op als een kneuzing. Als zij er was kon ik doen alsof de kamer zo klein aanvoelde door haar aanwezigheid,
maar zodra ze weg was leken de vier houten muren op me af te komen, als longen die hadden ingeademd."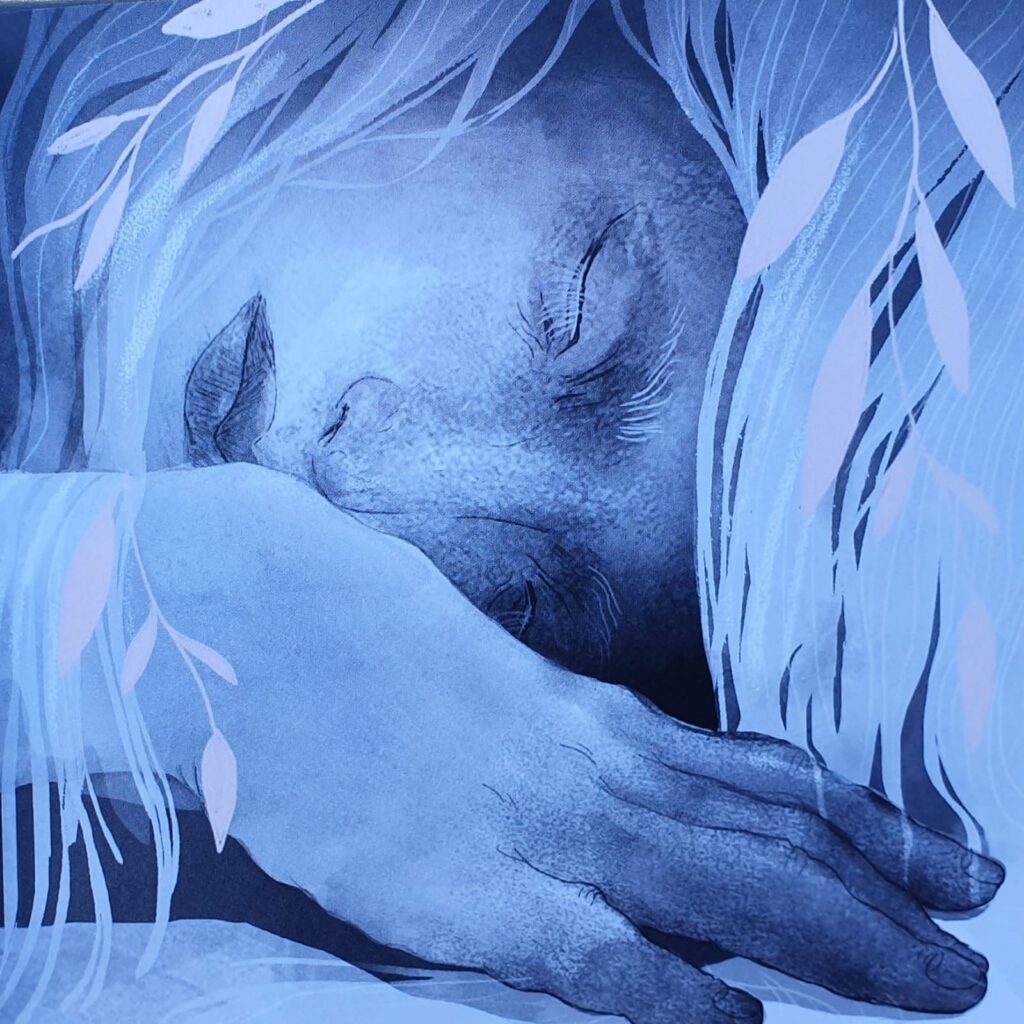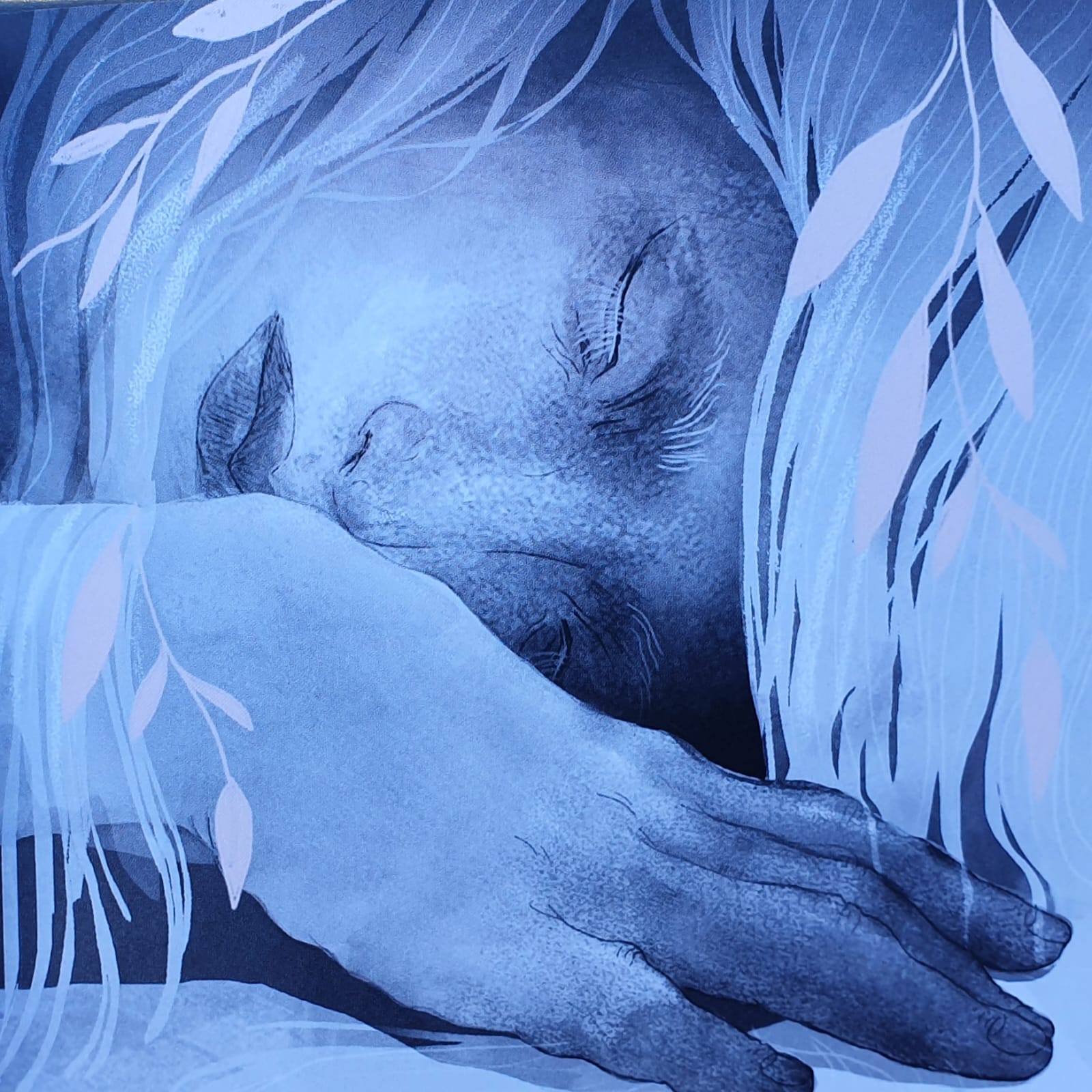 Kamers en muren als zwellende kneuzingen of longen vol lucht – ik vind het bizarre beeldspraak. Vergezocht. Maar een paar bladzijden later ben ik toch mee en stoot ik alleen nog op mooie zinnen. Galatea denkt en praat als een moderne, misbruikte vrouw. Wanneer ze zich op haar ziekenhuisbed klaarlegt voor het bezoek van Pygmalion, beschrijft ze heel precies hoe ze anticipeert op wat hij wil zien van haar. Het leest bijna als een #MeToo getuigenis, subtiel en daarom krachtig.
Het levende standbeeld van de beeldhouwer beschrijft een man-vrouw dynamiek die niet zo anders is dan de relatie tussen model en fotograaf of actrice en regisseur:
"Ik ging liggen en schikte mijn lichaam op de juiste manier. Dat gaat me makkelijk af omdat ik lang genoeg heb kunnen oefenen, maar ook omdat ik denk dat een deel van mij, het stenen deel, het zich kan herinneren en met plezier terugkeert naar die oude houding. Het enige moeilijke zijn de vingers, waar hij een jaar over heeft gedaan om ze echt te laten lijken in plaats van verstild en levenloos, zoals die van luie beeldhouwers. Dus moet ik me concentreren en ze precies zo houden als hij graag wil, anders is alles verpest."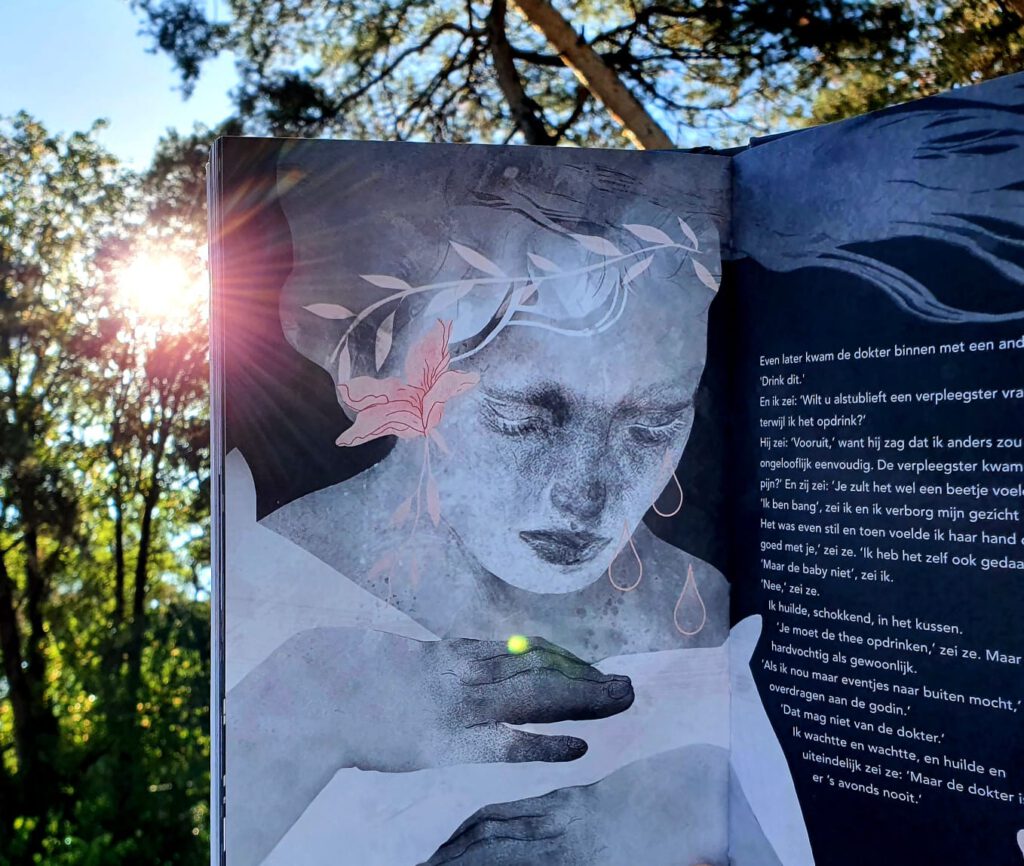 Katrien: Hoe het verhaal van Galatea en Pygmalion moet eindigen, dat is sinds de adaptatie van George Bernard Shaw onderwerp van discussie. Shaws Galatea – Eliza Doolittle – raakt immers zodanig geëmancipeerd dat ze besluit haar 'schepper' – professor Henry Higgins – te verlaten. De Ierse toneelschrijver vond dat zo belangrijk dat hij contractueel liet vastleggen dat zijn Pygmalion alleen op die manier mocht eindigen. Maar in My fair lady – de op Pygmalion gebaseerde film – komen Eliza en Henry wel samen. Met die achtergrond was ik dus wel benieuwd hoe de auteur van Circe en Een lied voor Achilles dit zou afhandelen. Het einde spoilen ga ik niet doen, maar ik herken er wel Millers hand in: geen lang en gelukkig leven zoals in het origineel van Ovidius, maar wel een feministische dosis wraak. En die wraak mag iets kosten!
PS: Ook Ilja Leonard Pfeijffer schreef een moderne hertelling van het verhaal van Pygmalion.
PPS. De vertaling naar het Nederlands is van de hand van Jacqueline Smit, tegenwoordig uitgever bij Orlando maar wij herinneren haar toch vooral van Boekalicious in Amsterdam.