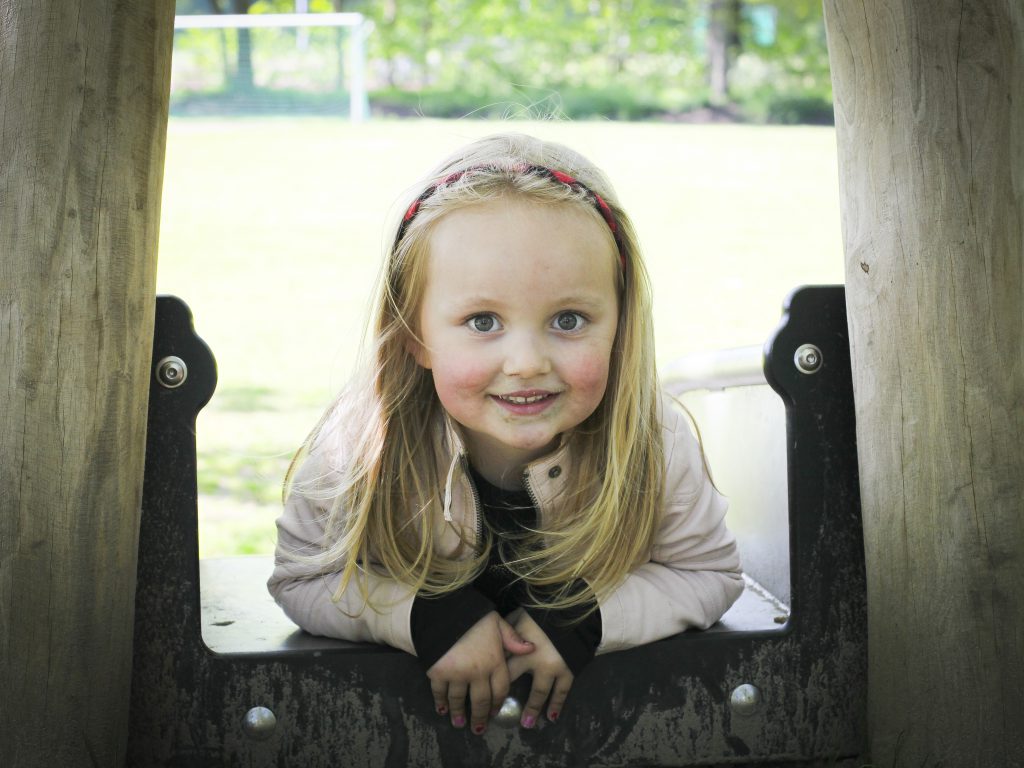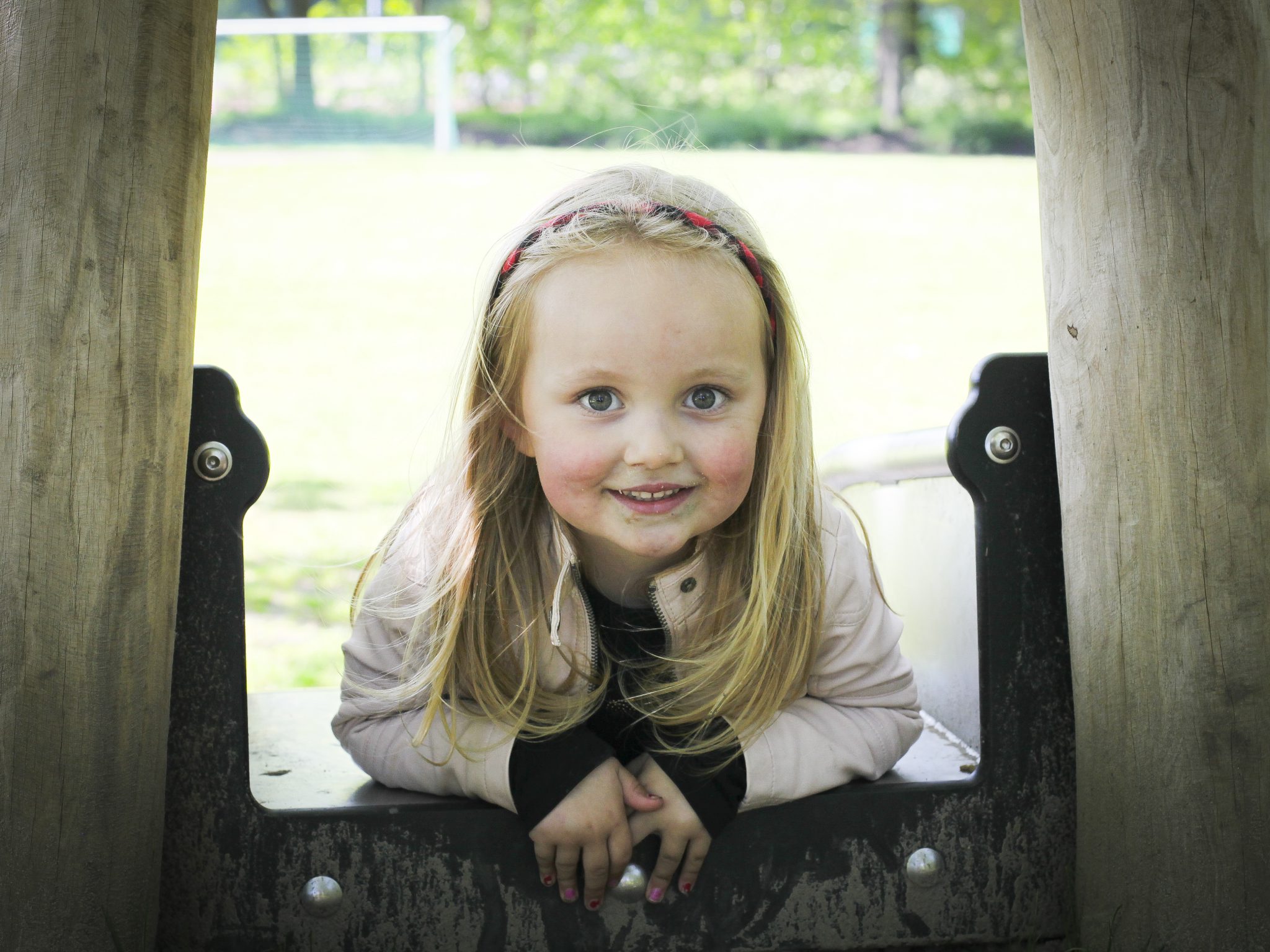 6 december vandaag – Sinterklaas trakteert. En omdat This Is How We Read alleen brave lezers en volgers heeft, doen wij dat ook. Onze Schrijfpiet van dienst is Philippe Noens, de winnaar van onze jongste columnwedstrijd. De tekst die hij in jullie schoen ploft, vormt een tweeluik met z'n winnende column. Toen het vaderlijke perspectief, nu dat van mama.
MIJN DAGERAAD
Het was dus niet jouw geboorte. Het ogenblik dat je uit me gleed, werd mijn hele bestaan weliswaar omver geworpen, maar tot mijn schaamte voelde ik niet zoveel. Vooral verbazing, omdat je zo lelijk was. Je zag eruit als iets wat te vroeg uit het nest was gevallen.
Bij jouw vader lag dat anders. Die werd vrijwel onmiddellijk overspoeld door een woeste, schuimende liefde. Je lag op zijn naakte buik, greep je vast aan zijn borsthaar.
De verpleegster noemde het skinnen. Jouw vader noemde het normaal.
Alsof niet ik maar hij je negen maanden had rondgedragen. Alsof hij daar beneden uit elkaar was getrokken.
Ik zag het. Op dat moment, in die kamer, lag alles al vast. Al zou je een moordenaar worden, hij zou van je houden. Hij zou je bezoeken, in jouw streepjespyjama, en jou jouw sigaretten toestoppen. Wekelijks als het kon, dagelijks als het mocht. En telkens zou hij voor de grap een worteltaart meezeulen, verstopt veiltje dabei. Om de moed erin te houden.
Over de ziekenhuisrit heb ik je reeds verteld. Het klopt dat we trager begonnen te rijden. Dat jij, liggend op de achterbank, drukte op de rem. Dat klopt, zeker, maar … ik voelde me niet aangesproken. Niet echt. Je deed geen appél op me, je was er gewoon. Je probeerde dat wel, natuurlijk, een beroep om me te doen, toen en alle momenten daarna, maar ik herinner me jou niet.
Je was meer indringer dan indringend.
Weet je wat het was? Die totale afhankelijkheid van jou. Die schreeuw om veiligheid, warmte, voedsel. Die totale overgave om in leven te blijven. Die over-nodigheid van jou. Je vroeg zoveel, je eiste alles, en gaf er niets voor terug.
Het deed er niet toe hoeveel tijd ik nog met papa doorbracht. Of ik er nu was of niet maakte weinig uit. Jij en ik, we lieten elkaar onverschillig.
Ik parkeerde de wagen en droeg jou naar het huis van G. Het feit dat we daar over de vloer kwamen, zegt genoeg over de verstreken tijd. Ik kwam nog wel bij jouw vader langs, maar moest voortaan aanbellen. Verwittigen. Afspreken. Vooral veel onderhandelen.
Als ik jou bij jouw vader kwam oppikken of afzetten, was er altijd wel iets veranderd. Glijdende lava in een lamp, onbekende boeken op tafel, de geur van verse soep, knipperende kerstverlichting aan de muur. Ik merkte die dingen op omdat ze jouw vader geen moeite leken te kosten. Gezelligheid ervoer ik toch eerder als een karwei.
Je moet dus een jaartje oud zijn geweest. Zoiets. Er kwam een andere moeder voorbij, haar peutertje op de arm. Het knulletje wees naar jou en zei: 'wat een kleine baby.' Je was ook nog zo klein, een niemendalletje eigenlijk.
De opmerking sneed weliswaar hout, we hadden hier te maken met een kleine baby, maar toch.
Ik weet niet waarom. Misschien lag het aan dat flagrante wijsvingertje. Dat gratuit wijzen. Naar jou. Op jou. Het idee dat dit mannetje op de arm van zijn moeder zich beter, groter, verhevener voelde. Het stadium van kleine baby al gepasseerd, al bijna volwassen.
Ik weet nu: liefde voor jouw kind stroomt niet, maar borrelt op. Het is een liefde gevoed door haat. Geen brave, aan de oppervlakte kabbelende ergernis, nee. Meer een blinde, tot agressie oproepend koken.
De moeder moet het hebben opgemerkt. Mijn kleiner wordende ogen. Mijn accordeonborstkas. Mijn bloeddorst die gloeide. De fantasie om haar knulletje, haar wereld, haar toekomst, onder een voorbijrijdende bus te smijten. Ze moet het hebben aangevoeld want ze wees haar zoontje abrupt terecht.
'Zwijg maar. Nog niet zolang geleden was jij ook zo'n baby.'
Ja, dacht ik, zo doe je dat. Veel keus heb je niet.
Door haar kind op te offeren, te kleineren, door zo soepel haar knieën voor me te buigen, voorkwam de vrouw erger. Zoveel erger.
En zo gebeurde het, denk ik. Plots golfde Dat door me heen waar je zoveel over hoort. Dat decentraliseren waar die vader van jou zo graag over door boomt.
Ik zeulde niet langer met je rond, ik droeg je. Ik was niet langer mezelf, ik werd iemand die ik nog moest leren kennen. In mijn dragen school het idee dat jij de dageraad was. Alle nieuwe dagen, omwikkeld in luiers, verpakt in gehuil en gelach, gesnotter en gegrom. Mijn dageraad. Een belofte op beterschap die zich steeds opnieuw zou hernieuwen.
Zo lelijk vond ik je niet meer.
PS: Nu je toch aan het lezen bent – blijf gezellig wat hangen. Weet je nog die keer toen Kurt een brief schreef aan Sinterklaas?
PPS: Het niet zo lelijke (say: stralend mooie) fotomodel bij deze column is natuurlijk Karolien (die van Kakaworstje houdt – en heel misschien haar mond had kunnen afvegen voor de foto).
PPPS: Een moedergevoel dat aanvankelijk hapert. Saskia de Coster beschreef het ook prachtig.