Broers Thomas en Daan Heerma van Voss doen veel samen, waaronder ook boeken schrijven. In Ultimatum (Prometheus) wordt oud-psychiater Aron Mulder achtervolgd door de moord op zijn vrouw. Hoewel hij onschuldig bevonden is, keren zijn zoon en zijn patiënten zich van hem af. Als de vriendin van zijn zoon op identieke wijze vermoord wordt, gaat Aron zich in Louisiana met de zaak bemoeien. Thomas en Daan verstaan de kunst om een boek te schrijven dat overrompelt. Wegleggen is geen optie.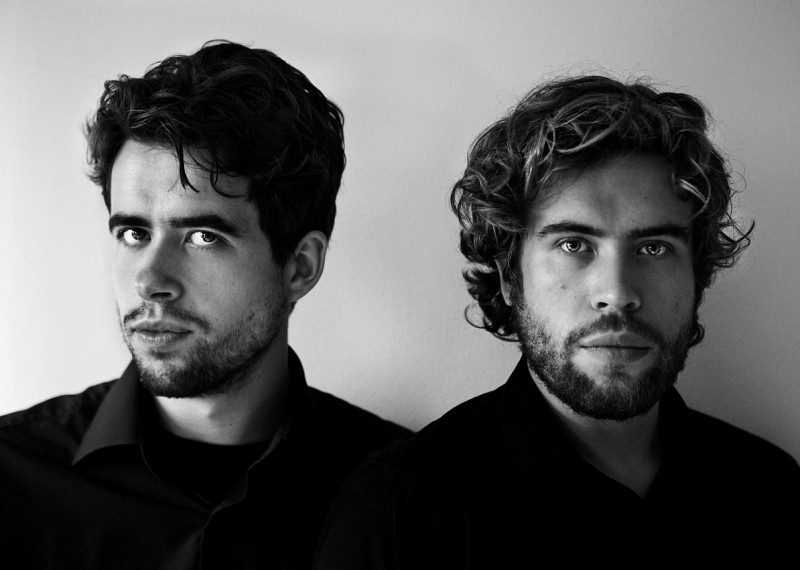 Hoe ontstond het idee om samen een boek te schrijven?
Thomas: "Jaren geleden ontstond het idee dat mijn vader en ik – omdat we beiden thriller-lezers zijn – samen een boek zouden schrijven, maar mijn vader reageerde vervolgens niet op de vele e-mails die ik stuurde. Na verloop van tijd begon Daan zich ermee te bemoeien en bedachten we het plot van Ultimatum."
Daan: "Ons eerste idee betrof de locatie: de swamps van Louisiana. We zijn er samen heen gereisd en besloten: hier moeten we het verhaal laten plaatsvinden."
En hoe gaat dat, twee broers die samen een boek schrijven? Veel heen en weer mailen?
Daan: " Nee, we wilden geen tam gmail-chatboek schrijven maar een boek dat zowel voor literaire lezers als fans van thrillers de moeite waard is."
Thomas: "We spraken af in ons ouderlijk huis, meestal vroeg in de ochtend, en hielden strikte tijden aan. Er stonden twee laptops tegenover elkaar op de keukentafel en halverwege de werkdag herlazen we wat de ander geschreven had. "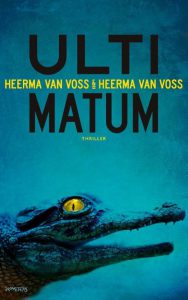 Hebben jullie af en toe ruzie gemaakt?
Daan: "We hebben allebei een andere stijl, en moesten daarom tot een soort derde stijl komen, die het beste in ieders taalgebruik naar boven haalde. We zijn elkaar niet te lijf gegaan, nee."
Thomas: "Ik ben eerder geneigd iets te schrappen of in te korten, en Daan iets te laten staan of uit te breiden."
Geef je broer in twee zinnen een plot voor een volgend boek.
Thomas: "Schrijf een boek over een man die zijn geheugen verliest. Hij wordt wakker en weet niet meer waar hij is."
Daan: "Schrijf alsjeblieft een Batman-boek."
Ultimatum, Thomas en Daan Heerma van Voss, Prometheus