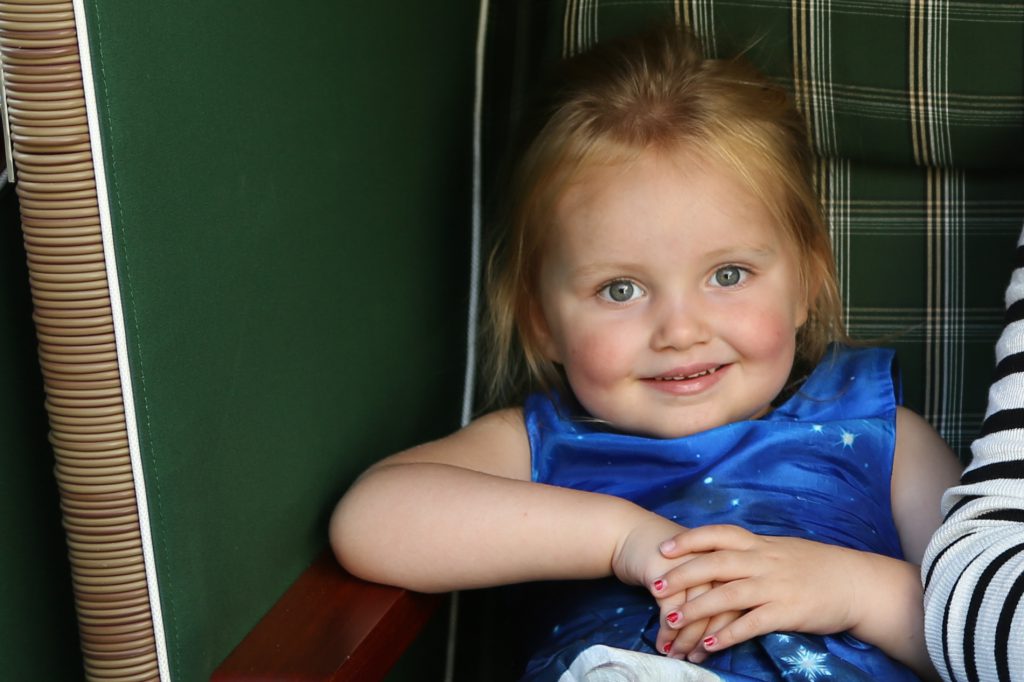 Afgelopen weekend vierden we voor de vierde keer de derde verjaardag van Karolien. Yep, mijn jongste dochter is drie. Dat is die fantastische leeftijd waarop iedereen het nog schattig vindt, wanneer je op de vraag 'Hoe heet jij?' steevast 'Goudlokje!' antwoordt. De leeftijd waarop je nog 'korstbrood' kan zeggen in plaats van 'stokbrood' en toch op je bord zult krijgen wat je wil. Drie zijn, dat is van een vakantie in Italië onthouden dat je met een grote oranje bus hebt gereden en vergeten dat het naar de scheve toren van Pisa was. Het is je tut in de vuilbak gooien omdat je nu 'een groot meisje' bent, maar wel tranen met tuiten huilen als je chocokoek in de zandbak valt en je hem niet meer mag opeten van je mama, hoe vaak je ook roept dat hij 'Wel Nog Lekker!' is. Drie zijn, met andere woorden, is soms schitterend en soms frustrerend.
Als je twee grote zussen van het type 'bijdehand' hebt, moet je je op één of andere manier laten gelden. Karolien kiest daarbij resoluut voor de decibels.
Ik grossier de jongste tijd dus weer in verpletterende veralgemeningen over 'lawaaimakers', zoals daar zijn: 'Een beetje stiller, want je weet toch wat wij hier met lawaaimakers doen? In de hoek zetten!', 'Een beetje stiller, want op zo'n mooi feest willen ze geen lawaaimakers. Die sturen ze naar huis.' 'Een beetje stiller, want jij wil toch dessert? En lawaaimakers krijgen dat niet, hoor.' Meestal treedt minstens één van de grote zussen mij bij in mijn strenge pleidooi. Dus ik begrijp het wel hoor, lief blond meisje van mij, dat je laatst in de bibliotheek het boek 'Niet huilen, Anna' van Kathleen Amant (uitgeverij Clavis)  koos.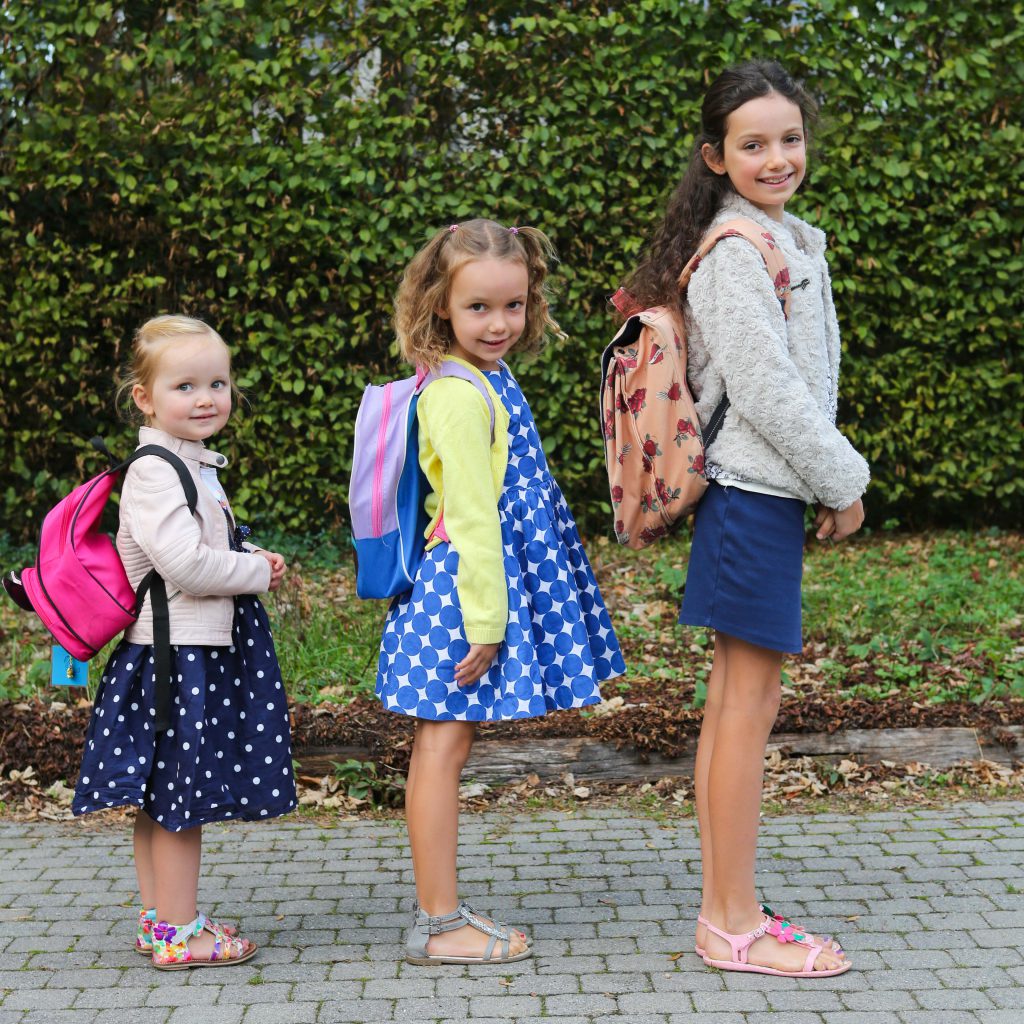 Een tijdlang was het je liefste lievelingsboek ooit. We lazen het wanneer jij rustig was, in je verse pyjama na een badje met geurig schuim. Wanneer jij met je knuffeldekentje in je armen, tegen mij aan in bed kroop om nog een boekje te lezen voor het slapengaan. Dan keken we naar de prenten in 'Niet huilen, Anna' en dan begreep jij het plots zo goed. Wenen als iemand je helpt je schoenen aan te doen? Als je wordt vastgeklikt in de auto? Anna, toch – helemaal niet flink!  Blèren als je in het zitje van een supermarktkar wordt gedropt of als je niet zomaar alles uit de rekken in de kar mag gooien? Jezus Anna – je bent toch geen lawaaimaker?
Lief Karolientje, ik zag je opfleuren tijdens het lezen van 'Niet huilen, Anna'. Eindelijk zat je in het juiste kamp. Je was niet langer de driejarige driftkikker die haar willetje weer eens gedwarsboomd zag – zoals zo vaak overdag.
's Avonds, boven een boekje, werd je eindelijk dat 'grote meisje' dat je diep vanbinnen zo graag wilt zijn. Dat kind dat het allemaal al weet. Dat ver verheven is boven ordinair scène schoppen. Je werd dat lezertje dat naar hoofdpersonage Anna kijkt en wereldwijs met haar oogbollen rolt: "Zoveel gehuil? Dat mag toch niet, Anna."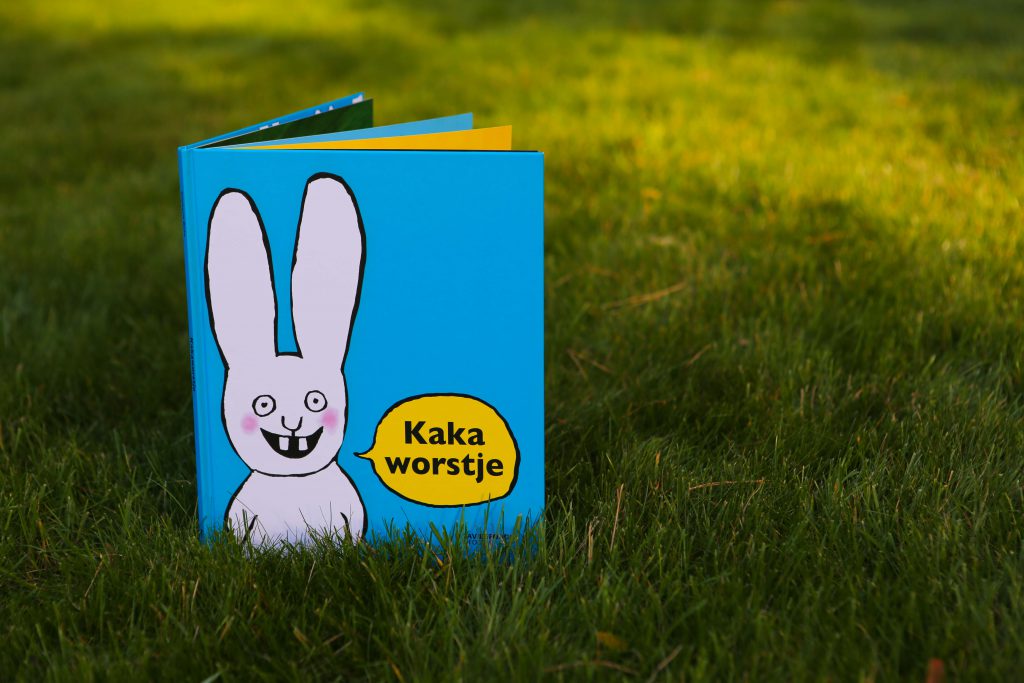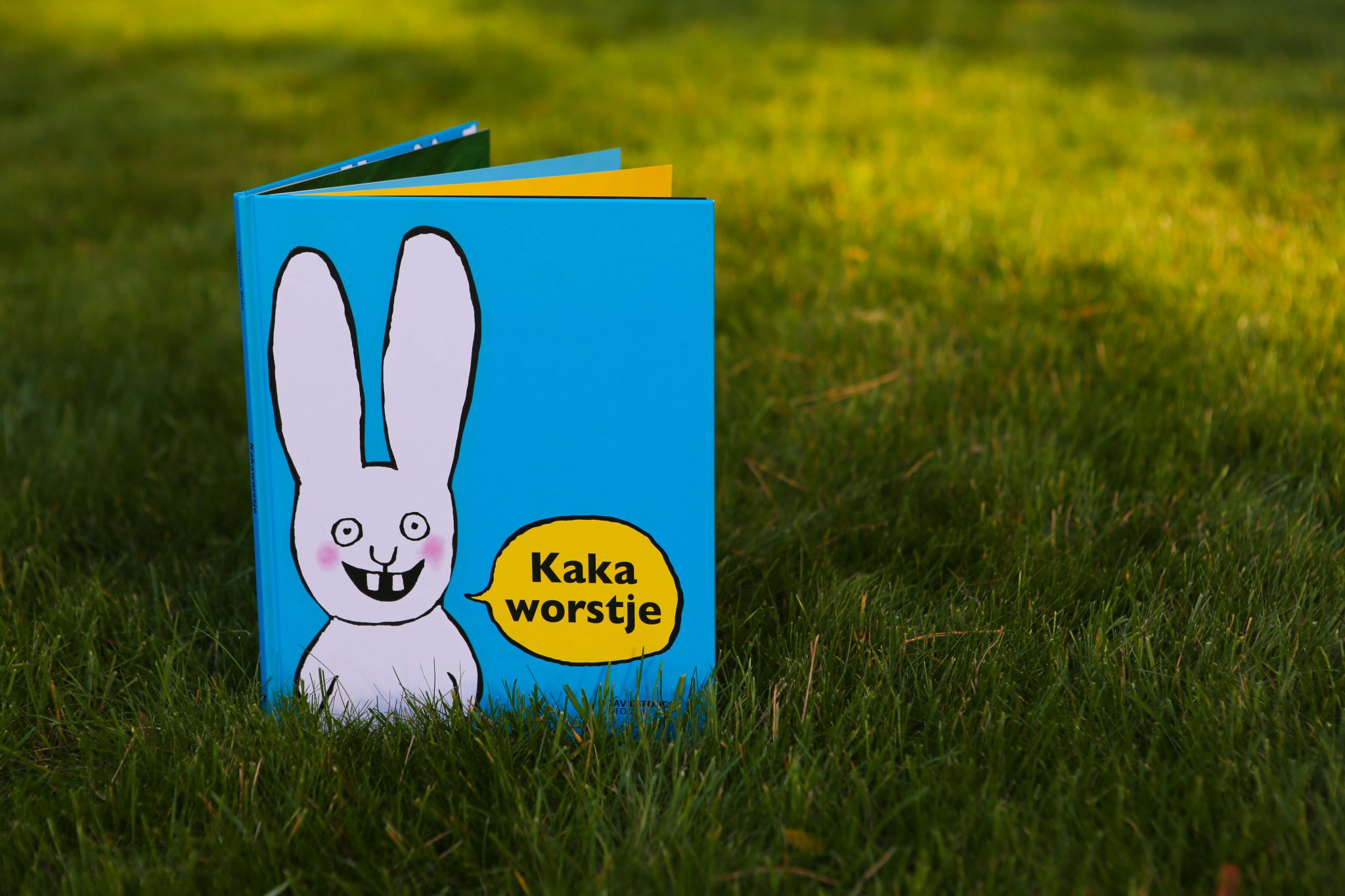 Ik begrijp het dus, Karolien, dat dit nadrukkelijk educatieve, superherkenbare en best belerende boekje een tijdje je favoriet was. Maar al te lang kon ik die situatie niet laten duren.
Je moeder – ja, diezelfde die overdag naar jou zwaait met haar kleuterjuf-vinger en steeds maar over 'lawaaimakers' preekt – die moeder dus houdt van rebelse boekjes.
Zoals het heerlijke 'Kakaworstje' van Stephanie Blake (uitgeverij Davidsfonds). Met zo'n titel was jij wel bereid het eens samen te lezen. En het bleek de voltreffer die ik hoopte dat het zou zijn. Iedereen denkt dat lief klein konijntje maar één woord kan zeggen. Op elke vraag, tegen elke persoon, antwoordt hij 'Kakaworstje!' Tot hij in het bos de boze wolf tegenkomt. De spannende gebeurtenissen die volgen, leren lief klein konijntje de voordelen van praten. Maar denk nu niet, dat hij z'n vieze manieren verleert…
Gelukkige verjaardag, Karolien. Je bent geen baby meer, maar nog altijd een bloem!
PS: Ik zag dat hele rollencircus al eens bij Astrid, die als een Roemeense weeshuisdirectrice voor haar babydekentjes zorgde.
PPS: Het zal niemand verbazen dat ik 'Kakaworstje' ooit kocht voor die andere rebel in ons huis, Johanna