Op 6 december nog sentimenteel worden over 1 september… Kan dat? Natuurlijk wel. Of toch in een blogpost over Sinterklaasboeken, meisjes die groot worden en eerste lezertjes.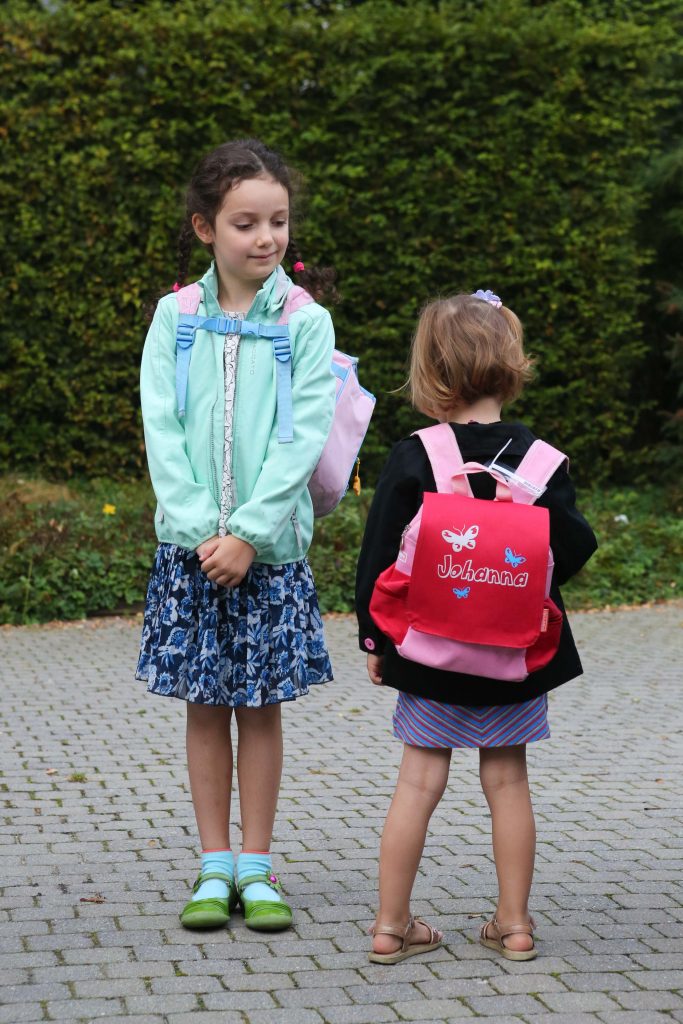 Ik heb de foto's niet meteen online gezwierd. Maar ik heb ze wel gemaakt, aan het begin van dit schooljaar. Op 1 september 2016 ging Astrid naar het eerste leerjaar, Johanna naar de eerste kleuterklas en Karolientje bleef as usual lekker thuis. Die mocht dus niet mee op de foto. Op dat vlak ben ik streng. Geen boekentas of klasje, geen 'back to school'-foto. Redelijkheid muss sein.
Voor Astrid (en haar moeder) was deze eerste september een hele speciale. Zij ruilde de kleuterschool voor de lagere school en dat hebben we geweten.
Opeens zit haar taal vol tussenwerpsels als 'Oh, man'.
Opeens draagt ze niet meer enkel prinsessenjurken, maar wil ze ook al eens een skinny jeans aan. En verder leest ze in toenemende mate zelf, zodat ik vrees dat onze voorleesmomenten geteld zijn.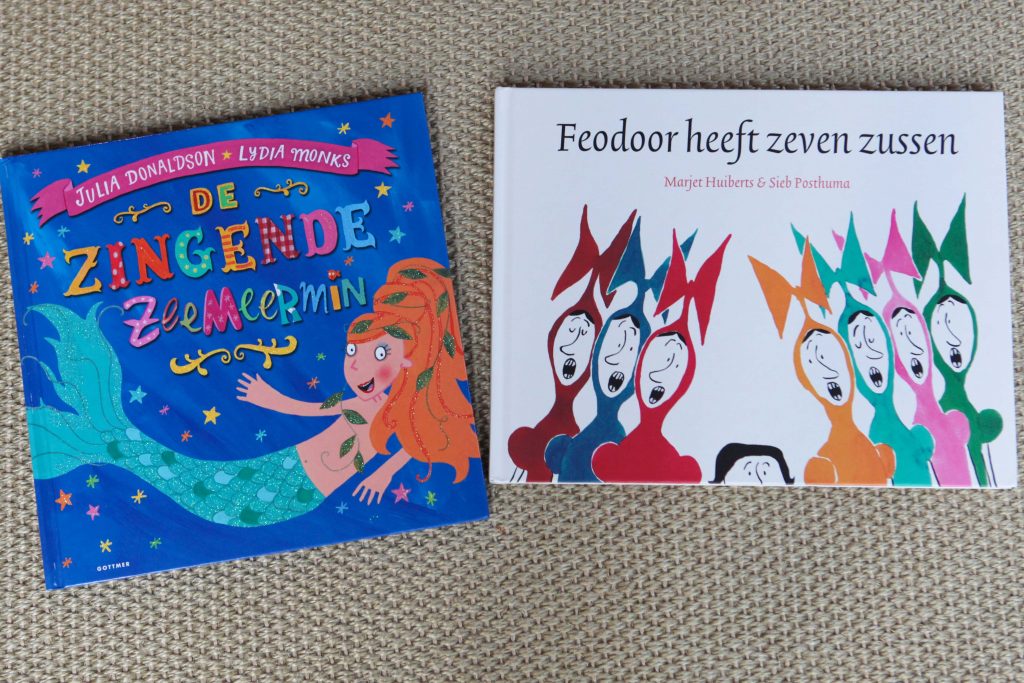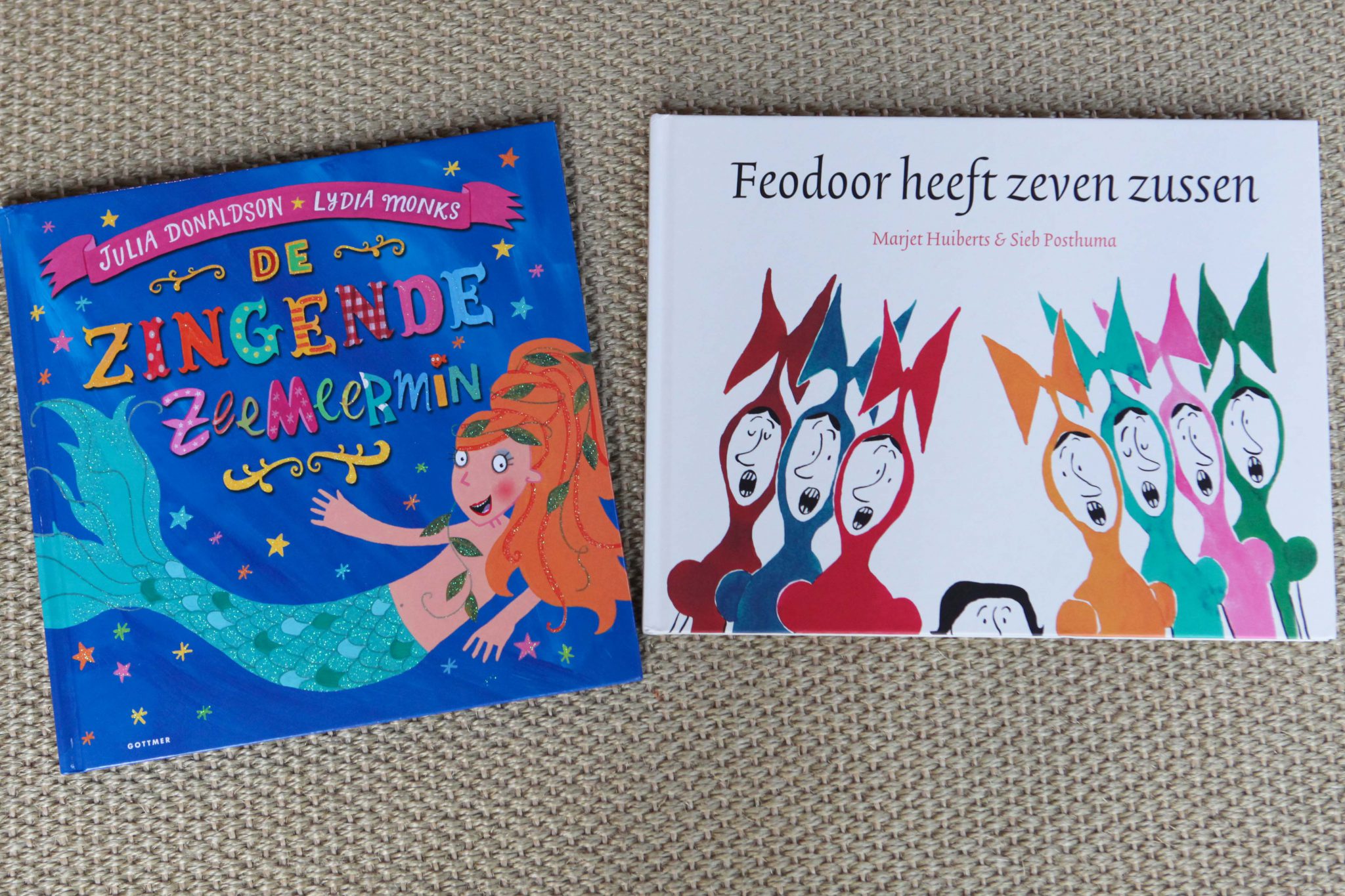 Nu haar taalgevoeligheid op scherp staat, geniet Astrid in elk geval dubbeldik van boeken op rijm. Deze drie titels vindt ze geweldig:
Feodoor heeft zeven zussen, Marjet Huiberts & Sieb Posthuma (Gottmer)
Je zult maar de enige jongen zijn in een gezin met zeven dochters. 'Feodoor heeft zeven zussen, zeven grote drukke zussen. Daar zit Feodoor dan tussen. Nou, ik geef het je te doen.' Marjet Huiberts beschrijft heel aanschouwelijk hoe Feodoor wordt betutteld bij het aankleden, kamperen, op z'n verjaardag of wanneer hij ziek is.
Astrid houdt van de komische overdrijving in het boek en van de Hollandse zinswendingen ('Nou, mooi niet! Hij is het zat!')
De zingende zeemeermin, Julia Donaldson & Lydia Monks (Gottmer)
De zingende zeemeermin uit de baai van Zilverzand sluit zich aan bij Circus Sem. Had ze dat maar niet gedaan! 'Ze zat in een bak met water, en wie zwom er in het geld? Juist: Sem, de circusdirecteur. Elke avond werd het geteld.' Astrid houdt alleen van drama en boosaardigheid als er een happy end volgt, en dat is in dit boek het geval. De zeemeermin bevrijdt zich op eigen kracht, met een beetje hulp van Anna, de acrobate.
Ook qua girl power zit dit boek – met glitterkaft – helemaal goed.
De draden van Marbellus, Marc de Bel & Karolien Raeymaekers (Van Halewyck)
Marc de Bel schreef een poëtische tekst over een jongen die opgroeit tot schrijver, terwijl er draden uit z'n hoofd beginnen te groeien. Een prachtig vertrekpunt, maar mogen we hier vooral even raven over het uitzonderlijke tekenwerk van Karolien Raeymaekers? De illustratrice uit Gent beschrijft De draden van Marbellus op haar eigen blog als 'het Pinokkio-verhaal, maar dan achterwaarts vertelt.' Niet slecht samengevat. En het boek inspireert Astrid alvast tot natekenen. Vind ik altijd heerlijk als dat gebeurt…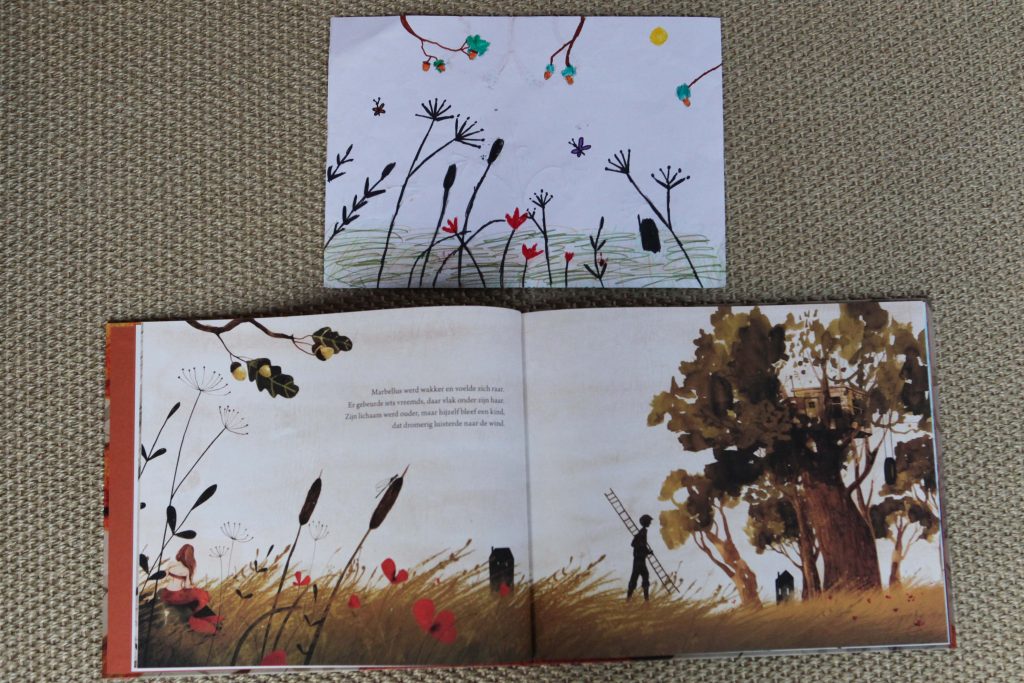 Dat Astrid binnenkort doorschuift naar het 'Ik Lees Zelf'-departement heeft ook z'n voordelen. Wie weet pent ze hier haar eerste gastblog neer in 2017? Duim met mij mee…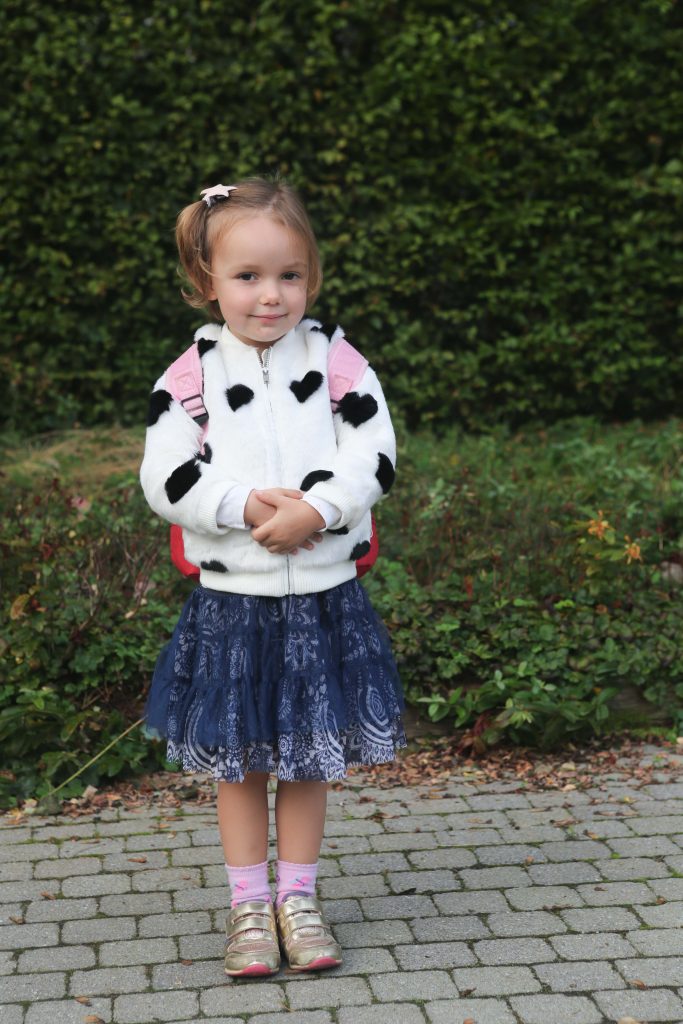 En er komt zo meer tijd om met Johanna te lezen. Als peuter was ze ongeduldiger dan haar grote zus. Johanna wou bladeren met die bladzijden. Verder en terug en weer verder. Wie maalde er om het verhaal? Intussen is ze drieënhalf en behoorlijk gesteld op haar verhaaltje voor het slapengaan. Dikkie Dik doet het goed. Net als Richard Scarry. (Klinkt bekend?) Maar Johanna's absolute, onbetwiste lievelingsboek? Da's tegenwoordig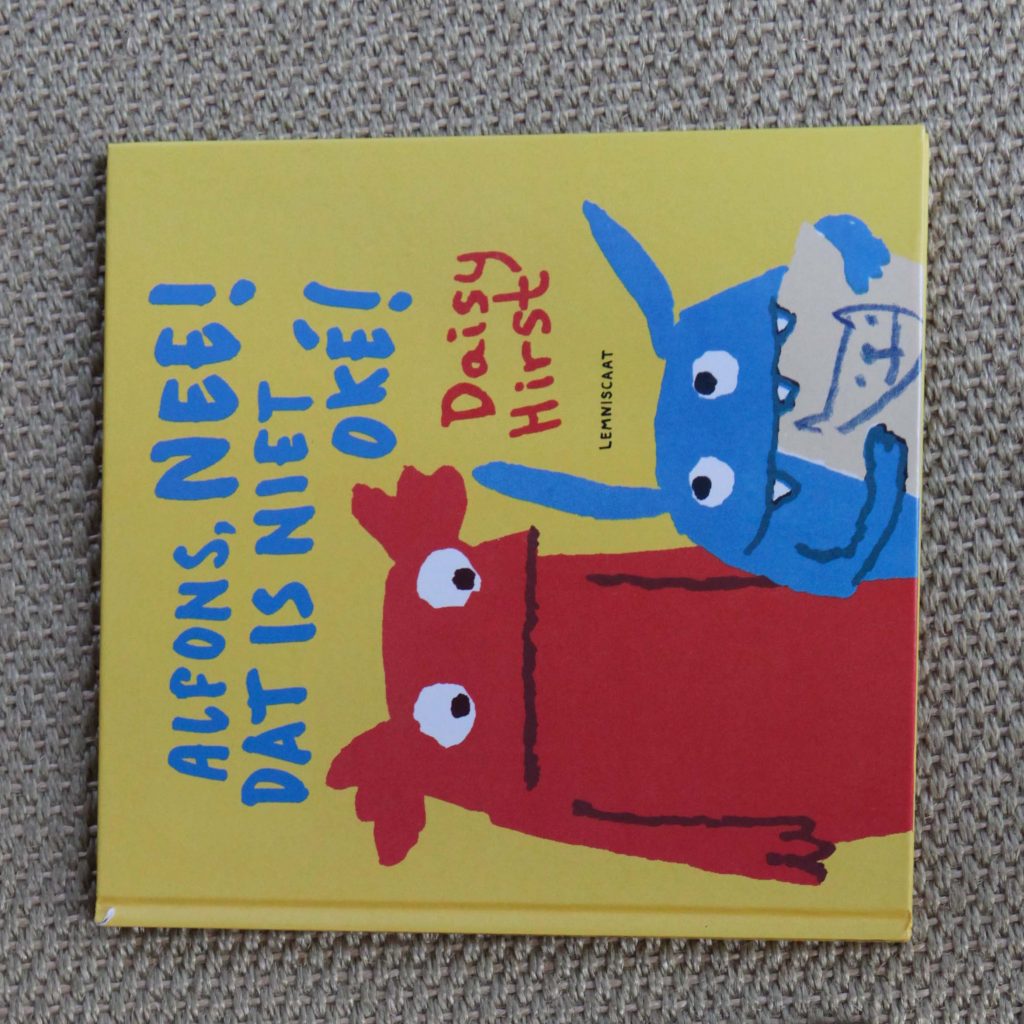 Alfons, nee! Dat is niet oké!, Daisy Hirst (Lemniscaat)
Op een dag krijgt Natalie een kleine broer. Soms kan ze leuk met hem spelen of knutselen. Maar vaak is Alfons ook stout.
Even psychologiseren: ik denk dat Johanna zich in de rol van 'rebels, 2e kind' herkent en daarom zo gek is op dit boek…
Zo eet Alfons op een dag Natalies lievelingsboek op. En… Alfons, nee! Dat is niet oké! Zou het nog goed komen tussen die siblings? Gelukkig wel…