Hoe kies je een zelfhulpboek?
Ben je zoek naar opvoedingstips, verlang je naar een rustiger leven of wil je vijf kilo kwijt, raadpleeg dan eens een zelfhulpboek. Maar hoe kies je tussen Elizabeth Gilbert en David Allen? Wat leeft er in zelfhulpland en hoe onderscheid je rommel van kwaliteit? Zijn zelfhulpboeken trouwens niet iets om je over te schamen? En hoe kan een boek je leven echt veranderen?
Ik raadpleegde Ernst-Jan Pfauth, oprichter van De Correspondent en een echte self-made man die zichzelf constant wil verbeteren. Hij verslindt zelfhulpboeken en bespreekt ze in een razend interessante artikelenreeks voor De Correspondent. Ernst-Jan is gefascineerd door de maakbaarheid van de mens en het idee dat we door lectuur een betere versie van onszelf kunnen worden.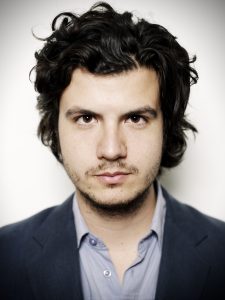 Hoewel Ernst-Jan 26 zelfhulpboeken per jaar leest, geeft hij toe dat er een aura van gêne hangt rond het genre. "We geven niet graag toe dat we zelfhulpboeken lezen want dan impliceer je dat je een probleem hebt." Met zijn reeks in De Correspondent wil Ernst-Jan dat taboe wegnemen.
Ernst-Jan begon zelfhulpboeken te lezen toen hij begon te werken. Hij realiseerde zich dat hij in zijn werkomgeving vaardigheden miste die hij niet op de schoolbanken had geleerd. "Ik vond het aartsmoeilijk om te spreken in het openbaar. Als ik een toast moest uitbrengen op een familiefeest sloeg de witte wijn uit mijn glas. Ik heb dan Doeltreffend spreken  van Dale Carnegie gelezen." Ernst-Jan bracht de tips uit het boek in de praktijk en geeft nu regelmatig en met veel plezier lezingen. Deze ervaring was een echte revelatie. "Ik besefte dat ik veel kennis kon halen uit boeken."
Iedereen lijkt wel aan het zelfhulpboek. Volgens Ernst-Jan heeft de populariteit van zelfhulpliteratuur te maken met de aantrekkelijke belofte voor een beter en mooier leven.
"Vroeger gingen we naar de kerk en gaf die ons spirituele leven richting. Zelfhulpboeken zijn de religie van de eenentwintigste eeuw. Daarnaast is onze maatschappij individualistischer geworden. We willen onszelf voortdurend verbeteren en we zien onszelf als een bedrijf dat competitief moet blijven."
Om aan de behoefte naar een efficiënter leven tegemoet te komen, zijn er massa's zelfhulpboeken over lifehacks en shortcuts. Door heel veel zelfhulpboeken te lezen is Ernst-Jan sceptischer geworden over shortcuts. "Ik heb ervaren dat deze nuttig zijn voor praktische zaken maar niet als het gaat over het leven zelf."
In het zelfhulpgenre ziet Ernst-Jan na jaren van shortcut boeken een tegenbeweging opduiken. Het Deense gehypte anti-zelfhulpboek Standvastig  van Svend Brinkmann past in dit rijtje. Dit anti-shortcuts boek leert je aanvaarden dat sommige dingen niet lukken en dat je jezelf moet accepteren zoals je bent. Kijk niet naar binnen, zegt Brinkmann, want daar is niets. Kijk integendeel naar wat je voor andere mensen kan betekenen. "We zijn zo weinig bezig met het collectieve," zegt Ernst-Jan. "Brinkmann geeft een prikkelend tegengeluid dat de hele zelfhulpboekenbranche goed gaat doen."
Ernst-Jan vindt dezelfde voldoening in fictie. "Fictie biedt geen kant-en-klare oplossingen. Het helpt je om de wereld te begrijpen of om te begrijpen dat de wereld niet te begrijpen valt. Romans laten zien dat je het leven niet altijd in de hand hebt.
Met een roman kom je misschien je liefdesverdriet niet te boven maar een boek kan je wel tonen dat het leven complex is."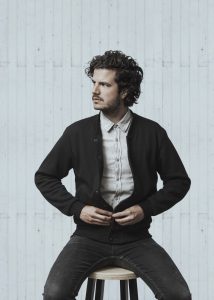 Maar hoe kies je precies een zelfhulpboek? Uiteraard denk je eerst na over het doel. Wat wil je beter kunnen? Zelf is Ernst-Jan momenteel bezig met acceptatie. Op zijn leeslijst staan de stoïcijnse adviezen van Seneca. Verder tuimelt hij van het ene boek in het andere dankzij tips uit boeken. "Ik lees enorm associatief. Boeken zijn een soort van internet met links van het ene naar het andere." Ook vindt Ernst-Jan het belangrijk dat de schrijfstijl niet anekdotisch is. "Als de auteur met een glimmend gebit op de cover staat, zit het fout. Voor levensverhalen à la 'ik zat in de shit en ik heb mijn leven omgegooid', ben ik heel erg op mijn hoede." Daarnaast moet een goed zelfhulpboek onderbouwd zijn en onderzoeken citeren.
"Het stelt me ook gerust als de auteur de oplossing niet al te simpel voorstelt," voegt Ernst-Jan toe. "Ik wil liever twijfel horen."
Hoe zorg je ervoor dat een zelfhulpboek zijn effect niet mist en hoe pas je het toe op je leven? "Ik probeer altijd om echt aan de slag te gaan met de boeken die ik lees," zegt Ernst-Jan. "Ik stel mezelf doelen, noteer actiepunten en beschouw het lezen van een zelfhulpboek als een studie. Mensen die veel zelfhulpboeken lezen zonder er iets mee te doen, worden niet automatisch betere mensen. Ze zijn wellicht verslaafd aan de positieve toon van dit soort lectuur." Maar ook Ernst-Jan gaat niet permanent actionables evalueren.
"Ik stel me altijd de vraag: als ik mijn doel bereik, wat ga ik er dan van merken op een normale woensdagmiddag. Gewoon leren om gelukkig te zijn op een doordeweekse woensdagmiddag is het allerbelangrijkste."
Deze post is een verkorte versie van een artikel dat ik schreef voor Psychologies. 
PS. Eerder interviewde ik een andere 'zelfverbeteringsjournaliste' van De Correspondent, Bregje Hofstede.