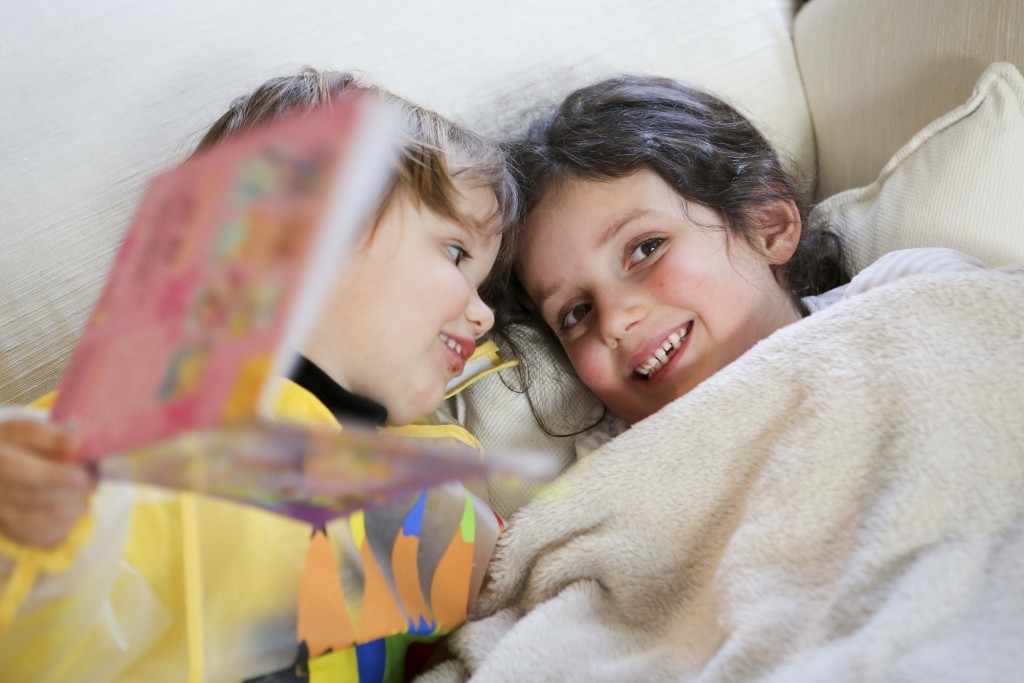 Een tijdje geleden was Astrid ziek. Veertig graden koorts, glazige ogen en geen zin om met de Barbies te spelen. Hier was duidelijk iets ernstigs aan de hand. Met de grote zus zo duidelijk buiten strijd, rook kleine zus Johanna haar kans. Ze trok haar verpleegstersschortje aan (oké, een verfschort…), ze nam een boek ter hand (oké, een kleurboek…) en ze begon voor te lezen (oké, te verzinnen…). In 'the play for today' scoorde Johanna – voor de verandering – de verantwoordelijke, zorgende rol.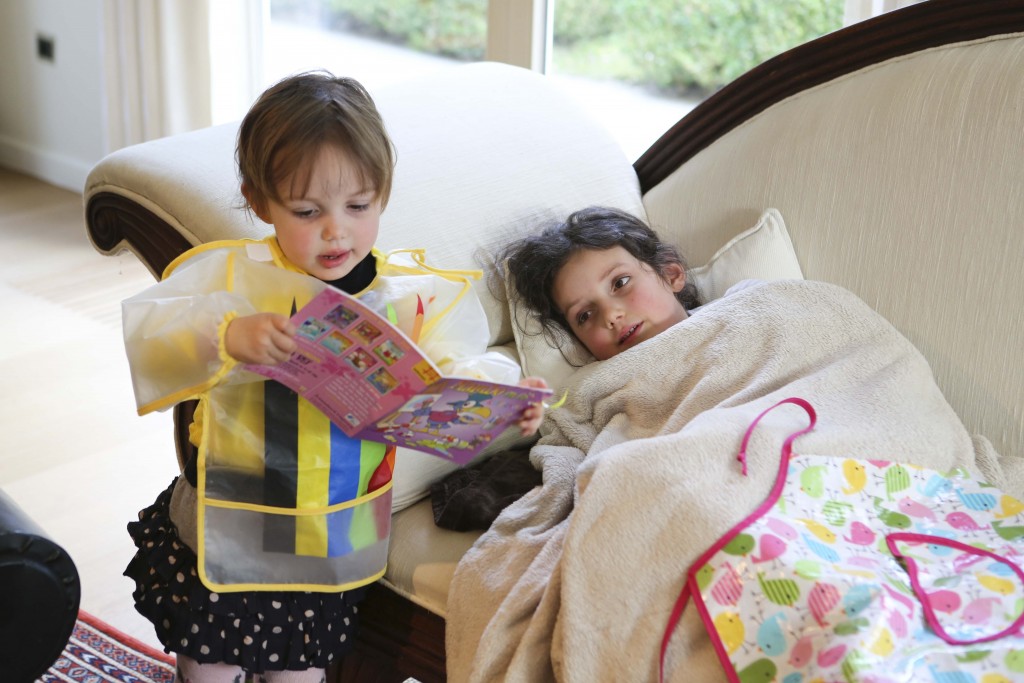 Maar om Herman de Coninck te parafraseren (die voelden jullie komen, toch?):
Zoals je tegen een ziek zusje zegt:
de papegaai is rood, de papegaai is geel, en het helpt niet;
zoals je een hand op haar hete voorhoofdje
legt, zo dun als sneeuw, en het helpt niet:
zo helpt een verpleegster van tweeënhalf.
Tijd dus voor de mama om in te grijpen. Ik had nog twee mooie kinderboeken liggen van uitgeverij De Eenhoorn. Even kijken of daarmee beterschap viel te forceren bij mijn oudste.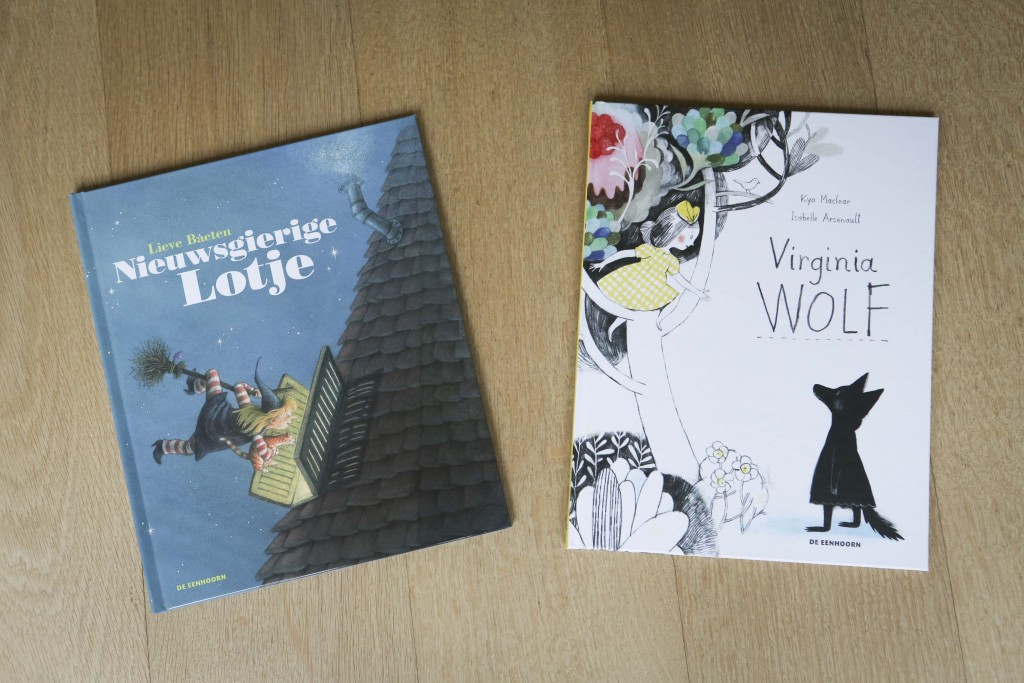 Nieuwsgierige Lotje van Lieve Baeten is niet zonder reden een moderne klassieker. Het prentenboek uit 1992 over een nieuwsgierig heksje blijft heel fijn om voor te lezen. Lotje vliegt op een nacht een groot huis binnen en bezoekt op elke verdieping een andere heks. Wie zal haar helpen om haar bezem te maken? Zieke Astrid vond het leuk om de overvolle prenten te bekijken en bv. telkens te zoeken waar de poezen zich hadden verstopt. Lieve Baeten neemt in haar werk zowel de tekst als de illustraties voor haar rekening. Hoe de Vlaamse schrijfster zo veelzijdig werd, lees je hier.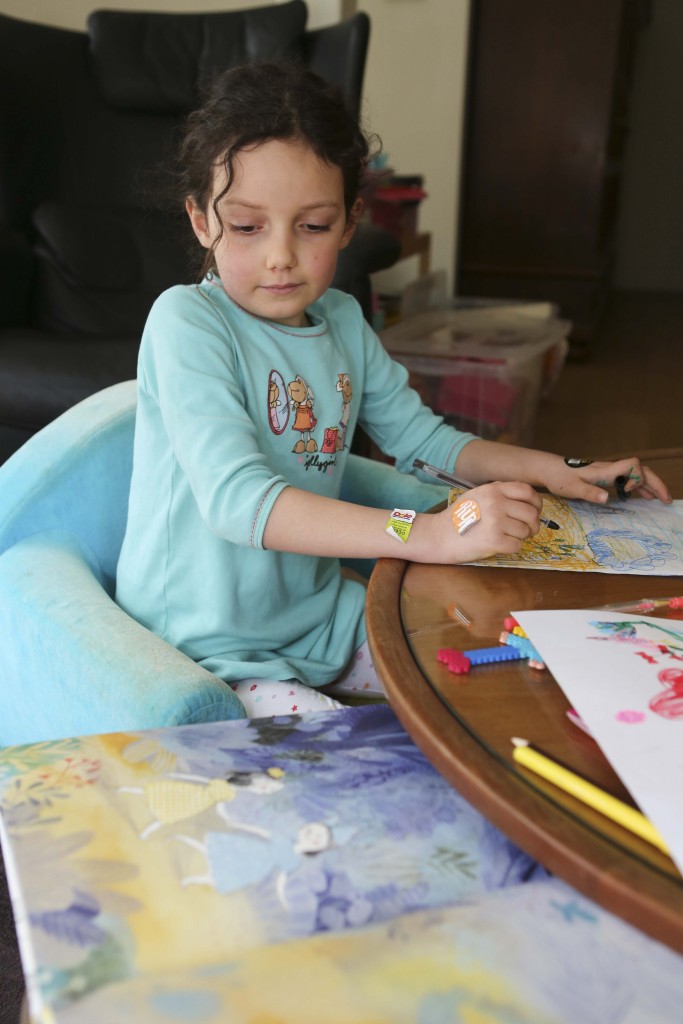 Het tweede boek, Virginia Wolf  van Kyo Maclear en Isabelle Arsenault, had zo mogelijk nog meer succes. Het verhaal is losjes geïnspireerd op het leven van Virginia Woolf en Vanessa Bell (meer een leuke knipoog voor de volwassen voorlezer dan iets anders…). Op een dag wordt Virginia wakker in een wolfse bui. Ze is bepaald treurig en bazig. Ze droomt van de onbereikbare plek Bloesembes. (Dat zal Bloomsbury zijn…). Haar zus Vanessa probeert Virginia op te beuren door Bloesembes te tekenen als een tuin vol snoepjesbloesems, waar er cupcakes groeien aan de bomen. En kijk: samen overwinnen de zusjes Virginia's 'wolfse bui'.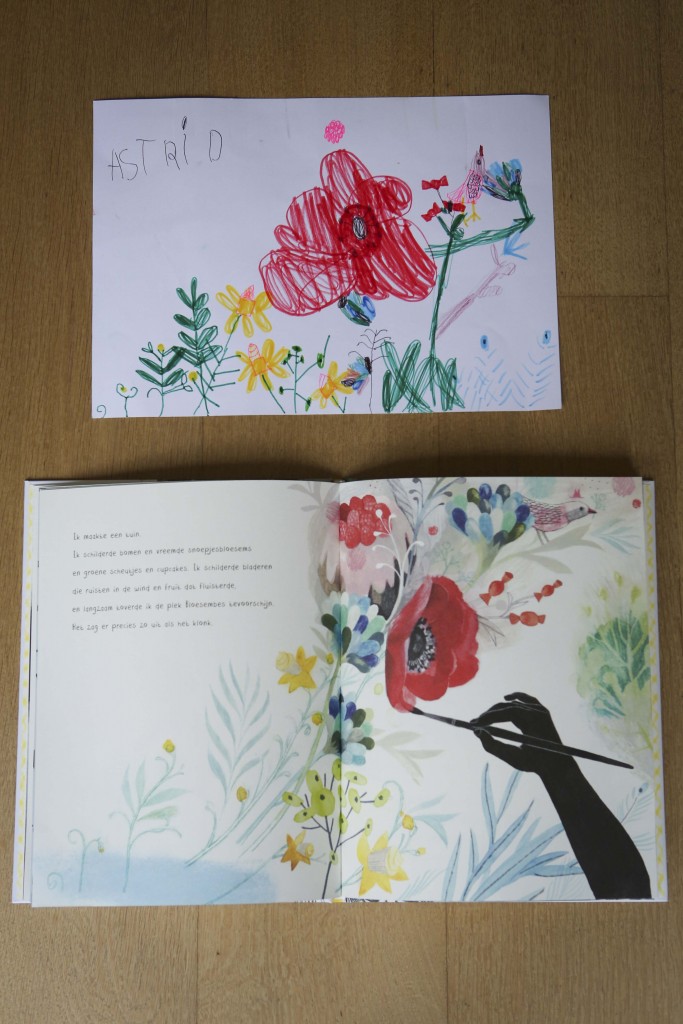 Ook de koorts van Astrid moest wijken voor zoveel fantasierijke prikkeling. Ik had Virginia Wolf  amper voorgelezen, of daar sprong mijn dochter al uit de zetel, om aan de salontafel de illustraties van Isabelle Arsenault na te tekenen. Je zou Herman de Coninck bijna gaan geloven. Zieke dochtertjes zijn echt gebaat bij poëzie (oké, poëtische jeugdboeken…).
PS: Louise (8) is recensent voor een dag
PPS: Een kinderboek vol liefde voor ons land