Op dinsdag gaat This Is How We Read af en toe op uitwisseling. Je leest ons vandaag op Klakkeboem, de film- en theaterblog van Kurt Velghe.  In ruil vroegen wij Kurt tips voor enkele steengoeie films, gebaseerd op boeken… een genre waar wij ook wel eens over durven bloggen. Klaar voor enkele aanstekelijke filmrecensies?
Het boek… of de film?
De eeuwige discussie
Ik wil hier de discussie (boek of film) niet opnieuw openen, omdat ik wellicht toch aan het kortste eind zal trekken. Ik wil jullie gewoon een aantal voorbeelden geven van steengoeie films, gebaseerd op een boek.
The Revenant
De film The Revenant (2016) is gebaseerd op het boek Wraak (The Revenant: a Novel of Revenge) (2002) van Michael Punke. Het is gebaseerd op het verhaal van de 36-jarige avonturier Hugh Glass. In 1836 sloot hij zich aan bij een groep pelsjagers. Als hij gescheiden wordt van de groep, wordt hij aangevallen door een Grizzly beer en nadien voor dood achtergelaten. Wat volgt, is een overlevingstocht zonder weerga.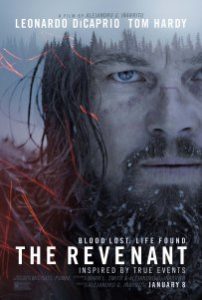 Leonardo DiCaprio en Tom Hardy schitteren in dit overlevingsdrama. Eén man neemt het op tegen de vernietigende kracht van de natuur. Dit is één van de meest overweldigende filmervaringen die ik ooit had. Wat een film! Iñárritu (Babel en Birdman) levert met deze film wellicht één van de beste films af van de laatste 10 jaar. Hij eist het uiterste van zijn acteurs en wordt bovendien bijgestaan door één van 's werelds grootste DOP's, Emmanuel Lubezki. Deze laatste lijkt een patent te hebben op one-take-shots (Children of Men, Gravity, enz.). Ook in deze film zit er een shot van zeker tien minuten. Over ieder beeld lijkt nagedacht en dat levert dan ook hoogstaande cinema op. Een aanrader voor wie van dit soort films houdt, en voor wie niet gelooft dat boekverfilmingen ook meesterwerken kunnen zijn.
Lees hier de volledige recensie van Kurt van Klakkeboem en natuurlijk ook de recensie van 'onze' Kurt!
The Grey
In hetzelfde genre en bijna even indrukwekkend is deze The Grey, met een charismatische Liam Neeson in de hoofdrol. Deze film is gebaseerd op het boek Ghost Walker van Ian MacKenzie Jeffers en vertelt het verhaal van een groep overlevenden van een vliegtuigcrash die geconfronteerd worden met een hongerige troep wolven.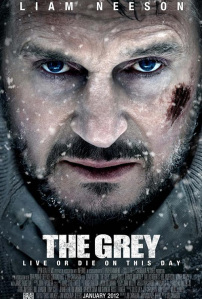 Neeson is perfect gecast als antiheld van dienst. Tegen wil en dank leidt hij de groep door de onherbergzame wildernis van Alaska. Regisseur Carnahan kiest ervoor om de acteurs dicht op de huid te zitten met zijn camera. Hierdoor krijg je een claustrofobisch gevoel ondanks de uitgestrektheid van het decor. Het maakt ook dat je telkens even verrast bent als de personages als de wolven weer eens opduiken. Bovendien kiest de regisseur ervoor om, in navolging van meesterwerken als Jaws en Alien, de wolven maar heel sporadisch in beeld te brengen. En als je ze al eens ziet, dan is het meestal in een long shot, wat de geloofwaardigheid ten goede komt. Eén van de beste monster- en avonturenfilms ooit gemaakt.
De volledige recensie…
The Godfather
In 1969 schreef Mario Puzo de spraakmakende roman De peetvader (The Godfather). Het boek werd verfilmd door Francis Ford Coppola in 1972, 1974 en 1990 als een trilogie en wordt nu nog steeds aanzien als één van de beste filmtrilogieën ooit. Algemeen wordt gezegd dat het derde deel het minste is van de drie, maar over deel I en II bestaat geen consensus over welk deel nu het beste is. De meeste gaan voor II, maar in deel I wordt de lat zodanig hoog gelegd waardoor het moeilijk wordt om die standaard te evenaren.
In The Godfather volgen we het verhaal van Don Vito Corleone en zijn familie. Corleone komt als jonge snaak naar Amerika en wordt daar peetvader van een mafia-bende. Zijn zoon Michael is aanvankelijk niet te vinden voor de misdadige praktijken van zijn vader, maar neemt de zaak toch over als zijn vader komt te sterven. De films zitten vol met klasse-acteurs en laten zien hoe groots epossen kunnen zijn. Vito Corleone wordt gespeeld door Marlon Brando en Robert De Niro op hun best. Zoon Michael is gesneden koek voor een piepjonge Al Pacino. Echter ook Robert Duvall en James Caan leveren memorabele vertolkingen af. De production design is fantastisch en de donkere belichting past perfect bij de sfeer van de film. Het is dan ook niet voor niets dat deze film aanzien wordt als één van de beste films aller tijden.
De volledige recensie…
The Road en De naam van de roos
Eenmaal op dreef ben ik nog moeilijk te stoppen. Daarom nog deze speciale vermelding voor twee magistrale boekverfilmingen:
The Road werd geschreven door Cormac McCarthy (No country for old men) en verfilmd door John Hillcoat met Viggo Mortensen in een glansrol. Het vertelt het deprimerende verhaal van een vader en een zoon die op zoek gaan naar een menswaardig bestaan in een post-apocalyptische wereld.
In De naam van de roos van Umberto Eco, verfilmd door Jean-Jacques Annaud met een iconische Sean Connery en een piepjonge Christian Slater in de hoofdrollen, maken we kennis met William van Baskerville en zijn novice Adson van Melk. Tegen de achtergrond van de inquisitie gaat het tweetal op zoek naar een brutale moordenaar van monniken in een Benedictijner abdij.
Voilà, vijf films die het bekijken meer dan waard zijn en bovendien gebaseerd op boeken.
Van twee van de vijf weet ik dat ze minstens zo goed (of misschien zelfs beter) zijn dan het boek. Van de drie andere ben ik niet zeker, maar afgaande op de kwaliteit van de films, zullen het toch bijzonder straffe boeken moeten zijn om de film te overtreffen.