Volgens Het Lief heb ik kapsones. Desondanks kan hij daar blijkbaar mee leven, want onlangs werd ik ge-boekenmeisjes-napt voor een verrassingsweekendje langs de Loire. Inderdaad, dat riekt naar lekker eten, leuke leesplekken, romantische klassiekers en veel wijn.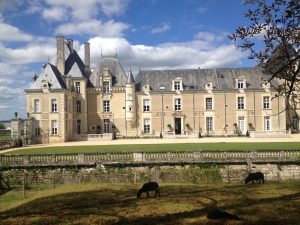 Het begon met het logeeradresje. Het Lief scoorde met een boeking in het Château de Jalesnes, een project van Brits echtpaar Michael en Jonathan. Zij kochten het in 2013, samen met enkele mede-investeerders, en vlogen in de renovatie van hun leven.
Nu delen ze Jalesnes, samen met labrador Loulou, met hun vele gasten. Het salon, met diepe leren zetels en een prachtige bibliotheek, staat ter beschikking, net als de tuin en de ligzetels rond het zwembad. Van een upgrade van onze Slow Reading gesproken.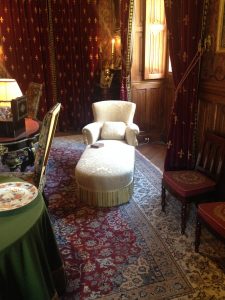 Het kasteel van Azay-le-rideau is net uit de steigers na een grondige renovatie. De binnenkant van het kasteel loont de moeite, en we laten ons oog al snel vallen op de perfecte leeszetel. Het is vooral de wandeling rondom de slotgracht die het kasteel op onze top 3 lijst katapulteert. Het park, vol schaduwrijke plekjes, lonkt, maar we hebben nog een hongerige man bij, dus het restaurant roept.
Camille Claudel trok zich met haar Rodin terug in Le Chateau de L'Islette, en we snappen waarom. Een romantisch kasteel, met een heerlijke rozentuin eromheen. Bootjes dobberen op de slotgracht die zich door het domein slingert. Er is een kleine boerderij met fluffy konijnen (ik heb het gevraagd, maar hij zei nee), overal ligzeteltjes en een kleedkamer voor aspirerende ridders en prinsessen.
Het huisje naast het kasteel doet dienst als tearoom, inclusief de kleine eilandjes eromheen, waar we ons lees-kamp opzetten. In de tearoom kan je mandjes ontlenen om te gaan picknicken. Ik heb net Anne of the Green Gables bij, hoe toepasselijk.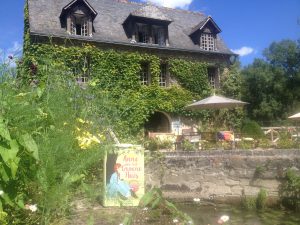 Je zou denken dat we hier zouden moeten vechten met mede-leesfanaten, maar nee, het is heerlijk rustig in het Chateau de L'Islette, toch één van de minder bekende kastelen van de Loire. Daarom dit warme pleidooi: plan een namiddagje nietsdoen rondom het kasteel.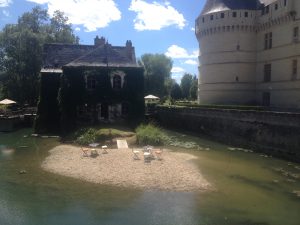 De volgende ochtend trekken we richting le Chateau d'Ussé. Het literair alarm ging meteen af toen we lazen dat Charles Perrault in dit kasteel z'n inspiratie vond om Doornroosje te schrijven. Bij een bezoek aan het kasteel klim je de lange draaitap naar Doornroosjes slaapkamer op. Het verhaal wordt in de doolhof van gangen verteld met kleine diorama's. Move over Disneyland, wij zagen het echte kasteel van Doornroosje.
In Chinon, waar we stopten om te lunchen (want, inderdaad, weer die hongerige vent), passeerden we nog even bij Rabelais. De stad is fier op z'n bekende schrijver, en Pantagruel siert elke affiche voor theaterstukken, het zomerprogramma en talloze restaurants en hotels.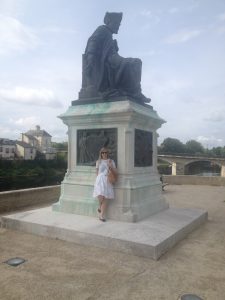 En ja, toen Het Lief hier daarnet met z'n koffers voor de deur stond hebben we hem binnengelaten, de kat en ik. De vrachtwagen met boeken komt nog na, heb ik begrepen. Ik heb vanaf nu officieel een steeds (lees)hongerige vent in huis.