Literaire start-up (1): Bookhunter, een boekenabonnement
Wie had ooit gedacht dat bloemen ooit op wekelijkse basis aan huis zouden worden geleverd? Niemand toch! Desondanks werden de boeketten van Bloomon een hit. Ellen Storms besloot om het concept over te dragen op boeken, zocht naar inspiratie in Groot-Brittannië en de Verenigde Staten en richtte Bookhunter op: een gepersonaliseerd boekenabonnement. Bookhunter geeft je iedere maand de keuze uit drie boeken (waaronder één blind date) die Ellen op jouw maat selecteerde. Even later ontvang je het boek in de bus.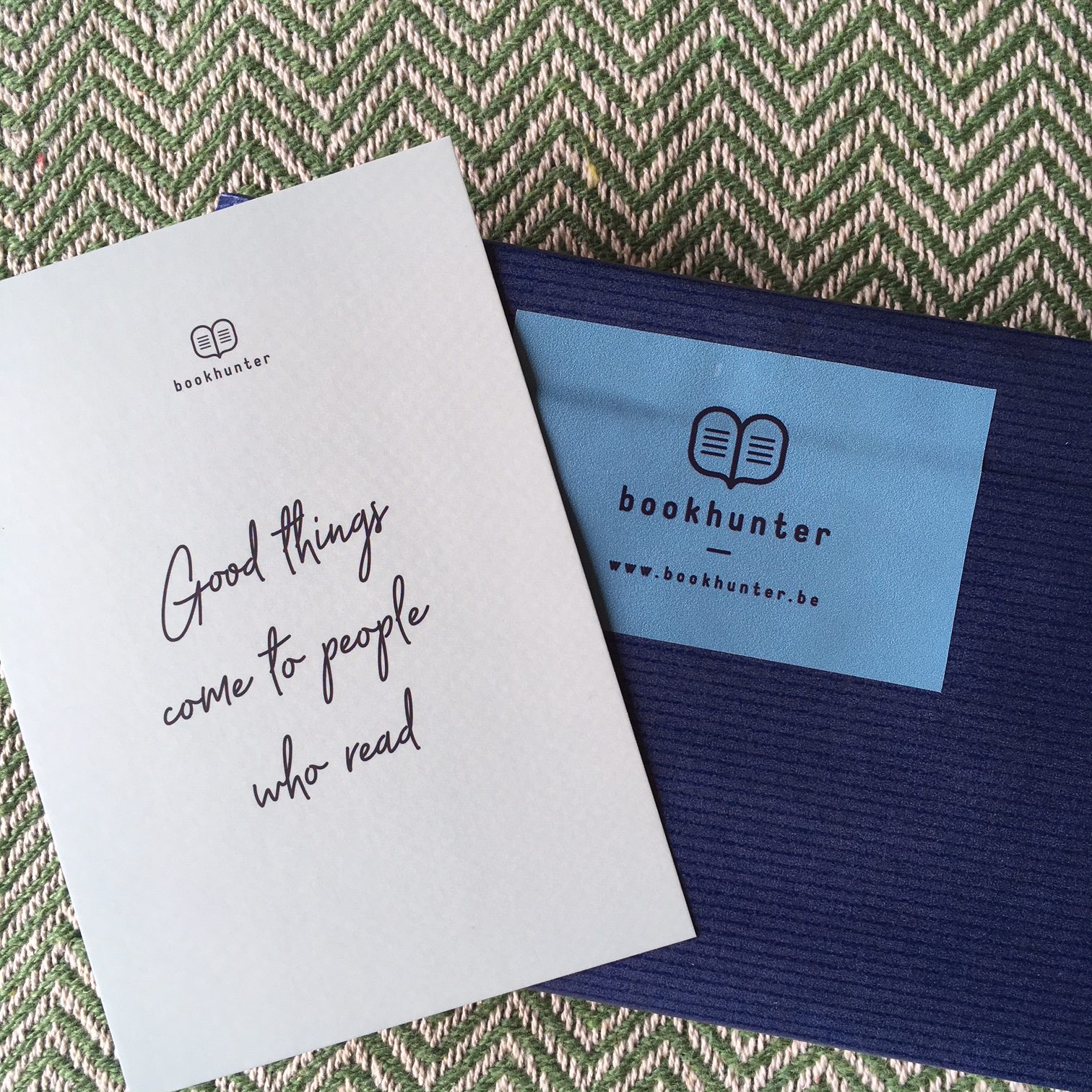 Ik mocht het concept een maandje uittesten en sprak met Ellen. Ik vertel haar dat ik recent erg onder de indruk was van Never let me go van Ishiguro, Huis in brand van Kamila Shamsie, Leerschool van Tara Westover en An American Marriage van Tayari Jones, dat ik hou van Murakami, Philip Roth en Connie Palmen… en dat Engelstalige boekentips welkom zijn. Even later krijg ik een mailtje met drie suggesties: Atonement van Ian McEwan, De wand van Marien Haushofer of een blind date met een boek. Omdat Atonement vreemd genoeg nog niet tussen mijn stapeltje McEwans staat, speel ik op veilig en kies ik voor deze Engelse klassieker. Begin juli krijg ik het boek thuis, mooi verpakt, met een leuk kaartje en enkele smaakvol ontworpen bladwijzers. Ellens ervaring met originele kaartjes en stijlvolle stationary via haar webshop Jollyfish komt hier wellicht goed van pas. Als journalist krijg ik wel vaker boekenpakketten aan, maar dit is geen doorsnee levering. Niet te verwonderen dat 80% van Ellens klanten een abonnement cadeau kregen.
Als ik Ellen een paar weken later aan de lijn heb, vertelt ze me het achtergrondverhaal van Bookhunter:
"Ik droomde er al lang van om iets met boeken te doen. Mijn ultieme droom is een eigen boekenwinkel runnen, maar een online zaak is voorlopig een meer haalbare kaart. Ik wilde echter niet zomaar een online shop opstarten. Veel mensen zijn immers overweldigd door het enorme online aanbod aan boeken en recensies. Met deze boekenclub wilde ik hierop een antwoord bieden: de keuzestress wegnemen én dit op een persoonlijke manier. In België zijn wij de eerste speler maar in het buitenland bestaan er al verschillende formules. Zo loopt Book of the month al 100 jaar. Zij geven iedereen dezelfde vijf suggesties. Net als hen wilde ik mijn abonnees de keuze laten, maar tegelijkertijd wilde ik de suggesties ook personaliseren. Die persoonlijke touch vind ik erg belangrijk. De leukste boeken zijn vaak toch degenen die je aangeraden worden."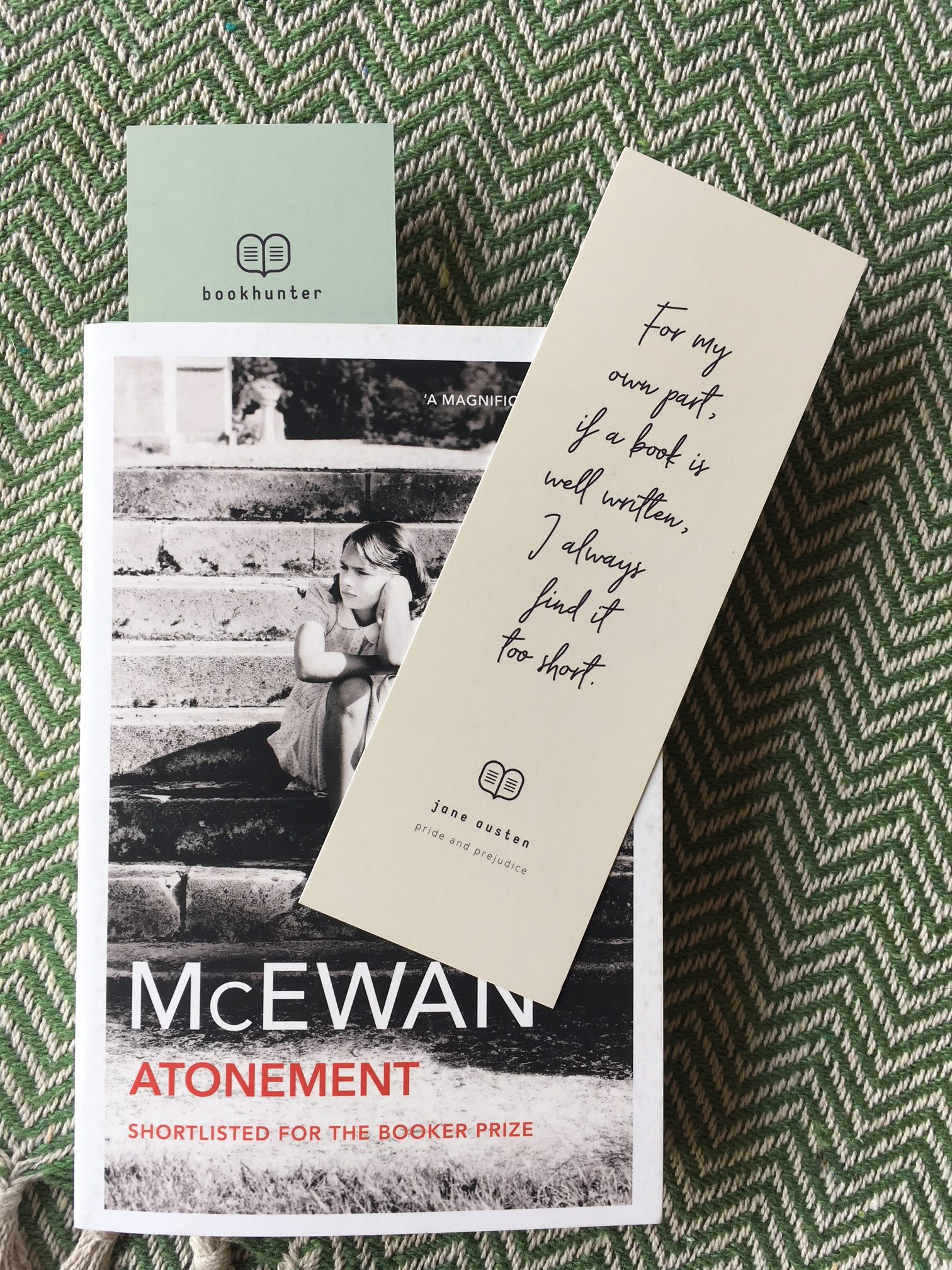 Zit er dan geen algoritme achter de site van de Bookhunter? Doe je al die persoonlijke aanbevelingen zelf?
Ellen: "Ja, voorlopig werk ik nog op individuele basis. Soms raad ik meerdere mensen hetzelfde boek aan, maar de keuze is echt wel gepersonaliseerd. Ik heb een database met daarin enerzijds mijn klanten en anderzijds mijn boekentips. Via tags match ik de twee met elkaar. Ik probeer de meeste boeken ook zelf te lezen. Daarnaast heb ik samen met enkele vrienden en familieleden een leesclub waarin ik opdrachten geef. Zo lazen we een tijdje geleden allemaal enkele thrillers die we beoordeelden en toewezen aan bepaalde leesprofielen."
Welk boek staat het vaakst tussen je suggesties? 
Ellen: "Zeker en vast Woesten van Kris Van Steenberge. Ik raad het iedereen aan omdat het zo breed toegankelijk is."
Nog op zoek naar een origineel cadeau? Schenk dan een boekenabonnement via Bookhunter!
Ben jij zelf de drijvende kracht achter een toffe literaire start-up? Laat het ons weten, dan zetten wij je volgende keer misschien wel in de kijker!