Circusboel: prentenboeken op stelten
Het moet daar een gezellige boel zijn, bij uitgeverij De Eenhoorn. Ze pronken met drie heerlijke prentenboeken rond het thema circus. Wij offerden onszelf op als proef- en leeskonijn en doken in onze circustent met deze drie mooie prentenboeken.
Baas van iets groots
Kleine muis brengt een bezoek aan het circus. En wat is hij onder de indruk van de leeuwentemmer, die baas is over alle leeuwen in het circus. Eenmaal thuis in het bos probeert hij ook baas te zijn: over de maan, de wolken en de regen… Maar dat lukt niet.
Tot vriend mier met zijn mierenvriendjes komt, en ze een heus mierencircus opzetten.
Een teder verhaal over de kracht van vriendschap, met grafisch werk dat ons doet denken aan de wonderlijke wereld uit de eerste disneyfilms. Muis beschikt over dezelfde opgewektheid en speelsheid als het geesteskind van Walt. De fragiliteit van het kleine wezentje ontroert. Een vrolijk, intens en onweerstaanbaar juweeltje.
Baas van iets groots, Nelleke Verhoeff, De Eenhoorn, voor rakkers vanaf 3 jaar
Kleine August
Kleine August is nog veel te klein om mee te gaan naar het circus, zegt oom Oberdon. En hij had het circus als eerste gezien! Hij besluit zijn koffer te pakken en weg te trekken. Maar dan komt hij meneer Max tegen, de sterkste man uit het circus. Zijn assistent is ziek, en hij heeft dringend iemand nodig dat voor hem kan invallen. Of kleine August soms bang is, vraagt Meneer Max, en of hij kan vliegen?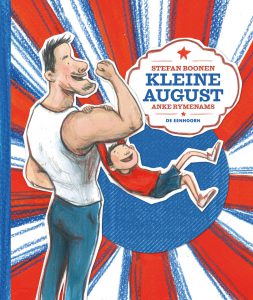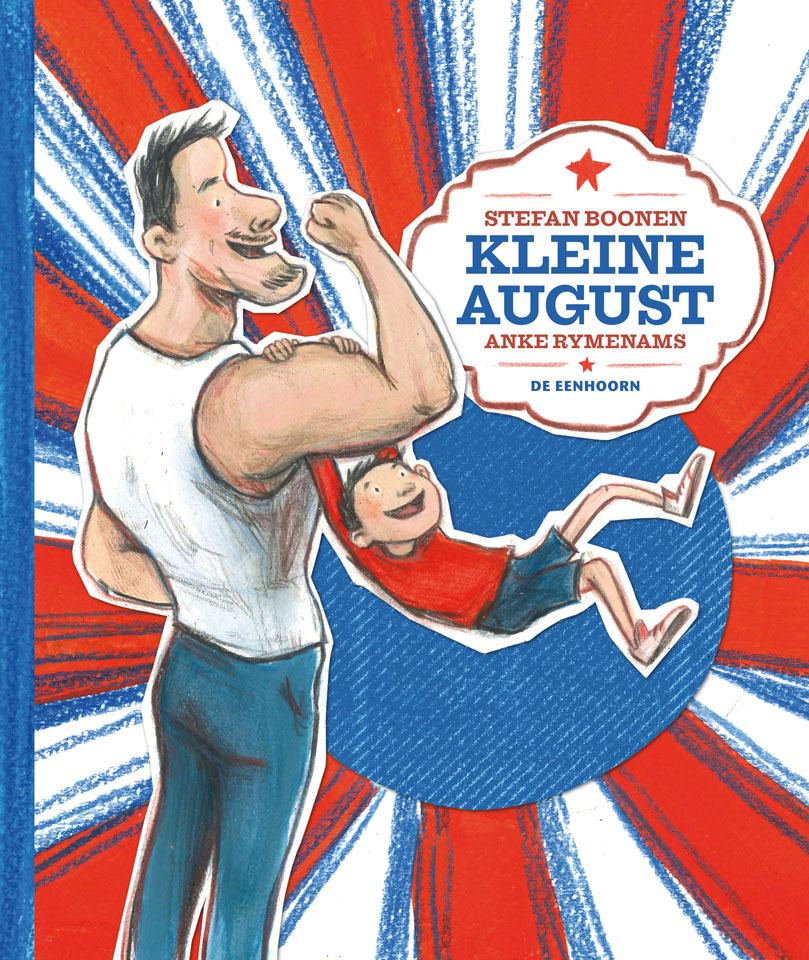 Een toevallige ontmoeting leidt tot de start van een carrière in het circus. Illustratrice Anke Rymenams roept met enkele potloodstrepen een wereld op uit lang vervlogen tijden van sterke mannen, paardenacts en vuurspuwers.
Stefan Boonen verstaat de kunst om met weinig woorden heel veel te zeggen. De stiefmoederlijke band tussen August en zijn oom en tante wordt amper benoemd, maar raakt de lezer recht in z'n hart. Dat snuifje tragiek schud je als volwassen lezer wakker.
Kleine August, Stefan Boonen en Anke Rymenams, De Eenhoorn, voor bengels vanaf 4 jaar
Hugo zet de boel op stelten
Hugo kennen we al, van het fantastische Hugo, een vreselijk eng beest?, waarin de krokodil onze harten stal met zijn zoektocht naar een vriendje. En nu zit Hugo weer met een probleem: hij verveelt zich, daar middenin zijn bos. Zijn circusverleden dat hem niet los. En dus besluit hij zelf een circusshow op poten te zetten, samen met de dieren uit het bos. En hij is de baas, uiteraard.
Dat dat alles niet loopt zoals Hugo hoopt, dat kan u al raden. Leef mee met de lieve, grappige en aandoenlijke strapatsen van Hugo en zijn circuscrew. Vooral kleine beer is een schatje die een dikke knuffel verdient. In de bonte prenten slingert hier en daar een flard tekst, ideaal voor beginnende lezers en zij die wat moeilijker vooruit komen in boeken. Dus beste Mia, wanneer mogen we boek 3 verwachten?
Hugo zet de boel op stelten, Mia Nilsson, geschikt voor AVI 4 lezers