5 jaar bloggen, 5 hoogtepunten
Mijn carrière als blogster begon exact vijf jaar geleden. Vijf jaar lezen, schrijven over lezen, lezen over schrijven en stapels boeken. Tijd om even stil te staan bij de voorbije vijf blogjaren en er vijf hoogtepunten uit te kiezen.
Het eerste blogjaar begon plechtig, met vijf boeken die ik al te lang op de te lezen stapel had liggen. Vol goede moed zou ik eens wat kleppers van boeken inhalen en mee kunnen praten over de literaire hypes van het midden van het decennium. Met Saskia De Coster is het goed gekomen, haar sprak ik vorig jaar nog voor een Elle-interview over het prachtige Nachtouders. Maar Butcher's Crossing en Ik kom terug liggen nog steeds onaangeroerd euhm… ergens op zolder? Het goede nieuws is dat boekenkat Matilda alive and kicking is, ondanks de vele pogingen van de boekenknecht om haar met de vuilkar mee te geven.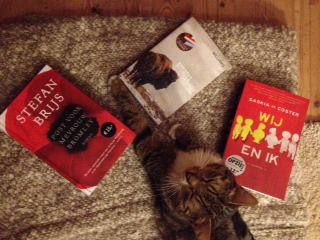 Over boekenknechten gesproken. Dames, mijn gouden tip om een vent te strikken? Start een boekenblog. De intelligente, knappe en soms ietwat knorrige mannen met een vlotte pen werpen zich aan uw voeten. Inderdaad, ik leerde mijn teerbeminde echtgenoot kennen via de blog. Hij zette zijn eerste stappen op de blog in fietstenue en eerlijk gezegd loopt hij hier thuis 75% van de tijd rond in lycra. En staan er vijf fietsen verspreid over de garage, bureau en de gang. Maar tof, hoor, boekenventen, geen klachten hier. Komt ook aangewaaid met een eindeloze voorraad boeken. Dat Kurt hier op de achtergrond luidkeels 'Scheiding van goederen' zit te roepen, negeren we even.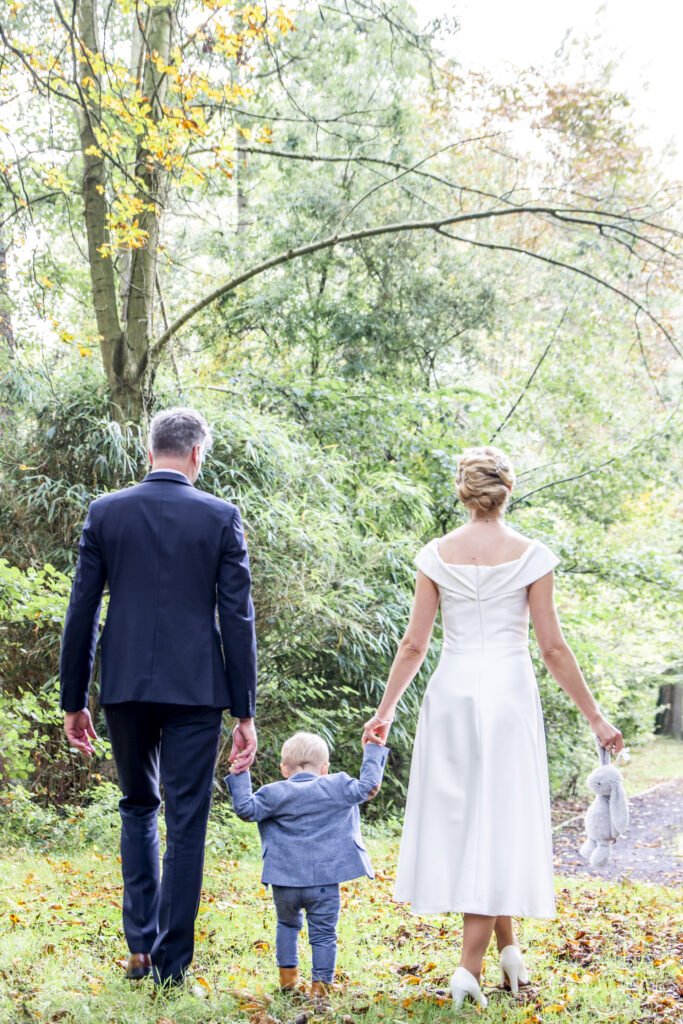 U kan het al raden, even later mocht eerder genoemde boekenknecht alweer in zijn pen kruipen om uit te leggen dat twee van de vier redactieleden een tijdje afwezig zouden zijn wegens ouderschapsverlof. Baby Nathan zet vanaf april 2018 onze wereld op z'n kop. Slapen zat er de voorbije 20 maanden wat minder in, maar we hebben er wel een flinke boekenpeuter voor in de plaats.
Naast een boekenknecht versieren en een baby op de wereld zetten , waren er ook tal van andere literaire hoogtepunten. De doortocht van Thisishowweread op vele literaire events bijvoorbeeld. Absolute topper was toch wel onze verslaggeving op de Libris Literatuurprijs, meteen het eerste jaar toen we van start gingen. We mochten onze allermooiste galajurk bovenhalen, BA's (bekende auteurs) spotten en elkaars haar doen in de toiletten van het poepchique Amstel Hotel. Zo'n (g)lit(t)erair event is ons op het lijf geschreven.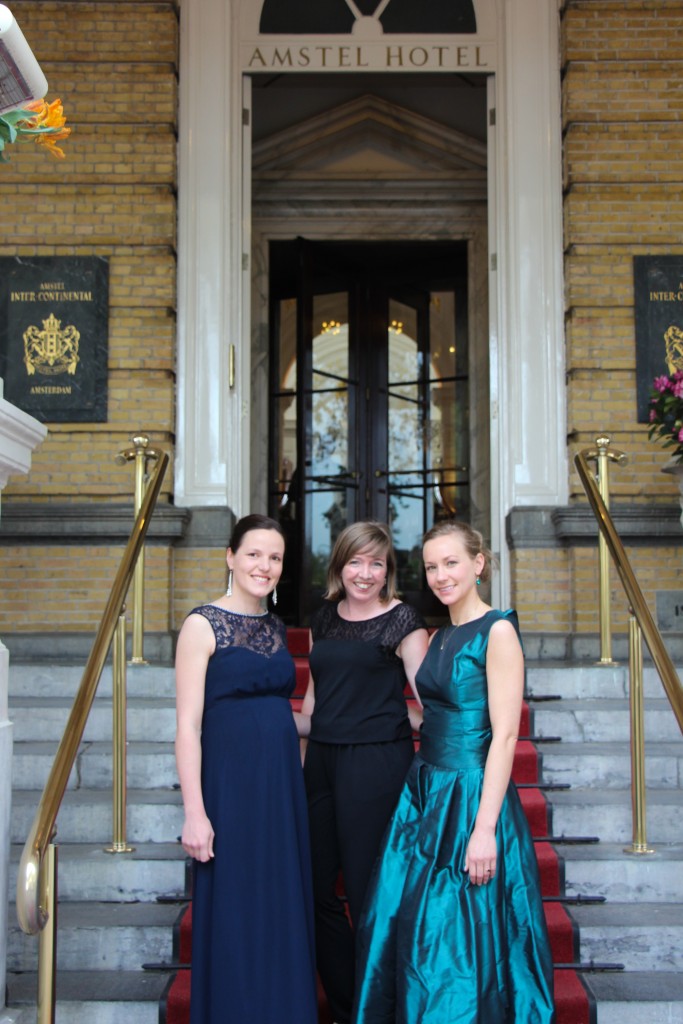 En dan waren er de voorbije jaren ook heel wat ballerina's en tutu's in omloop. Met de dansschool alles goed, dank u. Ik blik al een beetje vooruit op het tienjarig bestaan van Dance Industries, mijn dansschool in Willebroek. Tal van fijne herinneringen aan optredens en danskampen met dansers die veel te snel groot worden. Stiekem kijk ik al een beetje uit naar de volgende tien jaar. Volgens mij hoorde ik net een snik uit de boekenknecht komen. Hij heeft het niet zo voor glitter. Dat clasht met zijn lycra in de wasmachine.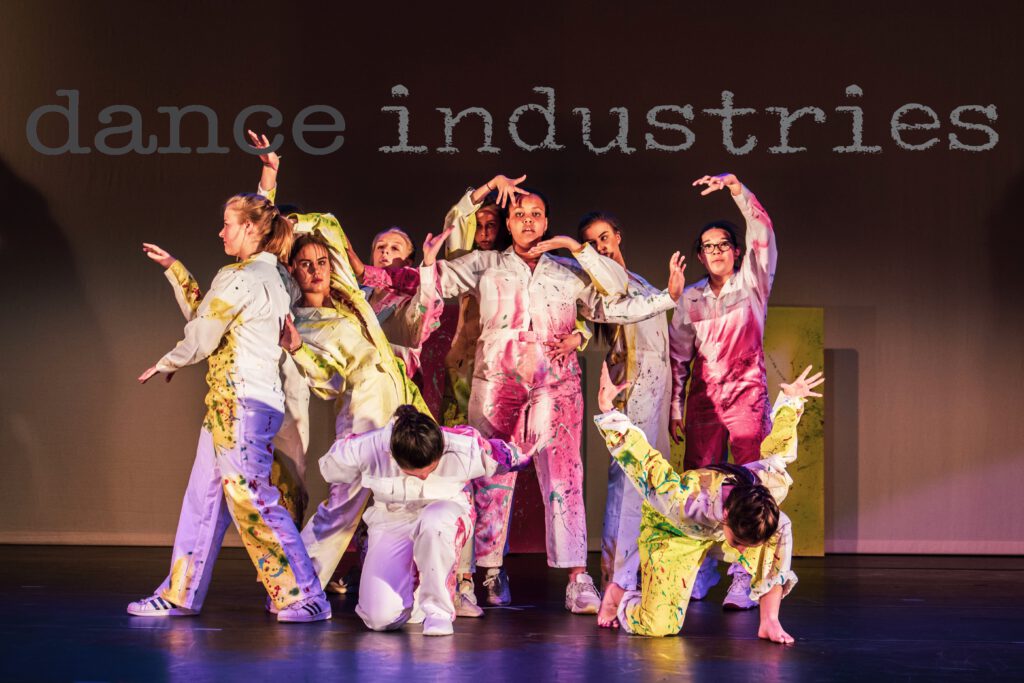 Zo, vijf jaar bloggen, dat hangt toch vooral samen met boekenmensen. Met mijn boekenvent en boekenpeuter, met vriendinnen Barbara en Katrien, met onze dansertjes en niet te vergeten, met de boekenkat. Toch even controleren of ik geen gemiauw uit de afvalcontainer hoor komen. En op naar de volgende vijf. BLOGJAREN! BLOGJAREN, GEEN BOEKENPEUTERS!