De herfstblues in september? Dat hoeft niet. Drie Vlaamse auteurs verlengen je vakantiegevoel. Vandaag: Met Pascale Pérard naar Jena
Wie? Halverwege haar thirties koos Pascale Pérard definitief voor haar creatieve kant. Ze voltooide filmstudies aan de Koninklijke Academie voor Schone Kunsten in Antwerpen en zette haar afstudeerproject – een kortfilm met Axel Daeseleire – heel democratisch online. Dus heb je 29 minuten tijd en hou je wel van een verhaal met een ironische plotwending, dat zich afspeelt in een decadent rijkeluismilieu met een vleugje ongekende subcultuur erin (die van de zilversmederij…)? Geniet dan van AG, de stempels die wij dragen, nog het best samengevat als 'een oogstrelende mindfuck'. Pérard bracht in eigen beheer een boek-naar-de-film uit, A.G., en ook een tweede roman, Het Oord.
Wat? Kort voor de zomer verscheen bij uitgeverij Van Halewyck Pérards derde roman, F.E. Dat is een spannend verhaal over een Antwerpse oogchirurg, Francis Elderwereld, die begin jaren '90 als Erasmusstudent naar Jena ging.  Daar trad hij toe tot een besloten studentengenootschap, zo een waarvan de leden dure bals organiseren en met elkaar duelleren wanneer hun eer gekrenkt wordt. Nodeloos te zeggen dat een en ander grondig uit de hand liep, daar in Jena. Dat verleden lijkt Elderwereld nu, meer dan twintig jaar later, in te halen – net op het hoogtepunt van zijn medische carrière. En dan is er nog Céleste, de onbezonnen erfgename die zich tot doel heeft gesteld 'draadjes los te peuteren in Francis' strakke leven'.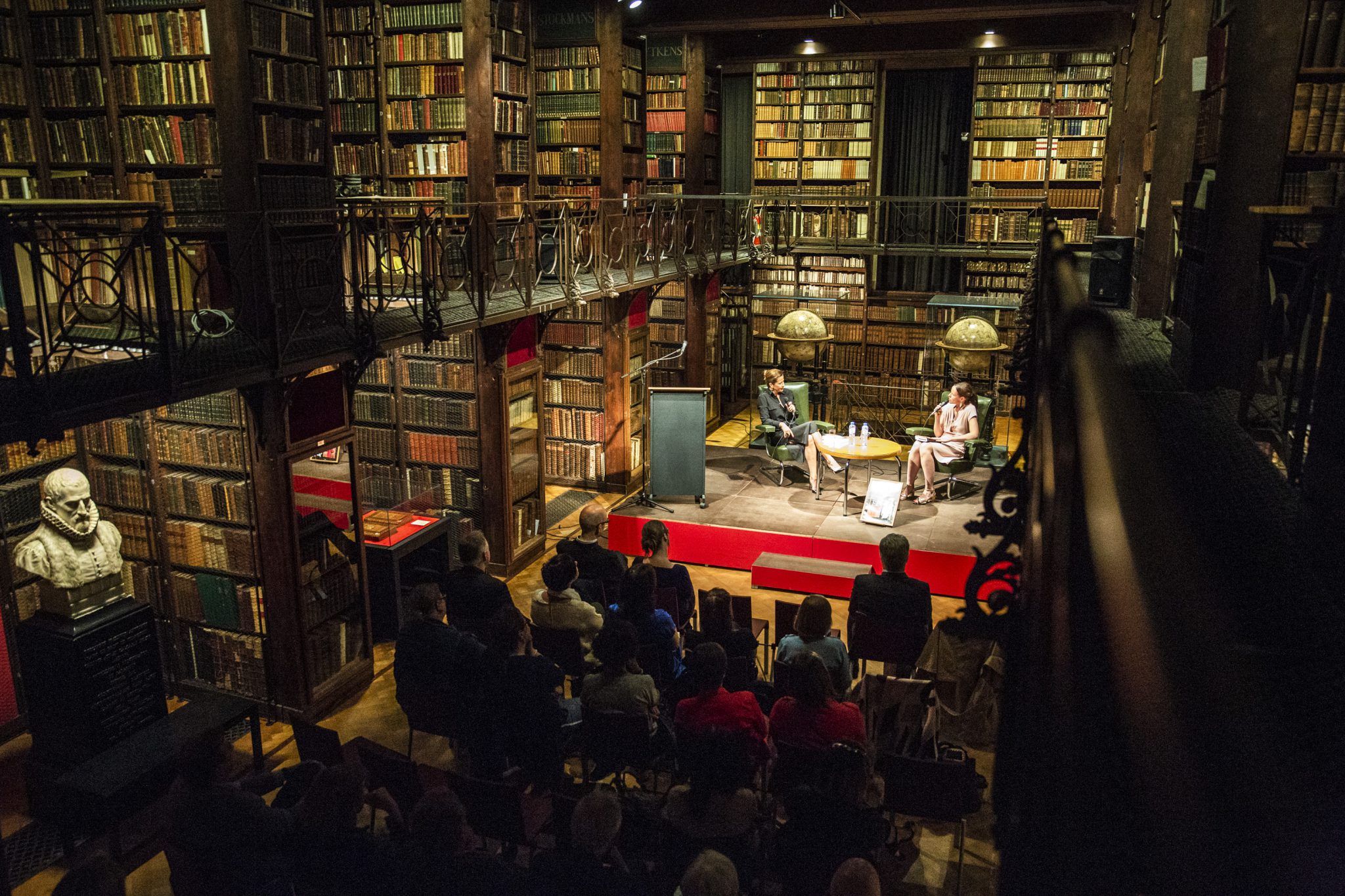 Waarom lezen? Pérard schrijft filmisch – hoe kan het ook anders? – en verweeft haar verschillende verhaallijnen (Antwerpen/Jena) met zwier. Ze weet sfeer te scheppen, of ze nu schrijft over een operatiezaal waar Wagner door de boxen knalt of een processie bij kaarslicht door de steegjes van Venetië. Tijdens haar research naar Duitse fraterniteiten en de traditie van de 'mensuur' (het streng gereglementeerde duelleren om erekwesties) bezocht de auteur Jena en hield ze zelf een degen in handen. Dat voel je op elke pagina van F.E.
Leuk om weten: Eind juni werd F.E. voorgesteld in een passend – want historisch, beetje duister en opulent – decor, nl. de Nottebohmzaal van de Antwerpse Erfgoedbibliotheek. Ik mocht Pascale Pérard interviewen en onthoud uit het gesprek dat F.E. voor haar in de eerste plaats over vriendschap gaat. Wie zin heeft, kan de podcast van het volledige interview beluisteren op Pérards website.
PS: Onder de indruk van de Nottebohmzaal? Dwaal eens een middag door Antwerpen Boekenstad, zoals Katrien & Kurt deden.
PPS: Dank aan fotografe Winny Man, die er op één of andere manier in slaagde geweldige foto's te maken in een zaal met – euhm – uitdagende lichtomstandigheden.