Geef eens een scheurkalender cadeau… + winactie
Duizenden pakjes zitten vast bij PostNL, wereldwijd zijn er papier- en kartontekorten die de pakjesleveringen in het gedrang brengen… je kan dit jaar maar beter op tijd beginnen met je kerstaankopen. Nog geen inspiratie? Wij hebben alvast een ideetje voor de leesbeesten in de familie!
Je hoort ons al komen natuurlijk. Het is niet de eerste keer dat wij schrijven dat De eerste zin scheurkalender hét ideale kerstcadeau is voor de boekenliefhebber.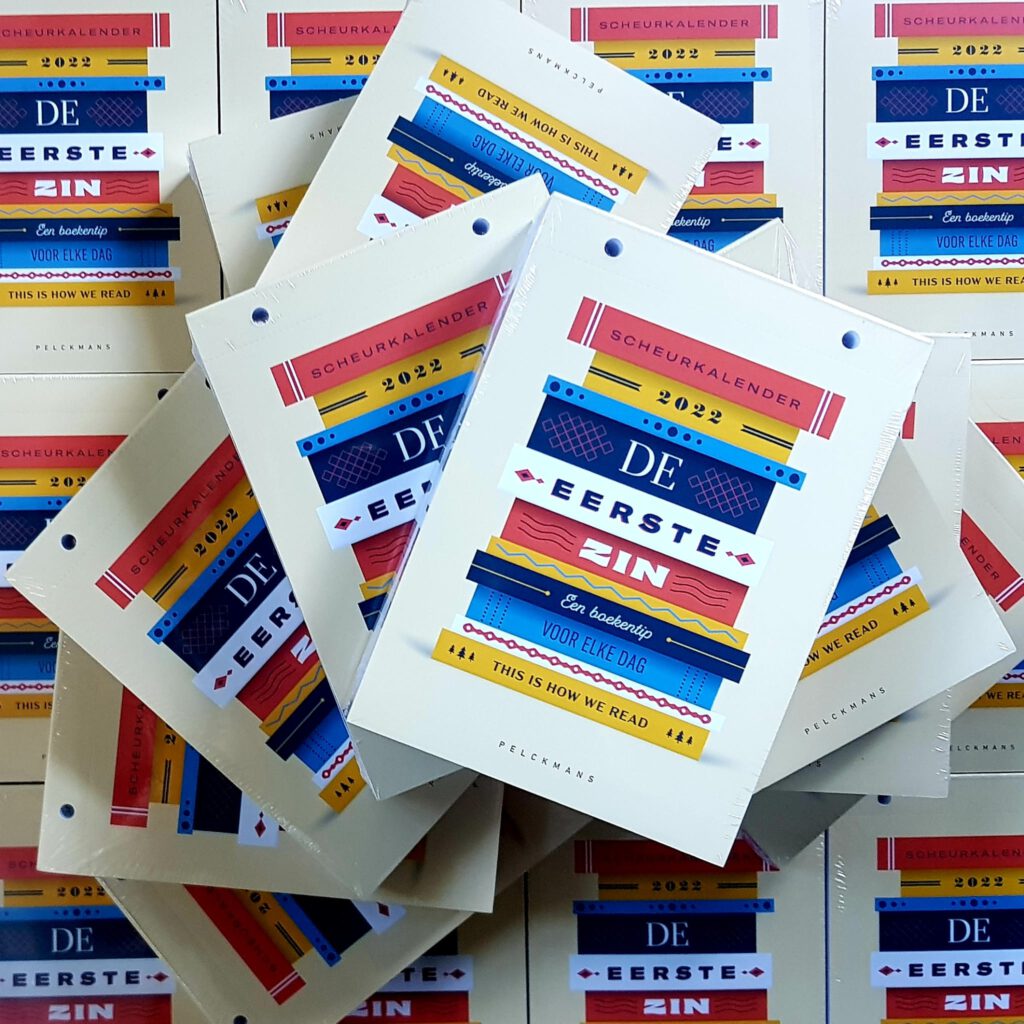 Maar mag het ook wat meer zijn?
Zo sprak ik afgelopen week met operazangeres Elise Caluwaerts. Voor een heel erg leuke reportage in De Standaard Magazine (check zeker het nummer van 27 november) hadden we het over cadeautjes. Of zij liefst belevingen of materiële zaken schenkt, vroeg ik haar terloops. 'Ik geef meestal boeken,' zei ze me. 'Daarmee doe je iemand immers een beleving cadeau.'
Elise heeft helemaal gelijk. Maar als een boek een beleving is, wat is een scheurkalender met 365 leestips dan?
365 mogelijke belevingen, dat klopt!
Beleving is hét buzzwoord van de laatste jaren. Alles – van een winkelbezoek tot een maaltijd – moet tegenwoordig een beleving zijn! Maar hoe maak je van die scheurkalender nu een cadeau met een hoog belevingsgehalte?
Enkele ideeën…
Voor minder dan 15 euro
Pimp de kalender
Markeer jouw verjaardag en enkele belangrijke data op de kalender, schrijf vooraan een lieve boodschap, duid een paar van jouw favoriete boeken aan… Een scheurkalender is er om te gebruiken. Hij hoeft dus niet maagdelijk wit te zijn als je hem overhandigt.
Micro-cadeautjes
Koop de kalender voor jezelf, maar lees hem met je boekenminnende vrienden in het achterhoofd. Bewaar de blaadjes die op hun lijf zijn geschreven en deel ze uit als micro-cadeautjes op jullie volgende koffiedate!
Quiz
Allemaal boekenliefhebbers in de familie? Maak een quiz met straffe boekopeners en laat je familieleden raden uit welk boek ze afkomstig zijn. De winnaar krijgt… een scheurkalender.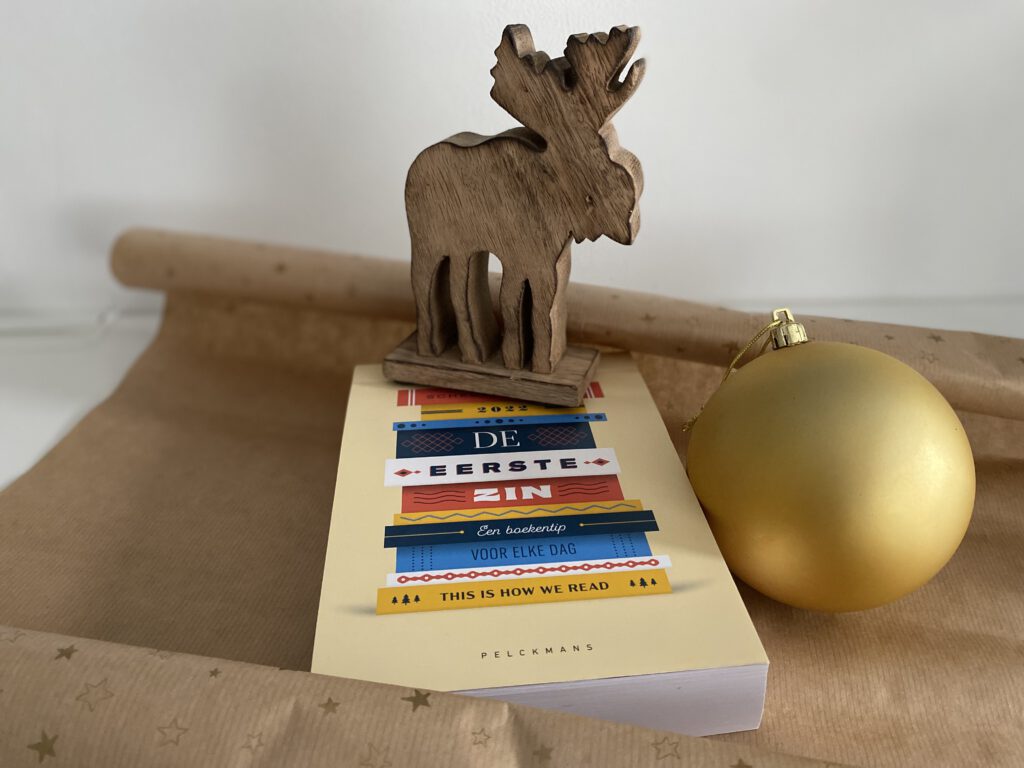 Voor meer dan 15 euro
Dek je in
Op de achterkant van de scheurkalender lees je niet voor niets volgende disclaimer: 'This Is How We Read is niet verantwoordelijk wanneer je leeslijst in de loop van het jaar alsnog monsterlijke proporties aanneemt.' Dek je in en doe dus meteen een boekenbon cadeau bij je scheurkalender.
Een tweede leven
Heb je boeken die weg mogen, maar waarmee je vrienden en familie misschien wel plezier kan doen? Pak ze in en schrijf de eerste zin van het boek op de geschenkverpakking. Geef je gezelschap vervolgens allemaal een kalender cadeau en laat hen een tweedehands pakje uitzoeken op basis van de eerste zinnen op de verpakking. Welke boekopener intrigeert hen het meest?
Zelf nog een leuk idee, laat het ons weten!
Tot slot, wil je zelf graag een kalender cadeau krijgen. Dan hebben wij goed nieuws. Wij mogen namelijk drie scheurkalenders weggeven. Hoe kan je die winnen? Laat ons weten welk boekencadeau er behalve de scheurkalender op jouw verlanglijstje staat! Doe dit voor zondagavond 28 november 2021 om 22.00u. Uit de reacties hier, op Facebook en op Instagram trekken wij 3 winnaars! Op maandagochtend verwittigen wij de gelukkigen.
PS. Dat onze scheurkalender sowieso een hele beleving wordt, schreef Barbara al!