Theoria, het boekenhuis van Kortrijk
Afgelopen week was ik voor een reportage 24 uur in Kortrijk. Voor mij de allereerste keer in het Dallas aan de Leie. En hoe een stad beter leren kennen, dan aan haar boekhandels!? Dus stap ik Boekenhuis Theoria binnen, waar eigenares Annemie Bernaerts me hartelijk ontvangt.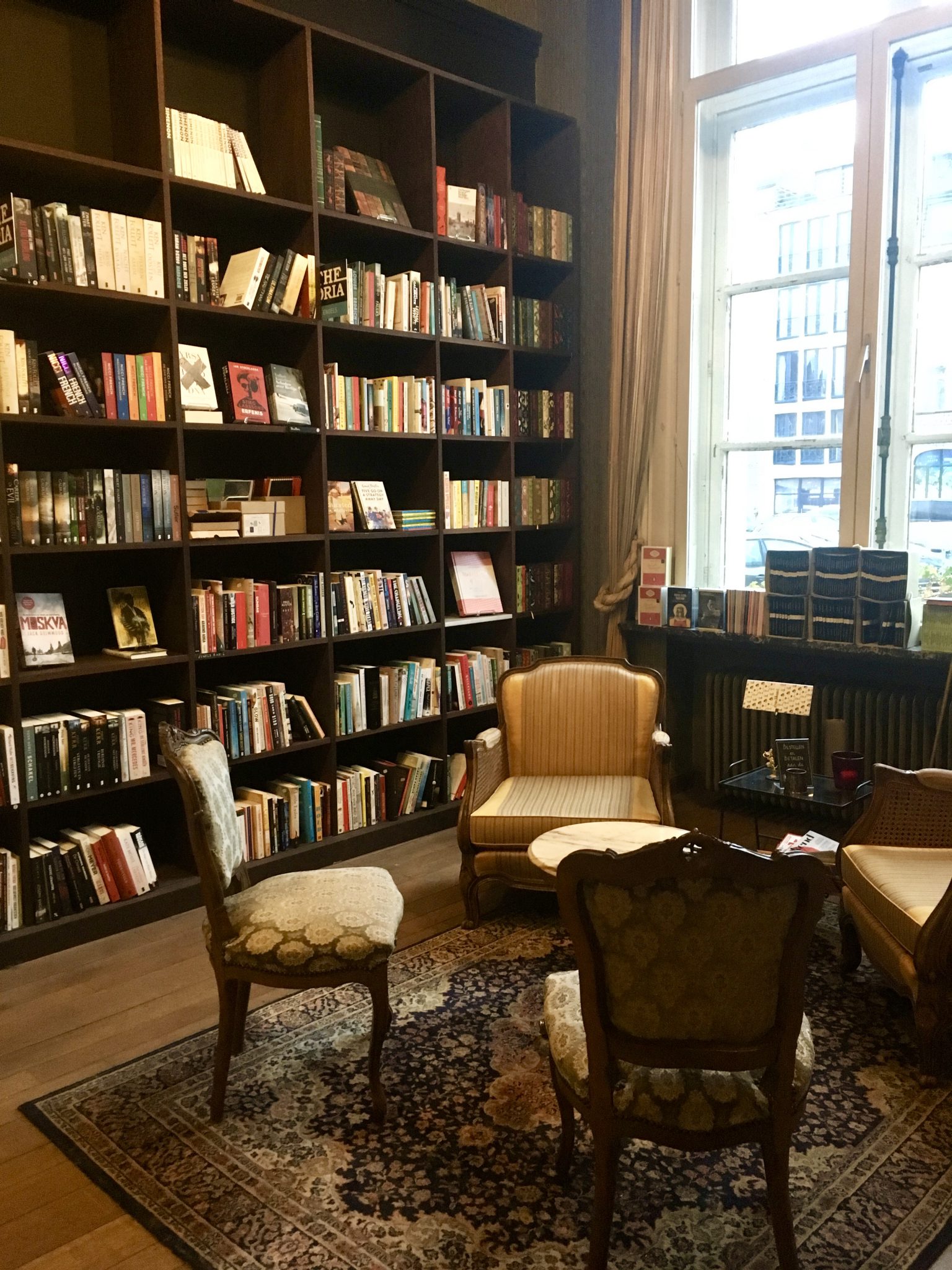 Theoria viert dit jaar haar vijftigste verjaardag. Samen met haar man Pascal nam de Mechelse Annemie zeven jaar geleden de boekhandel over. Ze kwamen elk uit een heel andere sector (denk banken en beurzen), maar wilden graag iets samen doen dat ook dichter bij hun hart lag. Sinds twee jaar zit Theoria in een 'nieuw' neoclassicistisch pand aan het Casinoplein.
"Elke dag als ik de lichten aansteek, zeg ik tegen mijn man. Ik ben hier zoooo graag."
De locatie is op zijn minst imposant te noemen. Beneden zit de boekhandel, opgedeeld in vier zalen met hoge plafonds vol fictie, non-fictie, kinderboeken en strips. Overal zijn er verborgen zithoekjes en leestafeltjes waar je even kan pauzeren met een boek én koffie, of thee, of wijn en een stukje taart. Een elegante traphal leidt bezoekers op de eerste verdieping naar een evenementenzaal waar regelmatig literaire activiteiten plaatsvinden. Ooit werkte Leo Timmers hier samen met een groepje kinderen aan een meterslange tekening, een andere keer bleven er 40 (!) kinderen slapen. Overal aan de muren pronken grote fotoportretten van auteurs die hier ooit te gast waren. Het zijn er zoveel dat ze regelmatig moeten roteren. "Maar Karl Ove Knausgård en Maarten Inghels blijven altijd hangen", zegt Annemie. "De avonden met hen zal ik nooit vergeten."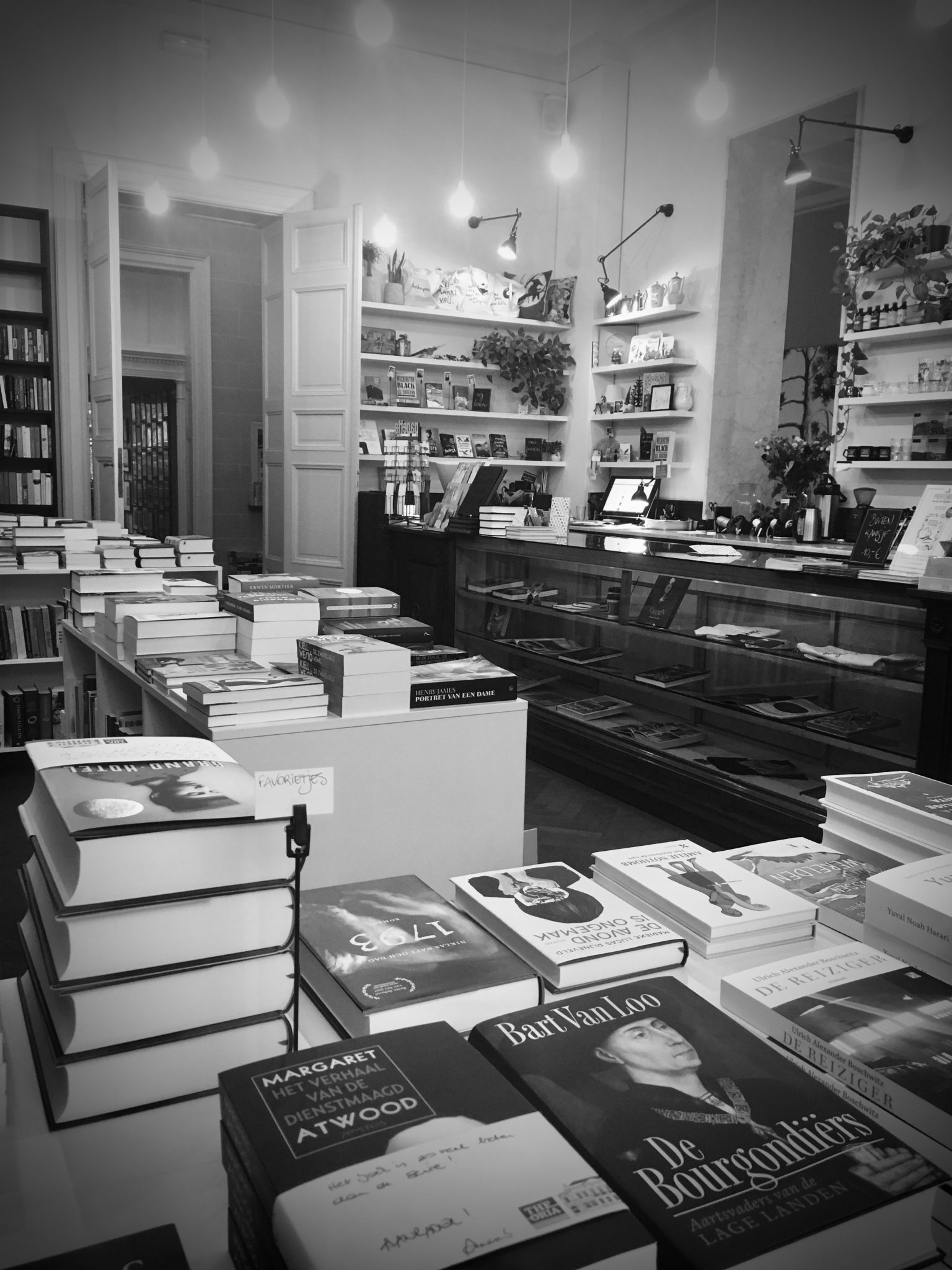 Het voormalige casino is een pand waar de krakende vloeren smeken om boekenfeestjes of rustige leesuurtjes op druilerige dagen. Blikvangers zijn de reusachtige beelden uit de Kuifjesalbums aan weerskanten van de trap. "Mijn man is een groot stripverzamelaar. De eigenaar van de Kinepolis cinema komt hier regelmatig over de vloer. Hij had die beelden ergens in een hangar staan en kwam er plots mee op de proppen. Ze passen hier perfect."
De vier vaste medewerkers van Theoria zijn allemaal grote lezers. Vooraan zie je wat ze momenteel lezen. Wat ze echt goed vinden komt op het favorietenrek terecht. Kerkhofblommenstraat van Lara Taveirne ligt er naast Hotel Europa van Ilja Leonard Pfeijffer en ook voor Dochter van Lenny Peeters is er een plaatsje. "Als boekhandelaar heb je zo echt het gevoel dat je de verkoop kan sturen", gelooft Annemie.
"Enthousiasme werkt aanstekelijk. Veel klanten gaan af op onze keuzes. Zo hebben we ooit een volledige druk van Woesten van Kris Van Steenberge verkocht. Toen heeft de uitgever taart en champagne laten leveren. Toch is het niet altijd gemakkelijk om in te schatten welke boeken het goed zullen doen. Vroeger volgden we de boekenbijlage van de kranten. Nu merken we dat die niet per se effect hebben, behalve als zowel De Standaard als De Morgen 4 of 5 sterren geven."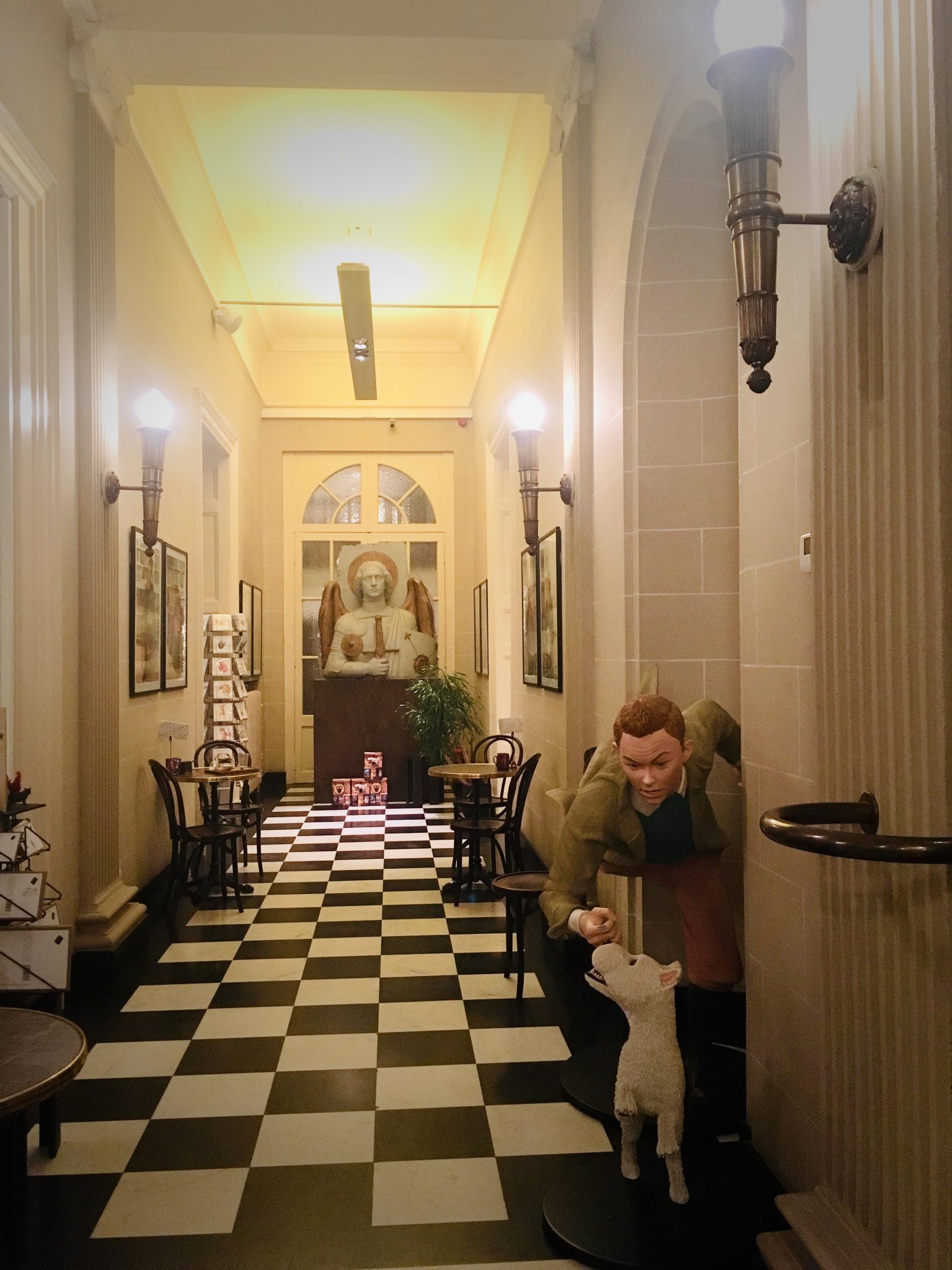 Tot slot leg ik Annemie nog drie korte vragen voor.
Wat is wereldwijd je favoriete boekhandel? "Hatchards in Londen, hier vind je veel gesigneerde boeken of eerste edities."
Aan welke schrijver heb je de beste herinnering? "Tommy Wieringa. Hij trad hier op toen we net open waren. Ik moest die avond ons oud pand kuisen. Ik kwam pas binnen toen de lezing al gedaan was, helemaal vies en vuil. Toen ik arriveerde,  verwelkomde hij me met de woorden "kasteelvrouw" en sloot hij me in zijn armen. Dat was een symbolisch moment."
Waar ga jij eten met schrijvers die te gast zijn? "De 7 zonden. Puur en lekker! Sinds ze daar weten dat wij met schrijvers komen, vragen ze hen af en toe om hun stoelen te signeren. Je vindt er nu een Nicci French en Andy Griffiths stoel."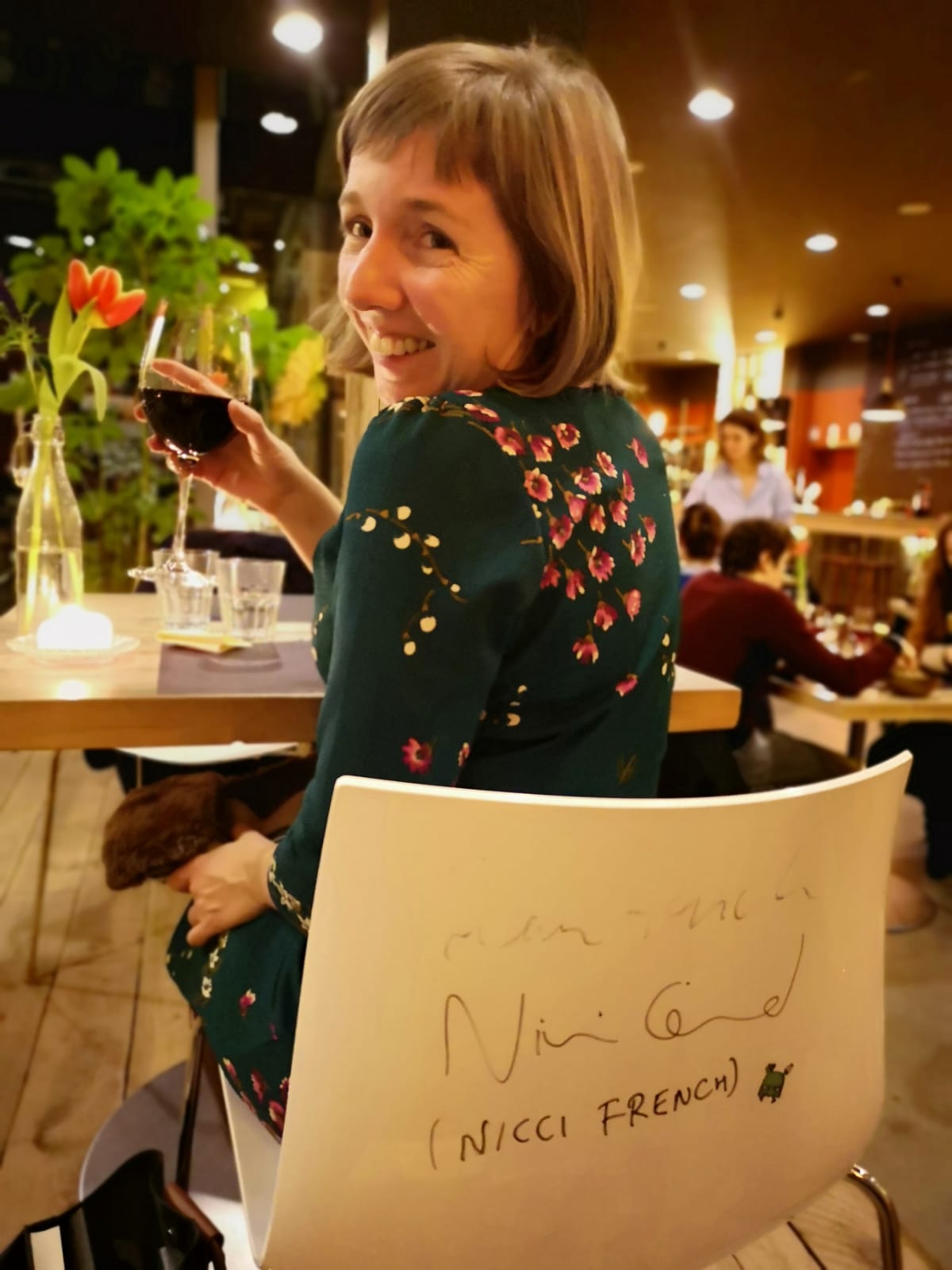 Ook benieuwd? Spring eens binnen bij Theoria of kom tussen 15 en 17 maart naar het Memento woordfestival in het Boekenhuis met onder meer Jeroen Olyslaegers, Maud Vanhauwaert, Ish Ait Hamou en Carmien Michels.
PS. Nog meer boekhandels in Leuven en Antwerpen.