Ik nam een interview af van psychiater Uus Knops. Hoe ga je best om met rouw en verlies? Het gesprek katapulteerde me terug in de tijd… (dus even scrollen naar beneden voor het interview)
Flashback naar elf jaar geleden. Februari 2008 brachten Joris en ik door in Argentinië. We trokken van de stad van de tango, Buenos Aires, op ons gemak richting zuiden, helemaal tot in Ushuaïa. Nadat we het ijzige natuurschoon van Patagonië hadden bewonderd, reisden we via Chileens grondgebied weer noordwaarts, om te kijken naar de spectaculaire sterrenhemel boven de Atacamawoestijn en de zoutvlaktes aan de grens met Bolivië. De hele tour nam twee, drie maanden in beslag. We raakten ons tijdsbesef kwijt en reisden verder naar New York, de Kaukasus, Oekraïne, Vietnam, Thailand en India. De kalender wees oktober aan voor we weer in België waren. 2008 was voor ons een jaar om nooit te vergeten. Maar op het thuisfront was het ook het jaar waarin mijn moeder steeds weer verzuchtte: "Ik zal blij zijn als jullie weer veilig thuis zijn."
Verre reizen maken als twintiger, soms maandenlang, het is bijna ingeburgerd. Met een Lonely Planet in je rugzak, ligt de wereld aan je voeten. Een rugzakreis is proeven van vrijheid, avontuur. Een overgangsritueel tussen het studentenleven en het bestaan van de werkmens. What could possibly go wrong?
Veruit de meeste backpackers komen veilig terug thuis. Maar soms slaat het noodlot wel degelijk toe.
Dat vergeten we eigenlijk liever. Voor de familie van Casper Knops en Christophe Fasseur is dat onmogelijk. De twee vrienden trokken eind 2005 voor zes weken naar Venezuela, waar ze tragisch zouden verongelukken tijdens een kampeertocht in een natuurgebied. De zoektocht naar de jongens en de ontdekking van hun lichamen, in april 2006, waren in de Vlaamse pers te volgen.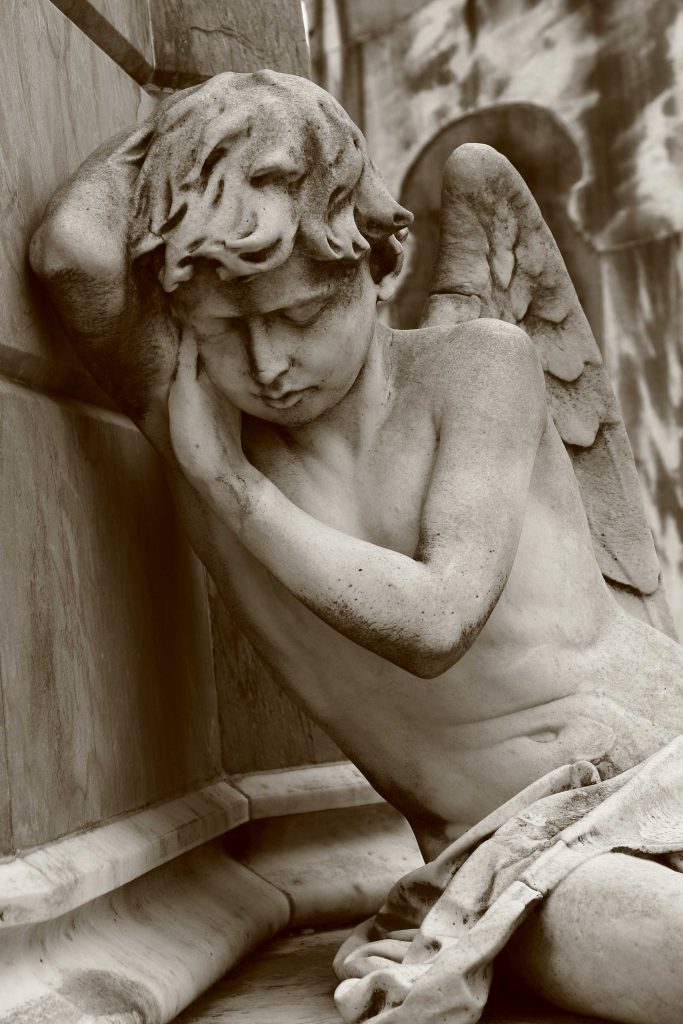 Niet lang geleden sprak Caspers oudste zus Uus, die psychiater is, mij aan. Ze was op de Boekenbeurs komen luisteren naar mijn interview met Lara Taveirne, de door onze redactie bijna doodgeknuffelde schrijfster van 'Kerkhofblommenstraat' met wie Uus de ervaring van een verdwenen broer deelt. Uus vertelde me dat ze zelf net een boek had geschreven, Casper – een rouwboek (Borgerhoff & Lamberigts). Daarin reconstrueert ze de slopende zoekactie naar haar broer en reflecteert op rouw in al zijn facetten. Of me dat zou interesseren? Ja, dus, heel erg. Joris en ik kwamen dan wel heelhuids terug van onze wereldreis, maar in de tussentijd bleef verlies ons niet bespaard. Daar moest wel een interview van komen…
Er ging bijna dertien jaar voorbij tussen de vermoedelijke sterfdatum van Casper, toen 23, en de publicatie van je boek. Wanneer en waarom ben je beginnen schrijven over je broer?
Uus Knops: Eigenlijk schreef ik eerst over andere thema's.
In 2013 heb ik een burn-out gehad – als psychiater is het niet evident om daarmee naar buiten te komen.
Maar ik heb er eerlijk over geschreven, in het begin gewoon op mijn Facebookpagina. In mijn praktijk vraag ik mensen vaak om zich open te stellen, om kwetsbaar te durven zijn en hun verhaal te delen. Ergens vond ik het ik een gelegenheid om zelf het goede voorbeeld te geven. Op 30 augustus 2016, de Internationale Dag van de Vermiste Mensen, heb ik op Charlie Magazine een stuk over Casper geschreven. Niet lang daarna regelde iemand dat ik koffie kon gaan drinken met Sam De Graeve, die op het punt stond om uitgever te worden bij Borgerhoff & Lamberigts. Op zijn vraag ben ik aan het boek begonnen.
Je was 27 toen je broer verdween en je werd 40 toen je Casper – Een Rouwboek schreef. Was het pijnlijk om de oude wonde weer open te rijten?
Ik voelde zeker geen weerzin om de herinneringen boven te halen. Mijn rouwproces is intens geweest, maar op een bepaalde manier wel goed verlopen. Ik voelde me begin 2018 dus klaar om de mails te herlezen die ik tijdens onze zoektocht in 2005-2006 naar allerlei mensen had geschreven.
Ze brachten het gebeurde weer heel dichtbij, maar ik was gerust dat ik er niet in zou wegzinken.
Ik schreef dit boek zowel voor mijn ouders en zussen als voor mijn man en jonge kinderen, die Casper niet hebben gekend. Tegelijk heb ik een minder persoonlijke missie met dit boek. Ik wil rouw in het algemeen beter bespreekbaar maken, want in onze maatschappij blijft het een moeilijk thema.
Je ijvert voor een 'rouwrevolutie'. Wat bedoel je daarmee?
Ik wil onderstrepen dat rouw een vorm van dialoog is en dus van twee kanten mag komen. Enerzijds wil de omgeving steun bieden aan iemand die rouwt, al weet men niet altijd hoe. Als vrienden en familie hoef je eigenlijk geen grootse dingen te doen of filosofische gesprekken te beginnen. Er gewoon voor de rouwende zijn, als luisterend oor en praktisch paar handen – dat is al veel. Anderzijds heb je als rouwende het recht je verdriet te tonen en iets te vragen aan andere mensen. Daar heerst nog veel schroom tegenover.
Veel rouwenden denken dat ze negatieve gevoelens moeten wegstoppen en mensen niet mogen 'lastigvallen' met hun verdriet.
Ik weet nochtans uit ervaring dat het troost kan bieden wanneer je initiatief neemt. Toen Casper vijf jaar dood was, heb ik zijn vrienden een mail gestuurd met de vraag een herinnering aan hem met ons te delen. Er kwamen verhalen boven die we niet kenden – dat deed mijn ouders veel deugd. Maar het meest opvallende was dat ik niet alleen verhalen ontving, maar ook bedankjes. Zijn vrienden waren blij dat ze werden uitgenodigd om nog eens stil te staan, bij Casper en bij hun verdriet. Mensen hebben nood aan kleine rituelen, die echt niet spectaculair of kunstzinnig moeten zijn. Zelf zet ik bij elk familiefeest een champagneglas te veel klaar. Dat lege glas is een klein maar duidelijk teken dat we iemand missen.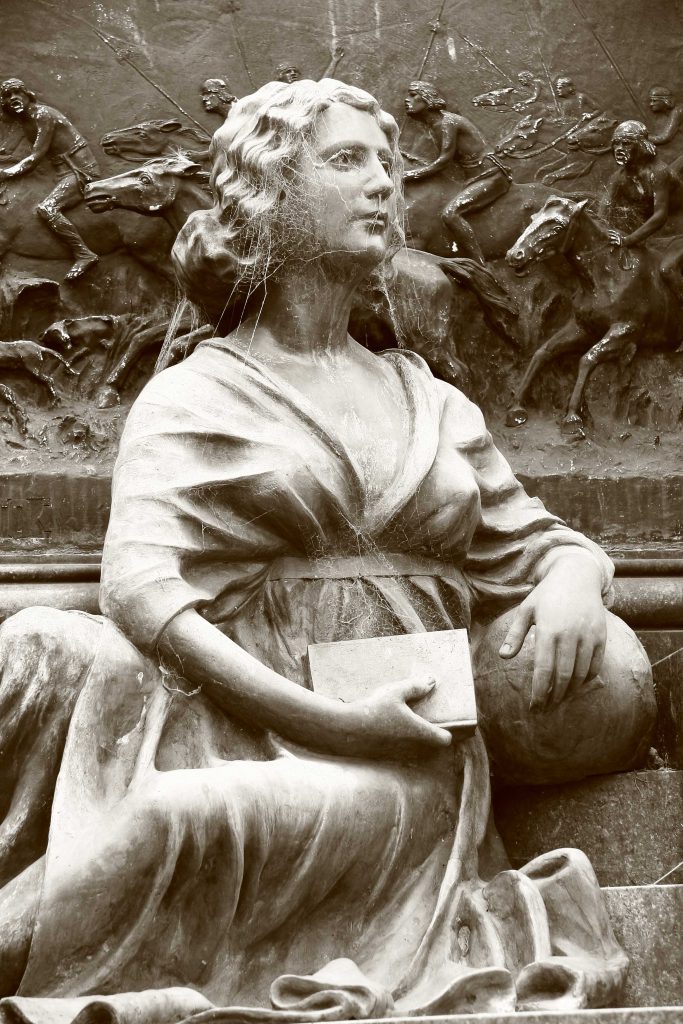 Je perspectief is interessant, omdat je als ervaringsdeskundige én als psychiater over rouw kunt schrijven. Bij het lezen had ik het gevoel dat die eerste stem wel het meest doorweegt.
Ik heb dit boek inderdaad niet gescheven als 'dokter Knops'. Wetenschappelijke literatuur vind je elders en gaat trouwens vaak over pathologische of problematische rouwprocessen. Terwijl rouw geen ziekte is, maar bij het leven hoort. Het is een gezonde vorm van verdriet, al weten weinig mensen hoe ze ermee moeten omgaan. Hopelijk kan mijn boek iets betekenen voor hen. Ik neem mijn verhaal als vertrekpunt en trek het dan open. Het is een mix van subjectieve ervaringen en objectieve vaststellingen. Eigenlijk vond ik vrij snel een toon die goed voelde.
Ik ben sowieso een melancholisch type. Ik sta regelmatig bij de dingen stil.
Toen ik richting veertig ging, dacht ik opnieuw na over de impact die het verlies van Casper had gehad, maar ook over het leven dat ik na zijn dood heb opgebouwd. Misschien moest ik veertig worden om de guts te vinden om mijn nek uit te steken met dit boek? Ik schrijf en probeer van betekenis te zijn.
Wat brengt de toekomst?
Enerzijds wil ik mijn kleine rouwrevolutie verder vormgeven. Dat doe ik door voordrachten te houden voor zowel klein als groot publiek. Maar ik wil ook dieper ingaan op rouw en verlieservaringen bij kinderen. Mijn grootmoeder overleed deze week, en ik zag heel verschillende dingen gebeuren bij mijn twee kinderen, ontroerend en verbazingwekkend. Wie weet wacht er wel een kinderboek om geschreven te worden? Anderzijds gebeurt er veel in het dagelijkse leven dat me inspireert, ook in het domein van de geestelijke gezondheidszorg. Misschien waag ik me aan columns… In combinatie met mijn werk als psychiater geeft dat een werkweek met meer uren dan toen ik een burn-out kreeg. Maar wat ik doe geeft zoveel voldoening en erkenning, dat dit voor mij een ideale combinatie is.
PS: Lara Taveirne leerde over de dood praten van haar grootmoeder
PPS: Een Spaanse schrijfster verliest haar man (en vindt steun in het dagboek van Marie Curie) en een Franse actrice verliest haar kind.
PPPS: De foto's bij dit stuk maakte ik in 2008 op het kerkhof Recoleta, Buenos Aires