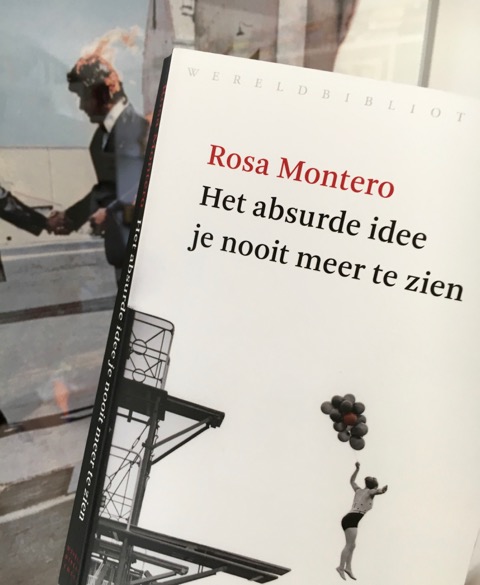 Dit is een gastbijdrage van Hilde Devoghel.
30 april 1906
'Lieve Pierre, die ik hier niet meer zal zien, ik wil met je praten in de stilte van dit laboratorium, waar ik nooit had gedacht te moeten leven zonder jou.'
De ochtend van 11 mei 1906
 'Mijn lieve Pierre, amper een kwartier geleden ben ik opgestaan na goed en relatief rustig te hebben geslapen, maar nu heb ik alweer zin om te huilen als een beest.' (…)
'Soms heb ik het absurde idee dat het allemaal niet echt is en dat je gewoon weer terugkomt. Had ik gisteren toen ik de voordeur dicht hoorde gaan, niet het belachelijke idee dat jij het was?'
Drie citaten uit het dagboek dat Marie Curie meteen na de plotse dood van haar man Pierre neerschreef en dat slechts een paar pagina's lang is. Maar hartverscheurend en oprecht.
Rosa Montero, een van Spanje's bekendste schrijfsters, kreeg dit dagboek van Curie bij toeval in handen na de dood van haar eigen man Pablo, met wie ze 21 jaar gelukkig was.
In een poging om 'de woorden die als verdwaalde hondjes rondrennen in haar hoofd'  koest te houden, schreef Montero een boek waarin ze het leven van Madame Curie verweeft met haar eigen ervaringen als kersverse weduwe. 'Het absurde idee je nooit meer te zien' verscheen bij Wereldbibliotheek.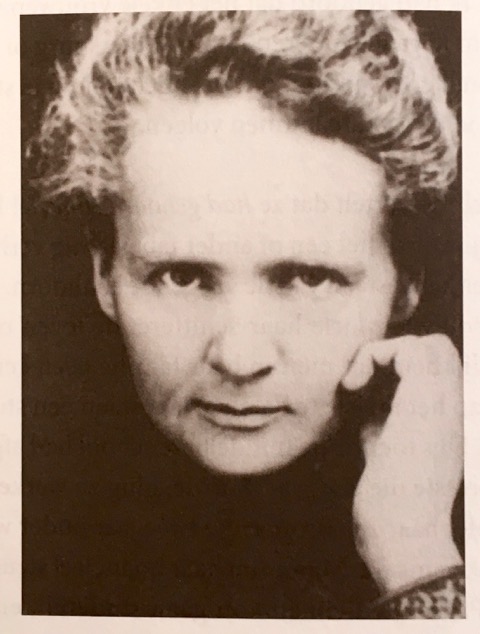 Soulmates
We leren Marie, of liever Manya Slodowska, wat haar oorspronkelijke Poolse naam is, kennen als verpauperde halve wees in Warschau. Ze is een ernstige jonge vrouw met tonnen talent en een ongelooflijk doorzettingsvermogen. Ze gaat aan de slag als gouvernante om haar oudere zus Bronia de kans te geven medicijnen te gaan studeren aan de Sorbonne. Haar eigen studie natuurkunde begint ze pas op het moment dat haar zus afgestudeerd is.
In het voorjaar van 1894 ontmoet ze Pierre Curie, ze is dan 27 en beiden worden ware soulmates. Pierre stopt met zijn eigen studie naar magnetisme en werkt mee aan het onderzoek van zijn vrouw. In erbarmelijke omstandigheden, in een haveloze kapotte loods ontdekken ze samen polonium en radium.
Nobelprijs
Het Nobelprijscomité was aanvankelijk van plan om de ontdekking enkel aan Pierre Curie  toe te schrijven – zo ging dat in die tijd –
maar Pierre protesteert en schrijft dat hij de prijs alleen kan aanvaarden als die ook aan Marie wordt toegekend.
Beiden krijgen in de daaropvolgende jaren erkenning maar geen labo. Ze zijn bovendien blind voor de verwoestende effecten van radium. Pierre is al ernstig aangetast als het noodlot toe slaat, hij wordt op straat overhoop gereden en sterft. Marie, intussen moeder van twee meisjes, de ernstige Irene en de artistieke Eve, stort zich nog onverzettelijker op haar werk.

In het boek bots je op gekende en minder gekende foto's van Marie Curie, ze schetsen het complexe portret van haar persoonlijkheid. Zo is er ook een foto van de eerste van de prestigieuze Solvay-conferenties in Brussel, waar Marie Curie te zien is als enige vrouw tussen de beste wetenschappers van dat moment als Einstein, Planck, Rutherford, Poincaré.. Op die foto staat ook Langevin, de getrouwde minnaar van Marie, met wie ze na de dood van Pierre, een korte affaire heeft.
Een affaire die haar ei zo na haar tweede Nobelprijs voor Scheikunde zal kosten.
Meer details over deze verwoestende affaire, over Marie als vrouw, stuurse moeder én sociale verzetsheldin in de oorlog, vind je in het boek.
Afscheid
Marie Curie was de eerste vrouw die de Nobelprijs kreeg en tot nu toe de enige die er twee kreeg, ze was de eerste die aan de Sorbonne afstudeerde in de wetenschappen, de eerste ook die er hoogleraar werd.  Een ambitieuze wetenschapster dus die een prachtig afscheidsdagboek neerpende voor en aan de man die haar respecteerde en die van haar hield. Precies wat de schrijfster Rosa Montero met dit persoonlijke boek ook voor haar man Pablo doet.
Montereo beschrijft de absurditeit van de dood, maar ook de schoonheid en de zin van het leven.
Dit is dus geen droef boek maar een boek waarin je bepaalde zinnen aankruist omdat ze precies beschrijven wat verlies en rouw met een mens doen en omdat ze rust en wijsheid uitstralen. Hier is er zo eentje: 'De kleinheid van de mens vermindert de ernst van de dood of maakt hem in elk geval zo klein als wijzelf zijn. Wanneer je je bevrijdt van de illusie van je eigen belangrijkheid, worden de dingen minder angstaanjagend.'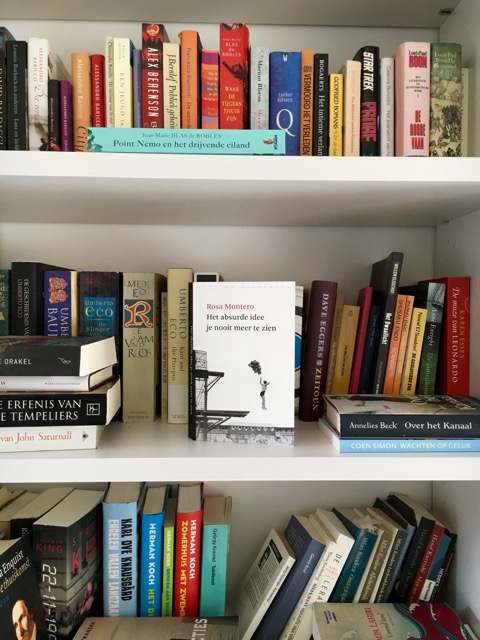 Hilde Devoghel sprokkelt verhalen en koestert mooie zinnen. Ze schrijft en schrapt in zwarte schriftjes, in een bloedhete auto, leunend op een winkelwagen, tijdens de voetbaltraining…Op dit moment neemt ze een professionele pauze om te schrijven.. héérlijk veel te schrijven. Dat doet ze op haar blog Tales and Talks of als gastredacteur op This Is How We Read.