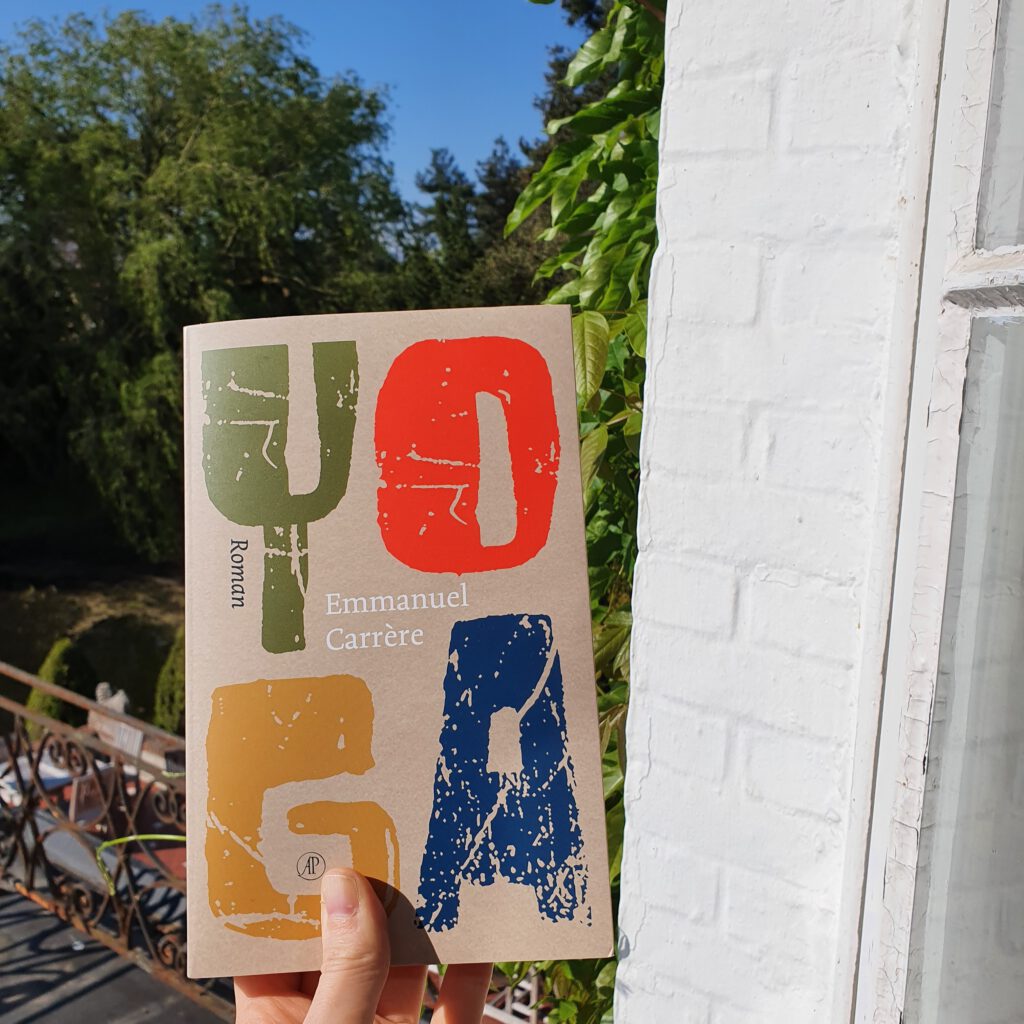 Weet je nog dat ik hier bekende dat ik al vrij lang in een leesdip zat? Dat probleem is intussen van de baan. In 2022 staat 'boeken lezen' weer hoog in mijn Tijdsbesteding Top 10. Het samen lezen en met de This Is How We Read-redactie uitwisselen over onze 'boeken van de maand' heeft daar zeker mee te maken. Dat is gewoon enorm leuk. Maar ook in mijn eentje lees ik weer een respectabel aantal titels. Waardoor zich (zoals dat gaat) meteen een nieuw probleem aandient.
Tegenwoordig staat het geheugen van mijn gsm vol met foto's van favoriete passages uit romans, 'die ik zeker nog eens moet citeren in een blogpost'. Wat vervolgens never gebeurt.
Behalve vandaag. Blijf daarvoor nog even hangen.
Wat ik hier volgens mij nog nooit heb bekend, is dat ik een aanslepende hoofdpijnprobleem heb. Geen fun fact, zo'n dag of vier per maand hevige migraine. Maar in mijn leven wel een true fact – ik probeer nog altijd de code te kraken. Tegenwoordig ga ik in de tegenaanval met looptrainingen, jawel, ook lezers lopen en sporten. Maar in de herfst van 2021 probeerde ik het met yoga, de zachte, versoepelende variant. Yin yoga moest mijn verkrampte nekspieren helpen ontspannen – je weet wel:
schrijven, schouders optrekken, geconcentreerd in je bubbel zitten en niet merken dat je helemaal opspant. Yoga zou dat wel even omdraaien.
Dacht ik. Hoopte ik. Yoga deed zeker iets. Misschien neem ik het ooit herop, dat sluit ik niet uit. Maar voorlopig ben ik op zoek naar méér energie (wie niet?) en van yoga werd ik doodmoe. En om het erger te maken – ja, de bekentenissen blijven maar komen – … van yoga moest ik huilen. Gewoon publiekelijk, in de yogaklas. Niet iets waar ik mij comfortabel bij voel. Maar alweer: wel een true fact.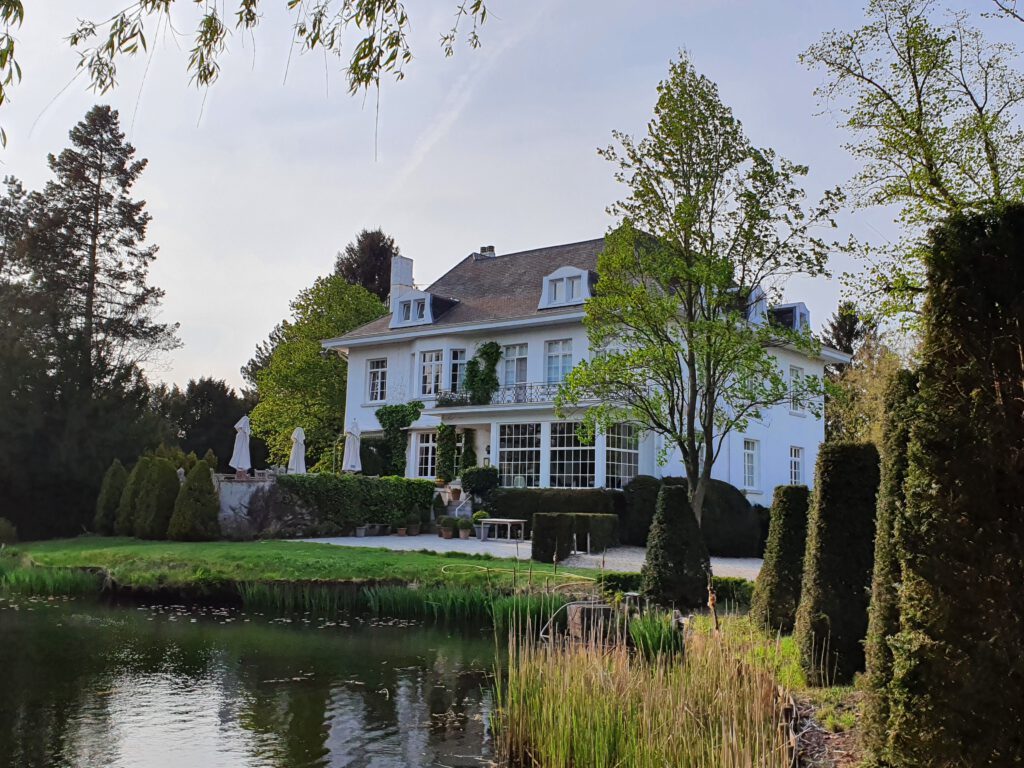 Dus gooide ik (nog altijd vorige herfst) 'huilen op de yogamat' in de Google zoekbalk en het bleek een ding. Er zijn al talloze artikels geschreven over yoga, emoties en tranen. En precies op dat moment kreeg ik het persbericht binnen over de nieuwe roman van Emmanuel Carrère, Yoga. Ik was meteen geïntrigeerd.
Carrère belandde van de yogamat in de psychiatrische kliniek, waar hij voor depressie behandeld moest worden met elektroshocks. Ik dacht dat ik de 'dark side' van yoga op het spoor was en dook enthousiast in de roman van de Franse successchrijver.
'Yoga' bleek een uitstekend boek vol memorabele passages, ik heb mijn telefoongeheugen om het te bewijzen. Maar de link tussen yoga en donkere emoties is niet zo clear cut als ik misschien verwachtte toen ik begon te lezen. Carrère had een voorgeschiedenis van mentale problemen en kampte ook met relatiestrubbelingen toen hij op de meerdaagse vipassanaretraite vertrok, waarover hij een 'fijnzinnig, lichtvoetig boekje' hoopte te schrijven. (Carrère mediteert al 20 jaar en ondervond nooit eerder een deprimerende invloed van yoga – wellicht zijn tranen op de mat toch niet zó wijdverspreid…) Hij moest zijn retraite onverwacht onderbreken om te gaan spreken op een begrafenis van een van de slachtoffers van de aanslag op de Charlie Hebdo-redactie. Geen lichte kost. De zwaarte die hem vervolgens overviel, kwam niet door of uit yoga, maar uit zijn (bipoliare – zo ontdekt hij) binnenste en zijn concrete omstandigheden (terrorisme in Frankrijk, vluchtelingencrisis in Europa).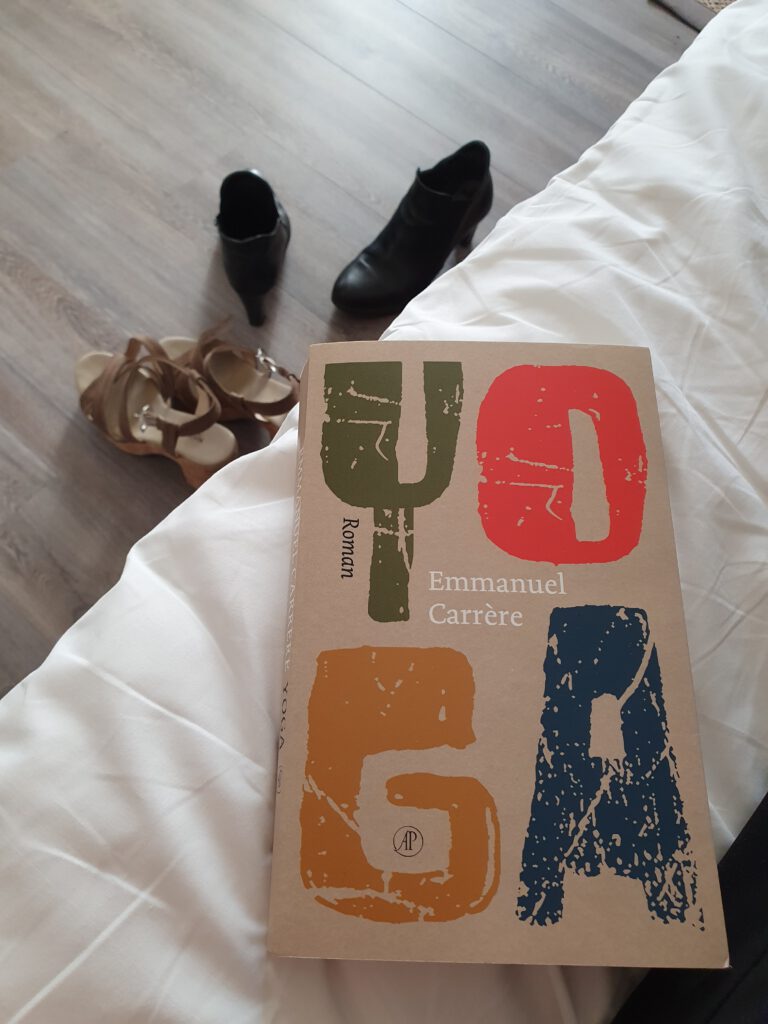 Carrères roman was, met andere woorden, helemaal niet wat ik ervan verwachtte. Nergens wordt geïnsinueerd dat yoga gevaarlijke, donkere krachten losmaakt. Tegelijk was het boek precies wat ik graag lees. Carrère schrijft heel authentiek over zijn zelfonderzoek en zijn ervaringen met yoga, als journalist of als docent creatief schrijven aan jonge vluchtelingen op het Griekse eiland Leros. Het is een bedwelmend en uiteindelijk positief boek over een mentale dip. Oh ja, en het geeft zin om te mediteren.
Mijn favoriete passage:
"Mijn vak, mijn talent, is vertellen, en de vraag die ik mezelf stel kan in alle omstandigheden worden samengevat met: wat is het verhaal?
Exact het tegenovergestelde van mediteren waarvan het doel nu juist is (…) om jezelf geen verhalen meer te vertellen.
Die dikke laag van vertellen, oordelen en commentaar leveren weg te schrapen waarmee mensen zoals ik naarstig de dingen proberen te bedekken zoals ze zijn. Die hele vipanassaretratie lang heb ik niet alleen zinnen zitten te bedenken, maar me ook de hele tijd afgevraagd wat ik ervan vond, van die vipanassaretraite: goed of slecht? Eerder goed dan slecht. Wat ik wilde zeggen (…) wat ten grondslag zou moeten liggen aan mijn verhaal, wat de lezers ervan zouden moeten opsteken, was eenvoudigweg dat mediteren goed is. Dat yoga goed is."
Ook sterk zijn de talrijke definities van mediteren die Carrère in de loop van het boek rondstrooit, en die hij aan het einde nog eens handig oplijst voor de luie lezer (ik kijk naar mezelf). Er zijn er zoveel dat deze luie blogger ook zonder schroom selecteert:
"Mediteren is een tijdje roerloos en zwijgend blijven zitten. Mediteren is alles wat er in je bewustzijn gebeurt in de tijd dat je roerloos en zwijgend blijft zitten. Mediteren is een getuige in je binnenste oproepen die de maalstroom van je gedachten observeert zonder zich erdoor te laten meeslepen. Mediteren is de dingen zien zoals ze zijn. (…) Mediteren is je aandacht vasthouden. (…) Mediteren is het tot stilstand brengen van je mentale schommelingen. (…)
Mediteren is in je binnenste afdalen en tunnels graven, dammen bouwen, nieuwe wegen openen, iets dwingen te ontstaan en dan uitkomen in weidse openlucht. Mediteren is in jezelf een geheim en lichtgevend gebied vinden waar je je goed voelt. Mediteren is op je plaats zijn waar je ook bent. (…)
Mediteren is jezelf niets meer wijsmaken. Mediteren is laten gaan, niets meer verwachten, niet meer je best doen om wat dan ook te doen. Mediteren is leven in het nu. (…) Mediteren is niets toevoegen. Dat was het dan. Op deze definities, die ik heb gelezen en nog eens gelezen, heb ik niets aan te merken."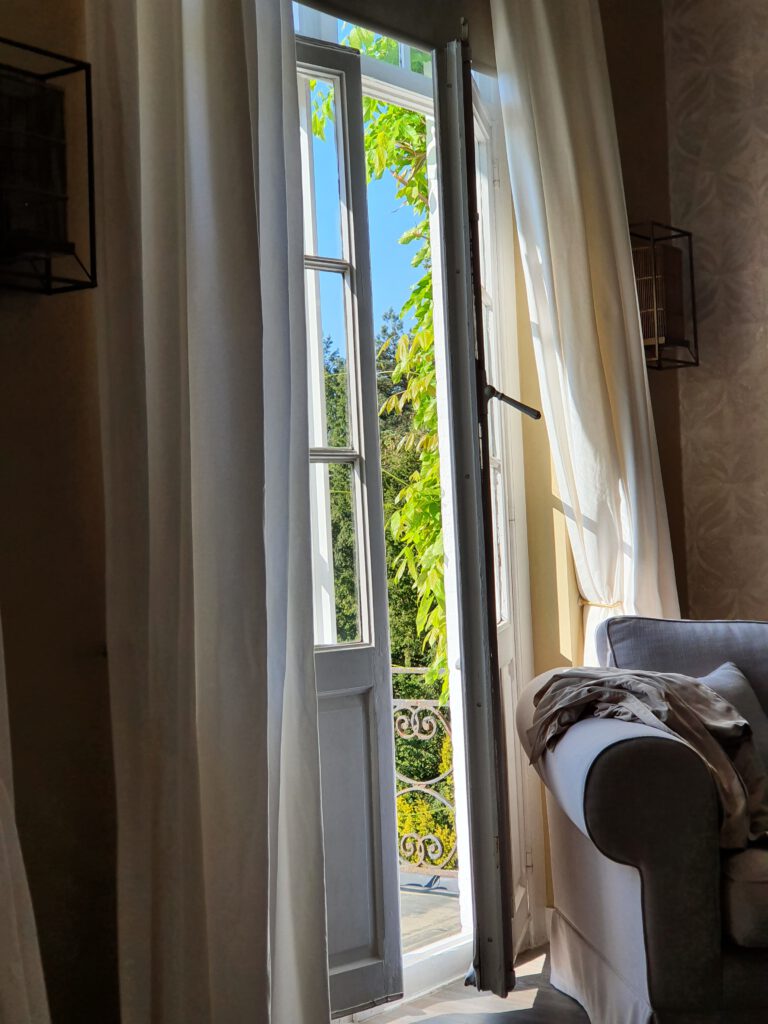 Het grappige is dat een vriendin mij (Barbara) een tijdje geleden vertelde dat zij liever loopt dan mediteert: 'Of eigenlijk lukt mediteren mij gewoon beter tijdens het lopen dan op een matje.' En met mijn beperkte ervaring – ik begon pas in april dit jaar met Start 2 Run – moet ik haar bijtreden. Niets stopt mijn gedachtenmolen zo goed als een loopsessie. Lopen is mediteren – ik steel hierbij de slogan van vriendin An. En de definities van Emmanuel Carrère.
PS: Met humor schrijven over verdrietjes op de yogamat – onze winnaar van de columnwedstrijd 2019, Bert Aerts, doet dat uitstekend. Zeg nu zelf.
PPS: Op de fantastische site van The New Yorker schrijf Ian Parker over Carrère: "His chosen form could be described as comparative self-portraiture: he looks out at the world, then looks in, then out again, and assembles it all into an artful collage. In his hands, the narcissistic lament "What about me?" becomes a potent observational tool." Mooi gezegd, toch?
PPPS: De foto's bij dit stuk dateren van april 2022, toen ik Yoga las tijdens een weekendje op hotel in Mol.