2020 was voor mij geen goed leesjaar. Understatement. Misschien las ik het afgelopen jaar wel het minste romans van alle jaren die verstreken sinds ik leerde lezen. Ik zit in – wat heet – een leesdip. Voor een stuk ligt dat aan de omstandigheden. Toen de scholen halverwege maart de deuren sloten, net op het moment dat ik op werkvlak een versnelling hoger schakelde, verdween literatuur voor enkele maanden van mijn radar. Ons huis was vol mensen, spullen, taken, onheilspellende nieuwsberichten en deadlines. Dat ik me ergens zou kunnen afzonderen om rustig een boek te lezen, leek tijdens de eerste lockdown een verre wensdroom, zo een met het label 'highly unlikely to happen'.
De zomer bracht weinig beterschap maar sinds september lees ik opnieuw af en toe een roman of kort verhaal. Met wisselend succes, moet ik eerlijk toegeven. Die leesdip zat er immers gewoon aan te komen, los van corona. Ik voel al een tijdje (tot mijn afgrijzen) dat ik weliswaar nieuwsgierig blijf naar het oeuvre van vers of mij onbekend literair talent, maar dat ik – in vergelijking met pakweg tien jaar geleden – minder energie of geduld kan opbrengen om me erin te verdiepen. Verder was net-voor-bedtijd jarenlang mijn leesmoment bij uitstek. Maar tegenwoordig grijp ik voor het slapengaan eerder naar mijn smartphone (vreselijk, maar eerlijk). Instagram is een bron van tijdverlies (volg ons op @thisishowwereadblog of @marsipanmusings), en af en toe ook van leuke longreads, zoals de stukken over opvoeding op @nytparenting, de essays en korte verhalen op @newyorkermag en de stilaan wereldberoemde levensschetsen op @humansofny.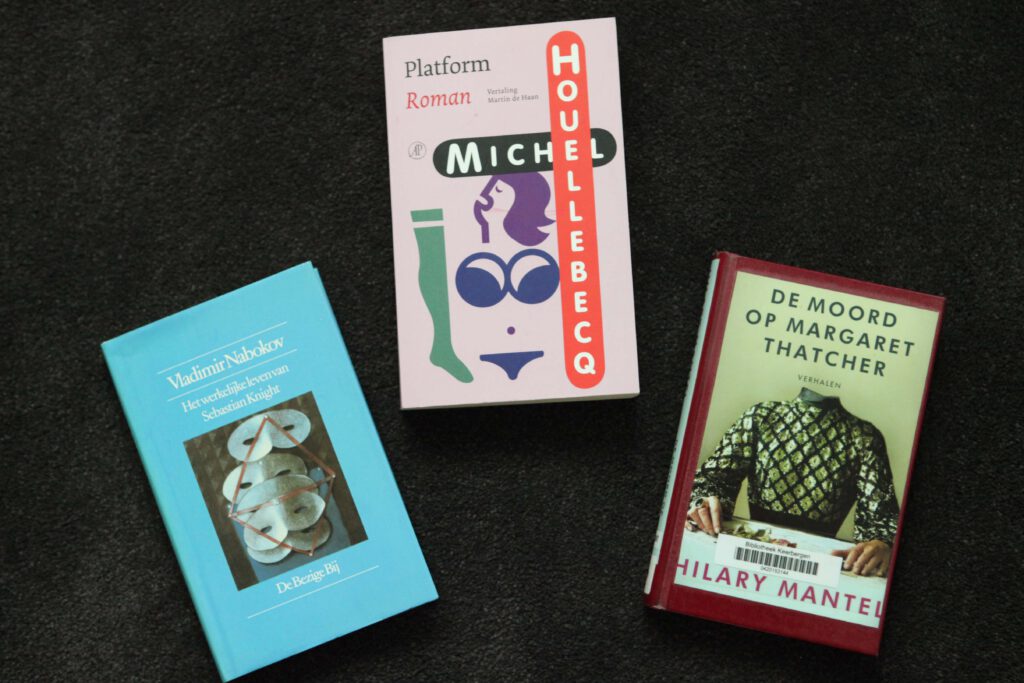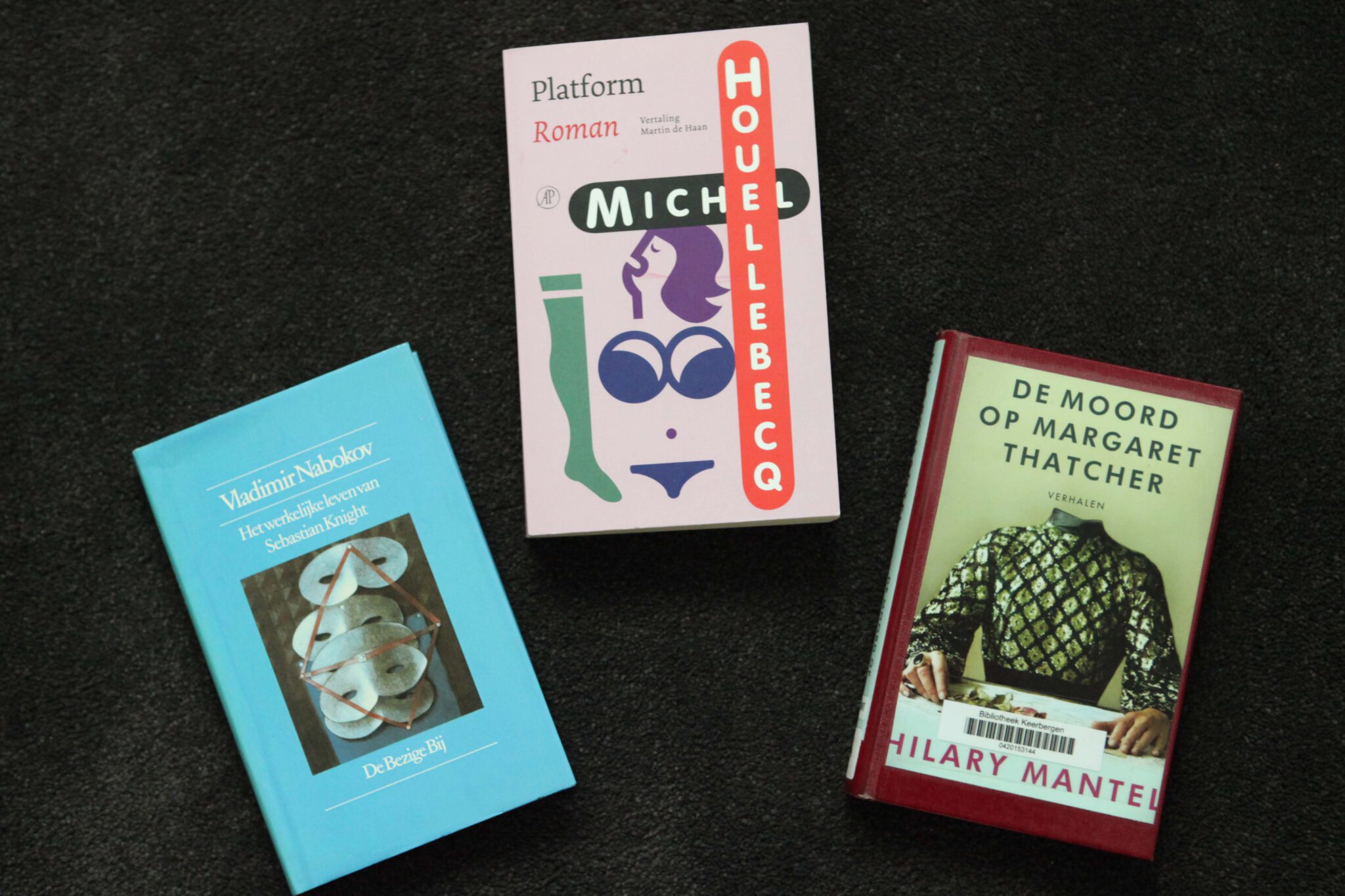 Voorlopig laat ik de leesdip maar een beetje gebeuren. Ik wil mezelf niet dwingen om een roman te lezen. Ik moet al genoeg: lezen is de beloning, ik vertrouw erop dat het verlangen ernaar (of misschien eerder: de mentale ruimte ervoor) terugkomt. Ook dit jaar gebeurde het immers – af en toe, ondanks alles – dat ik in een boek op een paragraaf stootte die ik wou inkaderen en die me in volle hevigheid herinnerde aan al het plezier, al het inzicht in de menselijke soort en alle talige schoonheid die lezen kan brengen. Kleine leesgelukjes waren dat. Ik deel er vier. Misschien werken ze aanstekelijk?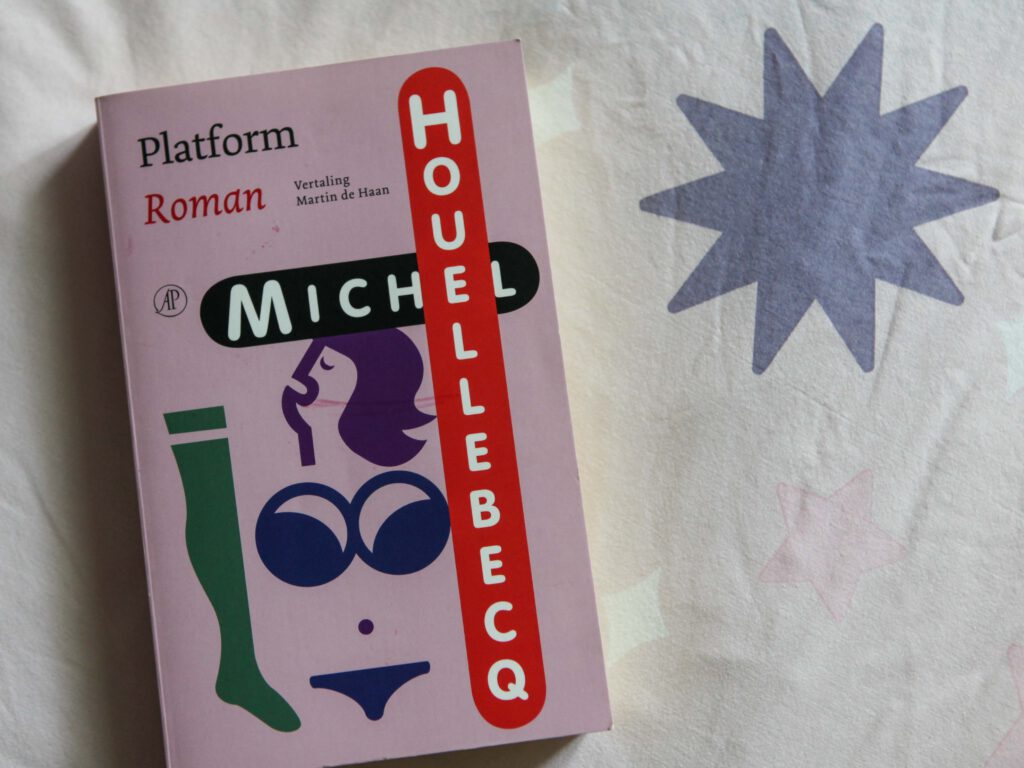 "Zodra West-Europeanen een paar dagen vrij hebben, haasten ze zich naar de andere kant van de wereld, ze steken de halve wereld over per vliegtuig, ze gedragen zich letterlijk als ontsnapte gevangenen. Ik veroordeel ze niet; ik sta op het punt hetzelfde te doen. Mijn dromen zijn middelmatig. Zoals alle West-Europeanen wil ik reizen. Maar daarbij krijg je natuurlijk te maken met allerlei problemen, de taalbarrière, de slechte organisatie van het openbaar vervoer, de risico's van diefstal en oplichterij; dus, om het wat botter uit te drukken, wat ik eigenlijk wil is toerisme bedrijven. Iedereen heeft de dromen die hij aankan, en mijn droom is een eindeloze reeks van 'Zinderende rondreizen', 'Kleurrijke bestemmingen' en 'Genoegens à la carte' – om de thema's van de drie Nouvelles Frontières-catalogi te citeren."
Michel Houellebecq was de eerste schrijver die me tijdens de lockdown in april kon verleiden om een roman uit te lezen. Platform, een dijk van een satire op de westerse toeristische industrie, was dan ook het perfecte leesvoer in aanloop naar de 'staycation' van 2020.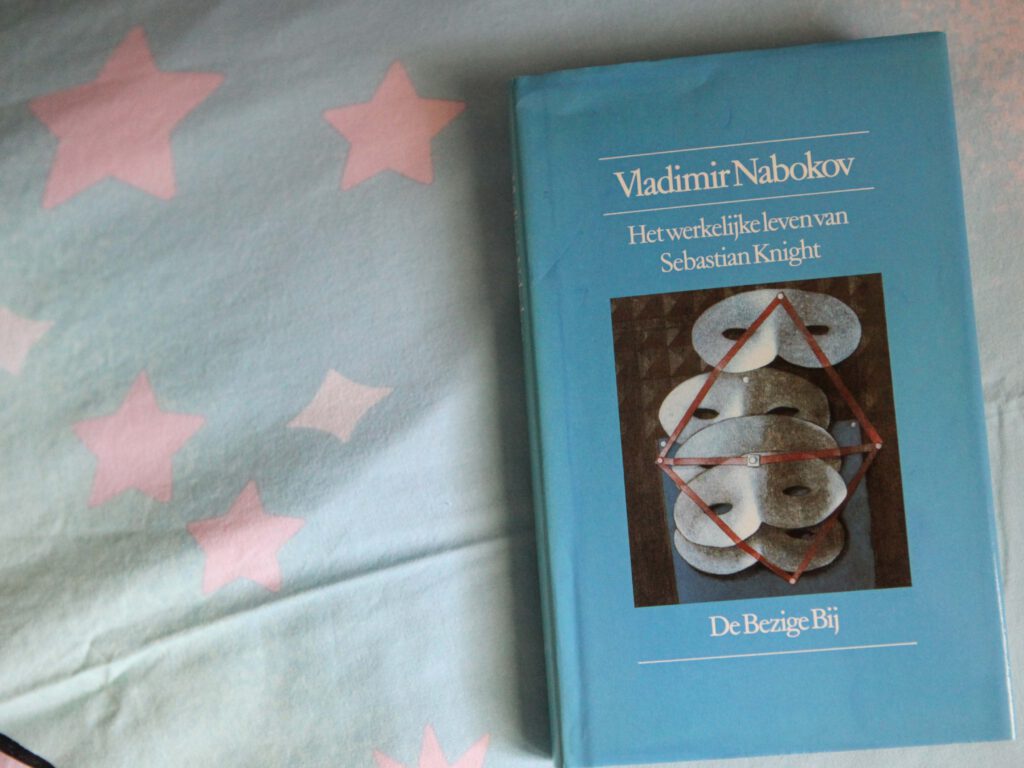 "Nu het te laat was en de winkels van het leven dicht waren, had hij er spijt van nooit dat ene boek te hebben gekocht dat hij altijd had willen hebben; dat hij nooit een aardbeving had meegemaakt; nooit Tatjiènloe in Tibet had gezien of blauwe eksters had horen schetteren in Chinese wilgen; het dwalende, onbeschaamd uit haar ogen kijkende schoolmeisje niet had aangesproken dat hij op een dag was tegengekomen op een afgelegen laar; niet had gelachen om het flauwe grapje van een verlegen lelijke vrouw toen heel de kamer zweeg; treinen had gemist, en toespelingen en kansen; het muntje dat hij in zijn zak had niet aan de oude straatviolist had gegeven die bibberig voor zich uit stond te spelen op een bepaalde grauwe dag in een bepaalde vergeten stad."
In geval van literaire lethargie wend ik mij graag tot mijn oude helden. Vladimir Nabokov stelt me nooit teleur. Voor 'Het werkelijke leven van Sebastian Knight', zijn perfect gecomponeerde parodie op het genre van de biografie, zette ik even al mijn plichten on hold. Dat weekend kreeg lezen voorrang op alles.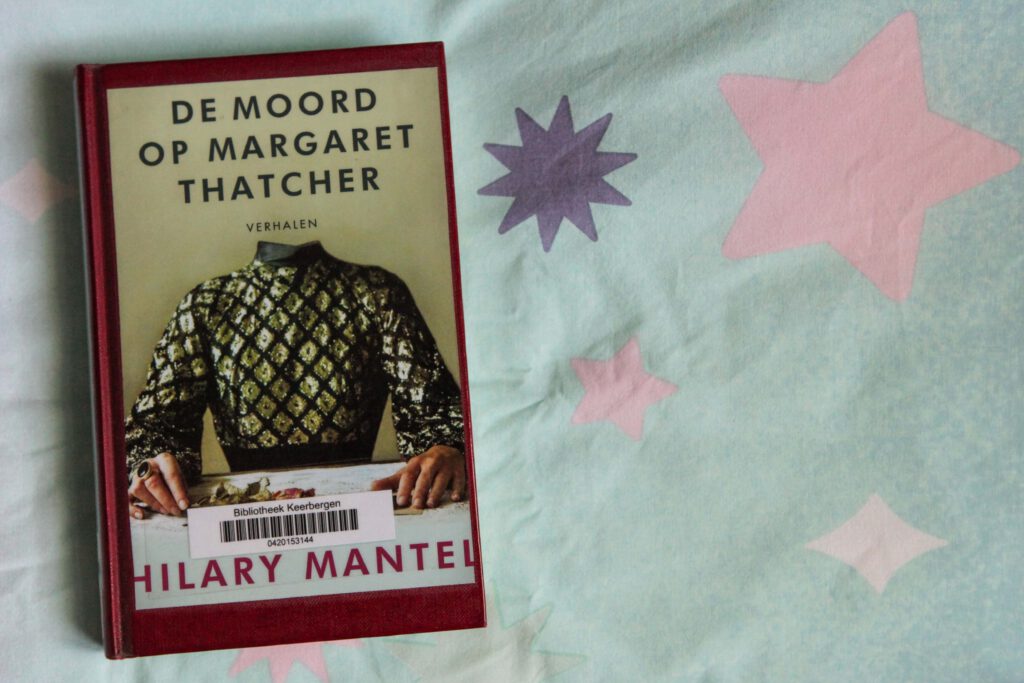 "'Ik was pas in Notting Hill,' zei Marcella, 'waar ik werd ontslagen omdat ik had nagelaten de stoelpoten af te stoffen.' 'Dat kan onmogelijk uw enige tekortkoming zijn geweest,' zei meneer Maddox. Hij zei het alsof hij de kwestie woog, en zijn toon was argwanend. 'In Kensington, ja. In Holland Park, misschien. In Notting Hill? Ik betwijfel het. U kunt beter openheid van zaken geven. Wat hebt u nog meer gedaan? Of moet ik zeggen: wat heb ik nagelaten te doen?' 'Ik werd niet verkracht,' zei Marcella. 'Ik heb ingestemd.'
Toen ik in september met de kinderen door de bibliotheek struinde (ja, we blijven fans – mijn leesdip heeft de dochters niet besmet, voorlopig), kreeg ik een cover in het vizier die een belletje deed rinkelen. De verhalenbundel 'De moord op Margaret Thatcher'? Heeft Katrien die ooit geen rave review gegeven op deze blog? (Toch wel!) Het verhaal 'Het Engelse instituut' is een pareltje. Huishoudster Marcella heeft net een baan gevonden in een sjiek huis in Londen, uitgerust met een panic room. Stap voor stap komt de lezer erachter wat er is gebeurd op het vorige adres waar Marcella poetste, toen het gezin op skitrip was en Marcella achterbleef met – nee, ik ga niet teveel verklappen. Maar dit verhaal geeft een pakkend beeld van de klassenverschillen in het Londen van vandaag en vat stilistisch goed de verwarring samen van iemand die het Engels minder-dan-perfect beheerst. Paniek – de echte soort; de doffe, langdurige – speelt zich niet af in speciaal daarvoor gebouwde, met jet-douches uitgeruste, ondergrondse kamers. Echte paniek is voor het zolderkamertje.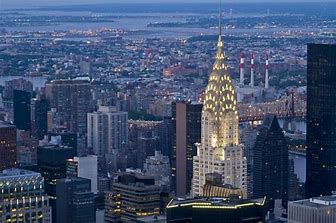 "There are times now, and my life has changed so completely, that I think back on the early years and I find myself thinking: It was not that bad. Perhaps it was not. But there are times, too—unexpected—when walking down a sunny sidewalk, or watching the top of a tree bend in the wind, or seeing a November sky close down over the East River, I am suddenly filled with the knowledge of darkness so deep that a sound might escape from my mouth, and I will step into the nearest clothing store and talk with a stranger about the shape of sweaters newly arrived. This must be the way most of us maneuver through the world, half knowing, half not, visited by memories that can't possibly be true. But when I see others walking with confidence down the sidewalk, as though they are free completely from terror, I realize I don't know how others are. So much of life seems speculation."
Elizabeth Strout schoot in 2019 vanuit het niets naar de hoogste regionen van mijn 'favoriete schrijvers'-klassement. Met de korte verhalen over Olive Kitteridge pakte ze me helemaal in. Hongerig naar meer verslond ik meteen erna 'Ik heet Lucy Barton', wat me minder betoverde. Al besefte ik ergens dat dat aan mij lag. Lucy Barton is een stiller, subtieler boek dan Olive Kitteridge. In 2019 vloog ik erdoor, op zoek naar meer Olive, minder geïnteresseerd in Lucy's eigenheid. Toen ik het in 2020 opnieuw las – een oud goed voornemen, dat ik nu en dan afstof – viel mijn mond open van bewondering. Wat een fijnzinnig, genuanceerd, eerlijk en hartverscheurend verhaal! Lucy Barton groeit op tussen de maïsvelden van Amgash, Illinois, in een disfunctioneel gezin. Door te lezen en studeren onttrekt ze zich aan die achtergrond (in zoverre dat gaat) en wordt ze schrijfster in New York, met het ene verhaal dat ze heeft. Haar vrouwelijke mentor zegt: "You will have only one story. You'll write your one story many ways. Don't ever worry about story. You have only one." En veel later, jaren nadat haar moeder haar bezoekt in een ziekenhuiskamer met uitzicht op de Chrysler Building, beseft Lucy: "When I am alone in the apartment these days, not often, but sometimes, I will say softly out loud, "Mommy!" And I don't know what it is— (…) But this is my story. And yet it is the story of many. (…) Mommy. Mom! But this one is my story. This one. And my name is Lucy Barton." Als je nog één boek wil lezen in 2020, kies dit en lees het traag. Leesgeluk verzekerd.
PS: Ik schreef deze blogpost in het kader van de BlogBoost NajaarsChallenge. Met deze challenge willen Nina en Evi van BlogBoost ervoor zorgen dat bloggers opnieuw (heel veel) plezier beleven aan het bloggen. Tegen de leesdip, tegen de blogdip, ladies!