4 prentenboeken bestand tegen regen, files en verveling
D-E G-R-O-T-E V-A-K-A-N-T-I-E! Krijg je een spontane stressaanval omdat je de totale meltdown van dochter nr.2 bij de gate al voelt komen? Of kan je de eerste Cosmopolitan op het terrasje in Nieuwpoort reeds proeven?
Het enige wat soms roet in het eten (of de barbecue) kan strooien, is het typische Belgische weer, vertragingen of files. Dus, beste ouders, wees gewapend. Met deze vier boeken hou je de kroost een tijdje zoet. Op de achterbank, het appartement aan zee of aan de gate. Enneuh… veel reisplezier!
De Picknick, het muizenhuis, Sam en Julia, Karina Schaapman, Uitgeverij Rubinstein
Pfff, het regent, en dat vinden Sam, Julia, Fatima en Mo niet leuk. Maar wat horen ze daar? De nieuwsmuis heeft nieuws: er is goed weer op komst! De muizen vinden het hoog tijd om te gaan picknicken. En zo begint het avontuur.
Met Het muizenhuis sla je drie vliegen in één klap: je leest een prachtig foto/prentenboek waarin je steeds nieuwe details ontdekt. Verder kan je er inspiratie vinden voor een indoor picknick met zelfgemaakte hapjes. En, last but not least, wat denk je van het bouwen van een eigen muizenhuis? Want Het muizenhuis, dat bestaat echt. Studio Schaapman bouwde een reusachtig decor voor het maken van dit boek. Met karton, papier maché en stukjes stof. Op de website kan je instructiefilmpjes terugvinden. Veel lees-, picknick- en knutselplezier. En ja, je kan Het muizenhuis ook bezoeken in Amsterdam.
Verloren sokken en andere problemen, Floortje De Backer en Silke Groffy, Uitgeverij Vrijdag
Concentreer je even op andere problemen en negeer de regen of het gezeur op de achterbank. Verloren sokken en andere problemen is een verzameling vertederende, schalkse en soms ook droevige gedichten over grote en kleine problemen. Inspireert het je op een sokken- of kabouterjacht? Of gaan de kabouters in huis zelf aan het dichten?
Hier al een voorsmaakje:
GROTE MENSEN
"Of kabouters bestaan?
Ik ben het vergeten.
Toen ik nog een kind was,
Heb ik het geweten."
PROBLEEM IN 5 STAPPEN
1: stop het probleem in een fles.
2: Draai het rond en tel tot zes.
3: Schud het helemaal door elkaar.
4: Vloek erop, heel even maar.
5: Gooi het dan heel ver in de zee.
Iemand anders zal het vinden,
Iemand anders neemt het mee.
(Krijgt hij het wel open?
Prikt of pikt het, doet het zeer?
Trek je daar maar niets van aan.
Dat is jouw probleem niet meer)
Wereldsteden, een atlas met 30 stadsplattegronden, Martin Haake en Georgia Cherry, Rubinstein
Vergeet Google Maps of een old school stadsplan. Laat de kinderen steden verkennen aan de hand van deze speelse atlas vol weetjes. Grappige feiten, kindvriendelijke activiteiten en hotspots sieren de kleurrijke plattegronden van o.a. Londen, Barcelona, Moskou, Hongkong en Sydney.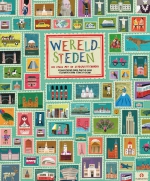 Zoemen we even in op favoriet Berlijn, dan krijgen we tips als het Juxicircus, het oudste kindercircus van Berlijn, de stad verkennen per kano of een bezoekje brengen aan knutselworkshop La Bastellerie.
Staat je bestemming niet tussen de uitgebreide lijst met wereldsteden? Dan kunnen de reiskabouters zelf aan de slag om een plattegrond te maken van Marseille, (incl. jullie lievelingsijssalon en fijnste terrasje) de tuin van oma en opa of zelfs jullie huis. Bezienswaardigheden als papa's vermiste sokkenschuif en broers wereldrecord rommelige slaapkamervloeren kunnen niet ontbreken als attractie.
Volgens Fiep, levenslessen van Fiep Westendorp, Joyce Roodnat, Rubinstein
Auteur Joyce Roodnat keert de wereld op z'n kop. Of toch althans die van Nederlands grootste illustratrice, Fiep Westendorp. Want Fiep illustreerde teksten, eigenwijs en met de vinger aan de (oer-Hollandse) pols. Nu is het dus Joyces beurt. Ze laat zich inspireren door Fiep en schrijft er olijke, filosofische en rake teksten bij. De 21ste eeuw nestelt zich tussen Fieps pentekeningen. Over botox-queens, het moderne toerisme, Karel Appel en kattofielen.
Alles wat jullie dus nodig hebben is pen, papier en enkele onwaarschijnlijke leuke Fiep Westendorp tekeningen om de inspiratie wakker te schudden. Wat is het daar plots stil op de achterbank. Hopelijk is het nog ver…
NU!
Hou van mij, hou van mij, hou van mij.
HOU VAN MIJ.
Hou van mij.
Hou toch eens van mij.
NU.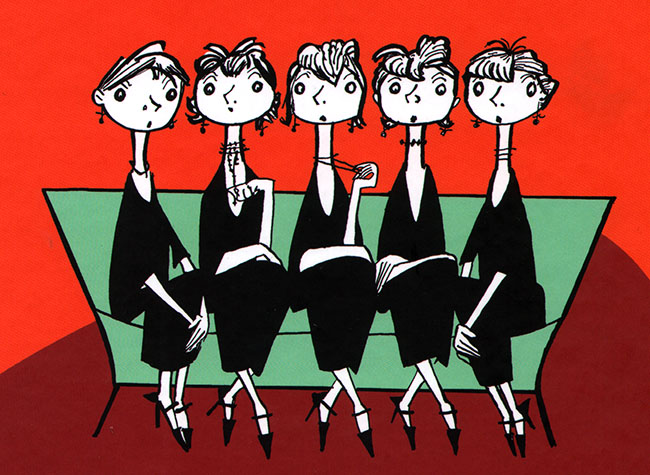 Fijne vakantie gewenst!