De ene droomjob is de andere niet. Terwijl sommigen alles zouden geven voor een job in de schijnwerpers, als topmanager of – waarom niet – als webshopeigenaar, zou je mij wel kunnen verleiden met een baan als schrijver van reisgidsen. Een land van binnen en buiten mogen ontdekken, de meest bijzondere plekjes vinden en daarover kunnen schrijven. Seems like heaven on earth to me.
Maar hoe begin je daaraan, aan een reisgids schrijven? Ik vroeg het aan Walter de Vries, auteur van de Dominicus reisgids over Sardinië die ik binnenkort in mijn valies mag steken.
Walter begon zijn carrière als jurist in de telecommunicatiesector. Voor zijn job zat hij vaak in het buitenland en dat kon hem wel bekoren. Hij begon te schrijven voor magazines (onder meer voor Tableau, Nautique en Residence) en liep één van de uitgevers van Gottmer tegen het lijf. Zijn eerste opdracht was een reisgids over de Caraïbische Eilanden.
Hoe vaak bezoek je een land om een reisgids te kunnen schrijven? 
Walter de Vries: "Als ik aan een reisgids van nul moest beginnen, wat twintig jaar geleden het geval was voor de Caraïben, dan ging ik er toch zo'n zestal keer naartoe voor twee weken. Tegenwoordig is er al veel meer informatie beschikbaar en schrijf ik vooral updates."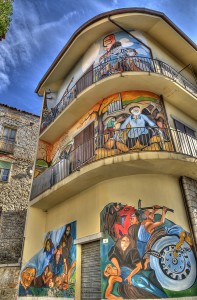 Hoe bereid je je voor om een reisgids te schrijven? 
WdV: "In de jaren negentig was het echt pionierswerk. Er was geen internet en er bestonden veel minder gidsen. Meestal kocht ik ter plaatse zoveel mogelijk boeken om informatie in te winnen. Nu is het veel gemakkelijker. Updates over openingsuren, prijzen etc. kan je gewoon online vinden. Vroeger moest je zelfs voor dit soort van banale informatie ter plaatse gaan. Daarnaast baseer ik me soms ook op tips en informatie van collega-reisjournalisten in wie ik alle vertrouwen heb. Dat doe ik enkel en alleen maar als die collega's ook dezelfde smaak en toetsingscriteria hebben. Dat gaat dan over restaurants of hotels. Wandelingen en bezoeken doe ik wel altijd zelf."
Word je in restaurants en hotels dan extra in de watten gelegd? 
WdV: "Ik stel me niet voor.
De toeristische sector is niet geïnteresseerd in reisgidsen.
Restaurants hebben vaak geen geld en hotels gaan ervan uit dat toeristen hun accommodatie al hebben geboekt voor ze een reisgids kopen. De toeristische bureaus doen wel suggesties maar in het algemeen is er weinig budget."
Wat is de meerwaarde van een reisgids anno 2015?
WdV: "We moeten ons onderscheiden van de informatie die te vinden is op het internet want de meeste reizigers nemen tegenwoordig een tablet mee op vakantie. Een reisgids moet toegevoegde waarde hebben door bijvoorbeeld te kiezen voor een aparte invalshoek?
Wat moet ik zeker bezoeken in Sardinië? 
WdV: "Sardinië is één van mijn favoriete bestemmingen ter wereld. Ik hou echt van de duinen van de Costa Verde, een oud mijngebied aan de westkust waar je nog oude treinrails en ruïnes vindt. Ook de oude stad van Alghero is echt de moeite. Van daaruit kan je naar Bosa rijden, één van de mooiste kustroutes ter wereld. Tot slot is er nog de route van de Costa Verde naar Fonni, in het binnenland. Hier kan je het echte Sardinië ontdekken."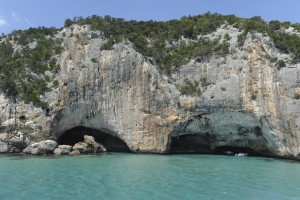 En wat moet ik zeker proeven?
WdV: "Must tastes zijn de kazen, de traditioneel gevangen tonijn van Isola di San Pietro, de pasta Alla Bottarga met eitjes van de tonijn, kreeft uit Alghero en wild uit de bergen. En daar hoort natuurlijk Sardeense wijn bij, de hele dag door."
PS: De boekenmeisjes zijn echte Italië liefhebbers. Ik deelde eerder al mijn favoriete Italiaanse boeken terwijl ik nipte van een Aperol Spritz. Barbara logeerde in een B&B met historische bibliotheek in Lecce en Evelyne interviewde Thomas Siffer in de laars van Italië.
PPS: Ook onderneemster Lien combineert reizen en (4 uur per week) werken.
PPPS: Eveline recenseerde een nieuw reismagazine.