Column op woensdag: Ik mediteer
Tijdens de zomervakantie presenteert This Is How We Read elke woensdag één van de genomineerden van onze columnwedstrijd 2019. Vandaag ontmoet je Bert Aerts, vederlicht leviterend boven zijn meditatiemat. Adem in. En… adem uit.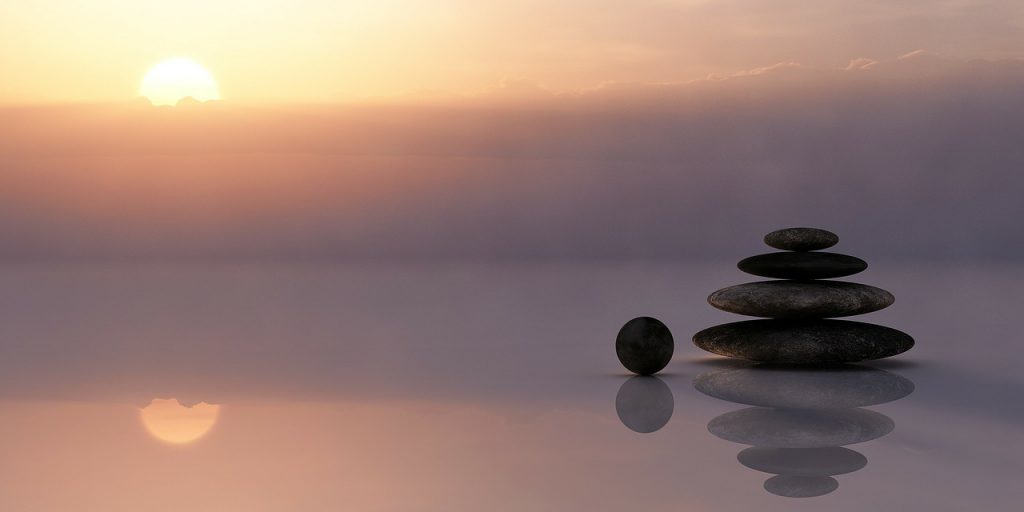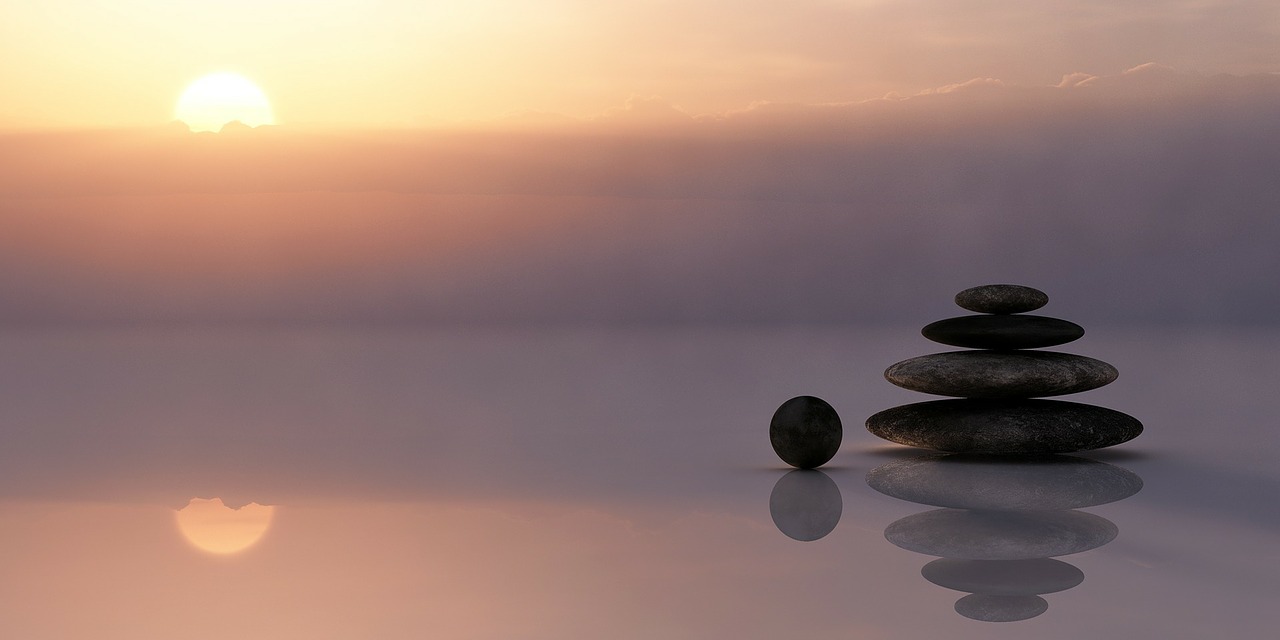 Een jaar of wat geleden kwam ik thuis uit de kast. Ik bekende mijn vriendin dat ik was beginnen mediteren. Zij vond het natuurlijk heerlijk mij hiermee te jennen: 'Bert? Telefoon! Het is Ingeborg. Ze wil haar chakra's terug.' Buitenshuis zit ik nog steeds grotendeels in de kast. Er zit namelijk weinig rek op de publieke opinie: een gezonde vent van veertig? Die gaat squashen. Of mountainbiken. Desnoods pinten zuipen en daarna naar de hoeren. Maar mediteren? Dat is iets voor geitenwollensokkers.  
 Vroeg of laat breekt voor elke man de dag aan dat hij kleur moet bekennen. Bij deze, lieve vrienden: ik mediteer. Ik ga elke avond op mijn matje zitten. Ik sluit dan mijn ogen. Ik adem in. Ik adem uit. Terwijl ik inadem zeg ik bij mezelf ik adem in en ik weet dat ik inadem. Terwijl ik uitadem zeg ik bij mezelf ik adem uit en ik weet dat ik uitadem. Dat heb ik eens ergens gelezen. Works like a charm.
Het is een misvatting dat mediteren moeilijk is. Nog zo'n misvatting: mediteren is pas echt mediteren als het uitmondt in een diepgaande, mystieke ervaring.
Zit je daar rustig op je matje, beginnen al je zevenendertig chakra's plots synchroon te resoneren op het ritme van de kosmos.
Overal energie. Overal wit licht. Je merkt plots tot je eigen verbazing dat je een halve meter boven je matje zweeft. Nadien is niets nog wat het geweest is. Zonder boe of ba verlaat je vrouw en kind. De rest van je leven slijt je in een grot bovenop een besneeuwde berg. Je eet alleen nog volkorenrijst. Ik kan iedereen gerust stellen: als ik mediteer gebeurt er niets van dat alles. Sterker nog. Eigenlijk gebeurt er helemaal niets. Mijn gedachten dwalen af. Dat wel.
Zit ik plots aan borsten te denken. Erg is dat niet maar het leidt natuurlijk wel af. Het is dan zaak de aandacht opnieuw naar de ademhaling te brengen.
Ik stel me dan altijd een ervaren verzorgster in een tehuis voor mensen met dementie voor. Ze heeft het geduld van een olifant. Voor de dertigste keer die nacht ziet ze in de lange gang een bewoner in gestreepte pyama voorbijschuifelen. Hij is gedesoriënteerd en stamelt iets. De verzorgster weet dat ze niet moet redetwisten. Er is geen irritatie. Ze doet haar job. Legt haar hand op de schouder van de man en leidt hem zachtjes terug naar zijn kamer. 'Hier is 't te doen, Joske.' Adem in. Adem uit. 
Soms gebeurt er wel eens iets. Dan merk ik bijvoorbeeld dat er verdriet is. Niets overweldigend. Een verdrietje, in verkleinvorm. Terwijl ik in- en uitadem word ik me daarvan bewust. Uitleggen hoe is erg moeilijk. In het geval van verdriet iets met water. Een gezwollen gevoel in het midden van mijn kop. Alsof het reservoir waar mijn tranen vandaan zouden komen mocht ik wenen –maar dat doe ik niet- ietsjes voller is dan normaal. Inademen gaat wat minder vanzelf. Uitademen wordt een beetje meer zuchten. Wat ik daar op mijn matje vervolgens dan met dat verdriet doe, dat heb ik moeten leren. Het vraagt een minimum aan moed. De hele avond chips schranzen en Candy Crush spelen is makkelijker. Ik zit bij dat verdriet en doe … helemaal niets. Ik probeer het niet te vatten en ik duw het niet weg. Ik vecht er niet tegen en ik duik er niet in. Ik vraag me niets af en neem me niets voor. Ik zit en ben aanwezig. Punt. Veel is het niet. Tien minuten later is het klaar.  
Daarna gaan mijn verdrietje en ik nog even bij mijn vriendin in de zetel zitten.
We drinken een theetje met z'n allen. Best gezellig. Wat me erg gelukkig stemt is wat ik na het mediteren niet doe: ik schrans geen chips en zit geen uren op Candy Crush. Dat ik elke dag wat meer als Ingeborg klink, neem ik er dan maar bij.  
Niet elke pen is gedoemd een wapen te zijn. De teksten van Bert Aerts willen binnenkomen, herkenbaar, als een zachte hand op je schouder. Van een goede vriend. Van een papa die zijn best probeert te doen. Een dromer als iedereen daden verwacht. Een man op de rand. Altijd mild voor zichzelf. Maar nog milder voor u!