Interview: Karin Slaughter (Deel 1)
Catfight op de redactie toen het voorstel binnenrolde om Karin Slaughter in hoogsteigen persoon te interviewen. Ondergetekende won het schaar-steen-papier wedstrijdje en sprong op de trein richting Londen. Daar wachtte de leading lady van het thriller genre ons persoonlijk om uitgehoord te worden over Laatste weduwe, haar nieuwste boek. Een gesprek over #MeToo, Agatha Christie en van een podium vallen.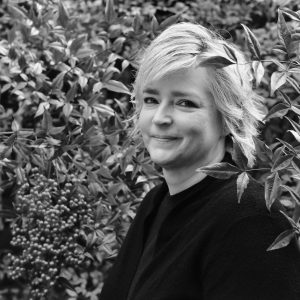 Lezers wereldwijd sloten geliefden Sara Linton en Will Trent in hun armen. Het onderzoeksduo uit de succesvolle serie wordt geconfronteerd met de terreurdaden van een geradicaliseerde blanke religieuze groep, die Sara ontvoeren voor de ogen van Will. Ze nemen haar mee naar hun verdoken compound in de bergen, waar ze hun oorlog tegen gekleurd en niet-christelijk Amerika voorbereiden. Will gaat als de bliksem undercover om Sara terug te vinden. Ondertussen ontdekt zij wat Dash, de leider van de geradicaliseerde gemeenschap, bekokstooft: een aanval op het land.
Je kaart thema's aan als bacteriële aanvallen, religieus extremisme en terreur in De laatste weduwe. Is je boek een waarschuwingssignaal?
Ik wil geen boodschap overbrengen in mijn boeken, ik beschrijf gewoon wat ik zie en hoop dat het tot dialoog zal leiden. Het zou betuttelend overkomen als ik mijn lezers zou onderwijzen.
Elke keer als er na 9/11 een bom afgaat, kan het ons minder en minder schelen.
Ik was op de boekenbeurs in Antwerpen toen Theo Van Gogh vermoord werd. Dat was heftig. Ik merk dat wij minder en minder geschokt zijn door zulke gebeurtenissen of beelden. Daarom is het belangrijk dat ik mijn lezers een spiegel blijf voorhouden.
Je beschrijft met Dash, de leider van de radicale groep, het gevaar van White Supremacy in de Verenigde Staten.
De frustratie en woede die achter witte suprematie zit is een wereldwijd fenomeen dat van toepassing is op alle bevolkingsgroepen, ongeacht kleur of religie. Jonge mannen hadden zich hun leven anders ingebeeld. Ze zijn gefrustreerd en boos dat ze geen grip hebben op hun vrouw, op hun werk of leefwijze. Het idee dat ze van zichzelf hebben klopt niet of kan niet gerealiseerd worden. Al die opgekropte frustraties komen samen in één bal energie en dat ontploft dan op een bepaald moment. Letterlijk en figuurlijk.
Wat me opvalt is dat veel van deze woede en frustratie op vrouwen gericht is. De man die begon rond te schieten in de Pulse Nightclub, een homobar in Miami, misbruikte zijn vrouw. De dader van de schietpartij in het Aurora theater in Colorado in 2012 was boos op zijn moeder. Het eerste slachtoffer van Adam Lanza, de schutter die 26 kinderen en volwassenen doodschoot in de Sandy Hook basisschool, was zijn moeder. Veel mannen zijn boos op vrouwen, ook daar wil ik over schrijven.
Geweld op vrouwen is een terugkerend thema in je boeken. Ook in Laatste weduwe ondergaan vrouwen gewelddadigheden. Wat hoop je hiermee te bereiken?
Vrouwen zijn altijd al het slachtoffer geweest. Verkrachting en geweld tegenover vrouwen zijn eeuwenoud. Ik schrijf er openhartig over want er niet over schrijven beschermt de daders.
Vrouwen moeten durven opkomen voor zichzelf: klaag het slachtoffer aan en vertel het aan de wereld als jou onrecht wordt aangedaan. #MeToo is een nieuw concept voor veel vrouwen: bedoel je dat het niet ok is wat sommige mannen me aandoen? Ik moet dat niet oké vinden?
Een klein percentage van de mannen is verantwoordelijk voor geweld tegen vrouwen. Het overgrote deel van de mannen, dat percentage dat op een positieve manier omgaat met vrouwen, heeft gewoon geen idee dat zoveel vrouwen te maken hebben met fysiek of mentaal geweld tegen hen. Daarom is het zo belangrijk dat vrouwen durven uitkomen voor onrecht of geweld dat hen werd aangedaan.
Je krijgt vaak kritiek dat je boeken te donker en gewelddadig zijn. Zou je deze kritiek ook krijgen moest je Karl Slaughter heten?
Nu minder dan vroeger, dat wel. Enerzijds is elke commentaar goed want dan krijgt je werk aandacht. Maar ik had in het begin wel het gevoel dat ik nauwlettender in de gaten werd gehouden dan mijn mannelijke collega's. Mij hoor je er niet over klagen, want het leverde mij naambekendheid op.
Lee Child en ik schreven in een bepaald jaar eens een boek over hetzelfde onderwerp. Hij vermoordde veel meer mensen in zijn boek en toch kreeg ik alle kritiek over me heen omdat ik zo gewelddadig schreef. Als ik mannelijke auteurs vraag hoe zij omgaan met kritiek op geweld in hun boeken halen ze een wenkbrauw op en horen ze het in Keulen donderen. Voor mannen is het blijkbaar oké om over geweld te schrijven.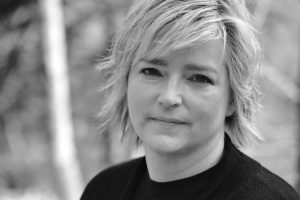 Waarom schrijf je?
Ik had las altijd al graag thrillers, maar was het zo beu om boeken te lezen met daarin oninteressante vrouwelijke personages. Ik wilde het anders aanpakken en begon met het schrijven van een boek dat ik wilde lezen, ook al wilde niemand anders dat.
Verder wil ik weten waarom sommige mensen zulke verschrikkelijke dingen doen. Ik probeer zelf een fijn en goed mens te zijn. Sommige mensen respecteren dat sociaal contract niet. Ik onderzoek de vraag waarom en vooral: wie denk je wel dat je bent dat je zoiets verschrikkelijks kan en mag doen?
Je legt de nadruk op respect in je werk.
Ik schrijf over vrouwen die respect krijgen en mannen die respect tonen. Will is sexy. Hij luistert naar Sara. Dat is trouwens mijn tip voor mannen die zich afvragen hoe ze een vrouw in bed krijgen: luister gewoon naar je vriendin/vrouw/partner. Geen nood om met bloot bovenlijf een hoop hout te staan hakken of een stoere baard te laten groeien. Respecteer vrouwen.
Er lopen sterke personages rond in je boek, en evenveel mannelijke personages die niet om kunnen met sterke, leidinggevende vrouwen. Dash zegt letterlijk: mannen leiden, vrouwen volgen.
Rondom mij zie ik meer en meer vrouwen in leidinggevende posities. Meer artsen, rechters,… Nooit studeerden zo veel vrouwen af aan universiteiten. Er hangt verandering in de lucht, maar het respect is nog steeds afwezig. Volgens mij net omdat er meer vrouwen in hogere posities zitten en het aanzien van deze jobs daalt. Nochtans is onderwijs en vorming de toekomst voor vrouwen en mannen.
De kwaliteit van het onderwijs daalt drastisch en meer en meer kinderen krijgen de boodschap dat onderwijs niet belangrijk is: Steve Jobs heeft zijn opleiding niet afgemaakt, Bill Gates ook niet.
Benieuwd naar Deel 2 van ons gesprek met Karin Slaughter? Dat lees je op 30 augustus!
Laatste weduwe, Karin Slaughter, Harper Collins