As we speak zit ik in Noorwegen, waar ik vandaag dit onderwaterrestaurant bezoek. Wat ik de afgelopen weken heb uitgespookt op literair vlak lees je hier.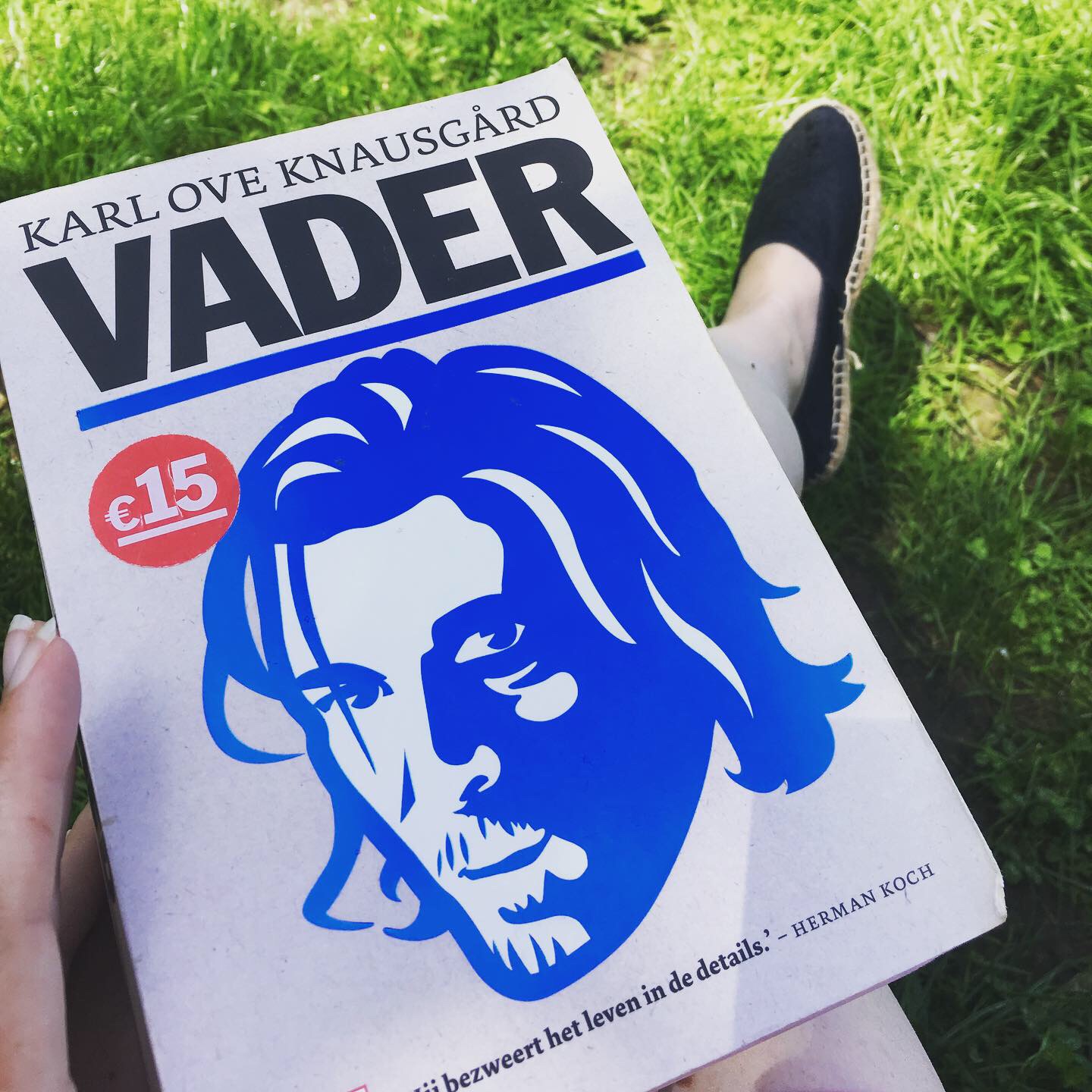 Eindelijk begonnen aan Knausgård, nu er deze week een persreis Noorwegen op het programma stond. On the road, in de trein las ik deel 1 en deel 2 van de Mijn Strijd reeks. En ik weet nu al dat dit mijn Knausgård zomer wordt want ik ga bij mijn terugkeer meteen naar de bib voor deel 3. Toevallig loopt er deze zomer in de bib van Leuven trouwens een fototentoonstelling met portretten van Knausgård lezers. Zouden die er dan anders uitzien dan Elena Ferrante lezers, vraag ik me af? In Barboek hangt een stukje van die expo en daar gaat Saskia De Coster op 31 juli om 18u in gesprek met fotografe Alexia Leysen. Ik ga zeker luisteren. En of dat allemaal nog niet genoeg is, zijn mijn tickets voor een bezoek aan de Knaus voorstelling – in gezelschap van mijn leesclubdames – op 1/10 in 30CC  alvast geboekt.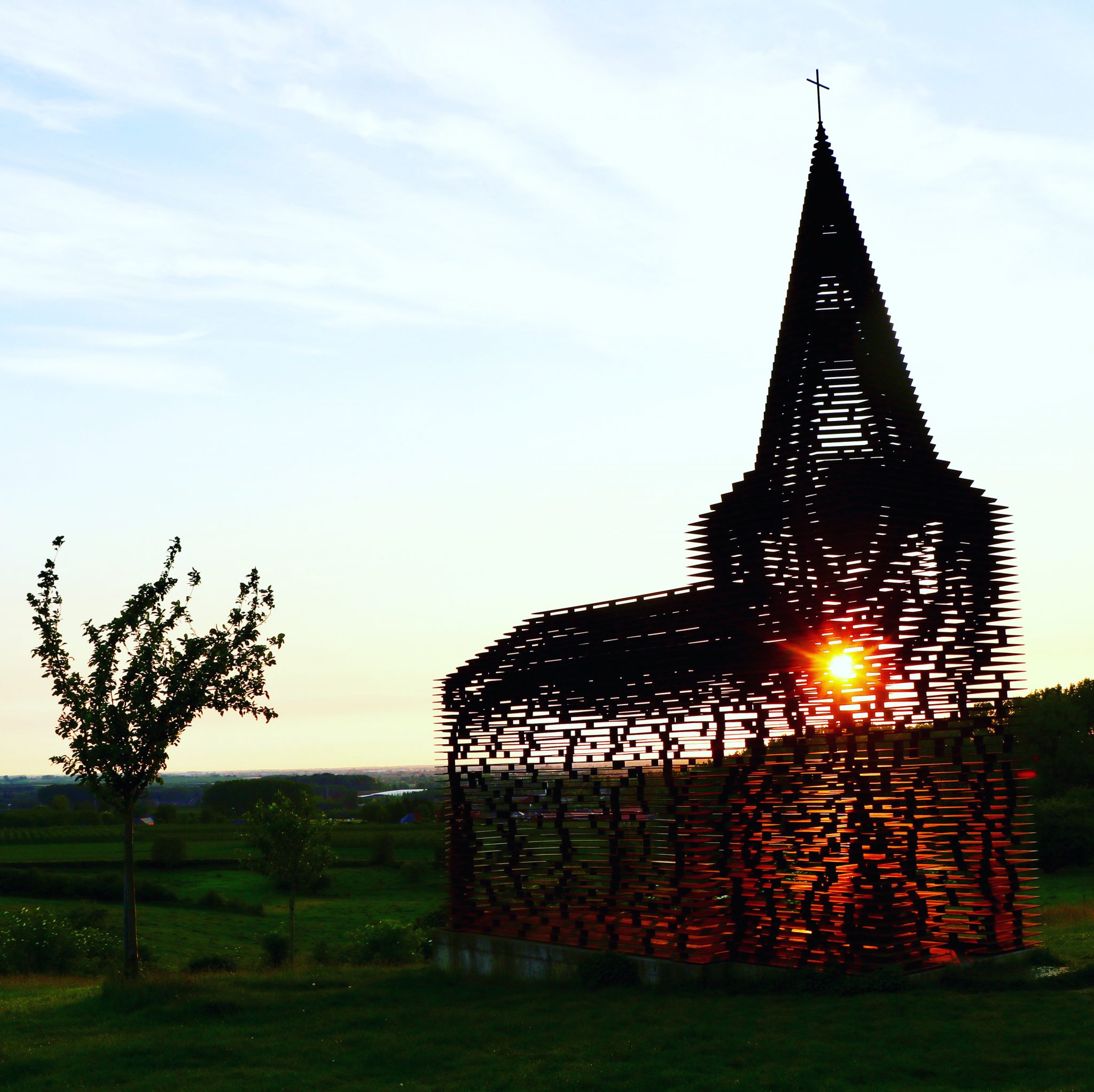 Een bezoek aan Reading between the lines van mijn bucket list geschrapt. Reading between the lines, het had een goede naam voor onze blog kunnen zijn, maar hij doet het doorkijkkerkje in Borgloon nog meer eer aan. Beste locatie ever voor een picknick (met boeken) bij zonsondergang.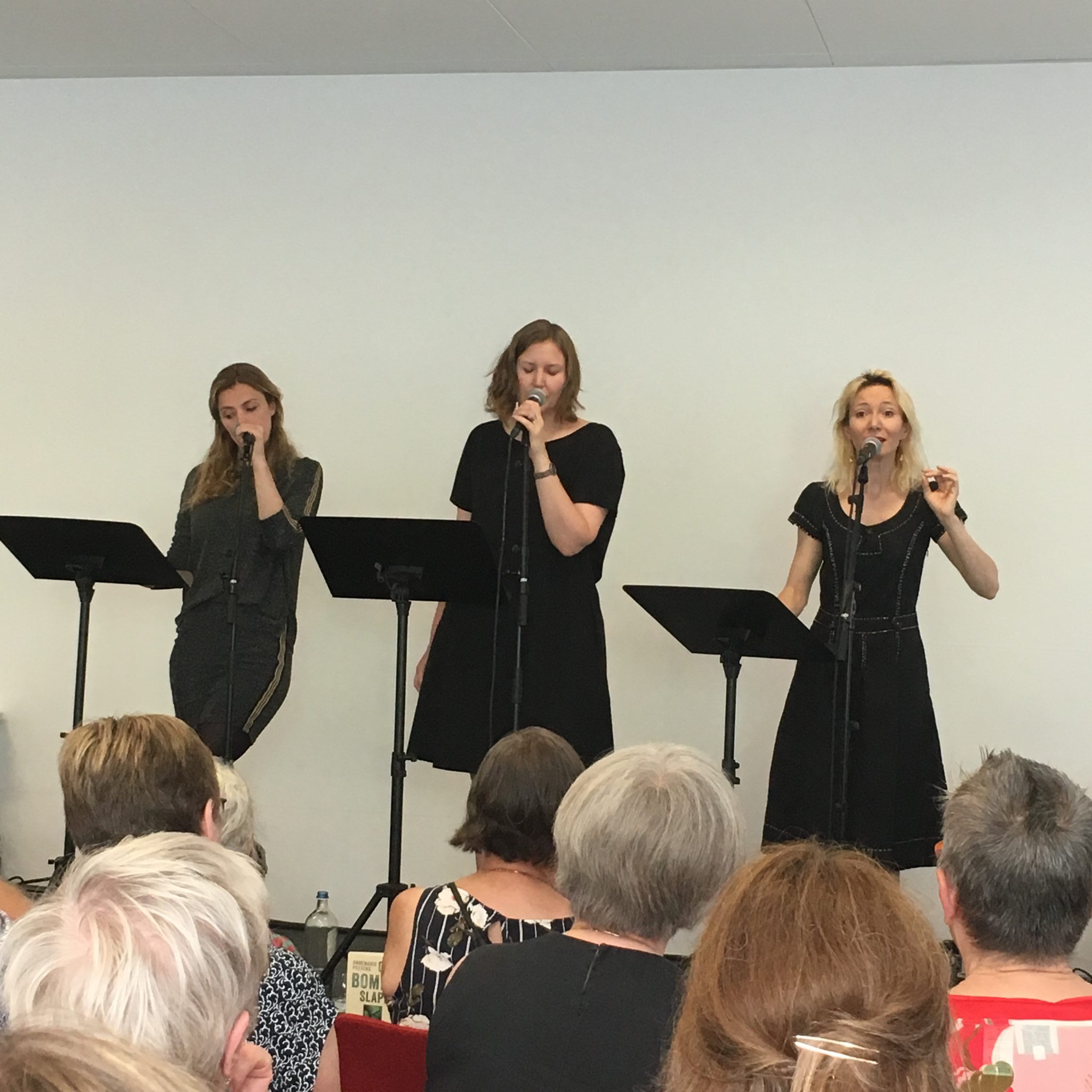 Valeria Luiselli geïnterviewd. Een must-read gezien de actualiteit, dat interview. Toch kon ik op die hete zondag eind juni niet vermoeden op welke schrijnende manier de vluchtelingencrisis in de VS een paar dagen later weer het nieuws zou halen.
Ik sprak met Luiselli in het Leuvense Museum M waar die dag het literaire festival Boek Lokal plaatsvond. Net voor mijn gesprek pikte ik nog even een muzikale voorstelling van Annemarie Peeters mee: Ook bomen slapen. Hiervoor baseerde ze zich op haar debuutroman waarover ze schreef op de blog. Intiem en poëtisch! Elise Caluwaerts deed ook mee, en mijn God, daar had ik uren naar kunnen luisteren. Ik hoop dat deze try-out snel 'voor echt' gaat toeren.
En verder ook nog:
Een schrijfworkshop gegeven in De Kwekerij in Grimbergen. Schrijfworkshops geven is altijd leuk, én zeker als de setting zo hip en gezellig is en de hapjes en drankjes royaal. De workshopkalender van De Kwekerij is er één om in de gaten te houden, bijvoorbeeld voor deze schrijfsessie.
Ontdekt dat de geschiedenis van de Tsjechische strip echt wel interessant is. De Stripgids koppelt aan de lancering van (bijna) elk nieuw nummer een gratis event. Dit keer stond de Tsjechische strip centraal en bleek hoofdredacteur Roel Daenen daarvoor 'not the first and the best' stripprof uit Praag te hebben uitgenodigd. Het klinkt misschien heel erg niche, maar de boekenknecht en ik hingen een half uur aan diens lippen (en haalden met onze geïnteresseerde blikken zelfs het journaal in Tsjechië).