Het is hier de afgelopen weken erg druk geweest. En als ik dan eens een vrij moment heb, wil ik er alles uithalen: vrienden zien, boeken lezen, leuke plekken bezoeken. Daarom probeer ik er deze zomer een gewoonte van te maken om dingen te combineren: brunchen met een vriendin én naar een tentoonstelling gaan, gaan joggen en tegelijkertijd bijbabbelen met mijn zus…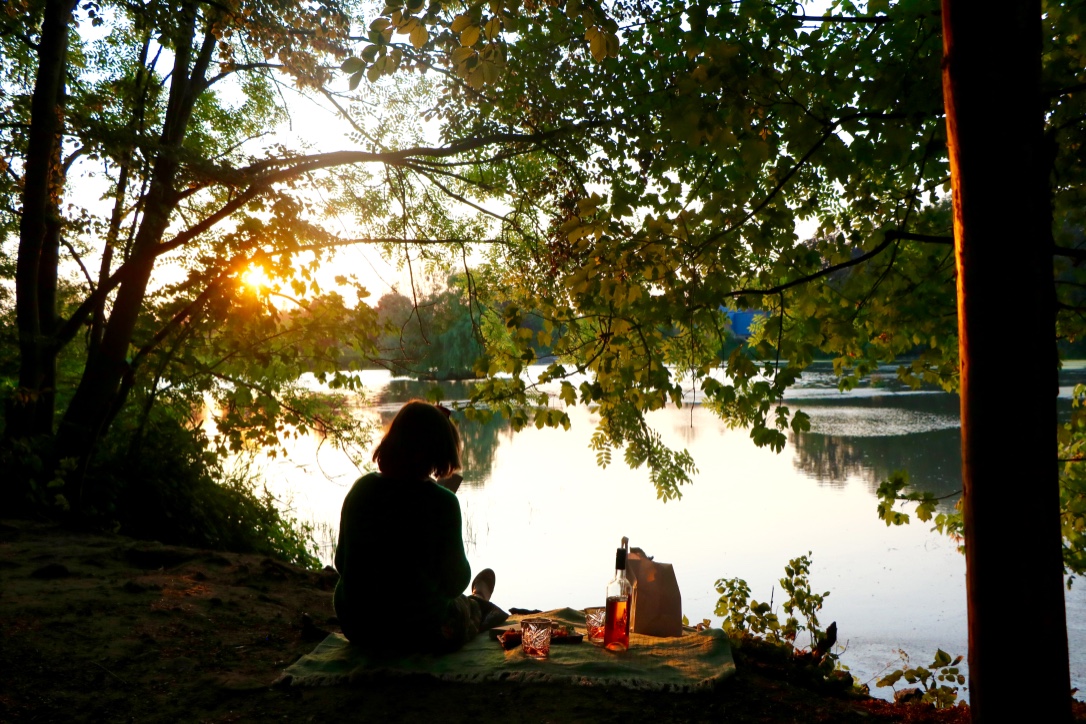 Maar boeken lezen, dat deed ik tot voor kort meestal op mijn eentje. Nochtans waren we twee jaar geleden al eens gaan slowreaden met de This Is How We Read redactie aan Chalet Robinson en kan je me af en toe wel eens vinden op de slowreading avonden in Barboek. Een paar jaar geleden las ik bovendien Microadventures van Alastair Humphreys, een boek dat oproept om kleine avonturen in ons dagelijkse leven in te plannen: van een doordeweekse nacht onder de blote hemel slapen tot twee haltes langer op de bus blijven zitten en een andere route naar huis nemen. Het was hieraan dat ik moest denken toen één van mijn beste vriendinnen me onlangs vroeg om af te spreken op een – hoe zalig is de zomer al geweest – warme zomeravond. In plaats van zoals gewoonlijk uit eten te gaan of voor haar te koken, stelde ik een picknick voor… én ik gaf haar de opdracht een boek mee te brengen waar ze al lang in wilde beginnen lezen. Ik zorgde voor een picknickdeken, mooie glazen en een fles rosé…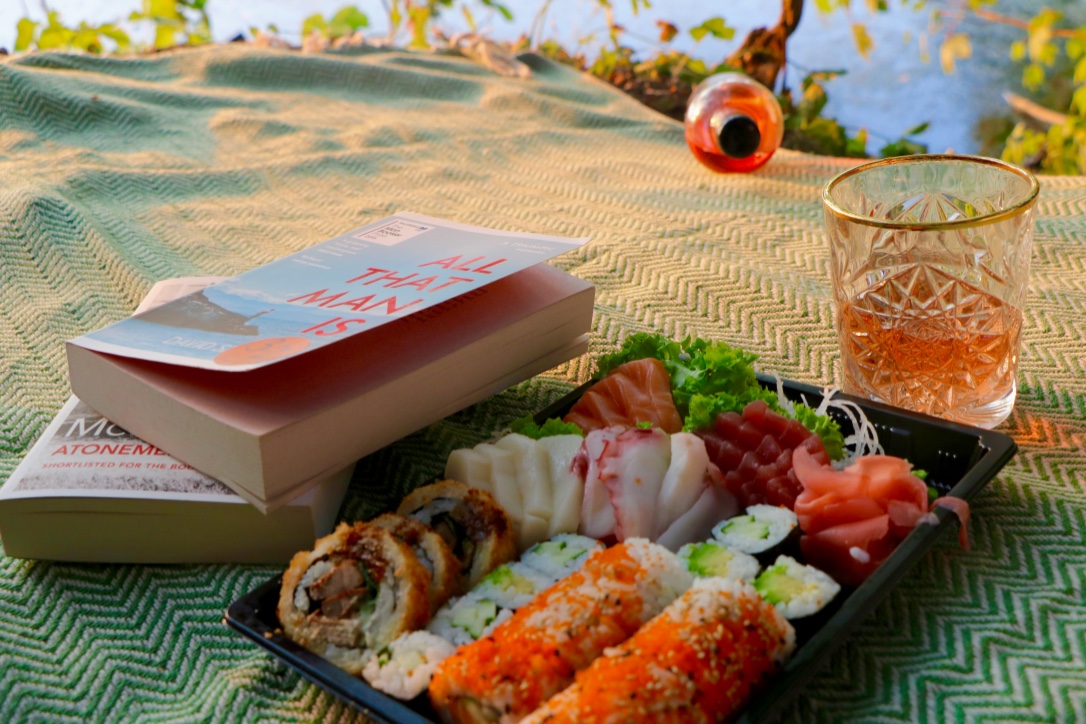 En zo gebeurde het dat we op een doordeweekse donderdagavond afspraken op de parking van de Abdij van het Park in Leuven. Net voor ik thuis vertrok had ik op Deliveroo – geïnspireerd door het concept Picknick and the city –  nog snel onze sushibestelling doorgegeven! De timing was perfect. Ik parkeerde, nam de sushischotel in ontvangst en daar was mijn vriendin al. We zochten een mooi plekje uit rond het water en kregen gezelschap van enkele baby-eendjes. Zonder overdrijven hadden we een super relaxte avond. We lazen elk zeker een uurtje en schoten flink op in onze boeken. Ik had voor de gelegenheid All that man is van David Szalay en Atonement van Ian McEwan mee. Verder dronken we rosé en aten we sashimi. Uiteraard wisselden we ook leestips uit en babbelden we helemaal bij terwijl de zon onderging en de Abdij van het Park veranderde in één van de meest idyllische settings waar ik ooit heb gelezen.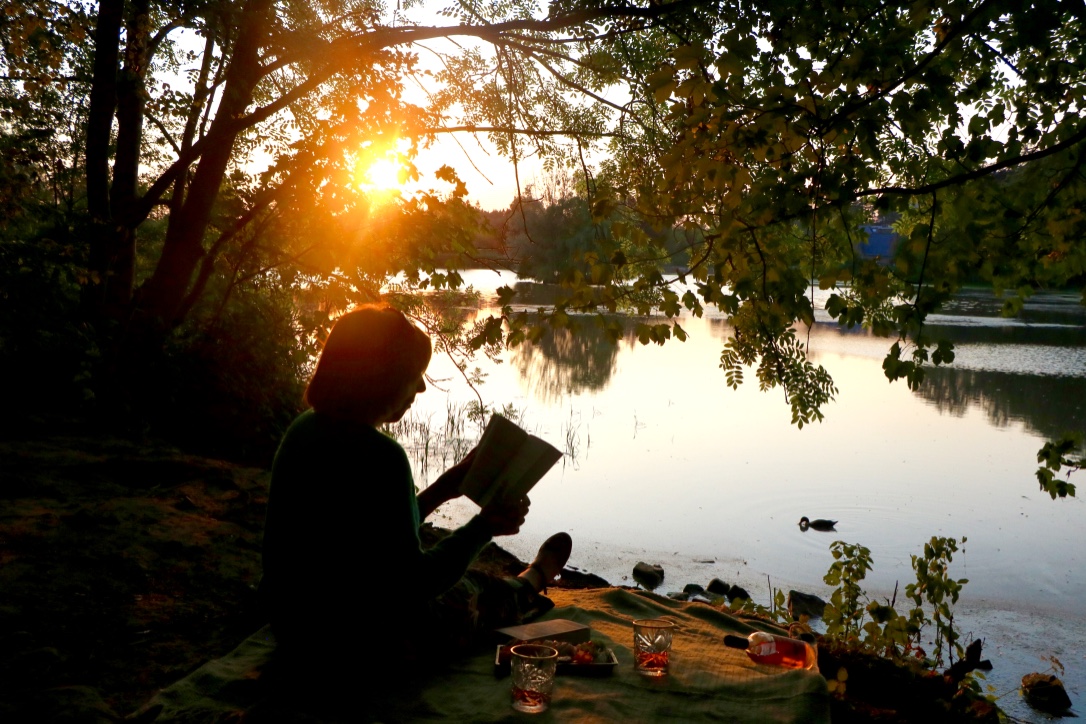 Ik kan me eigenlijk weinig dates met mijn vriendinnen herinneren die zo ontspannend waren: geen van ons had stress om te koken of boodschappen te doen, we hadden geen parkeerproblemen of drukte van de stad én we hebben zowel bijgepraat, lekker gegeten en gedronken als gelezen. En dat laatste, dat zorgt eigenlijk wel voor toffe gespreksonderwerpen:  van 'ik zou nooit op het hoofdpersonage van dat verhaal kunnen vallen' tot 'hier kan ik me helemaal in herkennen'. Als iemand dus zin heeft om binnenkort te gaan lezen en aperitieven? Ik wil die Aperobag wel eens bestellen en ik moet dringend Atonement uitlezen!
Lees je zelf wel eens op een bijzondere plek of organiseerde je ooit een leesdate? Laat het me zeker weten!