Slow reading op een eiland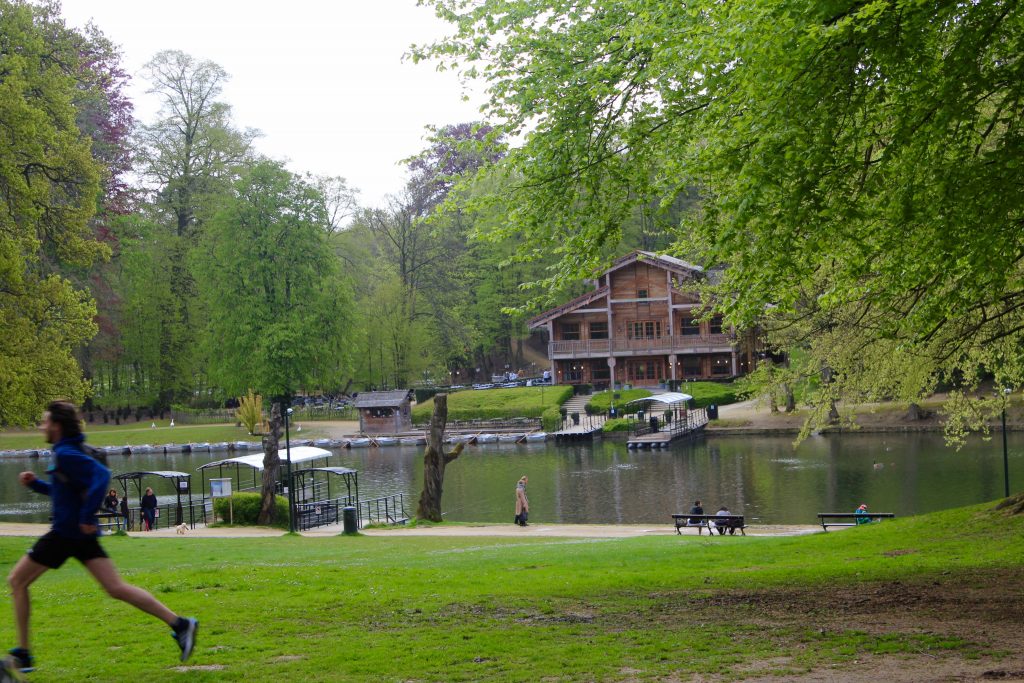 Te midden van het Ter Kamerenbos ligt het Robinson eiland. 'Niet waar', horen we u als belezen Thisishowweread-fan roepen, 'Daniel Defoe liet zich voor zijn Robinson Crusoe inspireren door een eiland voor de kust van Chili!'
Zucht. We zien u graag, beste lezer, maar soms moet u even wat geduld opbrengen. Het restaurant Robinson ligt op het Robinson eiland te midden van het Ter Kamerenbos.
'Ah'.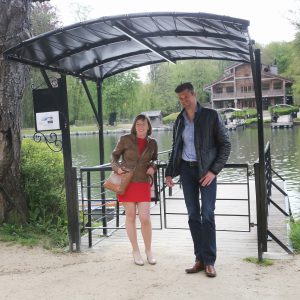 Inderdaad. En als alternatief voor een retourtje "voor de kust van Chili" kan het tellen. Het eiland, dat in 1880 door Koning Leopold de Tweede gecreëerd werd, is enkel te bereiken met een bootje. Ondertussen is het een geklasseerde site. Het restaurant, volledig opgetrokken in hout, brandde twee maal af, maar werd telkens helemaal heropgebouwd. Onder leiding van gerant Jérôme Charlier groeit het restaurant uit tot de place to be in Brussel.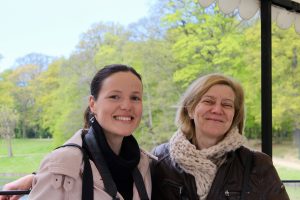 Logistiek zorgt het eiland voor een enorme uitdaging, vertelt directeur generaal Kevyn Ridelle, als hij ons staat op te wachten aan het ponton.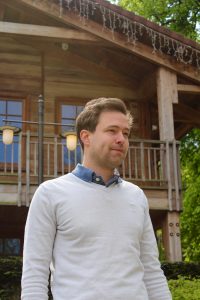 'Alles wordt per boot aangeleverd: klanten, personeel, bouwmaterialen en ook voorraden voor de keuken.' En die voorraden worden omgetoverd in heerlijks op tafel. De Belgische gourmetkeuken serveert smeuïge balletjes, knapperige huiswafels en heerlijk wild. Ook op het terras komen zonnekloppers, gezinnen met en zonder kinderen en jong en hip Brussel aan zijn trekken. Er is een buitenbar met cocktails en snacks. Ideaal om er een namiddag te verslijten, denken wij dan.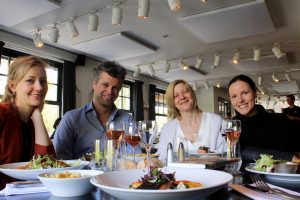 Om dat te bewijzen, trok het volledige Thisishowweread-team (inclusief gastredacteurs Hilde en Kurt) per boot richting Robinson voor een heerlijk etentje en een slow reading sessie op het terras.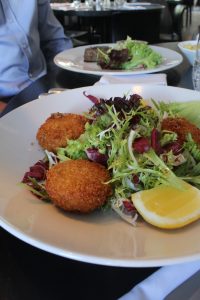 We kozen voor de mooi gepresenteerde zalmschotel, perfect gebakken steak, een kalfsstoofpotje met vergeten groenten en hemelse Oud Brugge kaaskroketjes. En we werden verwend.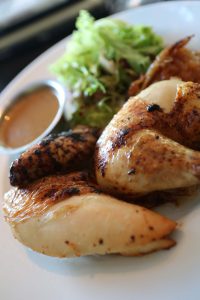 Onder het keuvelen over literatuur lieten we ook wat dessert aanrukken: verwenkoffies, ijscoupes met Cote d'ôr coulis (Oh, god, alleen al de gedachte, toch?) en een onweerstaanbare tarte tatin.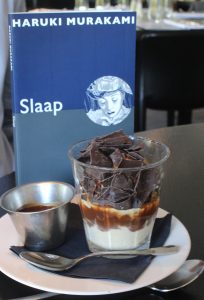 Elk van ons had de opdracht om twee novelles mee te brengen die we dan zouden uitwisselen. Boekentrienen als we zijn, hadden we er elk minstens vijf bij. De zon zorgde voor wat extra leespret en wij doken elk in een novelle voor een uurtje leespret.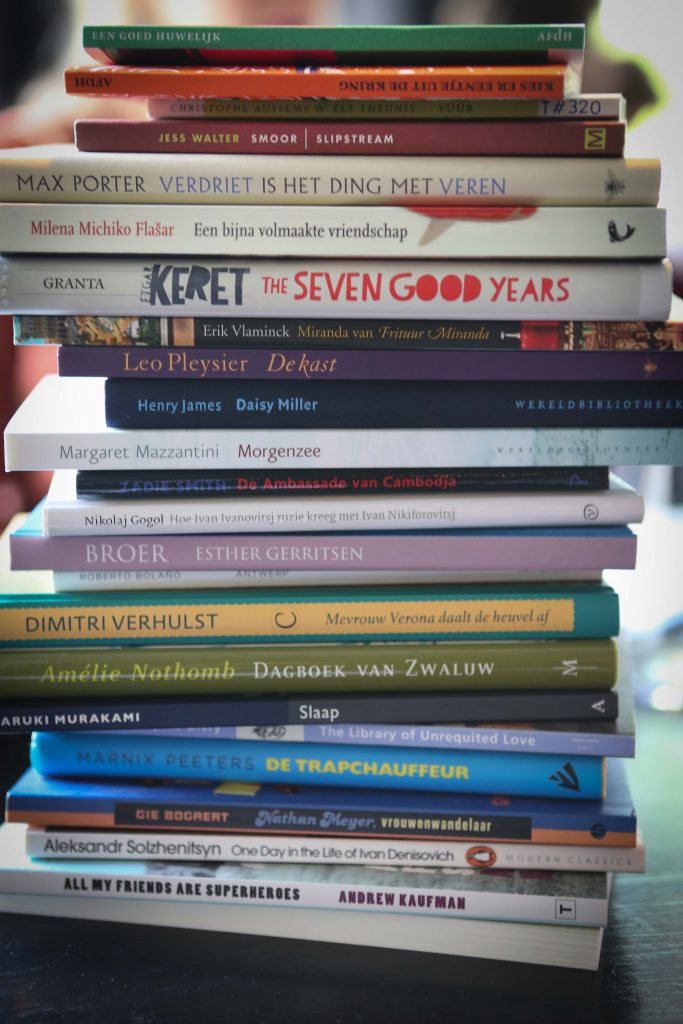 Barbara droomde even weg bij Slaap van Haruki Murakami.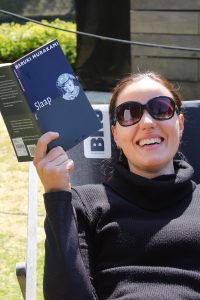 Katrien pikte er een lichte novelle met een zwaar thema uit, Verdriet is het ding met veren, van Max Porter.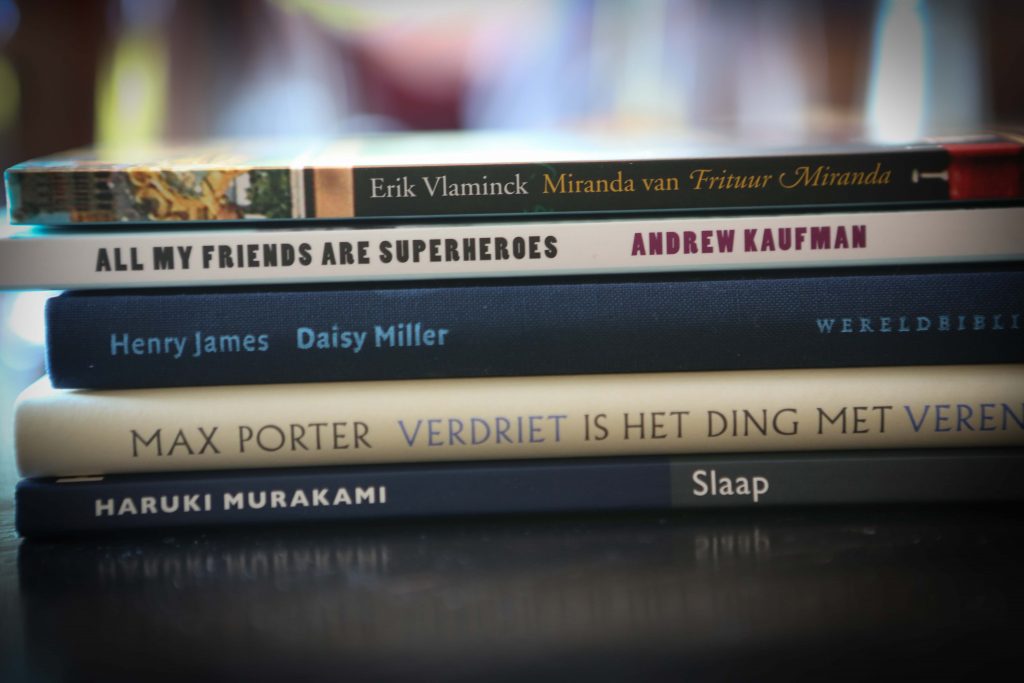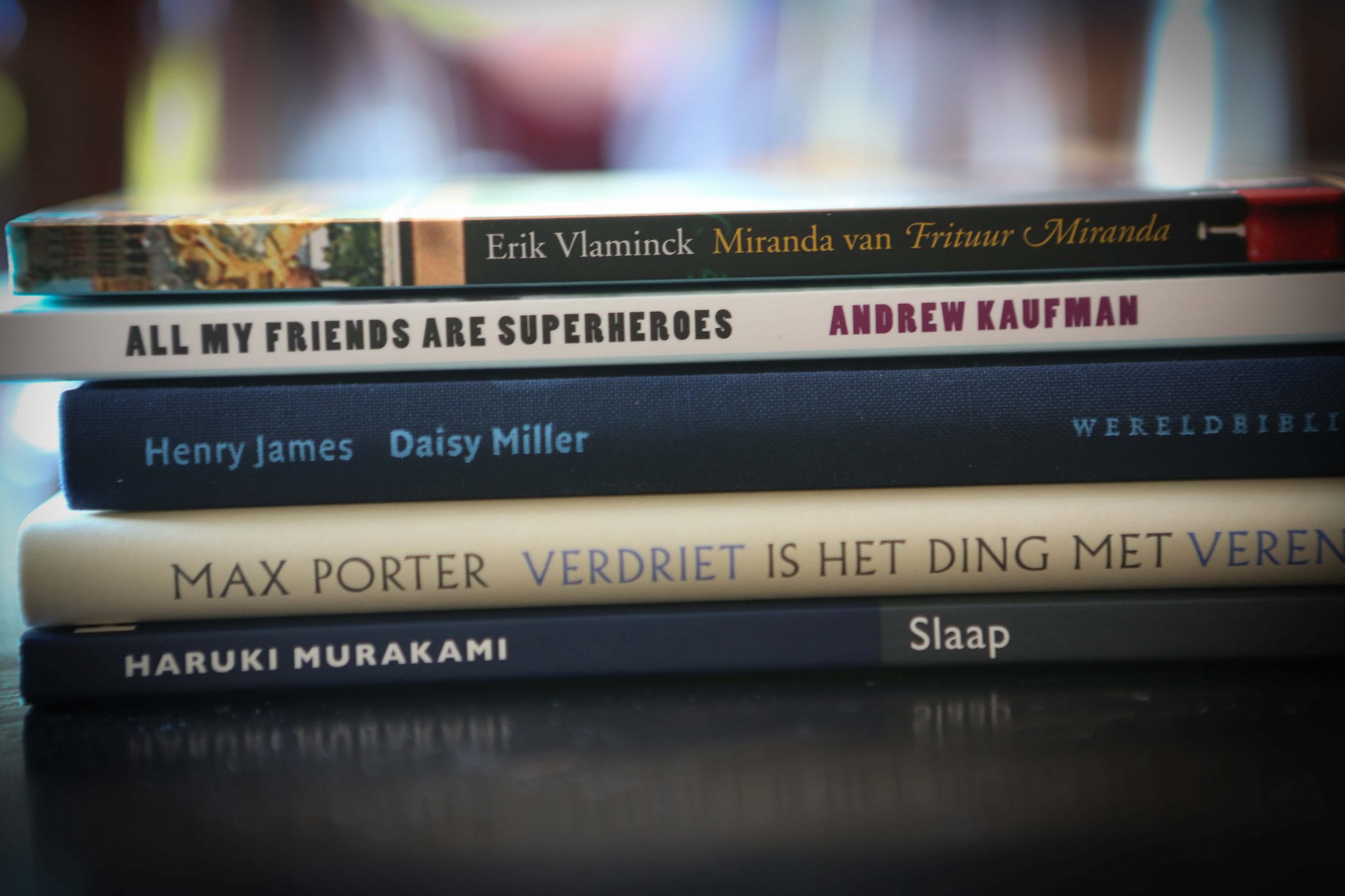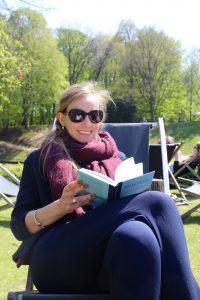 Eveline koos voor Daisy Miller en verloor zichzelf een uur lang in bloemige romantiek.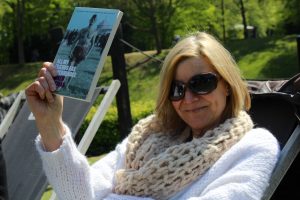 Hilde liet haar keuze vallen op All my friends are superheroes, maar had niet veel superkrachten nodig om snel in het boek te verdwijnen.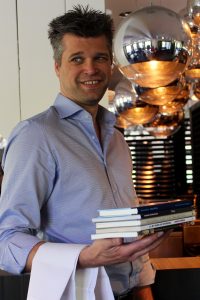 Kurt was na een benoeming tot 'boekenbutler' een beetje gedoemd tot het kiezen van Miranda van Frituur Miranda, een wat stoerder alternatief.