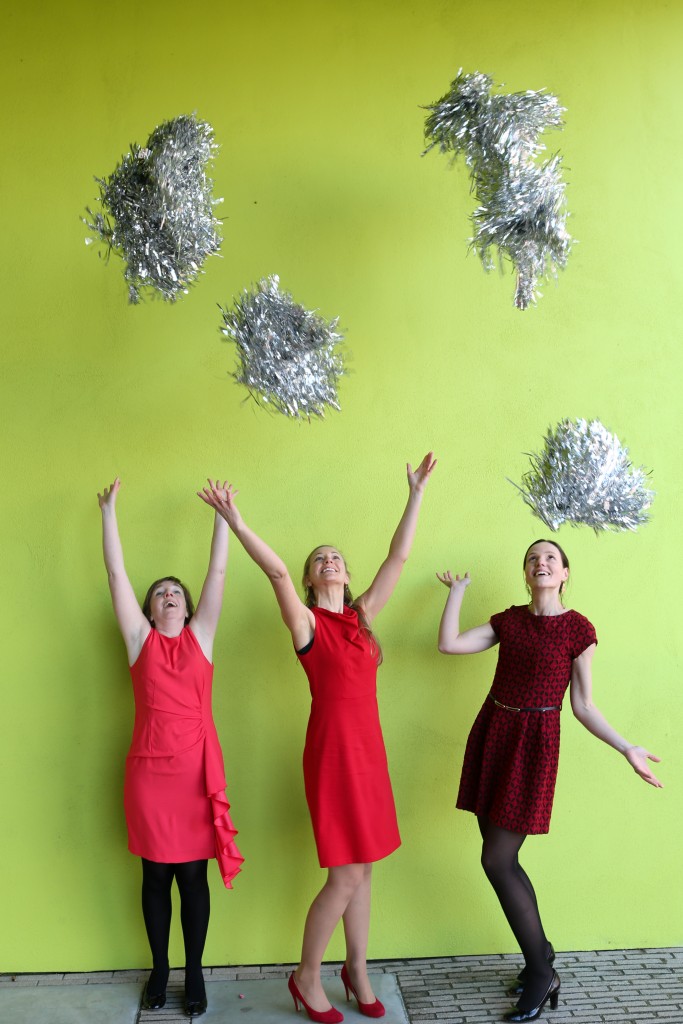 En de voorbereidingen voor ons reisje naar Amsterdam gaan verder. Wisten jullie dat in die stad, op het Galileiplantsoen in de Watergraafsmeer, een (kook)boekenwinkel slash lunchroom slash uitgeverij slash bakkerij verborgen ligt? Euh, ik ook niet. Maar zodra Eveline van het bestaan van Boekalicious hoorde, was ze niet meer te houden. Bijgevolg houden we er volgende week halt voor een kennismaking met eigenares, boekenwurm en would-be keukengodin Jacqueline Smit. Op dinsdagochtend zal dat zijn. The morning after de uitreiking van de Libris Literatuurprijs, waarover wij verslag uitbrengen op deze blog en – hier komt een scoop – ook op elle.be
Omdat ons zwerfboekenexperiment voorlopig geen daverend succes is – 2 vindersreacties op 30 boeken, we hoopten toch op meer tekens van leven… – proberen we het volgende week eens over de grens. Ik drop de volgende batch van 10 tijdens ons bezoek aan Amsterdam. En ik beloof nu al om twee exemplaren in Café Americain, twee in Hotel The Exchange en twee in Boekalicious achter te laten. Dus: Nederlandse lezers opgelet! Volg onze voetsporen, vind een zwerfboek, post een leuke reactie op deze blog en win op het einde van het jaar vijfentwintig boeken!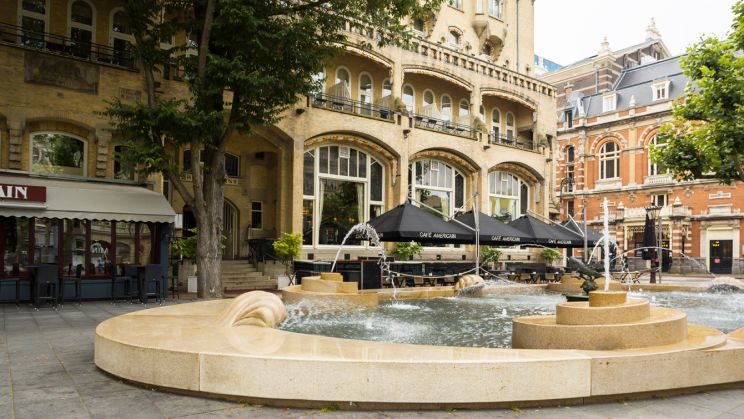 Al zal je voor die prijs wel een beetje je best moeten doen. Voorlopig is het immers een typische case van 'lage kwantiteit, hoge kwaliteit', die zwerfboekenreacties. Tot nu toe namen alleen Hanne en Aurelie de moeite om een bericht te posten op This Is How We Read, maar hun reacties waren wel meteen heel leuk. Wij zijn trouwens niet de enige boekenliefhebbers die met een variant van het klassieke bookcrossing zijn begonnen! Op Twitter leeft #zwerfboekendag/@zwerfboekendag – kijk maar eens, de volgende editie staat gepland op 13 juli. Ook op Hebban.nl werd erover geblogd. Intussen staat zelfs mijn oude artikel over zwerfboeken voor De Standaard integraal online.
Edoch, we kijken niet achterom, maar vooruit. Batch 4, die op 11 en 12 mei wordt verspreid over Amsterdam, bevat volgende titels:
Adam Ross, Dames en Heren, uitgeverij Podium: Het titelverhaal van deze bundel in het kort: Komt een vrouw haar jeugdliefde tegen, overweegt ze meteen om haar gezin in de steek te laten.
Max Bentow, De poppenmaakster, Querido: Macabere moordzaak in Berlijn (iets eng met een sarcofaag). Is een maniak uit het verleden weer bezig? Of is dit een eerbetoon van een copycat?
Sandrine Jolie, Undercover, Marmer: Undercoveragente krijgt eerste grote opdracht bij een uitbater van sekslijnen. Een erotische thriller, moet dat nog gezegd?
Carine Damen, Ik was gek van geluk – verhalen uit sektarische bewegingen, Luitingh Sijthoff: Een non-fictie boek dat ik graag zelf had gelezen. Maar 460 pagina's? Ik ben realistisch en geef dit boek door aan een andere geïnteresseerde!
Ayana Mathis, De twaalf stammen van Hattie, Atlas Contact: Portret van een tienermoeder in verschillende fasen van haar leven. Een lievelingsboek van Oprah!
Marijke Schermer, Mensen in de zon, Van Oorschot: Ooit met hoge verwachtingen in begonnen, maar nooit echt meegesleept door het verhaal. Misschien is iemand anders blij met dit portret van een veelbelovende vriendengroep…twintig jaar later.
Yasmina Reza, Gelukkig de gelukkigen, De Bezige Bij: Achttien personages, verbonden door een citaat van Jorge Luis Borges en hun angst voor eenzaamheid.
Tahmina Akefi, De jongen van de oude stad, De Geus: Voor lezers van Khaled Hosseini en Kader Abdolah. Vermoedelijk dus niets voor mij, daarom geef ik de leespret graag door.
Liza Marklund, Nora's verdwijning, De Geus: Literaire thriller over een vuil zaakje met een parlementariër in een kraaknette, upperclass wijk in Stockholm.
Naomi Dom, Doet het pijn?, Houtekiet: Informatief boekje over de eerste keer. Met veel illustraties.
Welk boek zou jij graag vinden?
Heb je ervaring met één van de adresjes in Amsterdam?