Column op woensdag: Levenslang leren
Tijdens de zomervakantie presenteert This Is How We Read elke woensdag één van de genomineerden van onze columnwedstrijd 2018. Vandaag zet Pieter zichzelf in de uitverkoop met de trukendoos van de VDAB.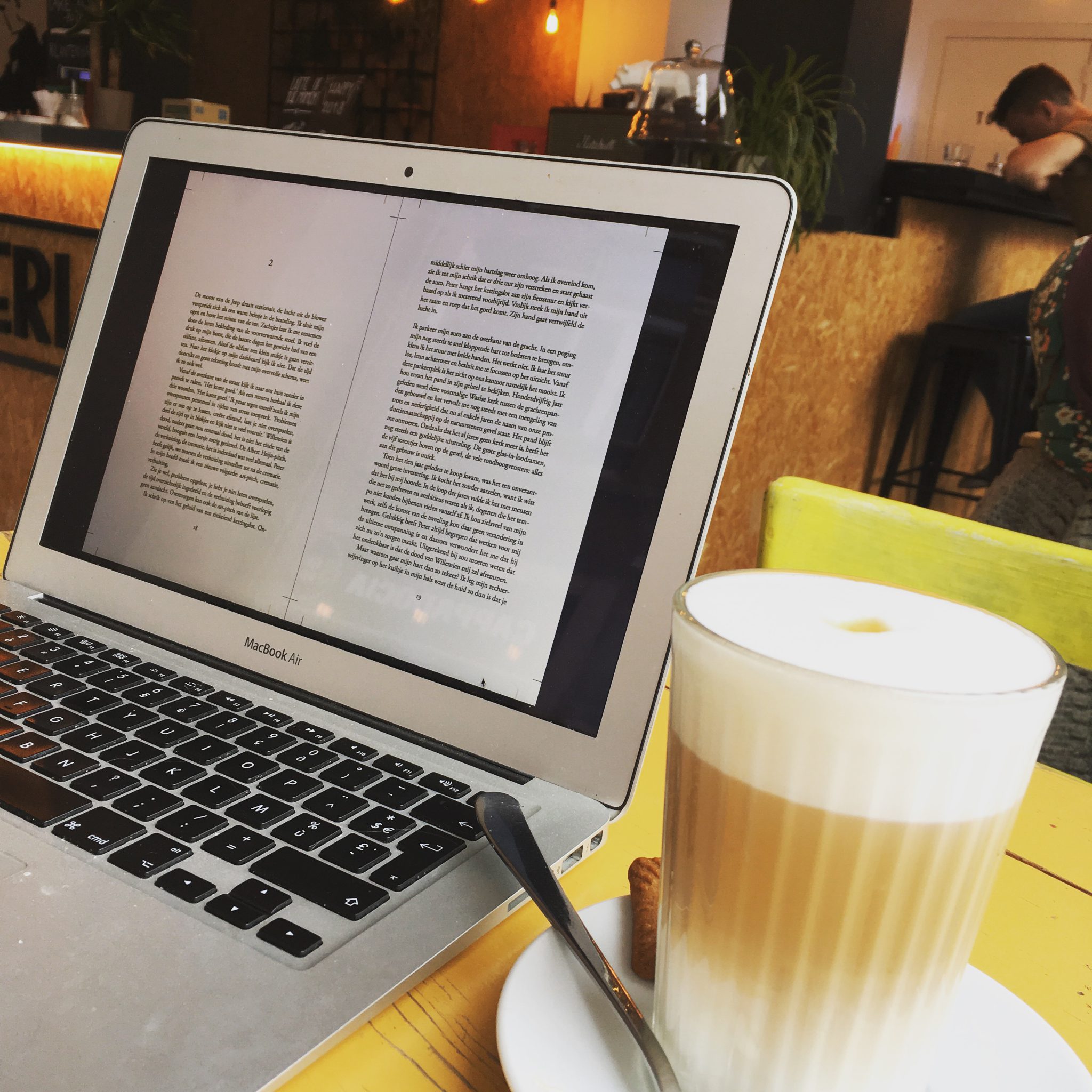 Enkele jaren geleden was ik werkloos. Om daar verandering in te brengen – en ook een beetje om de tijd te doden – volgde ik een sollicitatietraining bij de VDAB. Zo kwam ik terecht in het surreële universum van competentieprofielen, motivatiebrieven, sollicitatiegesprekken en assessments.
Mijn oordeel over die stoomcursus 'zelfpromotie en navelstaren' is vernietigend. Toch was mijn traject een succes. Nog voor het einde van de cursus vond ik een job. Weliswaar een onderbetaalde kutjob bij een schimmige cvba met collega's die evenmin als ik wisten wat mijn functie inhield, maar toch: een job, en dus een werkloze minder in de statistieken. Voor het overige was het ganse gebeuren totaal waardeloos.
Ik leerde solliciteren. Dat wil zeggen, ik zette mezelf in de uitverkoop. Een competentie die even nuttig als absurd is.
Iedere werkzoekende weet immers dat assessments en motivatiegesprekken enkel dienen om arbeidspsychologen en hr-managers bezig te houden.
Aanwervingsprocedures meten niet of je geschikt bent voor een job, maar hoe goed je de regeltjes van het handboek 'Solliciteren voor dummies' onder de knie hebt.
Technische vaardigheden, algemene kennis of inzicht in de wereld bleken van geen tel voor de VDAB. Veel belangrijker was het om een cv te lay-outen, de juiste kleding te dragen en mezelf uit te drukken in clichés en vakjargon. Mijn jobcoach hield niet op om het belang van dat alles te benadrukken.
Alle godsdiensten hebben nood aan absurde rituelen, ook de Human Resources Kerk.
Al die trucjes leverden mij welgeteld vijftien nanoseconden faam op. Vijftien nanoseconden die het verschil maken tussen een bullshitjob en een uitkering. Goed genoeg om ietsje concurrentiëler te zijn dan de sukkel die het zonder sollicitatietraining moet doen. Lang genoeg om een contract te tekenen voor een job waarvan gedurende de ganse contractduur niemand echt wist wat mijn taak was.
Levenslang leren is levenslang disciplineren. Ook dat leerde ik van de sollicitatiecursus. De VDAB noemde het een 'opleiding op maat'. Op wiens maat, dat vertelden ze er niet bij. Talent is bijzaak op de arbeidsmarkt. Wat telde, waren niet de diploma's en competenties die op mijn cv pronkten, maar het rendement dat werkgevers daaruit konden persen.
Levenslang leren is een levenslange veroordeling, de dwang om te kiezen tussen een burn-out en een bore-out. Niet de belofte van een hoog inkomen en een boeiende job was mijn belangrijkste drijfveer, maar het schrikbeeld van onzekerheid, schaamte en marginaliteit.
Vroeger gebruikte een kapitalist kettingen en stokslagen om zijn slaven te temmen. Vandaag neemt hij zijn toevlucht tot non-begrippen als 'activering', 'loopbaanzekerheid' en 'flexicurity'. Zijn zinnen zijn als glijmiddel, zo smooth dat je niet eens voelt dat hij je staat te naaien.
Ook de VDAB speelde die rol van opperpooier met verve. Hij stuurde me naar plaatsen waar ik liever niet kwam, plaagde mij met zinloze opvolggesprekken en bemoeide zich met mijn klederdracht. Hij beloofde mij dat ik mijn talenten zou ontplooien en hield me zoet met online cursussen die me niets bijbrachten. Soms durfde hij zelfs het woordje 'empowerment' te gebruiken.
Maar als de VDAB het werkelijk zo goed bedoelde, waarom schreef hij mij dan niet in voor een spoedcursus fiscale optimalisatie?
Pieter is eenheid in contradictie. Zelfbewust prozaïst, poëtische ziel, tedere minnaar, witheet activist. Onbeduidende cultuursnob en allesverslindende iconoclast. Een storm in een glas water en een golf op de baring. De golfslag van dit vat vol tegenstrijdigheden kan je volgen op zijn blog Observaties uit het ondermaanse.