De meermin en de courtisane
Heb jij ooit al een literair personage in levende lijve ontmoet? Het overkwam me vorige week. Ik was halverwege De meermin en de courtisane en plots stond ik oog in oog met Madam Chappell, de groteske en volumineuze hoerenmadam uit de klepper van Imogen Hermes Gowar. Niet echt natuurlijk, maar de hoofdzuster van het bejaardentehuis in Marsaskala in Malta (waarom ik daar was… long story) leek in niets op een verpleegster voor oudjes. In de plaats daarvan zat ze als een massieve blok beton achter haar bureau haar opgespoten lippen te stiften en het lijntje waar ooit haar wenkbrauwen zaten bij te tekenen. Het was even een uitdaging om to the point te blijven want ik zat eensklaps in het Londen van de 18de eeuw. De ontmoeting maakt me in elk geval benieuwd naar de verfilming van de roman die eraan zit te komen. Om maar te zeggen dat fictie soms rare dingen doet met een mens. Gelukkig begon ik geen meerminnen te zien in de helblauwe zee, of ik had me zorgen gemaakt.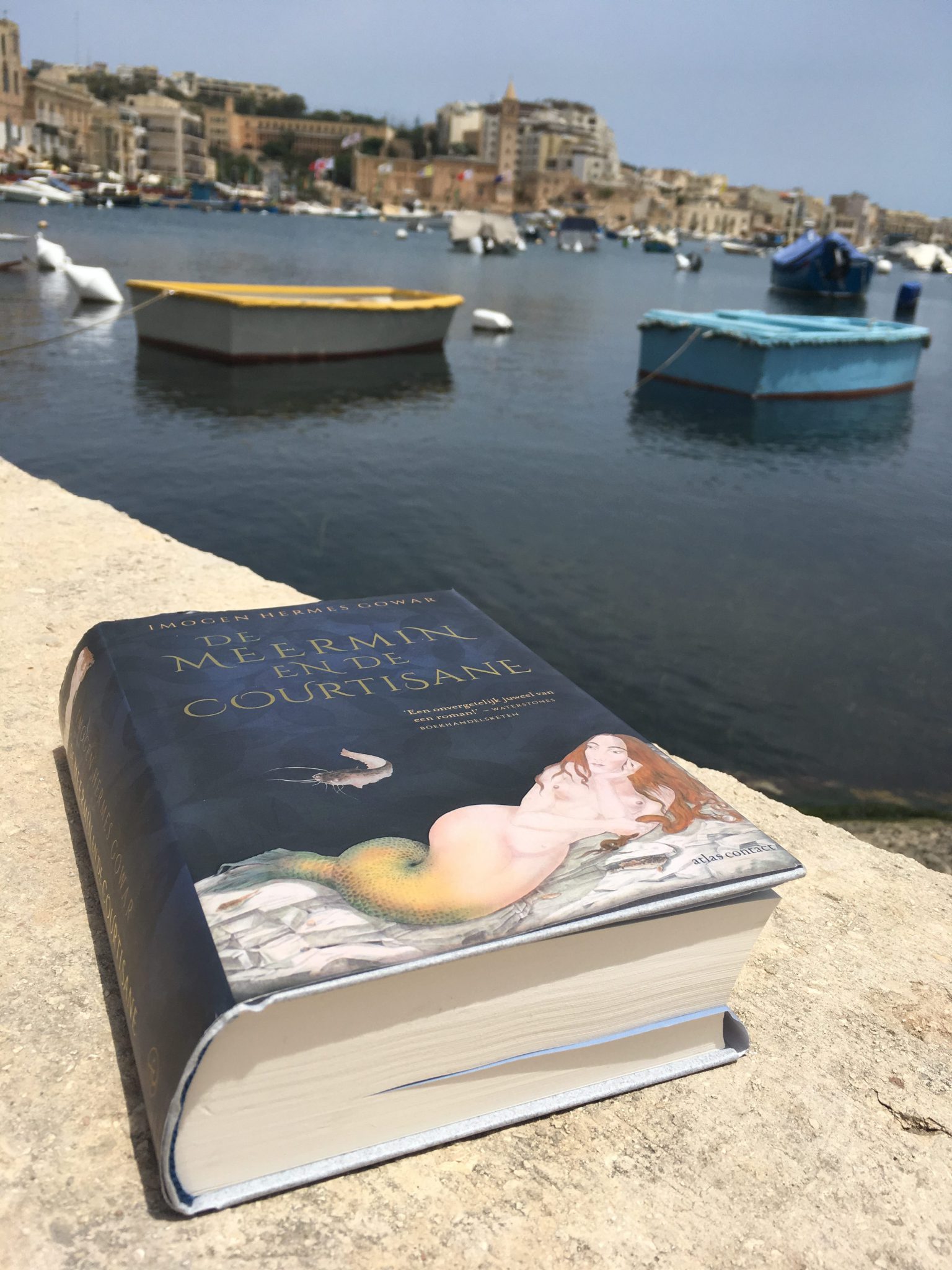 In De meermin en de courtisane is de foetus van een meermin de trigger die een reeks gebeurtenissen in gang zet. Zo verliest koopman Hancock zijn schip omdat zijn kapitein het heeft verkocht voor een lelijk gedrocht dat moet doorgaan voor een vrouw met staart. Voor de fameuze Madam Chappell is het collector's item een uitgelezen kans om een decadent feest te organiseren met veel schaars geklede meisjes en hoge heren. Het is op dit feest dat weduwnaar Hancock de begeerlijke courtisane Angelica ontmoet. De pittige schoonheid daagt hem meteen uit om een meermin voor hem te vinden, de start van een complexe verhouding tussen de onhandige vrijgezel en de geraffineerde blondine.
Op het eerste zicht is De meermin en de courtisane vooral een plotdriven historische liefdesroman voor de liefhebbers van Michel Fabers Lelieblank, Scharlakenrood. Op een dieper niveau is het echter een universeel verhaal over klasse, ras en de positie van de vrouw. Want wie is nu het beste af in Georgian Londen? De echtgenotes die braaf thuis wachten aan de haard en afhangen van hun man, of de courtisanes die hun eigen inkomen bij elkaar versieren. Of lijkt het alleen maar zo dat de meisjes van plezier echt vrij zijn? Betovert Madam Chappell hen niet met valse beloften? En is een gearrangeerd huwelijk ook een vorm van prostitutie?
"Ik heb elke vorm van prostitutie bedreven, waarom deze dan niet? Het is zonder twijfel de beste overeenkomst die me ooit is geboden, en ze geldt voor het leven.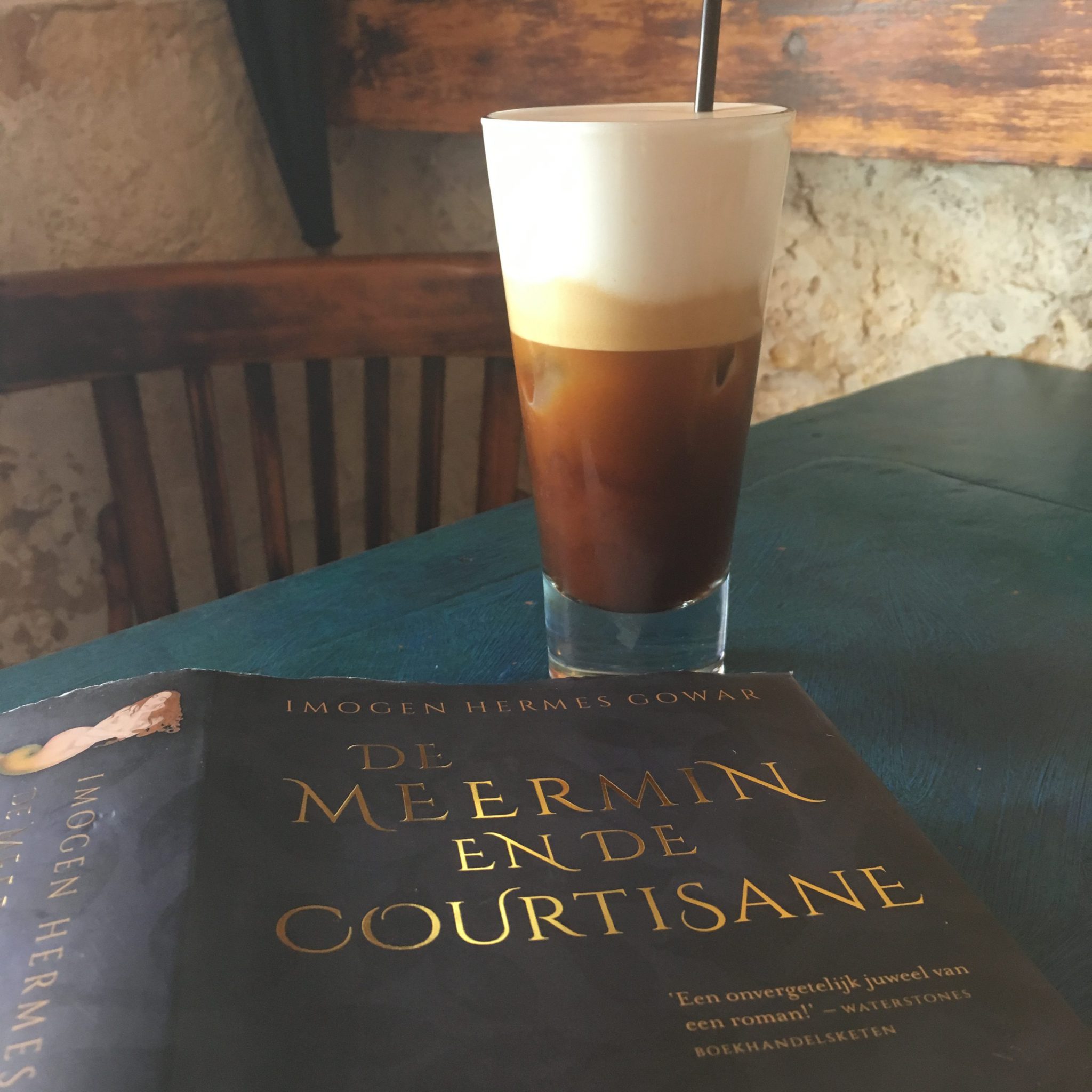 Qua symboliek zijn de meerminnen een veelzijdig onderwerp: ze houden een belofte in die nooit kan worden vervuld, een verlangen dat nooit kan worden bevredigd en net daarom zorgen ze bij alle personages die hen ontmoeten voor een bodemloze leegte.
"Het is alsof er geen liefde meer in je heerst. De rusteloosheid. Niemand keek elkaar meer in de ogen. Niemand sprak of zong. Alsof iedereen op het schip plotseling wist dat ergens op de wereld een grote liefde wachtte, maar dat de wereld te groot was om die ooit te kunnen vinden."
Daarnaast zijn ze mens, noch dier. Ze vallen niet in één categorie. En daarmee zijn ze een antwoord op de sterk gesegmenteerde maatschappij van de Engeland uit de 18de eeuw. Niet toevallig dat Gowar – die als historica haar research met veel zorg heeft gedaan –  tegengewicht biedt en diverse stemmen laat horen uit de entourage van Hancock en Angelica.  Haar polyfone debuut is net zo'n fascinerende mix als de meerminnen zelf.
Ik schreef het al, ik was op zoek naar een dik zomerboek. En met De meermin en de courtisane heb ik het meteen gekregen. Alleen jammer dat de zomer nog maar net begonnen is. Suggesties voor een volgende summer read?