Zo'n tien jaar geleden begeleidde ik een jongerenreis en sociaal project in het noorden van Zuid-Afrika. Ik werd meteen verliefd op het land en die typische Afrika vibes. Dit jaar keer ik terug, naar Kaapstad dit keer. Van daaruit vertrekken mijn vriend en ik voor een roadtrip langs de Tuinroute tot aan het Addo Elephant Park. Via Route 62 plannen we het binnenland te verkennen, om  te eindigen in Franschhoek, ten midden van de Zuid-Afrikaanse wijngaarden. Deel van het plezier aan zo'n grote trip is het inlezen. Vorige keer deed ik dat met het schitterende Een regenboog in de nacht van Dominique Lapierre, historische non-fictie die de geschiedenis van Zuid-Afrika echt tot leven brengt. Dit jaar lagen deze twee boeken al op mijn nachtkastje.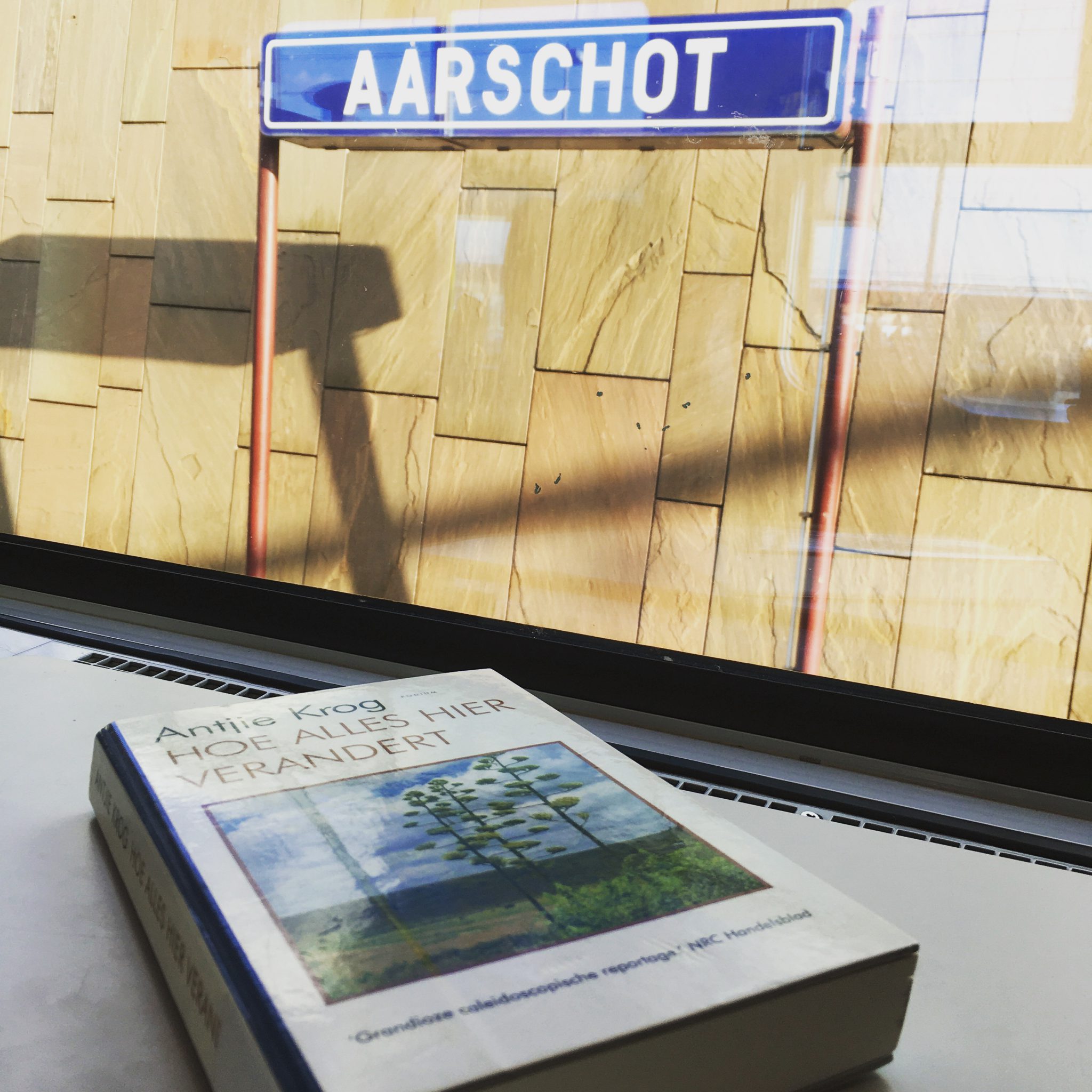 Hoe alles hier verandert van Antjie Krog
Wat? De Zuid-Afrikaanse dichteres maakte een selectie uit drie van haar non-fictiewerken en schreef er een nieuw voorwoord bij. Krog laat zien hoe complex het is om post-Apartheid een nieuw evenwicht te vinden Zuid-Afrika. Vreedzaam samenleven is niet zo eenvoudig als het klinkt na jaren van Apartheid. De zwarte bevolking is in de meerderheid en heeft het argument van de jarenlange onderdrukking 'mee'. Als blanke Boeren vrouw moet Krog zelfs bij vrienden op kousenvoeten lopen om niet beschuldigd te worden van racisme. Vaak voelt het dan ook alsof ze jarenlang aan de foute kant van de geschiedenis heeft gestaan. Is het nieuwe Zuid-Afrika nog haar thuisland?
Opmerkelijk? Als Krog samen met een mannelijke journalist Mandela mag interviewen voor televisie, negeert die haar compleet. Ik vond het een ontluisterend fragment en voor Krog voelt het alsof ze is afgewezen door God zelf, maar nog interessanter is de passage over de ontdekking van het operatalent van de zwarte bevolking. Na de Apartheid werden de meeste zangwedstrijden plots door zwarten gewonnen. Waarom? Een goedgevormde stem heeft vele jaren van scholing nodig. De blanke bevolking zingt wel, maar enkel na de schooluren, of in de academie. De zwarte Zuid-Afrikanen zingen overal: thuis, op het veld, onderweg. Dat maakt dat hun zangstemmen gemiddeld misschien minder geschoold maar wel veel beter ontwikkeld zijn.
Citaat? In deze twee fragmenten voel je heel goed de haat-liefdeverhouding van Krog tot haar land.
"Ik weet nog hoe bang ik was, de eerste keer dat ik naar het buitenland ging, in 1986, en ik in Nederland zou aankomen en plotseling zou beseffen: Hier hoor ik thuis! Mijn hele leven plus het feit dat ik zogenaamd met Afrika vergroeid ben, blijken één groot misverstand: hier hoor ik, dit ben ik. De angst was vergeefs. Binnen een uur was ik er totaal van overtuigd dat de nijvere, ironische Nederlanders niet eens vaag aan mijn innerlijk verwant waren. Blindelings, als in een flits wist ik: in de diepste, intiemste zin functioneerde ik in een andere maat; ik was derde wereld, meer in het bijzonder derde wereld Afrika."

"De joden in Duitsland voelden zich Duits, maar toen puntje bij paaltje kwam werden ze beschouwd als de absolute tegenstelling van Duits-heid. Ik kan honderd keer roepen dat ik Afrikaan ben. En als jij dat in twijfel trekt, dan zeg ik krijg maar wat, dit is ook mijn continent, mijn land, of je nu wilt of niet. Maar wie wil hier nog leven als uitgekotste Afrikaan."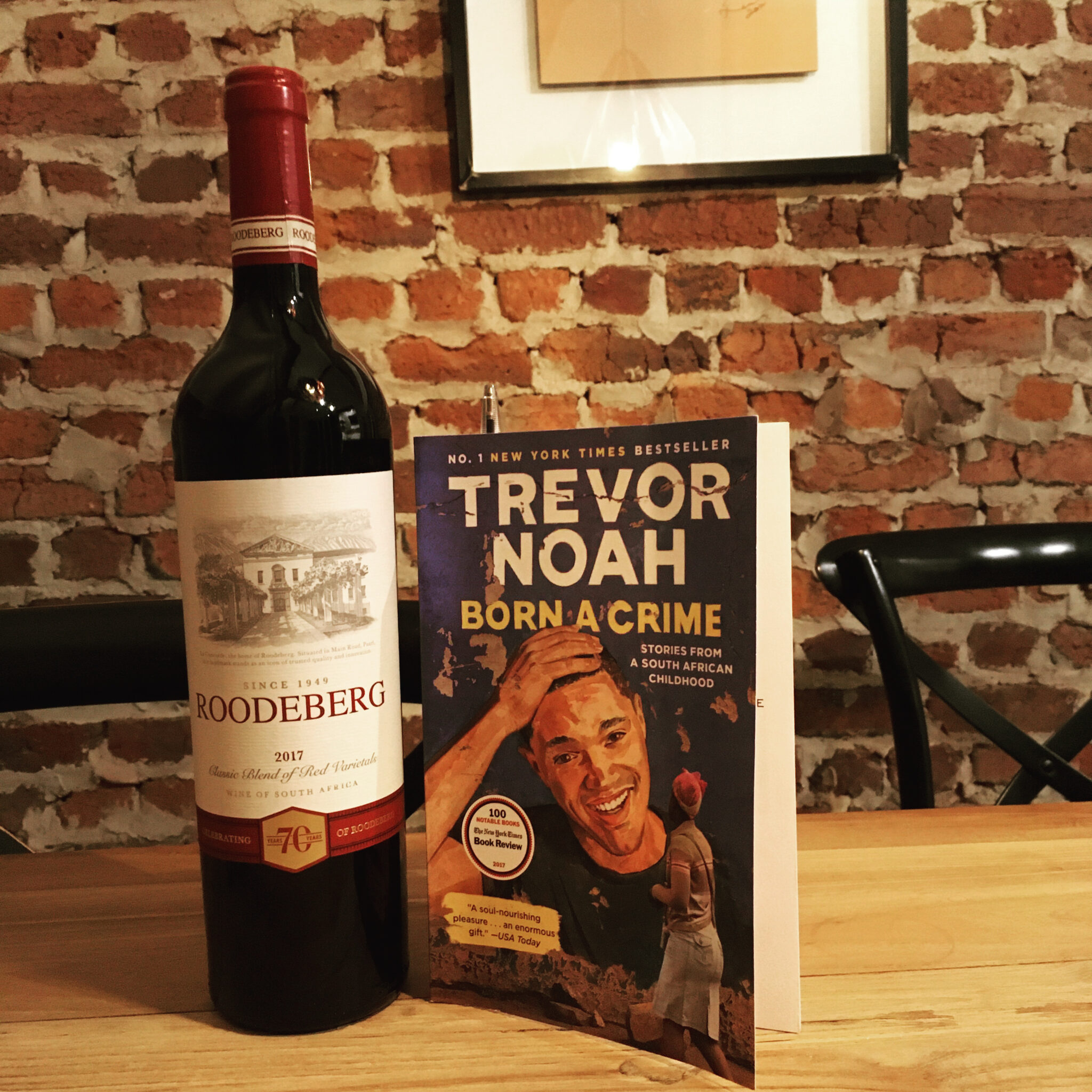 Born a crime van Trevor Noah
Wat? De wereldberoemde comedian Trevor Noah vertelt over zijn kindertijd en jeugd in Zuid-Afrika: van zijn 'verboden' jaren tijdens de Apartheid, als zoon van een Afrikaanse moeder en Zwitserse vader, tot zijn eerste optredens. Ieder hoofdstuk begint met een stukje cultuur of geschiedenis, dat Noah vervolgens illustreert met een anekdote uit zijn eigen leven. Armoede en criminaliteit maken daar steevast deel van uit, maar gelukkig is er Trevors moeder die nooit nalaat om haar zoons blik te verruimen. Een prima tegengewicht voor Hoe alles verandert, want Trevor is opgegroeid aan de gekleurde kant van de geschiedenis!
Opmerkelijk? Van de sloppenwijken tot presentator van de The Daily Show in Amerika. Trevor Noah is de levende incarnatie van 'from zero to hero'. Of hoe iemand die jarenlang in de garage van zijn stiefvader sliep, een inkomen haalde uit illegaal gekopieerde CD's en zich tijdens de Apartheid moest verstoppen in de townships, één van de meest invloedrijke mensen ter wereld wordt.
Citaat? Op een ogenschijnlijk simplistische manier vat Trevor Noah de geschiedenis van Zuid-Afrika samen.
"British racism said, "If the monkey can walk like a man and talk like a man, then perhaps he is a man." Afrikaner racism said, "Why give a book to a monkey?""
Super boeiend, maar het zijn de passages waarin hij zijn moeder aan het woord laat die tonen hoe het komt dat hij geen slachtoffer werd van die geschiedenis.
"Why teach a black child white things? Neighbors and relatives used to pester my mom. "Why do all this? Why show him the world when he's never going to leave the ghetto?"

"Because," she would say, "even if he never leaves the ghetto, he will know the ghetto is not the world. If that is all I accomplish, I've done enough."