Sri Lanka Food, Sarogini's
Benieuwd naar wat 'De parel uit het Oosten' heeft voortgebracht op literair gebied? Hier onze toppers:
In de familie, Michael Ondaatje, Prometheus
De Canadees Ondaatje, geboren op (toen nog) Ceylon, hoeven we niet meer voor te stellen. Iedereen heeft The English patiënt gezien of gelezen. In zijn boek, In de familie, sleurt de man zijn schrijftalent back home om er zijn verleden uit te spitten. Anecdotes en jeugdherinneringen vol excentrieke familieleden vullen het boek.Grootmoeder Lalla leidde een turbulent en onstuimig leven en zijn eigen vader terroriseerde vriend en vijand met zijn alcoholisme. Klinkt veelbelovend.
No problem, Anneke Bazuin, Amor Vincit Omnia
Schrijfster Anneke Bazuin fietste vijf maanden lang weg van haar dagdagelijkse leven om in India en Sri Lanka rust, slechte wegen, chaos, relativeringsvermogen en veel kilometers te vinden. Haar reisverslag laat je mee de spierpijn, geuren, misselijkheid, frustraties, schoonheid en doorzettingsvermogen ervaren. No problem? Bwa, op elke straathoek wel eentje, maar loslaten lijkt de boodschap te zijn.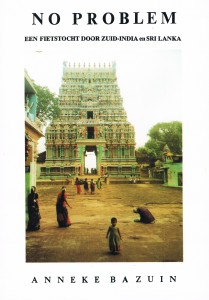 The village in the jungle, Leonard Woolf, Eland books
Meneer Woolf leefde jarenlang in de jungle van Sri Lanka, keerde toen terug naar Engeland en trouwde daar met ene Virginia… Het resultaat van een leven in koloniaal Sri Lanka en een bestaan te midden van het kloppend hart van de Bloomsbury groep is een goed geschreven boek dat je meeneemt naar het hart van de jungle. Het verhaal rond jager Silindu en zijn twee dochters is er één van rampspoed, je lot omzeilen en als een panter door de jungle sluipen.
Een rebelse meid, Ru S. Freeman, Mistral
Biso en Latha, twee Sri Lankeese vrouwen op de rand van de maatschappij, staan voor een keuze. Biso loopt met haar twee jongen kinderen weg van haar man, Latha droomt van een beter leven terwijl ze als dienstmeid urenlang schrobt, kookt en wast. Een sterk boek dat zijn licht laat schijnen op de zwakke positie van de vrouw. Het portret van twee vastberaden vrouwen die tegen de stroming durven inzwemmen toont dat ze nog een lange weg moeten afleggen.
Overspoeld, Julius 't hart, Querido
Pieter geeft als vrijwilliger Engelse les op Sri Lanka. Met kerstmis gaat hij enkele dagen op vakantie aan de kust, waar hij de Zweedse Eline ontmoet. De twee worden verliefd, maar hun liefde wordt bijna weggevaagd door de tsunami van 26 december 2004. Beleef de rampzalige dag die zoveel levens overhoop gooide. Een schitterend jeugdboek dat ook volwassenen waterlanders zal bezorgen.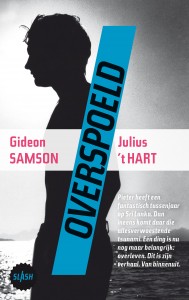 Wave, Sonali Deraniyagala, Vintage
De Engelse Deraniyagala, haar man en twee kinderen brengen de kerstvakantie door bij haar ouders in Sri Lanka. Ze logeren in een idyllisch hotel aan de rand van de oceaan. Hun geluksgezin wordt aan diggelen geslagen als een 10 meter hoge golf Deraniyagala's man en kinderen opeist. In rauwe en klare taal beschrijft ze de jaren die naar deze dramatische dag toe geleid hebben: haar ontmoeting met haar man, de geboorte van hun kinderen en het dagelijkse leven van het jonge gezin.
Honden, Jo Willems, Nieuw Amsterdam
Anders Brock liet twintig jaar geleden zijn leven in de Sri Lankese onderwereld achter zich. Nu keert hij terug en wordt weer verliefd op Kusuma, zijn toenmalig maffia-vriendinnetje. Al snel wordt het duidelijk dat het misschien niet zo'n goed idee was om zijn oude leventje weer op te pakken. Het eiland wordt verteerd door een burgeroorlog waarin goed en kwaad opnieuw gedefinieerd worden. Ruwe en woeste roman op een snikhete ondergrond.
The teardrop island, Cherry Briggs, Summersdale
Altijd leuk, reizen in de voetsporen van een lang verstofte Victoriaan. Tijd om de lichtreclame, goedkope 'made in china' souvenirstandjes en oude opgelapte Mercedessen rond de tempel weg te denken en je in vroegere tijden te wanen. Cherry Briggs trok door Sri Lanka in de sporen van de Ier James Emerson Tennent. In het boek weet Briggs de geschiedenis van het eiland perfect te blenden met het moderne Sri Lanka. Goede aanvulling op de Lonely Planet.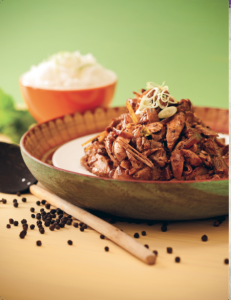 Op Sarogini's website was de meest gestelde vraag: wanneer schrijf je een kookboek? De van oorsprong Sri Lankaanse introduceerde de geurige keuken in het Australische Wellington, voorheen een culinair niemandsland van pizza's en hamburgers. Geen betere manier dan een land te verkennen dan de aroma's en smaken uit te proberen. Het kleurrijk vormgegeven boek mee in de reiskoffer nemen is niet per se nodig, maar als voorpret en om na te genieten van een reis naar het land, is het perfect. De dampende curry's, pikante soepjes en mierzoete toffee's en puddings doen watertanden. Het laatste hoofdstuk geeft ook tips over het samenstellen van een heuse rijsttafel, ideaal om je familie uit te nodigen voor de reisfoto-avond.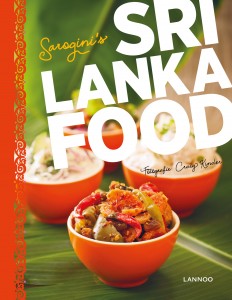 Ik lees ondertussen verder in mijn hangmat…