…ben je zelf. Toch in een interview. Wij voelen mensen al professioneel aan de tand sinds 2004. Wel fijn dus als voor de verandering iemand ons eens wil bestoken met leuke vragen. Begin dit jaar deed de ploeg van BlogBoost dat met verve. Vandaag delen wij hun interview met TIHWR. Hoezo, zelfpromo?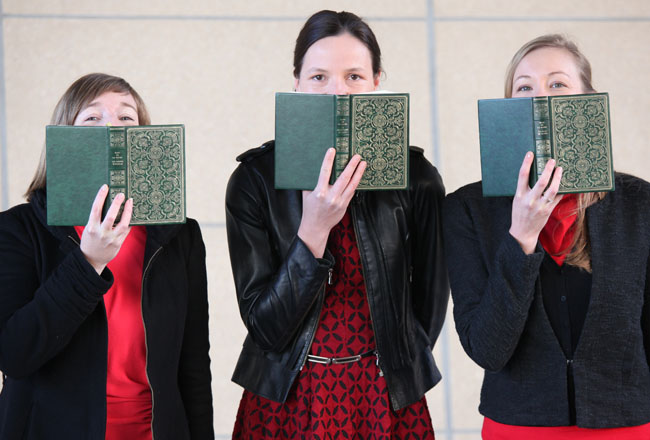 Waarom begonnen jullie in januari 2015 met bloggen?
Katrien, Eveline en ik lezen en schrijven gewoon heel graag. We zijn al bevriend sinds onze studententijd, toen we elkaar leerden kennen in de opleiding Germaanse. In de herfst van 2014 werkten we alle drie als journalist en wisselden we onderling wel eens opdrachten uit. Het idee groeide om samen iets te gaan doen. De blog was van bij het begin ons pretprojectje. Een platform om op een brede manier over boeken en ons leven te schrijven.
Is jullie blog doorheen de jaren geëvolueerd? Indien ja, kan je dat wat concreter toelichten?
We waren in het begin bijna overenthousiast. Met een (boeken)blog heb je oneindig veel mogelijkheden en we wilden die allemaal uitproberen: we interviewden schrijvers, gingen backstage op literaire events, leerden andere Vlaamse bloggers kennen, zetten een columnwedstrijd op poten, reisden in het voetspoor van beroemde boeken, stelden literaire menu's samen waarvoor we daadwerkelijk samen op restaurant gingen… Dat was allemaal leuk en spannend, maar ook tijdsintensief. En niet vol te houden, in combinatie met onze jobs en gezinnen. Het eerste jaar publiceerden we drie posts per week – dat ritme is mettertijd een stuk lager komen te liggen.
Nog een keerpunt: in de herfst van 2016 haalden we redactionele versterking binnen. Sindsdien biedt Kurt Van Gasse wat mannelijk tegenwicht op onze vriendinnenblog. We kwamen Kurt op het spoor via onze columnwedstrijd, al was hij ook al jaren bevriend met Katrien. Intussen is hij getrouwd met Eveline, maar dat is een ander verhaal.
Kort samengevat:
vandaag schrijven we met meer redactieleden minder blogposts dan bij onze start.
Maar de essentie is niet veranderd. We schrijven nog altijd met enthousiasme over alles wat van ver of dichtbij met boeken te maken heeft.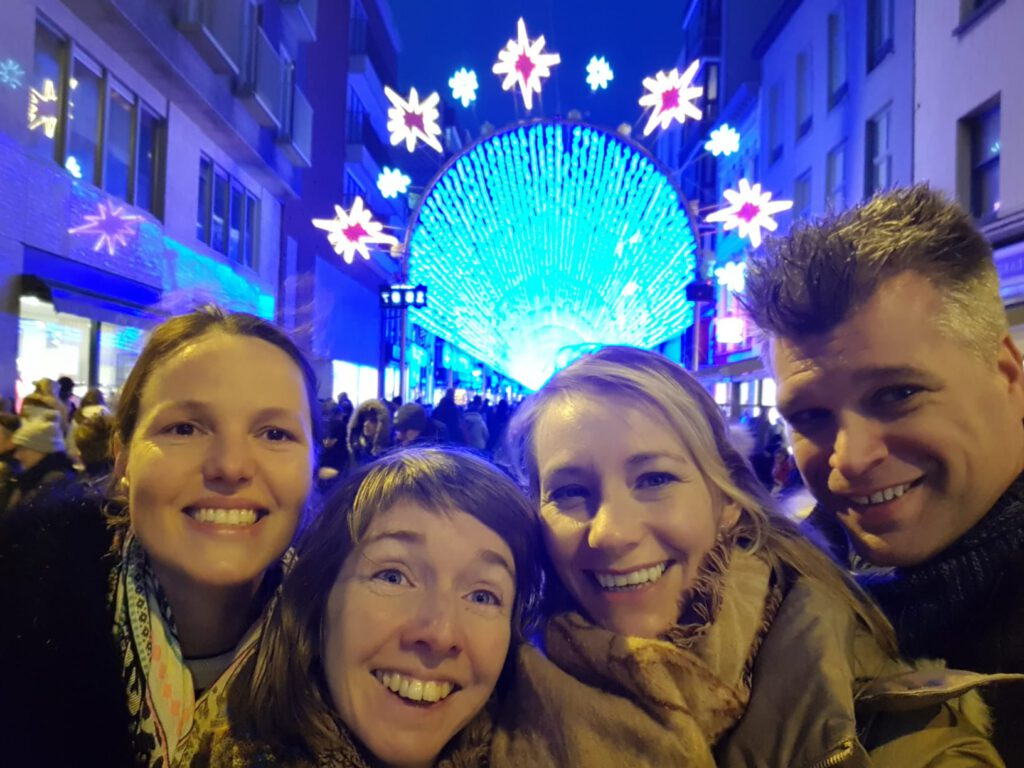 Wat is de grootste blogblunder die je ooit hebt begaan?
Voorlopig heb ik alleen spijt van de blogposts die nooit geschreven werden. Zeker in drukke periodes gebeurt het vaak dat ik denk (of aan een schrijver beloof) "hier ga ik over bloggen". Ik ben er dan mee bezig in mijn hoofd, heb soms al enkele paragrafen klaar, zet 'blogpost uitschrijven' op mijn to do-lijst maar uiteindelijk komt het er niet van. Niet uit slechte wil, wel omdat het leven ertussen surft en er nu eenmaal grotere verantwoordelijkheden zijn dan het bijhouden van een blog. Maar
zo'n ongeschreven post is altijd nefast voor mijn blogvreugde, het zorgt voor schuldgevoelens.
"Niet te lang nadenken, gaan zitten en typen." Dat is mijn gouden raad aan andere bloggers en mezelf.
Zou je met alles wat je nu weet opnieuw een blog starten?
Absoluut. Door This Is How We Read loopt er in Willebroek een blonde kleuter rond die er anders niet was geweest. Hoe mooi is dat verhaal? Eveline houdt een man en een zoon over aan onze blog, maar ook Katrien en ik kunnen niet klagen. We mochten in de lente van 2019 op persreis naar het geboortehuis van Thomas Mann in Lübeck, dat was fantastisch. De blog heeft ons al ontelbare leuke herinneringen en fijne ontmoetingen opgeleverd en de vriendschap tussen ons vier is veel hechter geworden door bezig te zijn met een gezamenlijk project. We zijn ook trots op onze jaarlijkse columnwedstrijd, die ontluikend talent aanmoedigt en schrijfplezier uitdraagt. Wij zijn helemaal voor positieve energie. (En op het moment van dit interview wisten we dus nog niet dat we in 2021 met Project Scheurkalender zouden beginnen… Voor wie er nog aan twijfelde: bloggen is een stiel met benefits)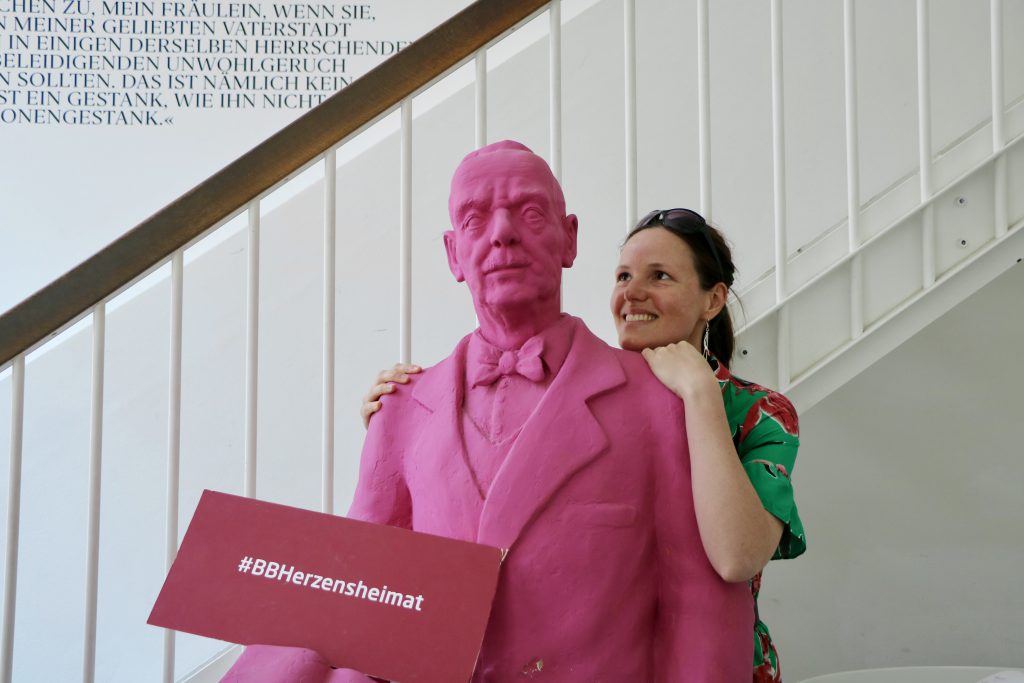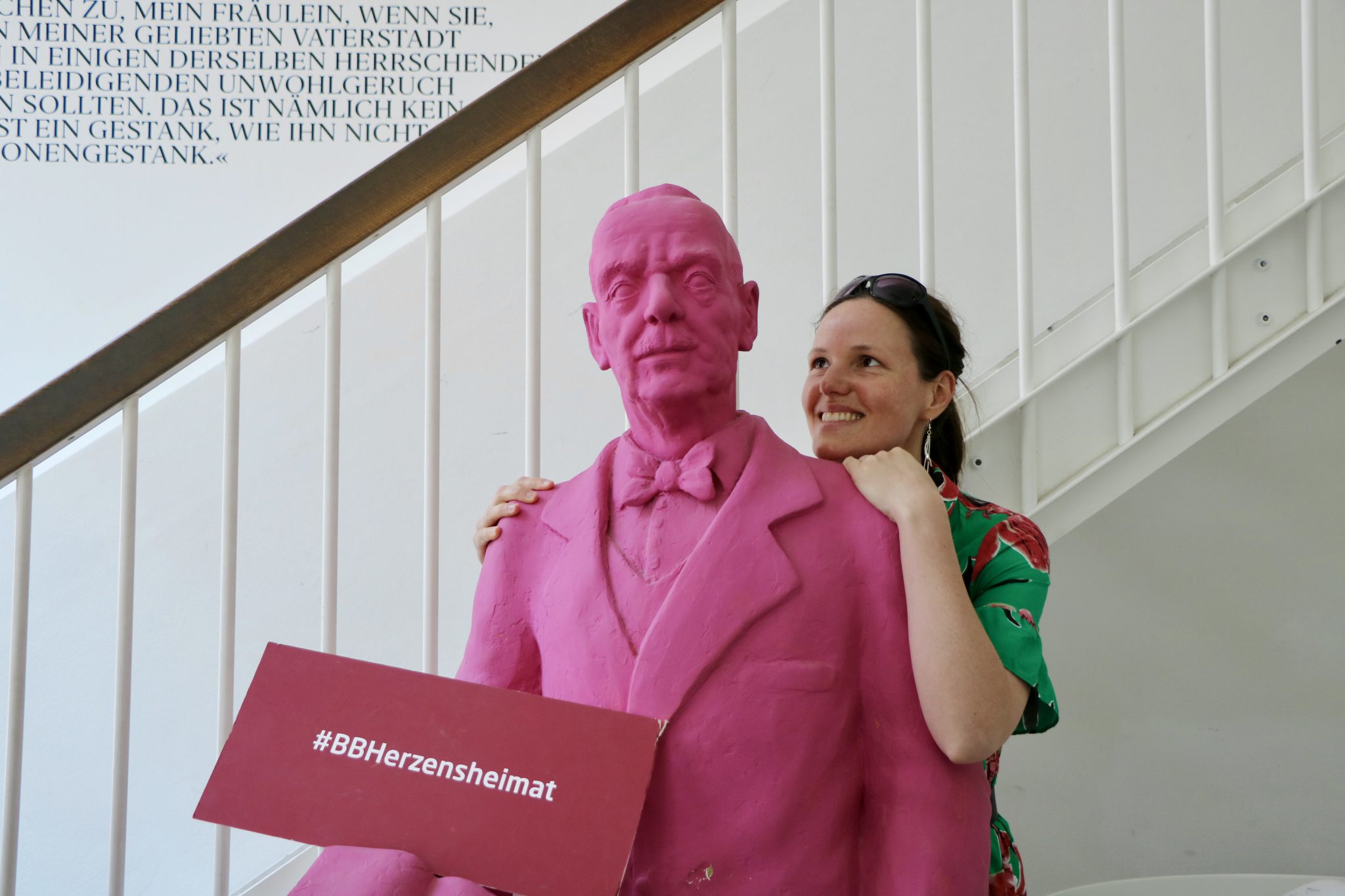 Wat is volgens jou het geheim van een goede blog?
Een persoonlijke, authentieke toon.
Vind je sociale media en statistieken een meerwaarde hebben voor bloggers?
Facebook en Instagram zijn dé manier om een nieuwe blogpost onder de aandacht te brengen, dat zien we in onze statistieken. Al komen er ook veel bezoekers op onze blog terecht via zoekmachines en gerichte zoektermen zoals boektitels of de naam van een schrijver. We checken onze leesstatistieken omdat ze beschikbaar zijn (en wij nieuwsgierig…) en omdat je nooit kunt voorspellen welke post gaat scoren. Sinds Netflix het eerste seizoen van de tv-serie 'De Babysittersclub' beschikbaar maakte, wordt een oude, nostalgische post van ons over die reeks bijvoorbeeld veel gelezen. Zoiets vinden we grappig en fijn om te weten.
Wat is er de afgelopen jaren veranderd in de blogosfeer? En waar zie je de blogwereld de komende jaren naartoe gaan?
Het moment dat iedereen leek te bloggen is sowieso voorbij. BV's en influencers beperken zich nu tot Instagram, hun blogs liggen er verlaten bij. Dat is niet erg.
Graag schrijven, iets willen en kunnen vertellen – dat moet het uitgangspunt van een blog zijn. Niet content schrijven op commando.
De blogs die ons in 2014 over de streep trokken – Cup of Jo van Joanna Goddard en Tales of Endearment van Natalie Joos – zijn intussen veranderd in een online lifestyle magazine (professioneel gemaakt, maar niet meer zo betoverend als ooit, cupofjo.com) of uitgemond in een boek en een breilabel (@joostricot). Omgekeerd komen er nog altijd leuke blogs bij, zoals ikganaarmarrakech.com. Alles verandert, ook de blogwereld. Dat houdt het spannend.
Welke tip(s) zou je beginnende bloggers meegeven? En heb je ook tips voor de iets meer ervaren bloggers?
Voor de beginnelingen: zet je eerste post online en bepaal dan pas je volgende stap. Waar heb je zin in? Welke inval kreeg je? Begin eraan en kijk waar je uitkomt. Een blog mag spontaan zijn, plan het niet dood. En voor de meer ervaren
bloggers: wees trots op je archief, je bouwt iets op dat niet wegloopt wanneer je even pauzeert.
Doe het voor jezelf en zorg dat je van bloggen geniet.