Onlangs werden we door Hebban getipt als één van de belangrijkste Nederlandstalige boekenblogs. Barbara ging door het lijstje collega-bloggers en maakte haar eigen selectie.
Zelf ging ik op zoek naar Engelstalige blogs die de moeite zijn om te volgen en koos deze posts uit.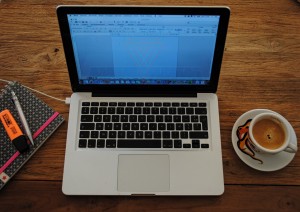 11 celebrity novels we'd like to see.  Literary Hub geeft schrijfinspiratie aan celebrities voor een nieuw boek.
Dream of working at a magazine? Read these 9 books. Sidenote: Dit boekenmeisje las geen van deze boeken en werkt toch voor een magazine.
Imagine American literature without immigrants. Lijstje van 10 immigranten die de Amerikaanse literatuur great hebben gemaakt. Amerikaanse boekenblogs barsten deze dagen van politiek getinte posts.
The science behind earworms, blockbusters and bestsellers. Ik hou van de baseline van deze blog: "making well-read sense of the world".
5 chapters. Naar goede Dickens traditie lees je hier iedere week van maandag tot vrijdag een kortverhaal in vijf episodes.
How to tell if you're in a Stephen King novel. Hilarische reeks met "quick strategies for figuring out what novel you're currently trapped in".
Characters who got happily-ever-afters right before history changed everything. Nee, Anna Karenina leefde niet lang en gelukkig.
Veel leesplezier!
PS Literaire instagramaccounts en apps.