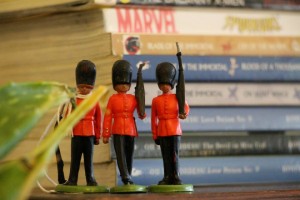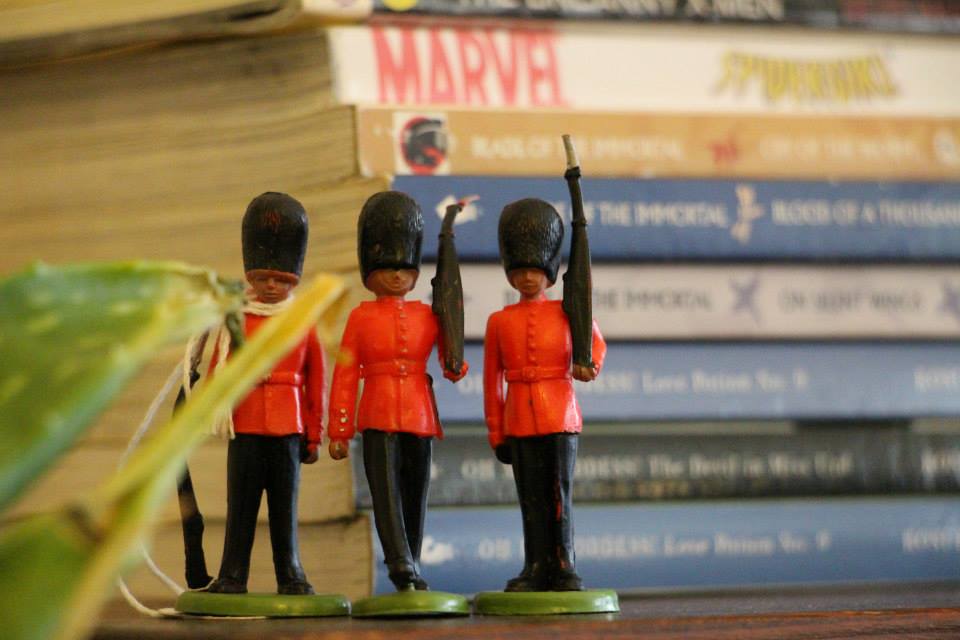 Ik beken, ik hou meer van Londen dan van Parijs. Parijs is fantastisch maar kort door de bocht gezegd blijft Parijs een imposant museum terwijl Londen een monument is dat voor 100% leeft. Ik hou van haar alternatieve markten in Camden en Notting Hill, van streetfood lunches op Borough Market, van afterwork drinks in Canary Wharf en van de vele gratis museumbezoeken. In Londen word ik constant overrompeld door het gevoel, hier wil ik wonen! Bij gebrek aan een torenhoog budget om de lokale vastgoedprijzen te trotseren, bereid ik me voor op een zesdaagse citytrip met deze vijf boeken.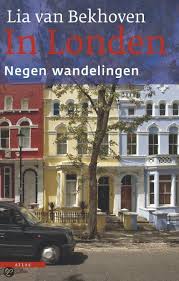 In Londen
In negen wandelingen leidt dé 'correspondente vanuit Londen', Lia Van Bekhoven, de lezer doorheen de stad. Lia legt in deze duidelijk uitgestippelde wandelingen de ziel van de Londenaren bloot, gaande van hun 'groot historisch besef' (WOII was 'their finest hour'),  de dominantie van BBC en het Ten O'Clock News ('Alles ademt: hier gebeurt iets, dit is belangrijk') en de Britse hoofdrol in het wereldse speeltoneel ('Entertainment zit in het nationale DNA'). Smeuïg zijn haar journalistieke insiders verhalen over de bullebakkerige woordvoerder van Tony Blair, de automatisch benoemde adel in het Hogerhuis ('Dit is de kapstok van u en uw familie. Voor altijd.') en de verslaggeving over de dood van Diana als hoogtepunt van 30 jaar Britse journalistiek.
Op mijn bucket list na het lezen van Lia's toeristische storytelling:
Westminster School: Deze elitaire topschool (het leergeld bedraagt 26000 euro per jaar) ziet eruit als het Zweinstein van Londen.
Lady Peeresses Retiring Room: Het damestoilet in het Hogerhuis van Westminster zou het mooiste ter wereld zijn.
Saatchi Gallery: De hedendaagse kunstmecenas Charles Saatchi ('een moderne De Medici') inspireerde onderneemster Stephanie Manasseh met My Name is Charles Saatchi and I am an Artoholic tot Accessible Art Fair.
In Londen, Lia Van Bekhoven, Atlas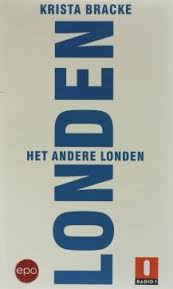 Het andere Londen
Na het grote succes van Het andere Parijs, het resultaat van het Radio 1-programma Brood en spelen waarin luisteraars originele suggesties deden voor een citytrip naar de lichtstad, werd de redactie geïnspireerd om hetzelfde te doen voor Londen. Het andere Londen bundelt 36 tips zoals vinylplaten scoren in exchange shops, een Jack The Ripper wandeling doorheen gore steegjes en een bezoek aan de hypermoderne eivormige City Hall – oftewel de glazen teelbal van burgemeester Livingstone – die het gevolg is van minutieuze berekeningen over energieverbruik en lichtinval. Radiopresentatrice Krista Bracke presenteert echte tips zoals je ze krijgt van vrienden en kennissen.
Op mijn bucket list na het lezen van de tips van de luisteraars:
Een mini-lunchconcert in een Londense muziekacademie: Tijdens de lunchpauze geven de studenten van de Royal College of Music, de Royal Academy of Music en The Guildhall School of Music & Drama gratis klassieke concerten.
Een pint drinken in The Trafalgar: Deze pub is ingericht als the Victory, het vlaggenschip van admiraal Nelson en was het stamcafé van Dickens. Hij schreef er uitgebreid over in Our mutual friends.
Een "sing along"-avond in de Prince Charles Cinema: In deze voormalige pornobioscoop met rode fluwelen zetels worden soms Sound of Music of Frozen "sing along"-avonden georganiseerd waarbij het publiek mag meezingen en zich verkleedt als de filmpersonages.
Het andere Londen, Krista Bracke, Epo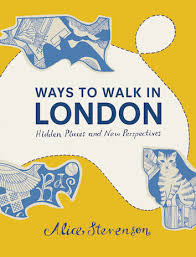 Ways to walk in London
Alice Stevenson is een Londense kunstenares die niet fietst of autorijdt en zich al wandelend doorheen de stad verplaatst. De 32 wandelingen uit haar boek zijn dromerige impressies waarin Stevensons innerlijke wereld en haar omgeving samenvloeien. Haar boek is bedoeld als inspiratie voor
"city dwellers anywhere, to see the potential for wonder and adventure available to all – just by stepping out of our front door with an enquiring mind and putting one foot in front of the other."
Op mijn literaire bucket list na het lezen van dit aantrekkelijk geïllustreerde salontafelboek:
Broadway Bookshop: Stevensons favoriete boekenwinkel (klein maar volledig), gelegen op Broadway Market waar iedere zaterdag een farmer's market plaatsvindt.
Persephone Books: Persephone publiceert vrouwelijke auteurs die niet meer in druk zijn. Hun boeken zien er allemaal hetzelfde uit met hun uniforme grijze cover met vintage patroon.
The Idler Academy: Boekhandel en centrum van 'Philosophy, Husbandry and Merriment' gelegen in Notting Hill. Je kan hier niet alleen terecht voor Jung Masterclasses, online welsprekendheidslessen maar evengoed voor workshops knopen aannaaien en groenten kweken.
Ways to walk in London, Alice Stevenson, September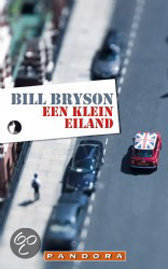 Een klein eiland
Hoewel Een klein eiland het verslag is van een rondtrip doorheen Engeland, kan globetrotter Bill Bryson zijn liefde voor Londen niet onder stoelen of banken steken:
"I can never understand why Londoners fail to see that they live in the most wonderful city in the world."
Hij legt uit: "It has more congenial small things – incidental civilities you might call them – than any other city I know: cheery red pillar boxes, drivers who actually stop for you on pedestrian crossings, lovely forgotten churches with wonderful names like St Andrew by the Wardrobe and St Giles Cripplegate, sudden pockets of quiet like Lincoln's Inn and Red Lion Square, interesting statues of obscure Victorians in togas, pubs, black cabs, double-decker buses, helpful policemen, police notices, people who will stop to help you when you fall down or drop your shopping, benches everywhere."
Need I say more over Bills aanstekelijke schrijfstijl? Zo ja, lees dan Evelines ode aan Bill!
Op mijn bucket list na het lezen van deze reisnotities:
Een Londense taxi nemen: "There are really only two odd things about them. One is that they cannot drive more than 200 feet in a straight line … The other distinctive thing about them is that they cannot bear to admit that they don't know the location of something they feel they ought to know, like a hotel."
De – op het eerste zicht – langere metrolijn nemen: Volgens Bryson creëerde Harry Beck, de ontwerper van de metroplannen, "an entirely new, imaginary London" waarin schaal geen enkele rol speelde.
Waarom oh waarom lukt het noch Eveline, noch mij om te schrijven over Bill Bryson zonder hem constant te citeren?
Een klein eiland, Bill Bryson, Pandora (zelf las ik de Engelse uitgave van Black Swan)
Londen
De historische klepper van Edward Rutherford stond op mijn leeslijstje van 2015… en bleef nog ongelezen. Onterecht?
Londen, Edward Rutherford, Unieboek
PS nog een literaire Londen tip
PPS Parijs in vijf boeken en een literair bezoek aan Parijs