Column op woensdag: Ononderbroken slaap
Tijdens de zomervakantie presenteert This Is How We Read elke woensdag één van de genomineerden van onze columnwedstrijd 2019. Vandaag vraagt Laura zich af hoe het is om wakker te worden in één wereld waarvan je al afscheid hebt genomen.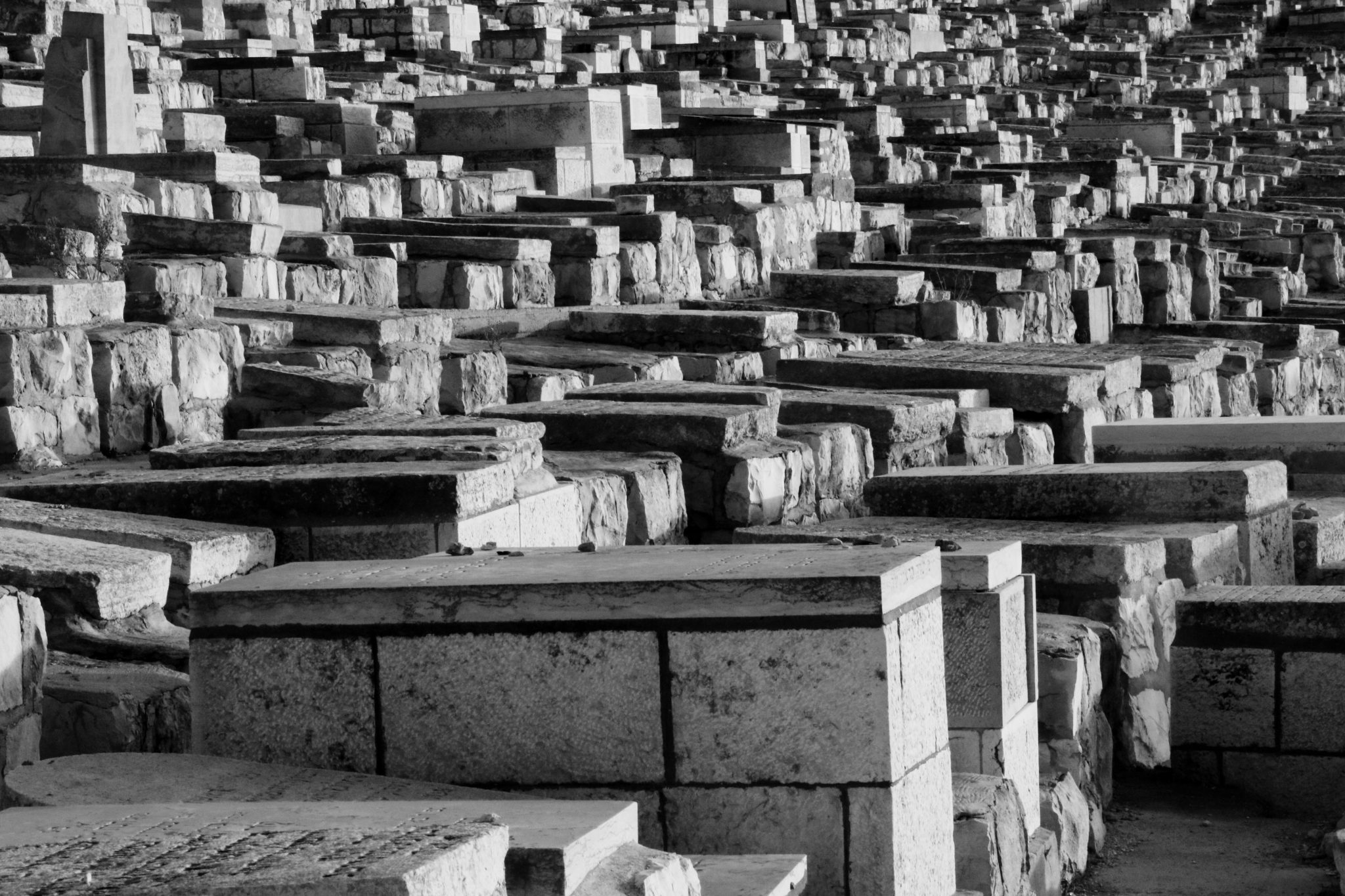 Ongeveer een jaar geleden denderde ik in een waas van onderbroken slaap en strakke grijze pakken van Gent naar Brussel. Aan de overzijde van de gang zaten twee mannen stijf gekleed stil tegenover elkaar. Ze hadden net een gesprek gehad die in de flarden van mijn bewustzijn verloren was gegaan.
Beide waren ongeveer dertig, misschien collega's en allebei al verslagen nog voor de dag echt begonnen was.
De man schuin tegenover mij begon ineens te vertellen. Misschien herinnerde deze wazige ochtend hem eraan, of wilde hij het onregelmatige snurken van drie rijen achterop versmoren. In ieder geval leek het verhaal hem zelf te overvallen. De man naast mij keek niet op.
Zijn ex-schoonmoeder leed aan een verschrikkelijke ziekte. Er was geen hoop meer. Ze hield van controle en om waardig afscheid te kunnen nemen, had ze besloten euthanasie te plegen. De familie kwam naar haar ziekenhuiskamer, bracht bloemen die voor haar nooit zouden verwelken en haar favoriete snoepjes. Ze kleefden allemaal tegen muren en maakten breedbeeldherinneringen. De ex-schoonmoeder klemde zoveel mogelijk handen tussen haar benige vingers en fluisterde kort afgesneden levenswijsheden. Met korrelige rode lippenstift kuste ze kleinkind, man, dochter en toekomstige ex-schoonzoon en hoopte zo een indruk na te laten.
Even later was ze er zeker van en de dokter duwde de naald in het infuus. Tenslotte sloot ze haar ogen, gleed met een glimlach weg en wachtte de familie in stilte op de laatste zucht. De televisie stond op Eén. Ben Crabbé, Jeroen Meus en Vlaanderen Vakantieland.
En toen werd ze wakker.
"Wie?"
"Ze werd wakker."
Ik had het niet gevraagd. Of misschien toch, met mijn ogen.
Hoe moet dat zijn?

Als je wakker wordt in een wereld waar je zo zorgvuldig afscheid van genomen hebt.
Ik dacht aan de kussen, de bloemen en de snoepjes. Geen magere hein, geen gouden poort of berg Olympus. Enkel verstarde blikken, geurende bloemen in een kale ziekenhuiskamer en een chemische aardbeiensmaak op de tong. Of was ze net tevreden dat er meer was dan het duister? Was dit voor haar de hemel? Was een hemel waar ze dankzij verdoving pijnloos kon verder leven, omringd door familie, voor haar genoeg?
Ik denk aan een meisje van zeventien uit Nederland. Ze kreeg dezelfde spuit, had wel een andere dokter, andere kamer en een ander verhaal. Haar psychische lijdensweg was te lang voor een kort leven en ze besloot halt te houden. Wat zou haar versie van de hemel zijn? Misschien is het een donkere, gewichtloze plek, vrij van gedachten en zichzelf, een eeuwige baarmoeder om oneindig in rond te drijven zonder de belofte van wedergeboorte. Daar kan ik niets over weten.
Het liet me niet meer los.
Uiteindelijk is de ex-schoonmoeder enkele uren later toch overleden. De man schuin tegenover mij zei het vlug, alsof hij het nog steeds niet helemaal zeker was.
De trein vertraagde richting Brussel-Zuid. De mensen gaapten en de mannen stapten in stilte uit. Ze vergaten hun verhaal in de coupé en ik zat met een beeld van de hemel en onderbroken slaap.
Laura Nollet  werd geboren als zomerkind met wind in de haren. Ze jaagt dromen na, met kinderlijke onschuld. Ze draagt ze met woorden en deelt ze met haar stem en een kloppend hart. Haar teksten willen, in deze soms woelige tijden, de mens confronteren met een kleine dosis duisternis, om duidelijk te maken dat de weerbaarheid van de mens alles kan verlichten.