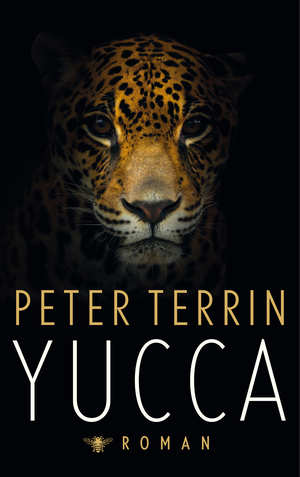 In september verschijnt een nieuwe roman van Peter Terrin. Yucca is een boek waar ik naar uitkijk, want Terrin belooft drie verhaallijnen te verweven en ze klinken allemaal interessant. Viktor komt vrij na elf jaar in de cel. Hij zou verantwoordelijk zijn voor de dood van zijn kind. Kunstenares Renée beschikt over magische krachten en is even succesvol als eenzaam. En Renées grootvader wil eindelijk z'n gelijk halen in die zaak met die supermarktovervallen uit 1985.
Een injectie Bende van Nijvel-dramatiek mag er van mij altijd bij. Maar
ik kijk toch het meest uit naar Yucca vanwege die kunstenares Renée. Op haar vierde overleefde zij een herseninfarct, dat wellicht aan de basis ligt van haar magische krachten.
Als je Post Mortem hebt gelezen of gewoon een beetje de biografie van Terrin kent, dan weet je het. Hier gaat weer een slim literair spel gespeeld worden met de voyeur in elke lezer. Ik kruip alvast met mijn supersize telelens in een struik.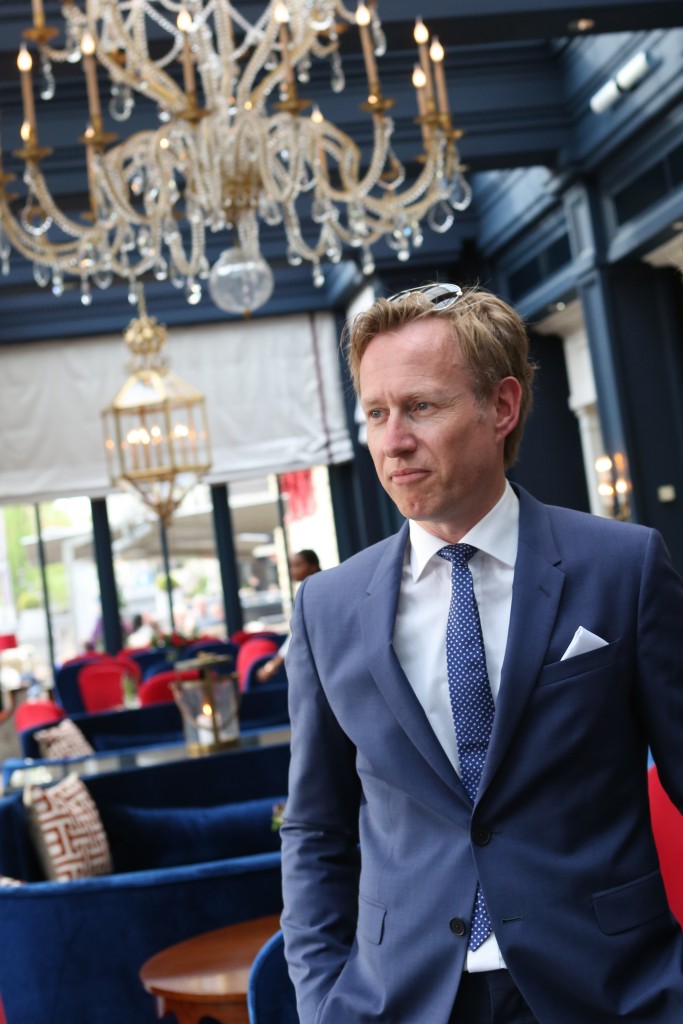 Nog beter: ik lees in afwachting van nieuw werk nog even Terrins vorige, Monte Carlo (De Bezige Bij). Ik was erbij die avond in Amsterdam, toen hij met die korte novelle de Libris Literatuurprijs had kunnen winnen. Maar tot vorige week had ik het boekje (174 p. met veel quasi lege bladzijden) niet gelezen. Katrien wel.
Ik begin eraan op een zondagavond. Zoals vaker bij Terrin, moet ik eerst aan zijn proza wennen. Volgens Vrij Nederland schrijft Terrin 'geacheveerd'. Ik heb het opgezocht, en dat betekent 'zorgvuldig afgewerkt'. Dat klopt, maar de lijn tussen zorgvuldig en gekunsteld is soms dun. Termen als 'sedert' en 'terstond' (boekentaal, iemand?) maken een zin wat stijf naar mijn smaak. Ook de grens tussen sprekende vs. opgeblazen beelden ligt voor iedereen anders. Waar plaatsen we een brand die klinkt als een reusachtig, naar zuurstof happend beest?
Maar genoeg gevit, zodra Terrin je in zijn web heeft gesponnen – geef hem een pagina of vijftien – wordt Monte Carlo een feest.
De plot? Monteur Jack Preston verricht een heldendaad. Monteur Jack Preston verwacht in ruil wat dankbaarheid en publieke erkenning. Monteur Jack Preston ontdekt dat de wereld niet doet aan 'voor wat, hoort wat' en onderneemt dan maar zelf actie.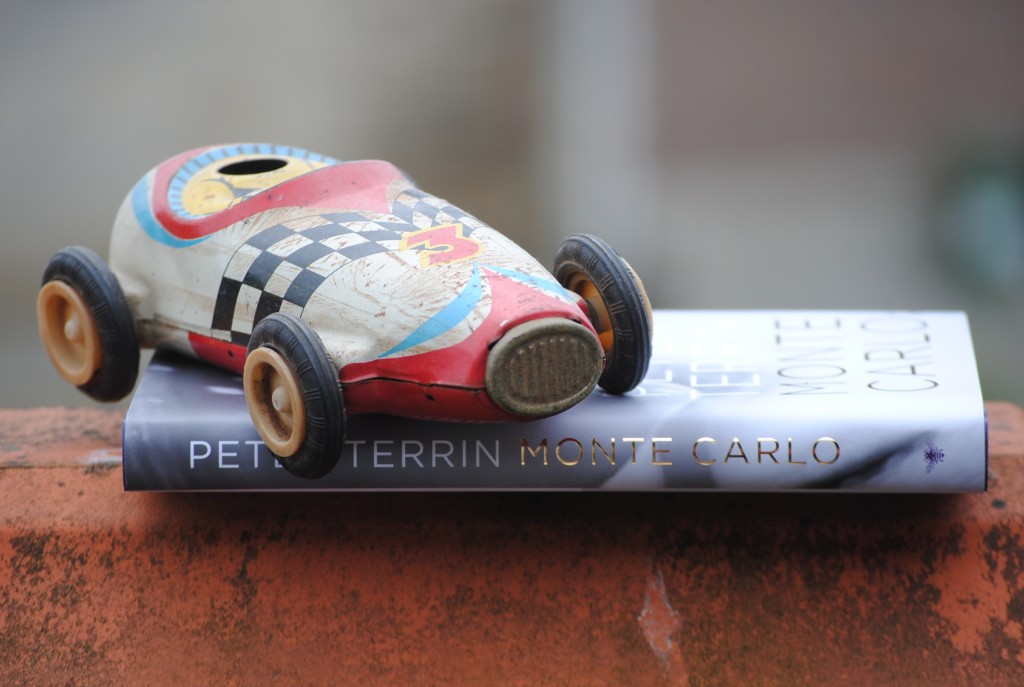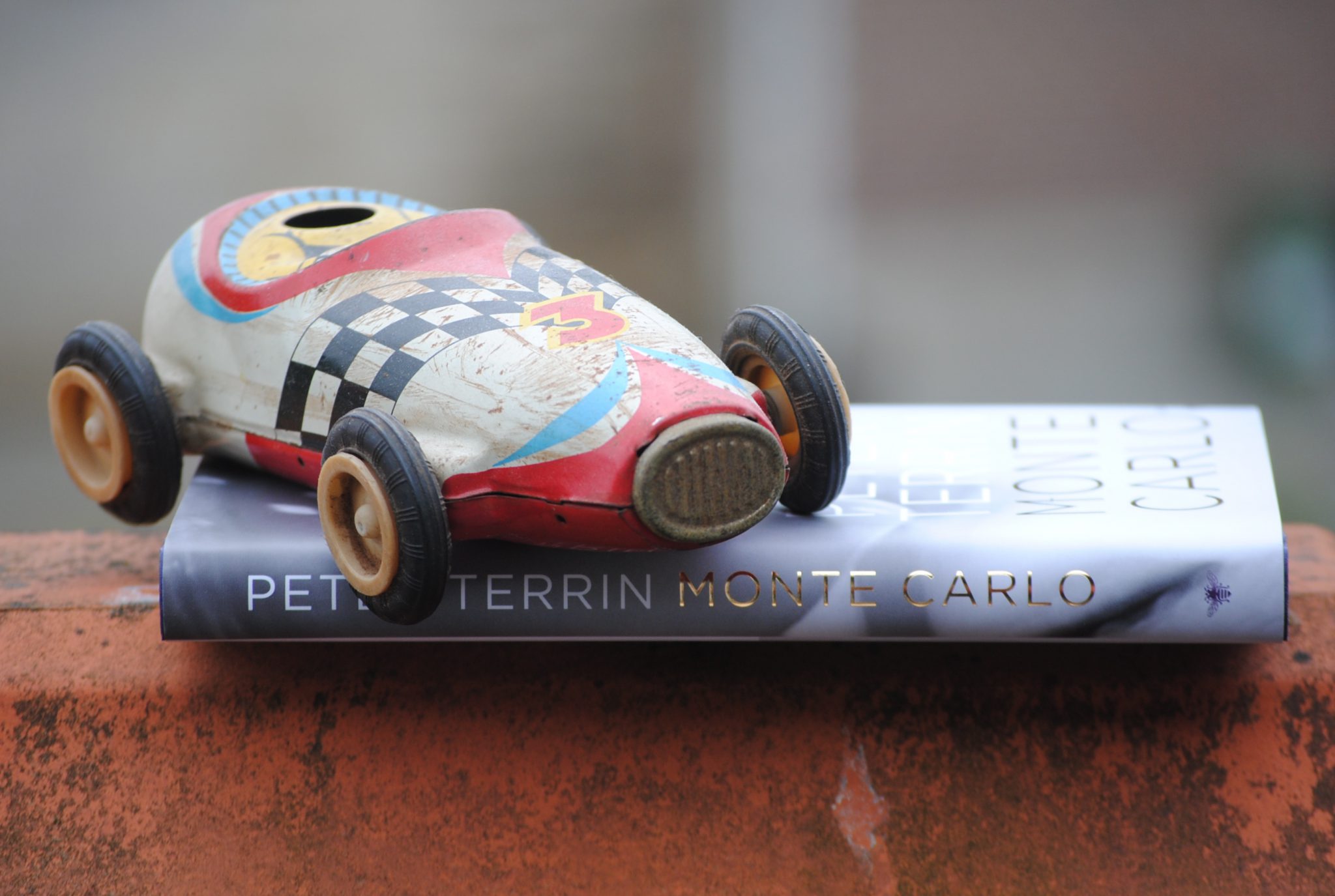 Welke actie het wordt? Om dat te weten te komen, moet je – hoe kan het anders bij Terrin – zorgvuldig lezen. En dan nog blijft het een beetje gissen. Het beladen, open einde van Monte Carlo is sterk, maar ik genoot nog het meest van de subtiele manier waarop mijn houding tegenover hoofdpersonage Jack in de loop van de vertelling door Terrin werd gemanipuleerd.
Aanvankelijk staat monteur Jack nogal ver van mijn bed. Hij redt in Monte Carlo de beroemde actrice Deedee van een vlammenzee, zodat niet haar mooie snoetje, maar zijn rug onder de brandwonden wordt bedekt. Dat Deedee hem dankbaar is, daar twijfelt Jack niet aan. Integendeel: simpele, goedgelovige, tragische Jack leest Deedees dankbaarheid af in allerlei vergezochte, bijna absurde tekens. Je kijkt het als lezer een beetje meewarig aan. Net als zijn dorpsgenoten dat doen, in de novelle. Maar
intussen bereidt Terrin dus een kantelmoment voor. Niet zozeer in zijn verhaal, als wel in de gevoelens die je als lezer koestert voor hoofdpersonage Jack.
Naarmate het boek vordert, klinkt Jack steeds rationeler en overtuigender: 'Elke dag, elke morgen – dacht hij – zit ze in een studio op een stoel voor een spiegel te kijken naar dat gezicht – hoe kan ze niet aan mij denken?
Tja, hoe kan zoiets? Precies die vraag wordt in Monte Carlo heel fijnzinnig ontleed.