This is how we read goes Libris Literatuurprijs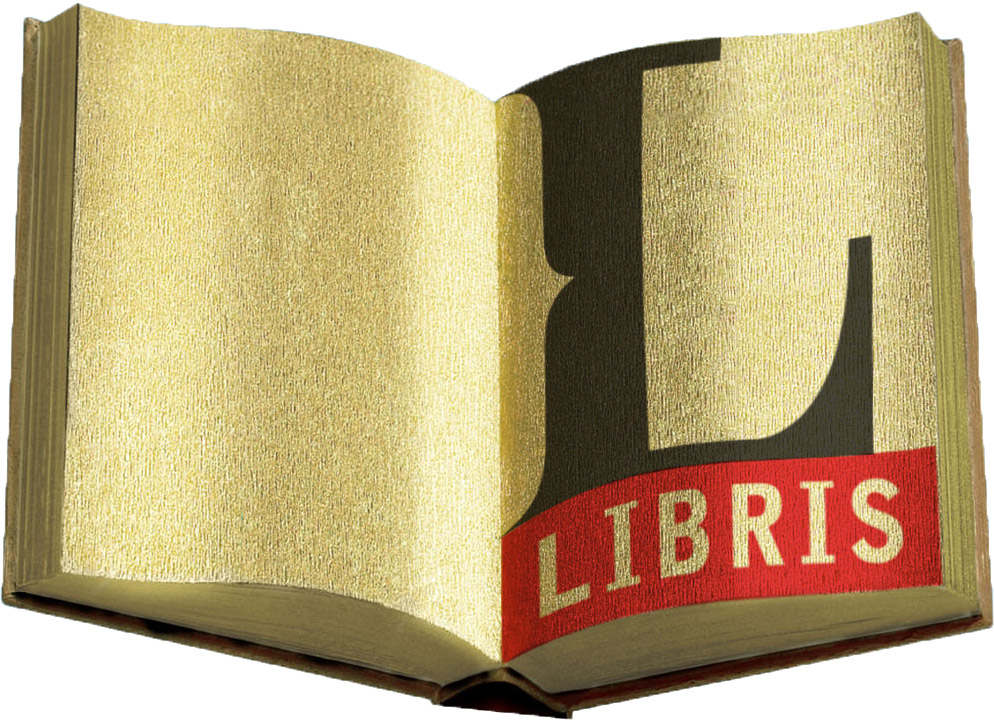 Even een berichtje vanop afstand. Als u dit leest aan uw ontbijt, dan gooien wij op dit moment onze galajurk in onze koffers om zo meteen sito presto in de auto te springen voor een enkeltje Mechelen-Amsterdam. Leest u dit tijdens uw eerste koffiebreak, dan droppen wij waarschijnlijk net enkele zwerfboeken keurig aan de (voor ons) 'andere' kant van de Belgisch-Nederlandse grens.
Wacht u meestal tot lunchtijd om thisishowweread.be te raadplegen, dan schmoozen wij nu met Hollands boekenmeisje Michelle van het Nederlandse online literair tijdschrift Lood over bloggen-over-boeken (onze gemeenschappelijke business) in Café Américain aan de Amsterdamse Stadsschouwburg.
Zijn onze blogposts meestal uw aperitiefhapje, dan komt u net op tijd. Want rond 19u vanavond begint het. De uitreiking van de Libris Literatuurprijs – een exclusief feestje voor 140 genodigden.
Onder wie de zes genomineerden, hun uitgevers, huidige en vroegere juryleden- en voorzitters, mensen uit het boekenvak, literaire journalisten.
Oh ja, en speciaal voor de editie van 2015, ook 3 Vlaamse boekenmeisjes, u welbekend.
Hoe we dat zo versierd hebben? Ha, dat is de vraag natuurlijk. Feit is dat het ons is gelukt. Niet onterecht ook – vier van de zes genomineerde boeken hebben wij de afgelopen maanden gelezen en besproken op de boekenpagina's van Elle of Psychologies:
Godin Held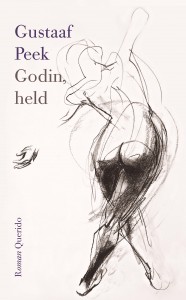 Godin, held
van Gustaaf Peek
Kleinzoon van meneer Peek van Peek en Cloppenburg (P&C, in winkelstraattaal) en bekroond voor zijn vorige roman Ik was Amerika (2010). In deze achterwaartse vertelling beschrijft Peek de zinnenprikkelende liefdesaffaire tussen Tessa en Marius van einde tot begin.
Het boek opent met de begrafenis van Tessa en kruipt terug in de tijd. Het leven van schrijfster Tessa ontsluiert zich doorheen haar doodsstrijd, de verhuis naar een bejaardentehuis, het verouderingsproces en haar lange writer's block. Halverwege het boek maakt de lezer kennis met Marius, al is dat in eerste instantie aan zijn graf. Het boek raast verder doorheen hun geschiedenis: een nieuwe toenadering na een lange breuk, de clandestiene vrijpartijen in anonieme hotelkamers tot die eerste ontmoeting op de middelbare school.
Langzaam onthult Peek het leven van zijn personages en schrijft ze hoofdstuk na hoofdstuk jonger, energieker en hoopvoller. Het verhaal daagt uit met de omgekeerde chronologie als extra dimensie. De toekomst die open en bloot ligt en het verleden als onbekend gegeven, Gustaaf Peek kauwt niet voor en laat het aan de lezer over om puzzelstukken samen te leggen.
Nederland bestempelt Peek als de nieuwe Jan Wolkers met een stomende roman die Turks fruit waardig is. Verwacht je aan veel liefde, uitgebreide vrijpartijen en een melancholische zoektocht naar dromen.
Wat wil je vertellen? We zijn getrouwd. Ooit zaten we bij elkaar op school. We waren eerst geliefden. Daarna gingen we onze eigen weg, maar we konden elkaar niet vergeten.
Hij kleedde haar. Ze hadden afgesproken dat ze elkaar alles mochten vragen. Dat uur, die uren, ze kon niet zonder.
Godin, Held, Gustaaf Peek, Querido
Deze recensie van Eveline verscheen in januari 2015 in Elle België.
Roxy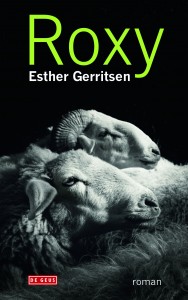 Roxy
van Esther Gerritsen
In korte zinnen die erin hakken, schrijft Esther Gerritsen het verhaal van Roxy, wiens oudere echtgenoot – de filmproducent Arthur – 's nachts omkomt in een auto-ongeluk… samen met zijn minnares. Roxy wacht tot 's ochtends om haar dochter Louise in te lichten onder het motto 'zo heeft ze nog een vader voor een nacht', vraagt aan de politie of 'zijn pik er nog aan zit of die in haar zit' en reageert haar woede af op de ingewikkelde espressomachine van haar overleden echtgenoot. Samen met haar dochter, de babysit en Arthurs assistente vertrekt Roxy op roadtrip nadat ze eerst de begrafenisondernemer heeft verleid. Met veel informatie die je tussen de regels door moet lezen, schetst Gerritsen een wanhopige en bedrogen weduwe die alleen verder moet.
Roxy, Esther Gerritsen, De Geus
Deze recensie van Katrien verscheen in november 2014 in Pyschologies.
Ik kom terug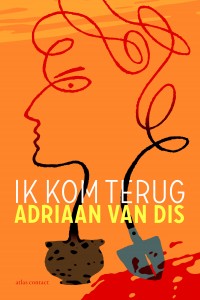 Ik kom terug
van Adriaan Van Dis
'We zwoeren samen: Ik zou haar een papieren leven geven, of nog beter: een nieuw leven. Een leven waarin ze weer goed kon lopen, haar lippen kleurde, wijde rokken droeg of vuurvaste mantelpakken. Een dansende moeder wilde ik opvoeren, de sterke moeder uit mijn jeugd.'
In ruil voor haar levensverhaal vraagt een honderdjarige moeder haar zoon om haar te helpen sterven. Een schijnbaar luchtige roman over het machtsspel tussen moeder en zoon. Van de Nederlands-Indische auteur, journalist en televisiepresentator Adriaan Van Dis.
Ik kom terug, Adriaan Van Dis, Atlas Contact
Deze impressie van Katrien verscheen in december 2014 in Psychologies.
Monte Carlo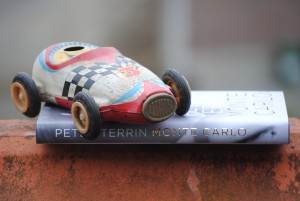 Monte Carlo
van Peter Terrin
In de eerste dertig pagina's van Monte Carlo beschrijft Peter Terrin als een echte regisseur in filmische shots een tragisch ongeluk net voor de start van de Grand Prix '68 in Monte Carlo. Een onbekende vrouw met een fototoestel, de prins van Monaco, formule I-coureur Jim Clarck en de verzamelde pers zijn er getuige van hoe een steekvlam de glamoureuze actrice Deedee bijna fataal wordt. Wat niemand lijkt te hebben opgemerkt is hoe monteur Jack Preston op heldhaftige wijze de vrouw redt. Prestons rug raakt zwaar verbrand maar dat lijkt hem niet te deren. Hij is immers de guardian angel van een bekende actrice. Op zijn buik keert Preston in het tweede deel terug naar zijn dorp Aldstead. Vol overtuiging dat zijn moment of fame weldra zal komen, raakt hij teleurgesteld als de pers niet hem maar de lijfwacht tot held uitroept. Dan begint hij te geloven in de illusie dat de actrice zich via de televisieserie De wrekers in het geheim tot hem richt. In dorpscafé De Zwarte Zwaan geloven ze Jack niet langer en bekijken ze hem vol medeleven. In een derde hoofdstuk komt Deedee om het leven in een auto-ongeluk in Monaco. De pers is voor de hulpdiensten ter plaatse. In bijzonder korte hoofdstukken en in enkele doeltreffende pennestreken schetst Terrin zijn personages, met referenties naar onder mee Grace Kelly en prins Rainier. Tijdens de eerste pagina's hoor je de soundtrack aanzwellen, zozeer bouwt Terrin op naar een climax. Een prachtige poëtische roman over de nood aan erkenning, de behoefte om gezien te worden en de keerzijde van roem.
De Vlaamse Peter Terrin ontroerde het grote publiek met Post Mortem (AKO Literatuurprijs 2012) waarin hij autobiografische stukjes over de ziekte van zijn dochter afwisselde met bespiegelingen over de literatuur. In 2010 ontving hij de Europese Literatuurprijs voor De bewaker.
Monte Carlo, Peter Terrin, De Bezige Bij Amsterdam
Deze recensie van Katrien verscheen in juni 2014 in Psychologies.
Wie vinden jullie dat er moet winnen?
Wij hebben elk onze favoriet klaar!
Voor Barbara mag Esther Gerritsen winnen: "Ik ben al fan sinds 2012, toen ik voor Psychologies onderstaande recensie schreef over Gerritsens vorige roman Dorst."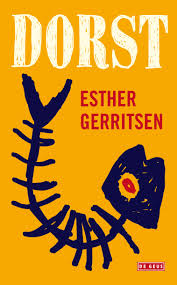 Troebele moeder-dochter relaties – lijkt dat zo'n thema waarover het laatste originele woord is gezegd? Dan reken je buiten Esther Gerritsen. Toegegeven, het uitgangspunt van Dorst is klassiek: liefdesonbekwame moeder krijgt volkomen verknipte dochter. Maar uit dat vertrouwde deeg kneedt Gerritsen met haar zwarte humor en bijzondere gave voor dialoog een volstrekt unieke roman.
Elisabeth heeft niet lang meer te leven en flapt dat eruit wanneer ze haar dochter tegen het lijf loopt in hartje Amsterdam. Coco is net uit haar huis gezet en biedt aan bij haar moeder in te trekken om haar te verzorgen. Voor beide vrouwen wordt het een beproeving. Elisabeth is geen communicatietalent – misschien is ze licht autistisch. En Coco heeft haar eigen problemen: een sputterende studie, een oudere minnaar die van haar af wil en een drankprobleem dat duidelijk wortelt in haar traumatische kindertijd.
Dorst begint sterk en blijft op tempo. Gerritsen schrijft doelgericht naar een dubbele climax: het – toch nog onverwachte – einde van Elisabeth en de onthulling van de beslissende crisis tussen moeder en dochter, rond Coco's vijfde verjaardag. Het boek heeft zo'n rotvaart, dat je als lezer grappig genoeg wilt vertragen. Om een rake observatie, groteske scène of klinkende zin eens goed te laten inwerken. Gerritsens proza is veel te mooi om er als een stoomtrein door te denderen, al is dat precies waartoe de zuigkracht van haar verhaal je verleidt.
Pittig detail: op de jongste Frankfurter Buchmesse boden verschillende Duitse uitgevers tegen elkaar op voor de vertaalrechten van 'Dorst'. Berlin Verlag haalde de slag thuis.
Dorst, Esther Gerritsen, De Geus
Voor Eveline mag Godin Held  winnen, omwille van het rock'n roll gehalte. Punt.
Voor Katrien mag Monte Carlo winnen: "In een pittige staccato combineert  Peter Terren in één moment de gloire glamour en tragiek, opwinding en teleurstelling . Ik stem voor Terrin omdat deze geslaagde combinatie perfect past bij een avond als de deze!"
En voor jou? Eén van de vier auteurs vermeld hierboven? Nina Weijers, die met haar De Consequenties (Atlas Contact) op 30 april al aan de haal ging met de Gouden Boekenuil van de Lezersjury? Of Kees 't Hart met Teatro Olympico (Querido)?
Beken kleur en… place your bets!